Trauma Emergencies in Pediatrics for Nursing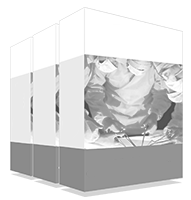 Basic and advanced knowledge of invasive techniques in the critical pediatric patient, as well as techniques to treat unintentional trauma injuries and pediatric accidents in pediatric emergency departments, is vital to prevent the development of sequelae in the child. This program allows the updating of procedures to provide individualized assistance according to the needs of patients and their families.
The world's largest faculty of nursing"
Children represent one of the most vulnerable groups in terms of morbidity and mortality, due to the special conditions in which they find themselves during the perinatal stage and infancy"
It is necessary to train nursing professionals to acquire the knowledge, skills and attitudes that will enable them to approach and manage children with musculoskeletal injuries in all their dimensions and at all levels of care"
In addition to their general training, nursing professionals who perform their care function in pediatric patient care services must have acquired the necessary knowledge and skills for their daily practice with Critically Ill Pediatric Patients, and it is essential to update this knowledge and skills through adapted training programs.
Throughout the program, the most important aspects in the care of urgent trauma emergencies in pediatric patients, the process of triage of patients according to their severity, their transport, the need for the management of certain specific techniques that treat the various pathological situations that threaten the lives of pediatric patients are addressed, such as peripheral and central venous access, drug administration routes, airway approach, intraosseous puncture, as well as the need for the management of specific techniques to treat the various emergencies caused by domestic accidents that may compromise the health of pediatric patients.
The Postgraduate Diploma in Trauma Emergencies in Pediatrics for Nursing is designed to enable nursing professionals to incorporate the advances that are taking place in the discipline, in addition to reviewing the most important aspects of emergency care for pediatric patients and their care.
The Postgraduate Diploma in Trauma Emergencies in Pediatrics for Nursing provides an update on the procedures and nursing care necessary to provide quality care to pediatric patients in emergency situations"
With a duration of 6 months, this Postgraduate Diploma is designed by a teaching staff with extensive experience and recognized prestige in pediatrics and the area of  traumatology emergencies in children, whose highlights are:
Clinical cases presented by experts. The graphic, schematic, and eminently practical contents with which they are created provide scientific and practical information on the disciplines that are essential for professional practice
New diagnostic and therapeutic developments in caring for children. Includes pediatric triage in nursing
Specific sections in each module on nursing techniques and procedures according to the age of the child: pediatric transport, approach to infant head trauma, immobilizations, anaphylactic reactions, stings, bites, etc.
Video lessons on different pathologies and how to approach them
Algorithm-based interactive learning system for decision-making in the presented clinical situations
Theoretical lessons, questions to the expert, debate forums on controversial topics, and individual reflection assignments
Content that is accessible from any fixed or portable device with an Internet connection
This Postgraduate Diploma may be the best investment you can make in the selection of a refresher program for two reasons: in addition to updating your knowledge in Trauma Emergencies in Pediatrics for Nursing, you will obtain a Postgraduate Diploma from TECH"
It includes in its teaching staff expert nurses and pediatricians of reference, who pour into this training the experience of their work, in addition to other professionals specializing in different areas of care for children and their families.
The multimedia content developed with the latest educational technology will provide the professional with situated and contextual learning, i.e., a simulated environment that will provide immersive training program to train in real situations.
The design of the program is based on Problem-Based Learning, by means of which the nursing professional must try to solve the different professional practice situations that arise throughout the program.    For this reason, you will be assisted by an innovative, interactive video system created by renowned and experienced experts in care of children with musculoskeletal trauma and with great teaching experience.
It includes clinical cases in real simulation situations to bring the program as close as possible to nursing practice"
Don't miss the opportunity to update your knowledge of trauma emergencies in pediatric patients to increase the quality of your care"
The structure of the contents has been designed by a team of professionals knowledgeable about the implications of pediatric nursing education, aware of the relevance of current training in order to provide quality care to pediatric patients and committed to teaching through new educational technologies.
The Postgraduate Diploma in Trauma Emergencies in Pediatrics for Nursing contains the most complete and updated scientific program on the market"
Module 1. Health Care Organization for Pediatric Emergencies
1.1. Equipment in the Pediatric Emergency Department (PED)
1.1.1. Differential Characteristics of PED
1.1.2. Infrastructure, Staffing
1.1.3. Material
1.2. Triage Therapy in Pediatrics
1.2.1. Definition
1.2.2. Classification Systems
1.3. Transport of Critical Pediatric Patient
1.3.1. Intrahospital Transfer
1.3.2. Neonatal and Pediatric Transportation
Module 2. Nursing Care for Unintentional Injuries Child Accidents
2.1. Burns and Wounds
2.2. Drowning
2.4. Stings and Bites
2.5. Drug and Non-drug Intoxications
2.6. Anaphylaxis
2.6.1. Classification of Severity
2.6.2. Diagnostic Procedures
2.6.3. Treatment and Discharge Recommendations
Techniques and Procedures
2.7. Extraction of Foreign Body from the Ear
2.8. Extraction of Foreign Bodies from the Nose
2.11. Incarcerated Inguinal Hernia Reduction
2.10. Freeing of Trapped Penis or Scrotum
Module 3. Nursing Care in Pediatric Trauma and Osteoarticular Injuries
3.1. Initial Pediatric Trauma Care
3.1.1. Types and Patterns of Injury in Pediatrics
3.1.2. Primary and Secondary Assessment
3.1.3. Spinal Cord Injuries
3.2. Head Trauma in Children
3.3. Limping
3.3.1. Types of Lameness
3.3.2. Treatment
3.3.3. Referral Criteria
3.4. Upper Extremity Trauma
3.5. Lower Extremity Trauma
3.6. Thoracic Trauma. Rib Fractures and Contusions
Techniques and Procedures
3.7. Mobilization and Immobilization Workshop
3.8. Reduction of Painful Pronation
3.9. Hyperpronation
3.10. Supination-Flexion
3.11. Active Mobilization Stimulation
3.12. Classification of Pediatric Fractures
Module 4. Nursing Care of the Critically Ill Pediatric Patient
4.1. Communication with the Pediatric Intensive Care Patient
4.2. Most Common Alterations
4.3. Assessment of Critical Pediatric Patient
4.3.1. Needs Assessment
4.3.2. Most Common Pediatric Rating Scales
4.4. Pediatric Assessment Triangle
4.5. Critical Pediatric Patient care
4.5.1. Airway and Ventilatory Management for Critically Ill Pediatric Patients
4.5.2. Nursing Techniques in the Critically Ill Pediatric Patient: Monitoring, Venous Access, and Safety and Comfort
4.5.3. Administrating Medication for Paediatric Patients
4.5.4. Interhospital Transport for Critically Ill Pediatric Patients
4.6. Pharmacological Administration
4.6.1. Peripheral Venous Vessels
4.6.2. Intraosseous Route
4.6.3. Intratracheal Route
4.6.4. Central Routes
4.6.5. Most Commonly Used Drugs and Fluids