Breastfeeding and Puerperium Care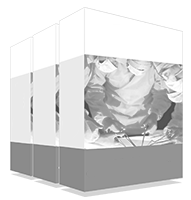 The puerperium is a complex time in a woman's life, since, after childbirth, the patient will need some time to recover and learn the new habits that she will have to adopt for a person who is 100% dependent on their parents or guardians. At this time, midwives play a fundamental role, so they must be trained and educated in everything related to the postpartum period and breastfeeding.
completion date
03/21/2025
The world's largest faculty of nursing"
The WHO recommendations on the benefits of breastfeeding make it essential to have this kind of training"   
After childbirth, women need a period of time to recover back to their prepartum state, both hormonally and in terms of the female reproductive system. During this period of the puerperium, complications may arise in women's health, so it is important that professionals working in the field of gynecology specialize in this area. 
This Advanced Master's Degree is designed to help midwives specialize in the postpartum period and breastfeeding, which are very important aspects of a woman's life once she has had a child, especially for first-time patients. Thus, this specialization is designed to train students, with a complete program and with a theoretical-practical specialization, in one of the stages of the sexual and reproductive life of women. 
In turn, it should be taken into account that breastfeeding provides significantly greater protection than artificial feeding against diarrheal diseases and respiratory infections in children, the main causes of mortality in low-income populations. In 1993, the WHO estimated that 1.5 million infant deaths could be prevented each year through effective breastfeeding. In addition, formula milk is not only expensive, but can be a risk factor for malnutrition, as some mothers may be tempted to dilute it or switch prematurely to other forms of feeding.  
On the other hand, in some high-income countries many mothers stop breastfeeding earlier than they wish; although about 80% of mothers decide to breastfeed when they give birth, only 36% continue six months after delivery. There are several causes, many mothers stop breastfeeding porque they have a false perception that their milk isn't nourishing enough for their newborn, they lose confidence in themselves and in the idea that they are producing enough milk for their child to feed correctly. 
All this makes it necessary to have specific and quality studies that give mothers the keys to breastfeeding and the particularities of the postpartum period. Throughout this specialization, the student will learn all of the current approaches to the different challenges posed by their profession. A high-level step that will become a process of improvement, not only on a professional level, but also on a personal level.  
This challenge is one of TECH's social commitments: to help highly qualified professionals to specialize and develop their personal, social and work skills during the course of their training.   
TECH will not only take you through the theoretical knowledge offered, but will show you another way of studying and learning, more organic, simpler and more efficient. It works to keep you motivated and to create a passion for learning that will drive you to think and develop your critical-thinking skills. 
A high-level scientific training program, supported by advanced technological development and the teaching experience of the best professionals" 
This Advanced Master's Degree in Breastfeeding and Puerperium Care contains the most complete and up-to-date academic program on the market. The most important features of the program include:  
The latest technology in online teaching software    
A highly visual teaching system, supported by graphic and schematic contents that are easy to assimilate and understand 
Practical cases presented by practising experts    
State-of-the-art interactive video systems 
Teaching supported by remote training 
Continuous updating and retraining systems    
Autonomous learning: full compatibility with other occupations 
Practical exercises for self-evaluation and learning verification
Support groups and educational synergies: Questions to the expert, discussion forums and knowledge    
Communication with the teacher and individual reflection work 
Content that is accessible from any, fixed or portable device with an Internet connection
Supplementary documentation databases are permanently available, even after the program    
A training program created for professionals who aspire to excellence that will allow you to acquire new skills and strategies in a smooth and effective way" 
Our teaching staff is made up of working professionals. In this way TECH ensures that it delivers the educational up-to-date objectives that it aims for. A multidisciplinary team of trained and experienced professionals in different environments, who will develop theoretical knowledge efficiently, but, above all, will put at the service of specialization the practical knowledge derived from their own experience: one of the differential qualities of this Advanced Master's Degree.
This mastery of the subject matter is complemented by the effectiveness of the methodological design of this Advanced Master's Degree. Developed by a multidisciplinary team of E-Learning experts, it integrates the latest advances in educational technology. In this way, you will be able to study with a range of user-friendly and versatile multimedia tools that will give you the operability you need in your specialization.
The design of this program is based on Problem-Based Learning: an approach that conceives learning as a highly practical process. To achieve this remotely, we will use telepractice learning. With the help of an innovative system of interactive videos and Learning from an Expert, the student will be able to acquire the knowledge as if he/she were facing the scenario he/she is learning at that moment. A concept that will make it possible to integrate and fix learning in a more realistic and permanent way.
A deep and comprehensive dive into the strategies and approaches in Puerperio and Breastfeeding"
We have the best teaching methodology and a multitude of simulated cases that will help you train in real situations"
The contents of this specialisation degree have been developed by the different Professors on this course, with a clear purpose: to ensure that our students acquire each and every one of the necessary skills to become true experts in this field. The content of this course enables you to learn all aspects of the different disciplines involved in this field. A comprehensive and well-structured program that will take you to the highest standards of quality and success.    
Through a very well-organized program, you will be able to access the most advanced knowledge in Breastfeeding and Puerperium Care"
Module 1. Physiological Postpartum
1.1. Concept and Stages of Postpartum
1.2. Objectives of the Midwife during the Postpartum
1.3. Physical and Psychosocial Changes
1.4. Care of Women and Newborns Immediately After Birth
1.4.1. General Examination
1.4.2. Physical Assessment
1.4.3. Identification of Problems and Prevention
1.5. Attention and Care for Women and Newborns in the Early Postpartum Period
1.5.1. Midwifery in Early Puerperium
1.5.2. Health education and self-care advice
1.5.3. Newborn Screening and Newborn Hearing Impairment Screening
1.6. Control and Follow-up of the Late Postpartum Period
1.7. Hospital Discharge. Midwife's Report at Discharge. Early Discharge
1.8. Criteria for Quality Care at the Primary Care Center
1.8.1. Criteria for good care in Primary Care Centers (Community of Madrid, Spain) Madrid and other Autonomous Communities)
1.8.2. Recommendations of the Clinical Practice Guide from the Ministry of Health (CPG)
1.9. Health Education in the Postpartum Period
1.9.1. Introduction and Approach. Types of Intervention
1.9.2. Objectives of Health Education in the Postpartum Period
1.9.3. Midwife as a Health Agent in the Postpartum Period
1.9.4. Methodology. Main techniques in Health Education: Expository Techniques, Research Techniques in the Classroom
1.10. Postpartum Work Groups: Postpartum Group and Breastfeeding Group
1.10.1. Postpartum Session: Objectives and Contents
1.10.2. Breastfeeding Session: Objectives and Contents
1.10.3. Newborn Care Session: Objectives and Contents
Module2. Complications in the Postpartum Period
2.1. Postpartum Hemorrhage
2.1.1. Structure, Classification and Risk Factors
2.1.2. Etiology
2.1.2.1. Uterine tone alterations
2.1.2.2. Tissue retention
2.1.2.3. Trauma to the Birth Canal
2.1.2.4. Coagulation Alterations
2.1.3. Management of Puerperal Hemorrhage
2.1.3.1. Assessment and Quantification of Hemorrhage
2.1.3.2. Medical and Surgical Treatment
2.1.3.3. Midwifery Care
2.2. Infections in Puerperium
2.2.1. Postpartum Endometritis
2.2.2. Perineal Infection
2.2.3. Infection of the Abdominal Wall
2.2.4. Mastitis
2.2.5. Sepsis. Lethal Septic Shock Syndrome. Staphylococcal or Streptococcal Toxic Shock
2.3. Thromboembolic Disease, Heart Disease and Severe Anemia in the Postpartum Period
2.3.1. Thromboembolic Disease in the Puerperium
2.3.1.1. Venous Thrombosis: Superficial, Deep and Pelvic
2.3.1.2. Pulmonary Embolism
2.3.2. Heart Disease in the Postpartum Period
2.3.3. Severe Anemia in the Postpartum Period
2.4. Arterial Hypertension, Preeclampsia and HELLP in the Postpartum Period
2.4.1. Management of Woman with Arterial Hypertension in the Puerperium
2.4.2. Management of Women in the Puerperium after Preeclampsia
2.4.3. Management of Women in the Puerperium after HELLP
2.5. Endocrine Pathology in the Puerperium
2.5.1. Management of Woman with Gestational Diabetes in the Puerperium
2.5.2. Thyroid Pathology in the Puerperium
2.5.3. Sheehan Syndrome
2.6. Digestive and Urinary Pathology
2.6.1. Main Digestive Pathology Conditions in the Postpartum Period
2.6.1.1. Crohn's Disease and Ulcerative Colitis
2.6.1.2. Fatty Liver
2.6.1.3. Cholestasis
2.6.2. Urinary Pathology in the Puerperium
2.6.2.1. Urinary Infections
2.6.2.2. Postpartum Urinary Retention
2.6.2.3. Urinary Incontinence
2.7. Autoimmune, Neurological and Neuromuscular Diseases in the Puerperium
2.7.1. Autoimmune Diseases in the Puerperium: Lupus
2.7.2. Neurological and Neuromuscular Pathology in the Postpartum Period
2.7.2.1. Post-Puncture Headache
2.7.2.2. Epilepsy
2.7.2.3. Cerebrovascular Diseases (subarachnoid hemorrhage, aneurysms, brain neoplasms)
2.7.2.4. Amyotrophic Lateral Sclerosis
2.7.2.5. Myasthenia Gravis
2.8. Infectious Diseases in the Postpartum Period
2.8.1. Hepatitis B Virus Infection
2.8.1.1. Care of Pregnant Women with a Hepatitis B Viral Infection
2.8.1.2. Care and Monitoring of the Newborn of a Mother with Hepatitis B
2.8.2. Hepatitis C Viral Infection
2.8.2.1. Care of Pregnant Women with a Hepatitis C Viral Infection
2.8.2.2. Care and Monitoring of the Newborn of a Mother with Hepatitis C
2.8.3. Viral Infection in Patients with an Immunodeficiency
2.8.3.1. Care of Pregnant Women with HIV
2.8.3.2. Care and Monitoring of Newborns of HIV-Positive Mothers
2.9. Perineal Trauma and Abdominal Scar Dehiscence after C-section
2.9.1. Perineal Tears: Degree of Tearing and Treatment
2.9.2. Episiotomy: Types and Midwifery Care
2.9.3. Abdominal Scar Dehiscence after C-section: Midwifery Care
2.9.4. Perineal Bruising
2.10. Psychiatric Illness
2.10.1. Postpartum Depression (PPD)
2.10.1.1. Definition, Etiology and Detection of PPD
2.10.1.2. Medical Care and Midwife Treatment
2.10.2. Puerperal Psychosis
2.10.2.1. Definition, Etiology, Detection of Postpartum Psychosis
2.10.2.2. Medical Care and Midwife Treatment
Module 3. Pelvic floor
3.1. Anatomy of the Female Perineum. Types of Perineal Trauma
3.2. Episiotomy
3.2.1. Definition
3.2.2. Types of Episiotomy
3.2.3. Directions for Performing an Episiotomy
3.2.4. WHO, SEGO and CPG recommendations
3.3. Perineal Tears:
3.3.1. Definition and Types
3.3.2. Risk Factors
3.3.3. Prevention of Perineal Tears
3.4. Hematomas. Care by the Midwife after a Perineal Repair
3.4.1. Slight Tears (types I and II)
3.4.2. Severe Tears (types III and IV)
3.4.3. Episiotomy
3.5. Short-Term Complications of Perineal Trauma
3.5.1. Hemorrhages
3.5.2. Infections
3.5.3. Pain and Dyspareunia
3.6. Long-Term Complications of Perineal Trauma: Incontinence
3.6.1. Urinary Incontinence
3.6.2. Fecal Incontinence
3.6.3. Gas Incontinence
3.7. Long-Term Complications of Perineal Trauma: prolapse
3.7.1. Definition and Classification of Genital Prolapse
3.7.2. Risk factors
3.7.3. Medical and Surgical Treatment for Prolapses Pelvic Floor Rehabilitation
3.8. Conservative Treatment for Pelvic Floor Dysfunction
3.8.1. Manual Techniques
3.8.2. Instrumental Techniques: Biofeedback and Electrostimulation and among others
3.8.3. Postural Re-education and Abdominal-Pelvic Training
3.9. Surgical Treatment for Pelvic Floor Dysfunction
3.9.1. Slings and Meshes
3.9.2. Colposuspensions
3.9.3. Colporrhaphy and Perineorrhaphy
3.10. Female Genital Mutilation (FGM)
3.10.1. Introduction and Social and Demographic Context of FGM. Epidemiology
3.10.2. Current FGM Practice
3.10.3. Types of MGF
3.10.4. Consequences of the Practice of FGM on Women's Health
3.10.5. FGM: Strategies for Prevention, Detection and Midwifery Interventions
3.10.6. Legal Framework Regarding FGM
Module 4. The Newborn
4.1. Introduction to Neonatology Concept and Classification
4.1.1. Periods in Neonatology
4.1.2. Classification of Newborns: by Birthweight or Gestation Period
4.1.3. Classification of Newborns at Risk
4.1.4. Identification of Gestational age. Methods of Farr-Dubowitz. Methods of Capurro and Ballard
4.2. Adaptation to Extrauterine Life according to different Systems
4.2.1. Respiratory. First Breath
4.2.2. Cardiovascular: Circulation, Hemoglobin and Coagulation. Closure of Ducts and the Patent Foramen Ovale
4.2.3. Thermoregulation in the Newborn
4.2.4. Gastrointestinal
4.2.5. Renal
4.2.6. Hormonal and Immunological
4.2.7. Hepatic and Glucose Metabolism
4.3. Immediate Care of the Newborn. Midwifery Care in the Immediate Postpartum Period
4.3.1. Newborn Assessment. Apgar´s Test
4.3.2. Prophylaxis
4.3.3. Phases of Behavior (periods of alertness, adaptation and rest, search and established lactation)
4.3.4. Skin to Skin
4.3.5. Midwifery Care in the Immediate Postpartum Period
4.4. Physical Examination of Newborns
4.4.1. Skeletal System
4.4.2. Skin and Tissue Subcutaneous
4.4.3. Cardiorespiratory
4.4.4. Abdomen
4.4.5. Chest
4.4.6. Genitourinary
4.4.7. Upper and Lower Extremities
4.4.8. Neurology
4.5. Care of Newborns
4.5.1. Hygiene and Bathing
4.5.2. The Umbilical Cord
4.5.3. Urination and Meconium
4.5.4. Attire
4.5.5. Pacifier
4.5.6. Hospital Visits
4.5.7. Nutrition
4.6. Thermal Regulation in the Neonate and Physical Environment
4.6.1. Temperature Regulation in a Newborn
4.6.2. Heat Production in a Newborn
4.6.3. Heat Loss in a Newborn
4.6.4. Methods to Reduce Heat Loss
4.6.5. Consequences of Heat Stress on the Newborn 
4.6.6. Importance of the Physical Environment: Exposure to Light, Day-night Rhythm, Noise and Tactile Stimuli
4.7. Common Reasons for Consultation
4.7.1. Crying
4.7.2. Milk Allergy
4.7.3. Gastroesophageal Reflux
4.7.4. Delayed Vomiting
4.7.5. Inguinal Hernia
4.7.6. Haemangiomas
4.7.7. Lacrimal stenosis and Lacrimal Occlusion
4.7.8. Sleep
4.8. Screening and Parameters of Neonatal Development and Growth
4.8.1. Metabolic, Auditory and Visual Screenings
4.8.2. Growth Parameters (Weight, Lengths and Perimeters)
4.8.3. Development Parameters
4.9. Common Problems
4.9.1. Metabolic Dysfunctions: Hypoglycemia and Hypocalcemia
4.9.2. Respiratory Problems: Hyaline Membrane Disease, Apnea, Transient Tachypnea, Meconium Aspiration Syndrome
4.9.3. Hyperbilirubinemia: Physiological, Pathological and Kernicterus
4.9.4. Gastroesophageal Reflux. Infantile Colic
4.9.5. Febrile Seizures
4.10. Prevention of NB Accidents. Prevention of Sudden Death
Module 5. Special Situations
5.1. Premature Newborns
5.1.1. Definition. Etiology
5.1.2. Characteristics of Prematurity and Morphology (Dubowitz test, Ballard test)
5.1.3. Early and Late Complications of Prematurity
5.1.4. Care for the Parents of Premature Infants. Impact of Prematurity on Parents
5.1.5. Early and Late Complications
5.2. Postmature Newborn
5.2.1. Definition. Etiology
5.2.2. Clinical symptoms
5.2.3. Main Complications
5.2.4. General Care
5.3. Low Birth Weight of Newborns and RIC
5.3.1. Definition. Etiology
5.3.2. Clinical symptoms
5.3.3. Main Complications
5.3.4. General Care
5.4. Hypoxic – Ischemic Encephalopathy
5.4.1. Essential and Specific Criteria for the Diagnosis of Hypoxic-Ischemic Encephalopathy
5.4.2. Management of Hypoxic-Ischemic Encephalopathy
5.5. Perinatal Infection. Sepsis
5.5.1. Early or Vertical Infection
5.5.2. Late or Nosocomial Infections
5.5.3. Neonatal Sepsis
5.5.4. Special Considerations for Major Infections: Listeria, Cytomegalovirus, Toxoplasma, Rubella, Chicken Pox and Syphilis
5.6. Midwifery Care of Newborns delivered by Drug-using Mothers
5.6.1. Classification of Drugs according to WHO (opium and derivatives, barbiturates and alcohol, cocaine, amphetamines, LSD and cannabis) and according to Pharmacology (CNS stimulants, CNS depressants and psychedelics)
5.6.2. Effects of Drug Use during Pregnancy on Neonates
5.6.3. Neonatal Care and Surveillance
5.6.4. Fetal Alcohol Syndrome
5.7. Features of Breastfeeding in Premature Newborns
5.7.1. Sucking Reflex and Prematurity
5.7.2. Breast Milk, Donated Milk and Formula Milk
5.7.3. Special Techniques and Positions
5.7.4. Relactator Use
5.8. Breastfeeding Problems in Special Situations
5.8.1. Drowsy Newborns
5.8.2. Breastfeeding Strike
5.8.3. Ankyloglossia
5.8.4. Fetal Pathology: Down Syndrome, Syndrome Pierre-Robin and Cleft Lip
5.9. Mother-Related Breastfeeding Problems I
5.9.1. Flat, Inverted and Pseudoinverted Nipple
5.9.2. Poor Grip
5.9.3. Nipple Cracks and Infections
5.9.4. Delayed Lactogenesis II
5.10. Mother-Related Breastfeeding Problems II
5.11. Mastitis: Culture Extraction
5.12. Abscess
5.13. Hypogalactia
5.14. Ingurgitation
Module 6. Psychological and emotional aspects in the postpartum period
6.1. Definition of Bond. Theoretical Framework
6.2. Neurobiology of Bonding
6.2.1. Maternal Hormonal System
6.2.2. Hormonal System of the Newborn
6.3. Psychological Changes in the Postpartum Period
6.3.1. Psychological Transparency
6.3.2. Psychosocial Adaptation: Reva Rubin and Mercer
6.4. Risk Factors Associated with the Disruption of Maternal Bond
6.5. Perinatal Loss
6.5.1. Definitions
6.5.2. Current Situation of Perinatal Loss in Spain
6.5.3. Risk Factors and Causes
6.6. Types of Perinatal Loss
6.6.1. Spontaneous Abortion, Voluntary Termination of Pregnancy (VTP)
6.6.2. IVF due to Fetal Malformation or Maternal Risk
6.6.3. Selective Reduction in Multiple Gestations
6.6.4. Intrauterine or Intrapartum Stillbirth Loss
6.7. Perinatal Bereavement
6.7.1. Concept and Modalities
6.7.2. Stages of Grief
6.7.3 Differences between Perinatal Bereavement and Depression
6.8. Conceptualization of Perinatal Bereavement
6.8.1. Specific Manifestations
6.8.2. Factors Influencing Grief
6.8.3. Assessment Scales for Perinatal Bereavement
6.9. Experiences after a Loss
6.9.1. Pregnancy Following a Loss
6.9.2. Breastfeeding during Bereavement
6.9.3. Others affected by the Loss
6.10. The Role of the Midwife in Perinatal Bereavement and Loss
Module 7. Sexuality and Birth Control in the Postpartum Period
7.1. Anatomical Reminder of the Female Genital Apparatus
7.1.1. External Genitalia
7.1.2. Internal Genitals
7.1.3. The Pelvic Bone
7.1.4. The Soft Pelvis
7.1.5. Mammary Glands
7.2. Reminder of the Physiology of the Female Reproductive Organs
7.2.1. Introduction
7.2.2. Female Hormones
7.2.3. Female Genital Cycle: Ovarian, Endometrial, Myometrial, Tubal, Cervical-Uterine, Vaginal and Mammary
7.3. The Female Sexual Response Cycle
7.3.1. Introduction: The Master and Johnson Sexual Response Cycle
7.3.2. Desire
7.3.3. Arousal
7.3.4. Plateau
7.3.5. Orgasm
7.4. Sexuality in the Postpartum Period
7.4.1. Introduction
7.4.2. Anatomical, Physiological and Psychological Changes in the Puerperium
7.4.3. Sexuality in the Postpartum Period
7.4.4. Sexual Problems during the Postpartum Period
7.4.5. Promotion of Sexual Health in the Postpartum Period
7.5. Reduction or Loss of Sexual Desire
7.5.1. Introduction
7.5.2. Biological Basis for Sexual Desire
7.5.3. Observations on Sexual Desire
7.5.4. Definitions of Sexual Desire
7.5.5. Difficulties during the Phase of Sexual Desire
7.5.6. Etiology of Difficulties Regarding Sexual Desire
7.5.7. Treatment Proposals
7.6. Difficulties becoming Aroused
7.6.1. Definitions of the Concept of Arousal
7.6.2. Definition of Arousal Difficulties
7.6.3. Classification of Arousal Difficulties
7.6.4. Etiology of Arousal Difficulties
7.7. Difficulties having an Orgasm
7.7.1. What is an Orgasm and how does it occur?
7.7.2. Physiological Reactions of a Woman's Sexual Response
7.7.3. The G Spot
7.7.4. The Love Muscle (pubococcygeus muscle)
7.7.5. Necessary Conditions to have an Orgasm
7.7.6. Classification of Female Orgasm Dysfunction
7.7.7. Etiology of Anorgasmia
7.7.8. Treatment
7.8. Vaginismus and Dyspareunia
7.8.1. Definitions
7.8.2. Classification
7.8.3. Etiology
7.8.4. Treatment
7.9. Couples Therapy
7.9.1. Introduction
7.9.2. General Aspects of Couples Therapy
7.9.3. Dynamics of Sexual Enrichment and Communication in Couples
7.10. Contraception in the Postpartum Period
7.10.1. Concepts
7.10.2. Types of Contraception
7.10.3. Natural Methods
7.10.3.1. Natural Methods with Breastfeeding
7.10.3.2. Natural Methods without Breastfeeding
7.10.4. DIU
7.10.5. Hormonal Methods
7.10.5.1. Hormonal Methods with Breastfeeding
7.10.5.2. Hormonal Methods without Breastfeeding
7.10.6. Voluntary Sterilization
7.10.7. Emergency Contraception
Module 8. Parenthood
8.1. Childhood and Positive Parenting in the European framework
8.1.1. The European Council and Children´s Rights
8.1.2. Positive Parenting: Definition and Basic Principles
8.1.3. Public Policies in Support of Positive Parenting
8.2. The Family as a Health Agent
8.2.1. Definition of family
8.2.2. The Family as a Health Agent
8.2.3. Protective Factors and Constraints
8.2.4. Development of Parental Skills and Responsibility
8.3. The Family: Structure and Life Cycle
8.3.1. Family Models
8.3.1.1. Inclusion
8.3.1.2. Fusion
8.3.1.3. Interdependence
8.3.2. Types of Family
8.3.2.1. Stable
8.3.2.2. Unstable 
8.3.2.3. Single-Parent
8.3.2.4. Reconstituted
8.3.3. Single-Parent Families
8.3.4. Assessment of the Family's Needs
8.3.4.1. Family Evolutionary Cycle
8.3.4.2. The APGAR Family Test
8.3.4.3. The Mos Questionnaire
8.4. Parental Educational Styles
8.4.1. Essential Concepts
8.4.2. Classification of Styles
8.4.2.1. Authoritarian Parents
8.4.2.2. Permissive Parents (indulgent and negligent)
8.4.2.3. Democratic Parents
8.4.3. Family Styles
8.4.3.1. Contractualist
8.4.3.2. Statutory
8.4.3.3. Maternall
8.4.3.4. Overprotective
8.5. Coeducation
8.5.1. Introduction and Principles
8.5.2. Coeducation Strategies
8.5.3. Workshops to Work on Coeducation in Families (sessions)
8.6. Positive Conflict Resolution Intrafamily Communication
8.6.1. Introduction
8.6.2. Intelligent Traffic Light Technology
8.6.3. Effective Communication, Active Listening and Assertiveness
8.6.4. Self-Esteem and Self-Knowledge. Self-Esteem in the different Stages of the Child
8.6.5. Promoting Autonomy
8.6.6. Self-control and Tolerance Towards Frustration
8.7. Attachment
8.7.1. Introduction. Function. Window of Opportunity
8.7.2. The Development of Attachment by Age
8.7.3. Attachment Types: Secure, Anxious and Ambivalent, Avoidant, Disorganized, Disorganized
8.7.4. Paternal Bond
8.8. Midwifery Care geared towards the Establishment and Promotion of Attachment
8.8.1. Babysitting Method
8.8.2. Promotion of Breastfeeding
8.8.3. Transport
8.8.4. Infant Massage
8.8.5. Model Sessions to promote Attachment
8.9. Damage to Mother-Infant Bonding
8.9.1. Introduction
8.9.2. Diagnostic Criteria
8.9.3. Psychomedical Questionnaires
8.9.4. Other Assessment Scales
8.9.5. Semi-Structured Interview
8.10. Emotional or Psychological Abuse
8.10.1. Introduction to Child Abuse
8.10.2. Definition of Psychological Abuse
8.10.3. Classification: Liabilities and Assets
8.10.4. Risk factors
8.10.5. Symptoms and Disorders
8.10.6. Forms of Psychological Abuse
Module 9. Legislation and management in midwifery care practice in the postpartum period
9.1. Postpartum Women and Newborns as Users of the National Health System. Ethical Principles in Good Professional Practice
9.2. The Right to Health Information and The Right to Privacy in Midwifery Practice
9.2.1. The Right to Health Care Information
9.2.2. Holder of the Right to Health Care Information
9.2.3. The Right to Epidemiological Information
9.2.4. The Right to Privacy. Professional Discretion
9.2.5. The Patient's Right to Autonomy
9.2.6. Informed Consent
9.2.7. Limitations to Informed Consent and Informed Consent by Proxy
9.2.8. Terms of Information and Informed Written Consent
9.2.9. Information within the National Health System
9.3. Professional Secrecy
9.4. Medical History. Discharge Report and other Clinical Documentation. Data Protection
9.5. Professional Responsibility in Midwifery Care
9.6. Civil Registry. Family Book. Current Maternity and Paternity Leave. Leave in Special Situations
9.7. Quality of Midwifery Care in the Postpartum Period
9.7.1. Concept of Quality and Conceptual Framework. Comprehensive Quality
9.7.1. Evaluation of Structure, Process and Results
9.7.2. Evaluation Methods: External Evaluation, Internal Evaluation and Monitoring
9.7.3. Quality Control
9.8. Health Programs and their Evaluation
9.8.1. Concept of a Health Program
9.8.2. Objectives and Activity Planning
9.8.3. Clinical Practice Guidelines
9.8.4. Clinical Care and Treatment Alternatives
9.8.5. Assessment
9.9. Health Planning
9.9.1. Introduction and Definition of Health Planning
9.9.2. Planning Stages
9.9.3. Identifying Problems. Types of Requirements
9.9.4. Indicators
9.9.5. Factors that Condition Health Problems
9.9.6. Prioritizing Problems
9.10. Organization of Obstetric Care in the Postpartum Period at different Stages of Care
9.10.1. Organization of Midwifery Care in Primary Care and Specialized Care Centers
9.10.2. The Postpartum Consultation by the Midwife
9.10.3. Co-ordination of Midwifery Practise between the Two Stages of Care. Continuity of Care
Module 10. Breastfeeding Today and Throughout History
10.1. Concepts Related to Breastfeeding
10.1.1. Evolution of the Concept of Breastfeeding
10.1.2. Breastfeeding Concepts
10.2. History of Breastfeeding
10.2.1. Natural History of Breastfeeding
10.2.2. Historical Development of The Importance of Breastfeeding
10.3. False Myths
10.3.1. Misconceptions About Breastfeeding
10.3.2. Correct Beliefs About Breastfeeding
10.4. Strategy for Normal Childbirth Care
10.4.1. Encouraging Breastfeeding after Childbirth
10.4.2. Benefits of Breastfeeding in Childbirth
10.5. Epidemiology
10.5.1. Epidemiological Course of Breastfeeding Development
10.5.2. Social Evolution of Breastfeeding
10.6. Human Milk Banks
10.6.1. Concept of a Milk Bank
10.6.2. Characteristics of a Milk Bank
10.7. Counseling and Support for Women Who Do Not Want to Breastfeed
10.7.1. Health Education for Women Who Do Not Want to Breastfeed
10.7.2. Specific Information on care for Non-Breastfeeding Women
10.8. Women's Rights During Breastfeeding
10.8.1. The Immediate Rights of the Infant
10.8.2. Social Benefits for Breastfeeding Women
10.9. Paternal Involvement in Breastfeeding
10.9.1. The Father as a Supporting Figure in Breastfeeding
10.9.2. The Father as an Advisor in Breastfeeding
10.10. Global Breastfeeding Protection: WHO Recommendations
10.10.1. WHO Recommendations
10.10.2. Global Breastfeeding Protection
Module 11. Breastfeeding
11.1. Anatomy
11.1.1. Embryonic Development
11.1.2. Mature Mammary Glands
11.1.3. Mammary Glands in Pregnancy
11.1.4. Mammary Glands in Lactation
11.2. Physiology of Lacteal Secretion
11.2.1. Mammogenesis
11.2.2. Lactogenesis I and II
11.2.3. Lactogenesis III/Lactopoiesis
11.2.4. Endocrine Control of Lactic Secretion
11.3. Composition of Breast Milk
11.3.1. Types and Composition of Milk
11.3.2. Comparison between Colostrum-Ripened Milk and Cow Milk
11.4. Effective Breastfeeding
11.4.1. Signs of a Good Grip
11.4.2. Normal Newborn Patterns: Micturition, Stool and Weight Gain
11.5. Sample Evaluation
11.5.1. LATCH Scale
11.5.2. Observation Table of the European Union Intake
11.5.3. Breastfeeding Postures
11.6. Nutrition and supplementation
11.6.1. Maternal Nutrition and Supplementation
11.6.2. Supplementation for Newborns.2017 Clinical Practice Guideline Recommendations
11.7. Restrictions to Breastfeeding
11.7.1. Maternal Complications
11.7.2. Complications in Newborns
11.7.3. Pharmacological Suppression
11.8. Breastfeeding and Bonding
11.8.1. Skin to skin. The Importance of the First Hours after Birth
11.8.2. Co-Sleeping
11.8.2.1. Benefits
11.8.2.2. Guidelines for Safe Co-Sleeping
11.8.3. Tandem Breastfeeding
11.9. Milk Extraction and Preservation
11.10. Weaning Initiative for the Humanization of Childbirth and  Breastfeeding (HCB)
Module 12. Physiology and Clinical History in Lactation
12.1. Anatomy of the Breast
12.1.1. Surrounding Osseous Structure of the Breast
12.1.2. Muscular Structure of the Breast
12.2. Physiology of Breastfeeding
12.2.1. Physiological Development of Breastfeeding
12.2.2. Hormonal Circuit of Lactation
12.3. Benefits of Breastfeeding for the Mother
12.3.1. Concept
12.3.2. Benefits of breastfeeding in the Mother
12.4. Benefits of Breastfeeding for the Baby
12.4.1. Concept
12.4.2. Benefits of breastfeeding in the Baby
12.5. Evaluation of the Intake
12.5.1. Indications for Use
12.5.2. Inadequate Actions in the Intake
12.6. Signs of Good and Bad Bonding
12.6.1. Bonding Concept
12.6.2. Benefits of a Good Bond
12.7. Recommended Positions
12.7.1. Proper Breastfeeding Positions
12.7.2. Improper Breastfeeding Positions
Module 13. Breastfeeding Care and the Health of the Breastfeeding Mothers
13.1. First Recommendations during Pregnancy
13.1.1. Evolution of Breastfeeding in Pregnancy
13.1.2. Breastfeeding Care in Pregnancy
13.2. Breast Care during Breastfeeding
13.2.1. General Care
13.2.2. Specific Advice
13.3. Proper Techniques for Breastfeeding
13.3.1. Different Breastfeeding Techniques
13.3.2. Incorrect Breastfeeding Measures
13.4. Effects of Breastfeeding on Women's Health in the Short Term
13.4.1. Immediate Benefits of Breastfeeding in Women
13.4.2. Positive Breastfeeding Tips
13.5. Effects of Breastfeeding on Women's Health in the Mid- and Long-Term
13.5.1. Long-term Benefits of Breastfeeding
13.5.2. Mid-term Benefits of Breastfeeding
13.6. Maternal Diet and Breastfeeding
13.6.1. Foods that alter Breast Milk
13.6.2. Foods that benefit Breastfeeding
13.7. Physical Activity and Breastfeeding
13.7.1. Encouraging Physical Activity During Breastfeeding
13.7.2. Contraindications to Physical Activity During Breastfeeding
Module 14. The Healthy Newborn
14.1. Anatomical and Physiological Characteristics
14.1.1. Anatomy of the Newborn
14.1.2. Physiology of the Newborn
14.2. Nutritional Requirements of the Infant
14.2.1. Infant Nutrition
14.2.2. Dietary Advice
14.3. Growth of Breastfed Infants
14.3.1. WHO Curves
14.3.2. Normality in the Curve
14.4. Infantile Colic
14.4.1. Concept
14.4.2. Indications to Avoid Infant Code
14.5. Early Skin-to-Skin Contact
14.5.1. The Skin-to-skin Start
14.5.2. Immediate Skin-to-skin Benefits
14.6. First Shot. Attachment
14.6.1. Concept of Attachment
14.6.2. Indications of Onset of Contact
14.7. Breastfeeding and Kangaroo Mother Method
14.7.1. Kangaroo Method Approach
14.7.2. Start of the Technique
14.8. Nipples and Pacifiers During Breastfeeding
14.8.1. Description of Nipples and Pacifiers
14.8.2. Precautions for Nipples and Pacifiers
Module 15. Problems during Breastfeeding
15.1. Contraindications to Breastfeeding
15.1.1. Situations that Prevent Breastfeeding
15.1.2. Nutritional
15.2. Maternal Pathologies Preventing Breastfeeding
15.2.1. Identify Maternal Pathologies Preventing Breastfeeding
15.2.2. Advice on Breastfeeding Contraindications
15.3. Newborn Pathologies Preventing Breastfeeding
15.3.1. Identify Neonatal Pathologies Preventing Breastfeeding
15.3.2. Advice on Breastfeeding Contraindications
15.4. Nipple Problems
15.4.1. Different Types of Nipples
15.4.2. Support for the Mother
15.5. Mammary Ingurgitation
15.5.1. Concept
15.5.2. Adequate Treatment
15.6. Mastitis
15.6.1. Concept
15.6.2. Adequate Treatment
15.7. Aids and Devices to Assist in Breastfeeding
15.7.1. Different Breastfeeding Devices
15.7.2. How to help Breastfeeding
Module 16. Other Types of Breastfeeding
16.1. Artificial Breastfeeding
16.1.1. Concept
16.1.2. Development of the Technique
16.2. Formula Milk: Handling and Disadvantages
16.2.1. Formula Milk Preparation
16.2.2. Benefits and Drawbacks
16.3. Preparation of a Baby Bottle
16.3.1. Technique for Preparing a Baby Bottle
16.3.2. Sterilizing Baby Bottles
16.4. Mixed Breastfeeding
16.4.1. Concept
16.4.2. How to Carry it out?
16.5. Relactation
16.5.1. Concept
16.5.2. Indications
16.6. Combination of Breastfeeding with Nutrition
16.6.1. Complementary Nutrition
16.6.2. Nutritional Needs
Module 17. Breastfeeding in Special Situations
17.1. Hypogalactia
17.1.1. Concept
17.1.2. Measures to Treat them
17.2. Ill Newborns
17.2.1. Different Pathologies
17.2.2. Breastfeeding in Children with Pathologies
17.3. Premature Infants
17.3.1. Definition of Prematurity
17.3.2. Breastfeeding in Premature Infants
17.4. Teenage Mothers
17.4.1. Breastfeeding in Adolescent Mothers
17.4.2. Problems in Adolescent Mothers
17.5. Breastfeeding and LAM
17.5.1. Concept
17.5.2. Benefits of LAM
17.6. Cleft Lip and Lip Malformations
17.6.1. Concept
17.6.2. Support for Newborns and Breastfeeding Mothers
17.7. Breastfeeding and New Pregnancy
17.7.1. Tandem Breastfeeding
17.7.2. Nutritional
17.8. Breastfeeding and Stress
17.8.1. Stress as a Detrimental to Breastfeeding
17.8.2. Measures to Cope with Stress
Module 18. Common Situations During Breastfeeding
18.1. Crying and Breast Refusal
18.1.1. Concept
18.1.2. Immediate Attention
18.2. Breastfeeding Strike
18.2.1. Concept
18.2.2. Strike Counseling
18.3. Prolonged and Tandem Breastfeeding
18.3.1. Concept
18.3.2. Benefits
18.4. Co-Sleeping
18.4.1. Concept
18.4.2. Benefits of Co-sleeping
18.5. Working Outside the Home and Breastfeeding
18.5.1. Incorporation into Work
18.5.2. Support in this Situation
18.6. Milk Extraction: Methods and Tools
18.6.1. Parts of the Breast Pump
18.6.2. Use of the Breast Pump
18.7. Transport and Storage of Breast Milk
18.7.1. Milk Storage Mechanisms
18.7.2. Milk Transport
Module 19. Drugs and Breastfeeding
19.1. Passage of Drugs and Other Elements into Breast Milk
19.1.1. Concept
19.1.2. Contraindications to the Administration of Medication
19.2. Drug Interaction and Breastfeeding
19.2.1. Drug Interactions
19.2.2. Drug Administration
19.3. Most Commonly Used Drugs During Lactation
19.3.1. Recommended Drugs for Breastfeeding
19.3.2. Indications
19.4. Web-based Resources and Tools on Pharmaceuticals and Breastfeeding
19.4.1. Website about Breastfeeding and Pharmaceuticals
19.4.2. How to Search Online
19.5. Harmful Substances and Breastfeeding
19.5.1. Different Harmful Substances in Breastfeeding
19.5.2. Attitude towards the Ingestion of Harmful Substances
Module 20. Associations of Breastfeeding. Initiatives and Legislation
20.1. Support Groups
20.1.1. Concept
20.1.2. Different Support Groups
20.2. Lactation Consultants
20.2.1. Concept of Consultants
20.2.2. Consultant's Roles
20.3. Innocenti Statement
20.3.1. Protecting Breastfeeding Globally
20.3.2. Protection Treaty
20.4. WHO Baby-Friendly Hospital Initiative (BFHI)
20.4.1. Characteristics of the Initiative
20.4.2. Objectives to be Met
20.5. Legislation for the Protection of Breastfeeding
20.5.1. Current Legislation
20.5.2. Rights and Responsibilities
20.6. Recommended Websites
20.6.1. Online queries
20.6.2. Web Credibility
Module 21. Diseases and Breastfeeding
21.1. Concept
21.1.1. Definition of Diseases and Breastfeeding
21.1.2. Performance
21.2. Absolute and False Contraindications
21.2.1. Contraindications
21.2.2. False Myths
21.3. HIV and Breastfeeding
21.3.1. Concept
21.3.2. Indications for Breastfeeding
21.4. Hepatitis and Breastfeeding
21.4.1. Concept
21.4.2. Indications for Breastfeeding
21.5. Oncological Processes and Breastfeeding
21.5.1. Cancer and Breastfeeding
21.5.2. Indications for the Oncologic Process and Breastfeeding Mothers
21.6. Special Situations in the Newborn that Make Breastfeeding Difficult
21.6.1. Newborns in Special Situations
21.6.2. Mechanisms for Adapting to Special Situations and Breastfeeding
21.7. How to Promote Breastfeeding in Maternal-Fetal Conditions
21.7.1. Concept
21.7.2. Promoting Breastfeeding in situ
Module 22. Maternal Inhibition or Weaning
22.1. Concept and Types
22.1.1. Types of Inhibition
22.1.2. Mechanism for Progressive Weaning
22.2. Physiology of Breastfeeding Inhibition
22.2.1. Physiology of Inhibition
22.2.2. Indications for Breastfeeding Inhibition
22.3. Ways to Accelerate Weaning
22.3.1. The How and When of Weaning
22.3.2. How to Start Progressive Weaning
22.4. Prolonged Breastfeeding
22.4.1. Concept
22.4.2. Benefits and Detriments
22.5. Medications Associated with the Inhibition of Breastfeeding
22.5.1. Medication for Inhibition
22.5.2. Indications
22.6. Entering the Labor Market
22.6.1. Stressful Situation upon Incorporation
22.6.2. Advice and Assistance
A unique, key, and decisive experience, to boost your professional development"