Clinical Ultrasound for Nursing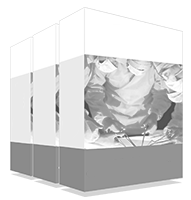 Clinical ultrasound has an impact on each of the six fundamental domains of the current concept of quality of care: patient safety, effectiveness, efficiency, equity, timeliness and humanization. As a result, its use is effective and has become widespread both in primary care and in patients in emergency or critical care situations. Nursing professionals should have knowledge of clinical ultrasound in order to improve their professional capacity and provide patients with better healthcare. With this high-level course you will learn the latest developments in the sector from professionals with extensive experience.
completion date
03/28/2025
The world's largest faculty of nursing"
A high-level specialization for professionals seeking to achieve career success"
Ultrasound has been associated with many advances in healthcare in the last 40 years and has become an essential tool in dealing with all kinds of patients. This has evolved in recent decades, from being restricted to radiodiagnostic services, to being included in all healthcare environments.
Clinical ultrasound is the examination of the body through high frequency sound waves that provide an image of the zone to be treated, without exposing the patient to any type of radiation. This is based on sending sound waves that bounce off the body tissues and return to the device and the machine is responsible for generating the images seen by the nursing professional. Using this system enhances the ability to diagnose patients. 
Its advantages include portability, accuracy, real-time visualization, reproducibility and efficiency (cost/effectiveness). Likewise, its usefulness has been demonstrated in both in-hospital and out-of-hospital settings.
To use it appropriately, it is not only necessary to have a good technique, but also to have other skills such as speed in the execution of the test and knowing how to accurately interpret the information. An early diagnosis can change the treatment plan and the prognosis in patients with different pathologies. Therefore, it is necessary for nursing professionals to master these techniques which are highly relevant to their daily practice.
A unique opportunity to improve the quality of patient care and address current approaches to the different challenges that arise in their profession. 
With this specialist course you will master the most advanced procedures of ultrasound, thereby improving your problem-solving ability"
This Clinical Ultrasound for Nursing in Clinical Ultrasound for Nursing contains the most complete and up-to-date scientific program on the market. The most important features include: 
The latest technology in online teaching software  
A highly visual teaching system, supported by graphic and schematic contents that are easy to assimilate and understand 
Practical cases presented by practising experts 
State-of-the-art interactive video systems 
Teaching supported by remote training 
Continuous updating and retraining systems 
Autonomous learning that is fully compatibility with other occupations 
Practical exercises for self-evaluation and learning verification 
Support groups and educational synergies: Questions to the expert, discussion forums and knowledge 
Communication with the teacher and individual reflection work 
Content that is accessible from any fixed or portable device with an Internet connection 
Supplementary documentation databases are permanently available, even after the program   
Acquire academic excellence with this highly scientifically rigorous specialization course"
Our teaching staff is made up of working professionals. In this way we ensure that we deliver the educational and up-to-date knowledge we are aiming for. A multidisciplinary staff of trained and experienced professionals from a variety of fields, who will develop theoretical knowledge in an efficient manner, but above all, will contribute the practical knowledge derived from their own experience. 
The effectiveness of the methodological design of this Advanced Master's Degree enhances the student's understanding of the content. Developed by a multidisciplinary team of e-learning experts, it integrates the latest advances in educational technology. In this way, you will be able to study with a range of easy-to-use and versatile multimedia tools that will give you the necessary skills you need for your specialization. 
The design of this program is based on Problem-Based Learning, an approach that conceives learning as a highly practical process. To achieve this remotely, we will use online learning. With the help of an innovative interactive video system and Learning from an Expert, you will be able to acquire the knowledge as if you were actually dealing with the scenario you are learning about. A concept that will allow you to integrate and consolidate learning in a more realistic and permanent way.   
An in-depth and comprehensive study into strategies and approaches in the application of clinical ultrasound"
Renowned professionals have meticulously designed this high-level specialization, investing all their knowledge and experience into the development of its contents"
The contents of this specialization degree have been developed by the different professors on this course, with a clear purpose: To ensure that our students acquire each and every one of the necessary skills to become true experts in this field. 
Through a very well-organized program, you will be able to access the most advanced knowledge in Clinical Ultrasound for Nursing" 
Module 1. Ultrasound Imaging 
1.1. Physical Principles
1.1.1. Sounds and Ultrasound
1.1.2. The Nature of Sound
1.1.3. Interaction of Sound with Matter
1.1.4. The Concept of Ultrasound
1.1.5. Ultrasound Safety
1.2. Ultrasound Sequence
1.2.1. Ultrasound Emission
1.2.2. Tissue Interaction
1.2.3. Echo Formation 
1.2.4. Ultrasound Reception 
1.2.5. Ultrasound Image Generation
1.3. Ultrasound Modes
1.3.1. Modes A and M 
1.3.2. Mode B 
1.3.3. Doppler Modes (Color, Angio, and Spectral)
1.3.4. Combined Modes
1.4. Ultrasound Scanners
1.4.1. Common Components
1.4.2. Classification
1.4.3. Transducers
1.5. Ultrasound Maps and Echonavigation
1.5.1. Spatial Layout
1.5.2. Ultrasound Maps 
1.5.3. Transducer Movements
1.5.4. Practical Advice
1.6. Trends in Ultrasound
1.6.1. 3D/4D Ultrasound
1.6.2. Sonoelastography
1.6.3. Echopotentiation 
1.6.4. Other Modes and Techniques
Module 2. Clinical Ultrasound of the Head and Neck
2.1. Anatomy Recap
2.1.1. Cranium and Face 
2.1.2. Tubular Structures 
2.1.3. Glandular Structures
2.1.4. Vascular Structures
2.2. Ocular Ultrasound
2.2.1. Ultrasound Anatomy of the Eye 
2.2.2. Ocular Ultrasound Technique 
2.2.3. Indications and Contraindications of Ocular Ultrasonography
2.2.4. Ultrasound Report
2.3. Ultrasound of Salivary Glands
2.3.1. Regional Sonoanatomy 
2.3.2. Technical Aspects
2.3.3. Most Common Tumor and Non-Tumor Pathologies
2.4. Thyroid Ultrasound
2.4.1. Ultrasound Technique
2.4.2. Indications
2.4.3. Normal and Pathological Thyroid
2.4.4. Diffuse Goiter
2.5. Ultrasound Examination of Adenopathies
2.5.1. Reactive Lymph Nodes
2.5.2. Non-Specific Inflammatory Diseases
2.5.3. Specific Lymphadenitis (Tuberculosis)
2.5.4. Primary Lymph Node Diseases (Sarcoidosis, Hodgkin's Lymphoma, Non-Hodgkin's Lymphoma)
2.5.5. Lymph Node Metastases
2.6. Ultrasound of the Supra-Aortic Trunks
2.6.1. Sonoanatomy
2.6.2. Scanning Protocol 
2.6.3. Extracranial Carotid Pathology
2.6.4. Vertebral Pathology and Subclavian Artery Steal Syndrome
Module 3. Clinical Ultrasound of the Digestive Tract and Major Vessels
3.1. Hepatic Ultrasound
3.1.1. Anatomy
3.1.2. Liquid Focal Lesions
3.1.3. Solid Focal Lesions
3.1.4. Diffuse Liver Disease
3.1.5. Chronic Liver Disease
3.2. Ultrasound of Gallbladder and Bile Ducts
3.2.1. Anatomy
3.2.2. Cholelithiasis and Biliary Sludge
3.2.3. Vesicular Polyps
3.2.4. Cholecystitis 
3.2.5. Bile Duct Dilatation 
3.2.6. Bile Duct Malformations
3.3. Pancreatic Ultrasound
3.3.1. Anatomy
3.3.2. Acute Pancreatitis 
3.3.3. Chronic Pancreatitis
3.4. Ultrasound of the Major Vessels
3.4.1. Abdominal Aortic Disease
3.4.2. Vena Cava Pathology
3.4.3. Pathology of Celiac Trunk, Hepatic Artery, and Splenic Artery
3.4.4. Aortomesenteric Clamp Pathology
3.5. Ultrasound of the Spleen and Retroperitoneum
3.5.1. Spleen Anatomy
3.5.2. Splenic Focal Lesions
3.5.3. Study of Splenomegaly
3.5.4. Adrenal Gland Anatomy
3.5.5. Adrenal Pathology
3.5.6. Retroperitoneal Lesions
3.6. The Digestive Tract
3.6.1. Ultrasound Examination of the Stomach
3.6.2. Ultrasound Examination of the Small Intestine
3.6.3. Ultrasound Examination of the Colon
Module 4. Clinical Genitourinary Ultrasound
4.1. Kidneys and Urinary Tract
4.1.1. Anatomy Recap
4.1.2. Structural Alterations
4.1.3. Hydronephrosis. Urinary Tract Dilation
4.1.4. Kidney Stones, Cysts, and Tumors
4.1.5. Renal Insufficiency
4.2. Urinary Bladder
4.2.1. Anatomy Recap
4.2.2. Ultrasound Characteristics
4.2.3. Benign Bladder Pathology
4.2.4. Malignant Bladder Pathology
4.3. Prostate and Seminal Vesicles
4.3.1. Anatomy Recap
4.3.2. Ultrasound Characteristics
4.3.3. Benign Prostatic Pathology
4.3.4. Malignant Prostatic Pathology
4.3.5. Benign Seminal Pathology 
4.3.6. Malignant Seminal Pathology
4.4. The Scrotum
4.4.1. Anatomy Recap
4.4.2. Ultrasound Characteristics
4.4.3. Benign Scrotal Pathology
4.4.4. Malignant Scrotal Pathology
4.5. The Uterus
4.5.1. Anatomy Recap
4.5.2. Ultrasound Characteristics
4.5.3. Benign Uterine Pathology
4.5.4. Malignant Uterine Pathology
4.6. The Ovaries
4.6.1. Anatomy Recap
4.6.2. Ultrasound Characteristics of the Ovaries
4.6.3. Benign Ovarian Pathology
4.6.4. Malignant Ovarian Pathology
Module 5. Musculoskeletal Clinical Ultrasound
5.1. Anatomy Recap
5.1.1. Anatomy of the Shoulder
5.1.2. Anatomy of the Elbow
5.1.3. Anatomy of the Wrist and Hand
5.1.4. Anatomy of the Hip and Thigh
5.1.5. Anatomy of the Knee
5.1.6. Anatomy of the Ankle, Foot, and Leg
5.2. Technical Requirements
5.2.1. Introduction
5.2.2. Musculoskeletal Ultrasound Equipment
5.2.3. Ultrasound Imaging Methods
5.2.4. Validation, Reliability, and Standardization
5.2.5. Ultrasound-Guided Procedures
5.3. Examination Technique
5.3.1. Basic Concepts in Ultrasound
5.3.2. Rules for Correct Examination
5.3.3. Examination Technique in Ultrasound Study of the Shoulder
5.3.4. Examination Technique in Ultrasound Study of the Elbow
5.3.5. Examination Technique in Ultrasound Study of the Wrist and Hand
5.3.6. Examination Technique in Ultrasound Study of the Hip
5.3.7. Examination Technique in Ultrasound Study of the Thigh
5.3.8. Examination Technique in Ultrasound Study of the Knee
5.3.9. Examination Technique in Ultrasound Study of the Leg and Ankle
5.4. Sonoanatomy of the Musculoskeletal System: I. Upper Extremities
5.4.1. Introduction
5.4.2. Shoulder Ultrasound Anatomy
5.4.3. Elbow Ultrasound Anatomy
5.4.4. Wrist and Hand Ultrasound Anatomy
5.5. Sonoanatomy of the Musculoskeletal System: II. Lower Extremities
5.5.1. Introduction
5.5.2. Hip Ultrasound Anatomy
5.5.3. Thigh Ultrasound Anatomy
5.5.4. Knee Ultrasound Anatomy
5.5.5. Leg and Ankle
5.5.6. Ultrasound Anatomy
5.6. Ultrasound in the Most Frequent Acute Injuries of the Musculoskeletal System
5.6.1. Introduction
5.6.2. Muscle Injuries
5.6.3. Tendon Injuries
5.6.4. Ligament Injuries
5.6.5. Subcutaneous Tissue Injuries
5.6.6. Bone Injuries and Joint Injuries
5.6.7. Peripheral Nerve Injuries
Module 6. Clinical Vascular Ultrasound for Nursing in Primary Care
6.1. Vascular Ultrasound
6.1.1. Description and Applications
6.1.2. Technical Requirements
6.1.3. Procedure
6.1.4. Interpretation of Results. Risks and Benefits
6.1.5. Limitations
6.2. Doppler
6.2.1. Fundamentals
6.2.2. Applications
6.2.3. Types of Echo-Doppler
6.2.4. Color Doppler
6.2.5. Power Doppler
6.2.6. Dynamic Doppler
6.3. Normal Ultrasound of the Venous System
6.3.1. Anatomy Recap: Venous System of the Upper Extremities
6.3.2. Anatomy Recap: Venous System of the Lower Extremities
6.3.3. Normal Physiology
6.3.4. Regions of Interest
6.3.5. Functional Tests
6.3.6. Report. Vocabulary
6.4. Upper Extremity Chronic Venous Disease
6.4.1. Definition
6.4.2. CEAP Classification
6.4.3. Morphological Criteria
6.4.4. Examination Technique
6.4.5. Diagnostic Manoeuvres
6.4.6. Type of Report
6.5. Acute/Subacute Vascular Thrombosis of the Upper Extremities
6.5.1. Anatomy Recap
6.5.2. Manifestations of Vascular Thrombosis of the Upper Extremities
6.5.3. Ultrasound Characteristics 
6.5.4. Examination Technique 
6.5.5. Diagnostic Manoeuvres 
6.5.6. Technical Limitations
6.6. Acute/Subacute Vascular Thrombosis of the Lower Extremities
6.6.1. Description
6.6.2. Manifestations of Vascular Thrombosis of the Lower Extremities
6.6.3. Ultrasound Characteristics
6.6.4. Examination Technique
6.6.5. Differential Diagnosis
6.6.6. Vascular Report
Module 7. Clinical Ultrasound in Emergencies
7.1. Ultrasound in Respiratory Failure
7.1.1. Spontaneous Pneumothorax
7.1.2. Bronchospasm
7.1.3. Pneumonia
7.1.4. Pleural Effusion
7.1.5. Heart Failure
7.2. Ultrasound in Shock and Cardiac Arrest
7.2.1. Hypovolemic Shock
7.2.2. Obstructive Shock
7.2.3. Cardiogenic Shock
7.2.4. Distributive Shock
7.2.5. Cardiac Arrest
7.3. Ultrasound in Polytrauma: Eco-FAST
7.3.1. Pericardial Effusion
7.3.2. Hemothorax and Pneumothorax
7.3.3. Hepatorenal or Perihepatic Effusion
7.3.4. Splenorenal or Perisplenic Effusion
7.3.5. Perivesical Effusion
7.3.6. Post-Traumatic Aortic Dissection
7.3.7. Musculoskeletal Injuries
7.4. Genitourinary Emergencies
7.4.1. Obstructive Uropathy
7.4.2. Uterine Emergencies
7.4.3. Ovarian Emergencies
7.4.4. Bladder Emergencies
7.4.5. Prostatic Emergencies - Scrotal Emergencies
7.5. Acute Abdomen
7.5.1. Cholecystitis
7.5.2. Pancreatitis
7.5.3. Mesenteric Ischemia
7.5.4. Appendicitis
7.5.5. Perforation of the Hollow Viscus
7.6. Ultrasound in Sepsis
7.6.1. Hemodynamic Diagnosis
7.6.2. Source Detection
7.6.3. Handling of Liquids
Module 8. Ultrasound-Guided Procedures in Primary Care
8.1. Ultrasound-Guided FNA
8.1.1. Indications/Contraindications. Material
8.1.2. Informed Consent
8.1.3. Procedure
8.1.4. Results
8.1.5. Complications
8.1.6. Quality Control
8.2. Ultrasound-Guided Percutaneous Biopsy
8.2.1. Informed Consent
8.2.2. Biopsy Materials (Types of Biopsy Needles)
8.2.3. Procedure
8.2.4. Complications
8.2.5. Care
8.2.6. Quality Control
8.3. Drainage of Abscesses and Fluid Collections
8.3.1. Indications and Contraindications
8.3.2. Informed Consent
8.3.3. Requirements and Materials
8.3.4. Technique and Approach Route: Direct Puncture (Trocar) vs. Step by Step (Seldinger)
8.3.5. Catheter Management and Patient Care
8.3.6. Side Effects and Complications
8.3.7. Quality Control
8.4. Ultrasound-Guided Thoracentesis, Pericardiocentesis, and Paracentesis
8.4.1. Indications and Advantages over the Anatomical Reference Technique
8.4.2. Basic Aspects: Ultrasound Specifications and Ultrasound Anatomy
8.4.3. Ultrasound Specifications and Pericardial Drainage Technique
8.4.4. Ultrasound Specifications and Thoracic Drainage Technique
8.4.5. Ultrasound Specifications and Abdominal Drainage Technique
8.4.6. Common Problems, Complications, and Practical Advice
8.5. Ultrasound-Guided Vascular Cannulation
8.5.1. Indications and Advantages over the Anatomical Reference Technique
8.5.2. Current Evidence on Ultrasound-Guided Vascular Cannulation
8.5.3. Basic Aspects: Ultrasound Specifications and Ultrasound Anatomy
8.5.4. Ultrasound-Guided Central Venous Cannulation Technique
8.5.5. Single Peripheral Catheter and Peripherally Inserted Central Catheter (PICC) Cannulation Technique
8.5.6. Arterial Cannulation Technique
8.6. Ultrasound-Guided Infiltration and Chronic Pain Treatment
8.6.1. Infiltrations and Pain
8.6.2. Large Joints: Intra-Articular and Myotendinous
8.6.3. Small Joints: Intra-Articular and Myotendinous
8.6.4. Spinal Column
Module 9. Other Uses of Clinical Ultrasound
9.1. Radial Breast Ultrasound
9.1.1. Anatomy Recap
9.1.2. Technical Requirements
9.1.3. Ultrasound Slices
9.1.4. Ultrasound Characteristics. Breast Pathology
9.1.5. Breast Elastography
9.2. Dermatological Ultrasound
9.2.1. Echoanatomy of the Skin and Appendages
9.2.2. Ultrasound of Skin Tumors
9.2.3. Ultrasound of Inflammatory Skin Diseases
9.2.4. Ultrasound in Dermoesthetics and its Complications
9.3. Introduction to Cerebral Clinical Ultrasound
9.3.1. Brain Anatomy and Physiology of Ultrasound Interest
9.3.2. Ultrasound Techniques and Procedures
9.3.3. Structural Alterations
9.3.4. Functional Alterations
9.3.5. Ultrasound in Intracraneal Hypertension
9.4. Ultrasound in Diabetes
9.4.1. Aortic/Carotid Atheromatosis in Diabetics
9.4.2. Parenchymal Echogenicity in Diabetic Patients
9.4.3. Biliary Lithiasis in Diabetic Patients
9.4.4. Neurogenic Bladder in Diabetic Patients
9.4.5. Cardiomyopathy in Diabetic Patients
9.5. Ultrasound in the Study of Frailty in the Elderly
9.5.1. Frail Elderly
9.5.2. ABCDE Ultrasound in Frail Elderly Patients
9.5.3. Ultrasound Examination of Sarcopenia
9.5.4. Ultrasound Examination of Cognitive Deterioration
9.6. Ultrasound Report
9.6.1. Ultrasound Note
9.6.2. Ultrasound Derivation
9.6.3. Ultrasound Report in PC
Module 10. Clinical Ultrasound for Cardiac Nursing
10.1. Cardiac Anatomy
10.1.1. Basic Three-Dimensional Anatomy
10.1.2. Basic Cardiac Physiology
10.2. Technical Requirements to Perform a Cardiac Ultrasound
10.2.1. Probes
10.2.2. Characteristics of the Equipment Used in a Cardiac Ultrasound
10.3. Cardiac Windows and Examination Techniques
10.3.1. Windows and Maps Applied in Emergencies and Critical Care Situations
10.3.2. Basic Doppler (Color, Pulsating, Continuous and Tissue Doppler)
10.4. Structural Alterations
10.4.1. Basic Measures in Cardiac Ultrasound
10.4.2. Thrombi
10.4.3. Suspected Endocarditis
10.4.4. Valvulopathies
10.4.5. Pericardium
10.4.6. How is an ultrasound reported in emergency and intensive care?
10.5. Hemodynamic Ultrasound
10.5.1. Left Ventricular Hemodynamics
10.5.2. Right Ventricular Hemodynamics
10.5.3. Preload Dynamic Tests
10.6. Transesophageal Echocardiogram
10.6.1. Technique
10.6.2. Indications in Emergencies and Critical Care Cases
10.6.3. Ultrasound-Guided Study of Cardioembolism
Module 11. Clinical Ultrasound for Thoracic Nursing
11.1. Fundamentals of Thoracic Ultrasound and Anatomical Review
11.2. Technical Requirements. Examination Technique
11.3. Ultrasound of the Thoracic Wall and the Mediastinum
11.4. Ultrasound of the Pleura
11.5. Pulmonary Ultrasound Scan
11.6. Diaphragmatic Ultrasound
Module 12. Vascular Clinical Ultrasound for Nursing in Emergencies and Critical Care
12.1. Anatomy Recap
12.1.1. Venous Vascular Anatomy of the Upper Limbs
12.1.2. Arterial Vascular Anatomy of the Upper Limbs
12.1.3. Venous Vascular Anatomy of the Lower Limbs
12.1.4. Arterial Vascular Anatomy of the Lower Limbs
12.2. Technical Requirements
12.2.1. Ultrasound Scanners and Probes
12.2.2. Curve Analysis
12.2.3. Image-Color Media
12.2.4. Echo Contrasts
12.3. Examination Technique
12.3.1. Positioning
12.3.2. Insonation. Study Technique
12.3.3. Study of Normal Curves and Speeds
12.4. Large Thoracoabdominal Vessels
12.4.1. Venous Vascular Anatomy of the Abdomen
12.4.2. Arterial Vascular Anatomy of the Abdomen
12.4.3. Abdomino-Pelvic Venous Pathology
12.4.4. Abdomino-Pelvic Arterial Pathology
12.5. Supra-Aortic Trunks
12.5.1. Venous Vascular Anatomy of the Supra-Aortic Trunks
12.5.2. Arterial Vascular Anatomy of the Supra-Aortic Trunks
12.5.3. Venous Pathology of the Supra-Aortic Trunks
12.5.4. Arterial Pathology of the Supra-Aortic Trunks
12.6. Peripheral Arterial and Venous Circulation
12.6.1. Venous Pathology of Lower and Upper Limbs
12.6.2. Arterial Pathology of Lower and Upper Limbs
Module 13. Clinical Ultrasound for Brain Nursing
13.1. Cerebral Hemodynamics
13.1.1. Carotid Circulation
13.1.2. Vertebro-Basilar Circulation
13.1.3. Cerebral Microcirculation
13.2. Ultrasound Modes
13.2.1. Transcraneal Doppler
13.2.2. Cerebral Ultrasound
13.2.3. Special Tests (Vascular Reaction, HITS, etc)
13.3. Ultrasound Windows and Examination Technique
13.3.1. Ultrasound Windows
13.3.2. Operator Position
13.3.3. Study Sequence
13.4. Structural Alterations
13.4.1. Collections and Masses
13.4.2. Vascular Anomalies
13.4.3. Hydrocephalus
13.4.4. Venous Pathology
13.5. Hemodynamic Alterations
13.5.1. Spectral Analysis
13.5.2. Hyperdynamics
13.5.3. Hypodynamics
13.5.4. Asystole of the Brain
13.6. Ocular Ultrasonography
13.6.1. Pupil Size and Reactivity
13.6.2. Diameter of the Optic Nerve Sheath
Module 14. Clinical Ultrasound for Cerebral Nursing
14.1. Anatomy Recap
14.1.1. Abdominal Cavity
14.1.2. Liver
14.1.3. Gallbladder and Bile Ducts
14.1.4. Retroperitoneum and Great Vessels
14.1.5. Pancreas
14.1.6. Spleen
14.1.7. Kidneys
14.1.8. Bladder
14.1.9. Prostate and Seminal Vesicles
14.1.10. Uterus and Ovaries
14.2. Technical Requirements
14.2.1. Ultrasound Equipment
14.2.2. Types of Transductors for Abdominal Examination
14.2.3. Basic Ultrasound Settings
14.2.4. Patient Preparation
14.3. Examination Technique
14.3.1. Study Maps
14.3.2. Probe Movements
14.3.3. Visualization of Organs According to Conventional Sectioning
14.3.4. Systematic Study
14.4. ECO-FAST Methodology
14.4.1. Equipment and Transductors
14.4.2. ECO-FAST I
14.4.3. ECO-FAST II
14.4.4. ECO-FAST III. Perivesical Effusion
14.4.5. ECO-FAST IV. Pericardial Effusion
14.4.6. ECO-FAST V. Rule Out ABD Aortic Aneurysm
14.5. Ultrasound Scan of the Digestive System
14.5.1. Liver
14.5.2. Gallbladder and Bile Ducts
14.5.3. Pancreas
14.5.4. Spleen
14.6. Genitourinary Ultrasound
14.6.1. Kidney
14.6.2. Urinary Bladder
14.6.3. Male Genital System
14.6.4. Female Genital System
Module 15. Ultrasonographic Approach to the Major Syndromes
15.1. Cardiac Arrest
15.1.1. Cerebral Hemodynamics
15.1.2. Brain Damage in Cardiac Arrest
15.1.3. Usefulness of Ultrasound in Resuscitation
15.1.4. Usefulness of Ultrasound After Recovery of Spontaneous Circulation
15.2. Shock
15.2.1. Ventricular Filling Pressure
15.2.2. Heart Failure
15.2.3. Prediction of the Hemodynamic Response to Intravascular Volume Administration
15.2.4. Ultrasound Evaluation of Pulmonary Edema
15.2.5. Ultrasound Search for Sources of Sepsis
15.3. Respiratory Failure
15.3.1. Acute Respiratory Failure: Diagnosis
15.3.2. Abrupt Hypoxemia in Patients on Mechanical Ventilation
15.3.3. Monitoring of Recruitment Maneuvers
15.3.4. Evaluation of Extravascular Lung Water
15.4. Acute Renal Failure
15.4.1. Hydronephrosis
15.4.2. Lithiasis
15.4.3. Acute Tubular Necrosis
15.4.4. Doppler Ultrasound in Acute Renal Failure
15.4.5. Seminal Vesicle Ultrasound in Acute Renal Failure
15.5. Trauma
15.5.1. FAST and e-FAST (Hemo and Pneumothorax)
15.5.2. Ultrasound Evaluation in Special Situations
15.5.3. Hemodynamic Evaluation Focused on Trauma
15.6. Stroke
15.6.1. Justification
15.6.2. Initial Assessment
15.6.3. Ultrasound Assessment
15.6.4. Ultrasound-Guided Management
Module 16. Echo-Guided Procedures in Emergencies and Critical Care 
16.1. Airway
16.1.1. Advantages and Disadvantages
16.1.2. Basic Aspects: Ultrasound Specifications and Ultrasound Anatomy
16.1.3. Orotracheal Intubation Technique
16.1.4. Percutaneous Tracheotomy Technique
16.1.5. Common Problems, Complications, and Practical Advice
16.2. Vascular Cannulation
16.2.1. Indications and Advantages of the Anatomical Reference Technique
16.2.2. Current Evidence on Ultrasound-Guided Vascular Cannulation
16.2.3. Basic Aspects: Ultrasound Specifications and Ultrasound Anatomy
16.2.4. Ultrasound-Guided Central Venous Cannulation Technique
16.2.5. Single Peripheral Catheter and Peripherally Inserted Central Catheter (PICC) Cannulation
16.2.6. Arterial Cannulation Technique
16.2.7. Implementation of an Ultrasound-Guided Vascular Cannulation Protocol
16.2.8. Common Problems, Complications, and Practical Advice
16.3. Pericardiocentesis and Thoracentesis
16.3.1. Indications and Advantages of the Anatomical Reference Technique
16.3.2. Basic Aspects: Ultrasound Specifications and Ultrasound Anatomy
16.3.3. Ultrasound Specifications and Pericardial Drainage Technique
16.3.4. Ultrasound Specifications and Thoracic Drainage Technique
16.3.5. Common Problems, Complications, and Practical Advice
16.4. Paracentesis
16.4.1. Indications and Advantages of the Anatomical Reference Technique
16.4.2. Basic Aspects: Ultrasound Specifications and Ultrasound Anatomy
16.4.3. Ultrasound Specifications and Technique
16.4.4. Common Problems, Complications, and Practical Advice
16.5. Lumbar Puncture
16.5.1. Indications and Advantages of the Anatomical Reference Technique
16.5.2. Basic Aspects: Ultrasound Specifications and Ultrasound Anatomy
16.5.3. Technique
16.5.4. Common Problems, Complications, and Practical Advice
16.6. Other Drainage and Probing
16.6.1. Suprapubic Probing
16.6.2. Collection Drainage
16.6.3. Extraction of Foreign Bodies
Module 17. Clinical Ultrasound for Cerebral Nursing
17.1. Technical Requirements
17.1.1. Ultrasound at the Patient's Bedside
17.1.2. Physical Space
17.1.3. Basic Equipment
17.1.4. Equipment for Interventionalist Ultrasounds
17.1.5. Ultrasound Scanners and Probes
17.2. Examination Technique
17.2.1. Pediatric Patient Preparation
17.2.2. Tests and Probes
17.2.3. Ultrasound Section Maps
17.2.4. Examination System
17.2.5. Ultrasound-Guided Procedures
17.2.6. Images and Documentation
17.2.7. Test Report
17.3. Pediatric Sonoanatomy and Sonophysiology
17.3.1. Normal Anatomy
17.3.2. Sonoanatomy
17.3.3. Sonophysiology of a Child in the Different Stages of Development
17.3.4. Variants of Normality
17.3.5. Dynamic Ultrasound
17.4. Ultrasound of the Major Pediatric Syndromes
17.4.1. Emergency Thorax Ultrasound
17.4.2. Acute Abdomen
17.4.3. Acute Scrotum
17.5. Ultrasound-Guided Procedures in Pediatrics
17.5.1. Vascular Access
17.5.2. Extraction of Superficial Foreign Bodies
17.5.3. Pleural Effusion
17.6. Introduction to Neonatal Clinical Ultrasound
17.6.1. Emergency Transfontanellar Ultrasound
17.6.2. Most Common Examination Indications in Emergencies
17.6.3. Most Common Pathologies in Emergencies
A comprehensive specialized program that will take you through the necessary training to compete with the best in your profession"