Clinical Patient Management in Palliative Care for Nurses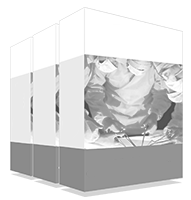 Chronic illness such as cancer, cardiovascular diseases, dementia or AIDS, among others, requires specialized clinical attention based on Palliative Care to prevent and treat pain in patients suffering from them, and to guarantee an optimal quality of life within the patient's possibilities. This extremely important area within health care mainly focuses on ethics and a professional commitment to offer dignified care until the end of the patient's life. To provide health professionals with a guide that allows them to keep up with the latest developments in nursing intervention, TECH has developed a comprehensive program that delves into such developments, specifically pain management in terminally ill patients. All this in a 100% online, 6-month course of multidisciplinary education.
completion date
09/28/2023
The world's largest faculty of nursing"
An innovative and complete program where you can delve into the latest developments in pain treatment in terminally ill patients by means of the latest advances in Palliative Care" 
The clinical management required by patients in palliative care is complex, and it varies depending on each patient and the type of disease that ails them. In these situations, health professionals intervene by trying to alleviate pain and to prevent or treat potential side effects caused by the pathology in question. A striking and, unfortunately, quite common example of this, is the devastating consequences caused by chemo and radiotherapy in oncology patients, which cause physical discomfort, vomiting, weight and hair loss, among others. 
For this reason, nursing specialists are crucial figures in this process, not only because of the role they play in pharmacological regimens and treatment monitoring, but also the one they play in providing guidance to patients and their families. TECH and its team of experts in the sector have developed a complete program for nursing professionals to thoroughly update on the most advanced and innovative specialist strategies used in Palliative Medicine in general, and on pain management and current regulations in particular.  
Our students will benefit from 450 hours of diverse content, divided into theoretical, practical and additional material, which will be available on a Virtual Campus that has been designed based on the most innovative technology, which can be accessed from any device with an Internet connection. They will also enjoy the support of a teaching team specialized in this area, which they can count on to clarify any doubts that may arise during the course of this academic experience. That way, TECH offers its students a unique opportunity to hone their skills in the service of specialized palliative care with a program they can balance with their professional life. 
Lastly, and to round off this high-level academic experience, our students will benefit from the support of a prestigious teaching staff presided by a specialist physician in palliative care who has a long and extensive career in clinical practice. As the guest director on the program, he has recorded an hour and a half of video, divided into ten master classes, through which our students will learn about his most successful strategies to hone their skills in the clinical management of palliative patients.  
Your professional practice will be based on the most comprehensive information on chronic non-communicable diseases, focusing on the best techniques in clinical management"   
This Postgraduate Diploma in Clinical Patient Management in Palliative Care for Nurses contains the most complete and up-to-date scientific program on the market. The most important features include:  
Practical cases presented by experts in Palliative Nursing 
The graphic, schematic, and practical contents with which they are created, provide scientific and practical information on the disciplines that are essential for professional practice 
Practical exercises where self-assessment can be used to improve learning 
Its special emphasis on innovative methodologies  
Theoretical lessons, questions to the expert, debate forums on controversial topics, and individual reflection assignments 
Content that is accessible from any fixed or portable device with an Internet connection 
A 450-hour course that will allow you to update your knowledge based on the current role played by nurses in Palliative Care and the best theoretical, practical and additional content"   
The program's teaching staff includes professionals from the sector who contribute their work experience to this training program, as well as renowned specialists from leading societies and prestigious universities.  

The multimedia content, developed with the latest educational technology, will provide the professional with situated and contextual learning, i.e., a simulated environment that will provide immersive education programmed to learn in real situations.  

This program is designed around Problem-Based Learning, whereby the professional must try to solve the different professional practice situations that arise throughout the program. For this purpose, the student will be assisted by an innovative interactive video system created by renowned and experienced experts.      
The best program of its type available on the market to add to your practice the latest developments in treating inflammation and its anatomophysiopathological bases" 
You can access this Postgraduate Diploma at any time and from any device with an Internet connection, be it a PC, tablet or mobile device" 
The curriculum has been designed by the teaching team following the demanding quality guidelines that define and differentiate TECH from other higher education institutions. Thanks to which, they have designed a diverse, dynamic, updated and complete syllabus that will help out students update on pain management in intensive care patients. Thus, our students will hone their clinical skills to provide a service of the highest level through the most sophisticated and beneficial intervention and management guidelines in health care today.  
The use of Relearning methodology in developing the content on this Postgraduate Diploma will allow you to catch up without having to devote additional hours to rote memorization"  
Module 1. Introduction to Palliative Care 

1.1. History of Palliative Care 
1.2. Overview of Palliative Medicine 
1.3. A Current Overview of Palliative Care at International Level 
1.4. A Current Overview of Palliative Care at National Level 
1.5. Chronic Non-Communicable Disease 
1.6. The Concept of Advanced and Terminal Illness 
1.7. Palliative Care Models of Care 
1.8. Structure and Organization of Palliative Care in the Different Levels of Health Care 
1.9. Palliative Care Team Members and Roles 
1.10. Palliative Care Referral Criteria 

Module 2. Pain 

2.1. Pain and its Conceptual Basis 
2.2. Anatomophysiopathological Basis 
2.3. Inflammation 
2.4. Classification of Pain and Types of Pain 
2.5. Rights, Responsibilities, and Psychosocial Aspects of Pain Management 
2.6. Non-Pharmacological Treatment of Pain 
2.7. Interventional Pain Management 
2.8. Pharmacological Treatment and WHO Analgesic Ladder 
2.9. Minimizing Risks 
2.10. Concept of Tolerance, Physical Dependence, Psychological Dependence, Pseudo-Addiction, Chemical Cooping 
2.11. First Step: Non-Opioid Analgesics 
2.12. Opioids: Origin, Concept, Classification, Mechanism of Action, Pharmacokinetics and Pharmacodynamics 
2.13. Opioid Misconceptions 
2.14. Managing Opioid Use Side Effects and Complications 
2.15. Second and Third Tiers: Weak and Potent Opioids, Availability in Basic Prescriptions and Pharmacies, and Legal Requirements for Prescription Use and Costs 
2.16. Analgesic Adjuvant Management 
2.17. International and National Overview on Availability and Accessibility of Opioids for Pain Relief    
The best academic program of its type to bring you up to speed on the rights, responsibilities and psychosocial aspects of pain management in a course tailored to you and your needs"