Professional Master's Degree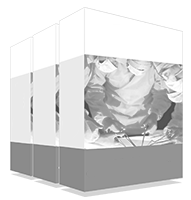 Vaccination is a process inseparable from human life, since we are all, from birth, agents involved in this act. The importance of vaccination is recognized worldwide, as it helps to prevent contagion and eradicate diseases. In this process, nurses are the most involved professionals, in charge of its management and administration. For this reason, at TECH we have designed this training of the highest academic level specifically for professionals who wish to increase their skills in this field.
completion date
03/26/2024
The world's largest faculty of nursing"
Get to know the latest developments on vaccination and enhance your knowledge in this field. It will be a benefit to you and your patients"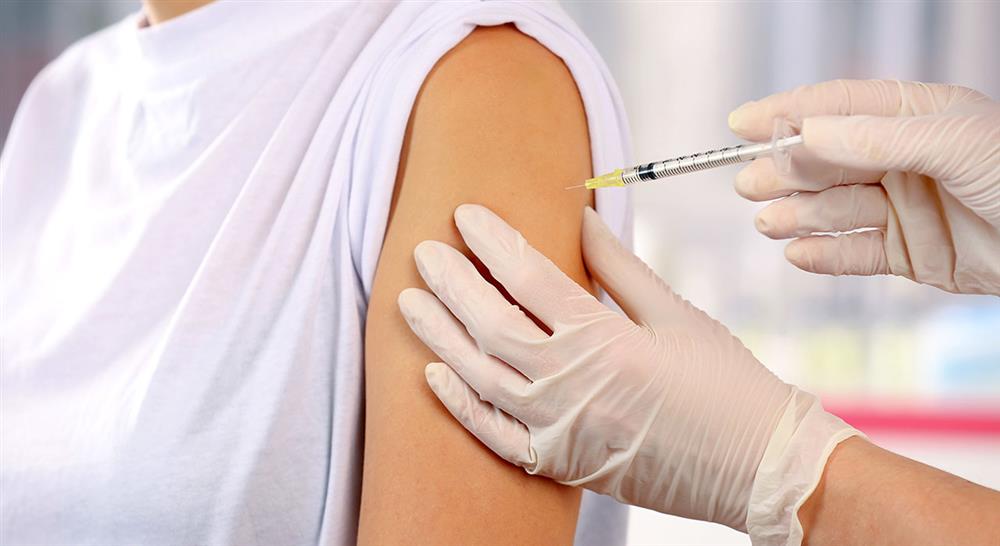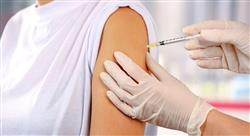 The vaccination process is transversal for all nurses, regardless of their field. Therefore, it is essential that these professionals acquire special skills to perform this task, especially when treating special patients such as children or people with some kind of phobia about this process.
In order to train nurses in the most relevant aspects of vaccination, TECH has designed this program, which compiles all the theoretical and practical information necessary for those nurses who need an update on the vaccination process and to consolidate their knowledge on this subject. 
This program includes, in addition to the expected theoretical contents, a large quantity of extra resources so that the student has everything they need to achieve their objectives within their reach. Specific videos on cutting-edge topics, additional reading, quizzes and clinical cases are just a sample of all the resources offered to put into practice what has been learned. 
The skills that the student will acquire and reinforce are related to the vaccination process. This way, the professional will be able to perform this process safely, improving the quality of the care they provide to their patients and will improve their skills in health education for their patients. 
In this program, TECH has set out to offer the most comprehensive qualification on vaccination in a simple and easy-to-learn manner. Likewise, as it is a 100% online qualification, the student will have the opportunity to balance their studies with the rest of their daily obligations, so that they will be able to learn in a comfortable way. 
Nurses are in direct contact with the vaccination process, so they must have a high level of knowledge about everything surrounding this matter"
This Professional Master's Degree in Vaccines in Nursing contains the most complete and up-to-date scientific program on the market. The most important features of the program include:
More than 75 clinical cases presented by experts in vaccines
The graphic, schematic, and practical contents with which they are created provide scientific and practical information on the disciplines that are essential for professional practice
New developments on vaccinations
Practical exercises where self-assessment can be used to improve learning
An algorithm-based interactive learning system for decision-making in the clinical situations presented throughout the course
Theoretical lessons, questions to the expert, debate forums on controversial topics, 
and individual reflection assignments
Content that is accessible from any fixed or portable device with an Internet connection
This Professional Master's Degree is the best investment you can make in a program to acquire the best and most up-to-date qualification in Vaccines in Nursing"
Its teaching staff includes professionals from the field of Vaccines in Nursing, who bring the experience of their work to this program, as well as recognized specialists from leading scientific societies. 
The multimedia content, developed with the latest educational technology, will provide the professional with situated and contextual learning, i.e., a simulated environment that will provide an immersive training program designed to train in real situations. 
This program is designed around Problem-Based Learning, whereby the professional must try to solve the different professional practice situations that arise throughout the program. For this purpose, the professional will be assisted by an innovative interactive video system created by renowned and experienced experts in vaccination and extensive teaching experience. 
Our qualifications have the best teaching methodology and the latest educational tools, which will allow you to study from home, but without losing the possibilities offered by face-to-face classes"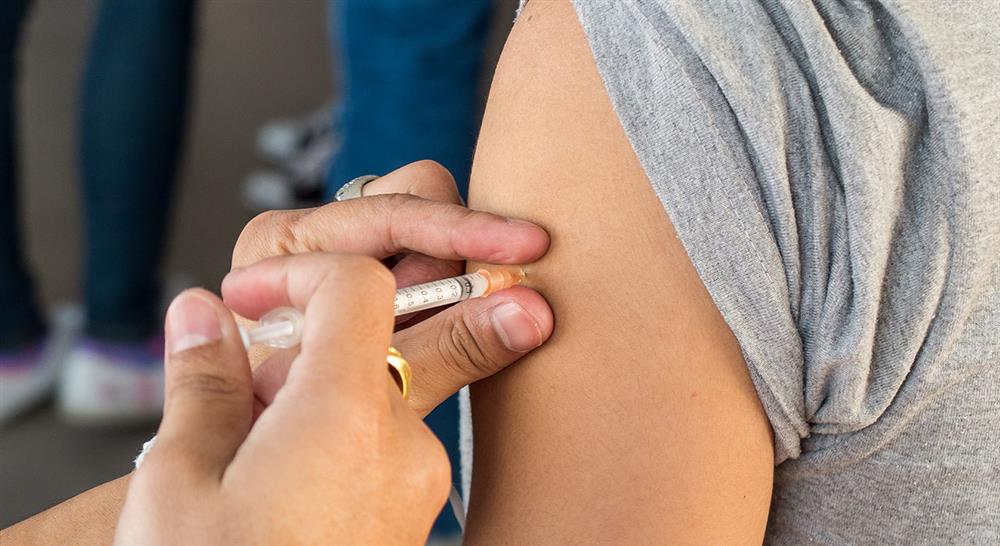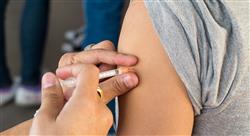 We offer you the opportunity to study with a multitude of practical cases, so that you can learn as if you were attending real patients"
The structure of the contents has been designed by a team of professionals from the best educational hospital and universities in the country, who are aware of the relevance of up-to-date, training, and are committed to quality teaching using new educational technologies.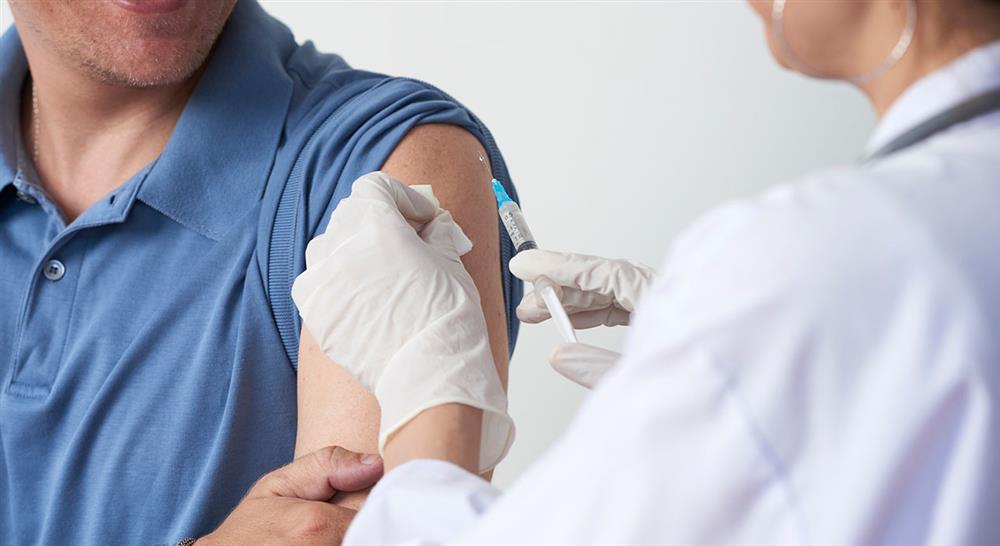 TECH has the most complete and up-to-date educational program on the market. We strive for educational excellence and we want you to achieve it too"
Module 1. Fundamentals of Immunization 
1.1. History and Milestones of Vaccination 
1.1.1. Most Important Vaccination Milestones 
1.2. Fundamentals and Immunological Basis of Vaccines 
1.3. Vaccine Production Technologies 
1.4. Vaccine Safety 
1.4.1. Features for Safe Vaccination 
1.5. Pharmacovigilance in Vaccines 
1.5.1. Vaccine Surveillance Network 
1.6. Vaccine Development 
1.7. Vaccine Adjuvants and Other Compounds 
1.7.1. Types of Adjuvant Vaccines 
1.7.2. Vaccine Stabilizers 
1.8. Vaccine Response 
1.9. Post-vaccination Markers 
1.9.1. Types of Vaccine Markers
1.9.2. Interpretation of Vaccine Markers 
Module 2. Epidemiology of Immunization 
2.1. Application of Epidemiology Causality 
2.1.1. Koch-Henle Model 
2.1.2. Bradford-Hill Model 
2.1.3. Rothman Model 
2.1.4. Hume Model 
2.2. Epidemiological Surveillance 
2.2.1. RENAVE Vaccine Surveillance Network 
2.2.2. Sentinel Physicians 
2.2.3. Mandatory Disease Reporting 
2.3. Transmissible Diseases 
2.3.1. Most Prevalent Communicable Diseases 
2.3.2. Transmissible Digestive Transmitted Diseases 
2.3.3. Transmissible Diseases Transmitted Through Contact 
2.4. Epidemiological Chain in Transmissible Diseases 
2.4.1. Stages Within the Epidemiological Chain 
2.5. Epidemiological Health Surveys 
2.5.1. Design of Epidemiological Surveys 
2.5.2. Seroprevalence Surveys 
2.6. Epidemic Curves 
2.6.1. How to Design Epidemic Curves 
2.7. Theoretical Explanatory Models of Health 
2.7.1. Applications of Health Models 
2.8. Health Determinants 
2.8.1. How Do the Determinants of Health Affect the Population?
Module 3. The Vaccine Process
3.1. Basic Aspects of Vaccination 
3.1.1. What Is the Vaccination Process?
3.2. Legal Aspects of Vaccination 
3.2.1. Institutions Involved in the Vaccination Process 
3.3. Transport and Storage of Vaccines 
3.3.1. Cold Chain 
3.3.2. Elements Involved in the Transport and Conservation of Vaccines 
3.4. Vaccine Classification 
3.4.1. Types of Vaccine Classification 
3.4.2. Viral and Bacterial Vaccines 
3.4.3. Attenuated and Inactivated Vaccines 
3.5. Routine Vaccines 
3.5.1. What Are Routine Vaccines?
3.5.2. Vaccines Included in Routine Immunizations 
3.6. Non-Routine Vaccines 
3.6.1. What Are Non-Routine Vaccines?
3.6.2. Vaccines Included in Non-Routine Vaccination
3.7. Vaccine Safety 
3.8. Vaccine Administration and Registration 
3.8.1. Process of Vaccine Registration 
3.8.2. Process of Vaccine Administration 
3.9. Co-Administration of Vaccines and Other Biological Products 
3.9.1. Vaccination Intervals Between Vaccines and Other Biological Products 
3.9.2. Vaccination Intervals Between Vaccines and Between Doses of the Same Vaccine 
3.10. Vaccination Routes 
3.10.1. Different Existing Vaccination Routes 
3.11. Contraindications and Adverse Effects of Vaccines 
3.11.1. False Contraindications in Vaccines 
3.11.2. Relative Contraindications in Vaccination 
3.11.3. Absolute Contraindications in Vaccination 
3.11.4. Most Frequent Adverse Effects in Vaccination 
3.12. Vaccination Emergencies 
3.12.1. Possible Emergencies in the Vaccination Process 
3.12.2. Nursing Action in the Event of an Emergency During Vaccination 
Module 4. Routine Vaccines 
4.1. Diphtheria-Tetanus-Pertussis Vaccine 
4.1.1. Disease Characteristics 
4.1.2. Types of Existing Vaccines 
4.1.3. Vaccination Guidelines 
4.2. Polio Vaccine 
4.2.1. Disease Characteristics 
4.2.2. Types of Existing Vaccines 
4.2.3. Vaccination Guidelines 
4.3. Haemophilus Influenzae Type B Vaccine 
4.3.1. Disease Characteristics 
4.3.2. Types of Existing Vaccines 
4.3.3. Vaccination Guidelines 
4.4. Hepatitis B Vaccinations 
4.4.1. Disease Characteristics 
4.4.2. Types of Existing Vaccines 
4.4.3. Vaccination Guidelines 
4.5. Meningococcal Vaccine ACWY
4.5.1. Disease Characteristics 
4.5.2. Types of Existing Vaccines 
4.5.3. Vaccination Guidelines 
4.6. Pneumococcal Vaccine 
4.6.1. Disease Characteristics 
4.6.2. Types of Existing Vaccines 
4.6.3. Vaccination Guidelines 
4.7. Measles, Mumps and Rubella Vaccination 
4.7.1. Disease Characteristics 
4.7.2. Types of Existing Vaccines 
4.7.3. Vaccination Guidelines 
4.8. Influenza Vaccine 
4.8.1. Disease Characteristics 
4.8.2. Types of Existing Vaccines 
4.8.3. Vaccination Guidelines 
4.9. Varicella Vaccine 
4.9.1. Disease Characteristics 
4.9.2. Types of Existing Vaccines 
4.9.3. Vaccination Guidelines 
4.10. Human Papillomavirus Vaccine 
4.10.1. Disease Characteristics 
4.10.2. Types of Existing Vaccines 
4.10.3. Vaccination Guidelines 
Module 5. Non-Funded Non-Routine Vaccines 
5.1. Allergies Vaccine 
5.1.1. Disease Characteristics 
5.1.2. Types of Existing Vaccines 
5.1.3. Vaccination Guidelines 
5.2. Hepatitis A Vaccine 
5.2.1. Disease Characteristics 
5.2.2. Types of Existing Vaccines 
5.2.3. Vaccination Guidelines 
5.3. Rabies Vaccine 
5.3.1. Disease Characteristics 
5.3.2. Types of Existing Vaccines 
5.3.3. Vaccination Guidelines 
5.4. Rotavirus Vaccine 
5.4.1. Disease Characteristics 
5.4.2. Types of Existing Vaccines 
5.4.3. Vaccination Guidelines 
5.5. Japanese Encephalitis Vaccine 
5.5.1. Disease Characteristics 
5.5.2. Types of Existing Vaccines 
5.5.3. Vaccination Guidelines 
5.6. Yellow Fever Vaccine 
5.6.1. Disease Characteristics 
5.6.2. Types of Existing Vaccines 
5.6.3. Vaccination Guidelines 
5.7. Typhoid Fever Vaccine 
5.7.1. Disease Characteristics 
5.7.2. Types of Existing Vaccines 
5.7.3. Vaccination Guidelines 
5.8. Cholera Vaccine 
5.8.1. Disease Characteristics 
5.8.2. Types of Existing Vaccines 
5.8.3. Vaccination Guidelines 
5.9. Tuberculosis Vaccine 
5.9.1. Disease Characteristics 
5.9.2. Types of Existing Vaccines 
5.9.3. Vaccination Guidelines 
5.10. Meningococcal B Vaccine 
5.10.1. Disease Characteristics 
5.10.2. Types of Existing Vaccines 
5.10.3. Vaccination Guidelines 
Module 6. Nursing Methodology in Vaccines 
6.1. History of Nursing in Immunization
6.2. The Nursing Care Process 
6.2.1. Stages Within the Nursing Care Process 
6.3. Vaccination Within the EAP 
6.4. Most Commonly Used Nursing Diagnoses in Vaccination 
6.4.1. Most Common NANDA Diagnoses in the Vaccination Process 
6.5. Nursing Interventions in the Vaccination Process 
6.5.1. Most Frequent CINs Used in the Vaccination Process 
6.6. Existing Types of Prevention and Application in the Vaccination Process 
6.6.1. Primary Prevention in the Vaccination Process 
6.6.2. Secondary Prevention in the Vaccination Process 
6.6.3. Tertiary Prevention in the Vaccination Process 
6.6.4. Quaternary Prevention in the Vaccination Process 
6.7. Immunization in Nursing Specialization 
6.8. Nursing News on Immunization 
Module 7. Adult Vaccination 
7.1. Adult Immunization Schedules 
7.1.1. Characteristics of a Vaccination Schedule 
7.1.2. Vaccination Schedules in the Adult Population 
7.2. Vaccines From 19 to 64 Years Old 
7.2.1. Recommended Vaccines in Adult Population Between 19-64 Years Old 
7.3. Vaccination > 64 Years 
7.3.1. Recommended Vaccines in Adults Older Than 64 Years of Age 
7.4. Vaccination of Pregnant Women 
7.4.1. Vaccines Recommended for Pregnant Women 
7.4.2. Characteristics of Vaccination for Pregnant Women 
7.5. Vaccination During Breastfeeding 
7.5.1. Specific Characteristics of Vaccination during Breastfeeding 
7.6. Vaccine Adaptation in Adult Population
7.6.1. Calendar Correction in Adult Population 
7.7. Vaccination of Adults Living with Patients with Risk Pathology
7.8. Prophylactic Post-Exposure Vaccination
7.9. Vaccination in Healthcare Personnel
Module 8. Pediatric Vaccination 
8.1. Global Immunization Vision and Strategy (GIVS) 
8.2. Pediatric Vaccine Schedules 
8.2.1. Characteristics of a Vaccination Schedule 
8.2.2. Vaccination Schedules in the Paediatric Population 
8.3. Vaccination Between 0-12 Months 
8.3.1. Recommended Vaccines in the Paediatric Population Between 0-12 Months 
8.4. Vaccination Between 12 Months and 4 Years Old 
8.4.1. Recommended Vaccines in Paediatric Population Between 12 months and 4 Years Old 
8.5. Vaccination Between 4-14 Years Old 
8.5.1. Recommended Vaccines in the Paediatric Population Between 4-14 Years Old 
8.6. Adolescent Vaccination 
8.6.1. Recommended Vaccines in Adolescent Pediatric Population 
8.7. Vaccination of the Premature Infant 
8.7.1. Characteristics Specific to Vaccination of the Preterm Infant 
8.7.2. Recommended Vaccines in Pre-Term Pediatric Population 
8.8. Non-pharmacological Methods in Pain Control 
8.8.1. Breastfeeding as a Non-Pharmacologic Method for Vaccination Pain 
8.9. Vaccine Adaptation in Children
8.9.1. Calendar Correction in Children 
8.9.2. Calendar Correction in Immigrant Children 
8.10. Myths and False Beliefs in Childhood Immunization
Module 9. Vaccination in Special Situations 
9.1. Accelerated Vaccination 
9.1.1. Situations Requiring Adaptation of Vaccination
9.1.2. Adaptive Learning of Accelerated Vaccination 
9.2. Vaccination in the Pediatric Patient with Primary Immunodeficiencies 
9.2.1. Vaccination Recommended for Pediatric Patients with Primary Immunodeficiencies 
9.2.2. Characteristics of Vaccination of Pediatric Patients with Primary Immunodeficiencies 
9.3. Vaccination in the Pediatric Patient with Anatomic or Functional Asplenia 
9.3.1. Recommended Vaccines in Pediatric Patients with Anatomic or Functional Asplenia 
9.3.2. Characteristics of Vaccination in Pediatric Patients with Anatomical or Functional Asplenia 
9.4. Vaccinations for Pediatric Patients ith HIV 
9.4.1. Vaccination Recommended for Pediatric Patients with HIV 
9.4.2. Characteristics of Vaccination of Pediatric Patients with HIV 
9.5. Vaccinations for Pediatric Patients With Cancer 
9.5.1. Recommended Vaccinations for Pediatric Patients with Cancer 
9.5.2. Characteristics of Vaccinations for Pediatric Patients with Cancer 
9.6. Vaccination in the Pediatric Patient With Solid Organ or Hematopoietic Transplantation 
9.6.1. Recommended Vaccines for Pediatric Patients with Solid Organ or Hematopoietic Transplants
9.6.2. Characteristics of Vaccinations for Pediatric Patients with Solid Organ or Hematopoietic Transplants 
9.7. Vaccinations for Chronic Pediatric Patients
9.7.1. Recommended Vaccinations for Chronic Pediatric Patients 
9.7.2. Characteristics of Vaccinations for Chronic Pediatric Patients 
9.8. Vaccinations for Pediatric Patients with Down Syndrome 
9.8.1. Recommended Vaccinations for Pediatric Patients with Down Syndrome 
9.8.2. Characteristics of Vaccinations for Pediatric Patients with Down Syndrome 
9.9. Immigrant, Refugee or Adopted Population Vaccination
9.10. International Traveler's Vaccination 
9.10.1     Vaccines to Be Administered When Traveling to Tropical Countries 
Module 10. The Future of Vaccines 
10.1. Vaccines in Development 
10.1.1. Different Vaccines Currently in Development 
10.2. Vaccines and the Media 
10.3. Reverse Vaccinology: Genome 
10.3.1. What Is the Genome?
10.3.2. Concept of Reverse Vaccinology 
10.4. Global Vaccination Strategy 
10.5. Anti-Vaccine Movements Situation and Approach 
10.6. Vaccines and COVID-19 
10.6.1. Vaccines and COVID 19
10.7. Vaccine Safety Network 
10.8. Vaccine Web Query 
10.9. Vaccine Website Credibility 
10.9.1. Tips for Checking the Reliability of a Vaccine Website 
10.10. Tips for Finding Reliable Information Online 
10.10.1. Practical Tips for Finding Reliable Online Health Information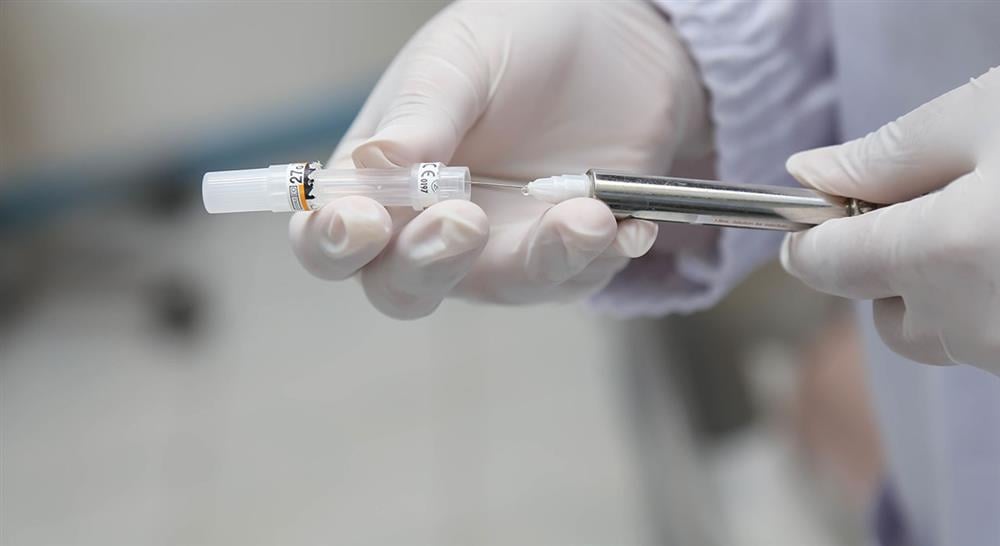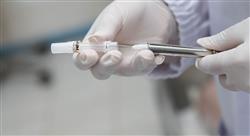 A unique training opportunity to advance your career"