Professional Master's Degree
Sports Nutrition for Nursing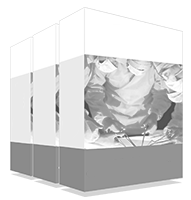 Nursing professionals are familiar with the physiological processes and the body's adaptations to the athlete's nutrition, so their influence on performance is unquestionable. In this sense, it is essential to specialize in nutrition, which has become the essential response of the professional to the healthcare and preventive needs of the population in matters of food and health. This program has been designed to help nurses update their knowledge in this area, so that they can advise and help athletes, both amateur and professional, in nutritional planning and preparation of diets to improve their performance and maintain their health.
Endorsed by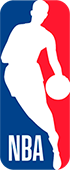 The world's largest faculty of nursing"
People who perform intense Physical Exercise on a regular basis need to eat a balanced diet rich in nutrients, so it is important to have Professionals capable of guiding them in nutritional matters"
Most of the factors that determine health are linked to both diet and the regular practice of physical exercise. In the case of the athlete, a balanced diet has to provide sufficient energy to cover all needs, and should provide all nutrients in adequate amounts, taking into account individual characteristics and needs, and adapting the intake to the type of sport performed and the specific training of each person.

An adequate diet, in terms of quantity and quality, before, during and after physical-sports activity is essential to optimize performance. However, it is necessary to keep in mind that a good diet cannot substitute for improper training or regular physical fitness, since an inadequate diet can impair performance in a well-trained athlete.

The Professional Master's Degree in Sports Nutrition for Nursing aims to be a tool to help nurses in relation to the comprehensive care of the user who practices some kind of physical-sports activity, both for healthy purposes and in competition, and aims to study the relationship and importance of nutrition and physical-sports activity and provide current scientific knowledge that demonstrates the beneficial effects of exercise, as well as the mechanisms by which it enhances health.

As it is an online program, the student is not constrained by fixed schedules or the need to move to another physical location, but rather, they can access the contents at any time of the day, allowing them to balance their professional or personal life with their academic life as they please.
.
Nurses specialized in sports nutrition are an added value in healthcare facilities. Join our community of learners and add a plus to your resume with this high quality program"
This Professional Master's Degree in Sports Nutrition for Nursing contains the most complete and up-to-date scientific program on the market. Its most notable features are:
The graphic, schematic and practical contents of the course are designed to provide all the essential information required for professional practice.
It contains exercises where the self-assessment process can be carried out to improve learning
An algorithm-based interactive learning system, designed for decision making for patients with nutritional challenges.
Theoretical lessons, questions to the expert, debate forums on controversial topics, and individual reflection assignments
Content that is accessible from any device with an Internet connection
This Professional Master's Degree is the best investment you can make in the selection of a refresher program for two reasons: in addition to updating your knowledge in Sports Nutrition for Nursing, you will obtain a degree from TECH Technological University"
It includes, in its teaching staff, professionals belonging to the field of nutrition, who pour into this course the experience of their work, in addition to recognized specialists from reference societies and prestigious universities. 
Its multimedia content, developed with the latest educational technology, will allow the nurse to learn in a situated and contextual way, i.e. a simulated environment that will provide immersive qualification programmed to train in real situations. 
This program is designed around Problem-Based Learning, whereby the professional must try to solve the different professional practice situations that arise throughout the program. To do so, the nurse will be assisted by an innovative interactive video system developed by recognized experts in Sports Nutrition for Nursing with extensive teaching experience. 
This program offers training in simulated environments, which provides an immersive learning experience designed to train for real-life situations"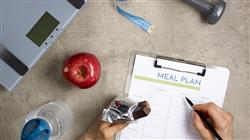 This 100% online Professional Master's Degree will allow you to combine your studies with your professional work while increasing your knowledge in this field"
The structure of the contents has been designed by a team of professionals knowledgeable about the implications of training in daily practice, aware of the current relevance of specialization in sports nutrition, and committed to quality teaching through new educational technologies. 
We have the most complete and up-to-date scientific program on the market and we put it at your disposal to help you advance your career" 
Module 1. New Developments in Food 
1.1.  Molecular Foundations of Nutrition
1.2.  Update on Food Composition
1.3.  Food Composition Tables and Nutritional Databases
1.4.  Phytochemicals and Non-Nutritive Compounds
1.5.  New Food
1.5.1.  Functional Nutrients and Bioactive Compounds
1.5.2.  Probiotics, Prebiotics, and Symbiotics
1.5.3.  Quality and Design
1.6.  Organic food
1.7.  Transgenic Foods
1.8.  Water as a Nutrient
1.9.  Food Safety.
1.9.1.  Physical Hazards
1.9.2.  Chemical Hazards
1.9.3.  Microbiological Hazards
1.10.  New labelling and consumer information
1.11.  Phytotherapy Applied to Nutritional Pathologies
Module 2. Current Trends in Nutrition 
2.1.  Nutrigenetics
2.2.  Nutrigenomics
2.2.1.  Fundamentals
2.2.2.  Methods
2.3.  Immunonutrition
2.3.1.  Nutrition-Immunity Interactions
2.3.2.  Antioxidants and Immune Function
2.4.  Physiological Regulation of Feeding. Appetite and Satiety
2.5.  Psychology and Nutrition 
2.6.  Nutrition and Sleep
2.7.  Update on Nutritional Objectives and Recommended Intakes
2.8.  New Evidence on the Mediterranean Diet
Module 3. Assessment of Nutritional Status and Diet Application in practice 
3.1.  Bioenergy and Nutrition
3.1.1.  Energy Needs
3.1.2.  Energy Expenditure Assessment Methods
3.2.  Assessment of Nutritional Status
3.2.1.  Body Composition Analysis
3.2.2.  Clinical Diagnosis. Symptoms and Signs
3.2.3.  Biochemical, Hematological and Immunological Methods
3.3.  Intake Assessment
3.3.1.  Methods of Analysis of Food and Nutrient Intakes
3.3.2.  Direct and Indirect Methods
3.4.  Update on Nutritional Requirements and Recommended Intakes
3.5.  Nutrition in a Healthy Adult Objectives and Guidelines The Mediterranean diet
3.6.  Nutrition in Menopause
3.7.  Nutrition in the Elderly 
Module 4. Sports Nutrition 
4.1.  Physiology of Exercise
4.2.  Physiological Adaptation to Different Types of Exercise
4.3.  Metabolic Adaptation to Exercise. Regulation and Control
4.4.  Assessing Athletes' Energy Needs and Nutritional Status
4.5.  Assessing Athletes' Physical Ability
4.6.  Nutrition in the Different Phases of Sports Practice
4.6.1.  Pre-competitive
4.6.2.  During
4.6.3.  Post-competition
4.7.  Hydration
4.7.1.  Regulation and Needs
4.7.2.  Types of Beverages
4.8.  Dietary Planning Adapted to Different Sports
4.9.  Ergogenic Aids and Current Anti-Doping Regulations  
4.10.  Nutrition in Sports Injury Recovery
4.11.  Psychological Disorders Related to Practising Sport
4.11.1.  Eating Disorders: Bigorexia, Orthorexia, Anorexia
4.11.2.  Fatigue Caused by Overtraining
4.11.3.  The Triad of the Female Athlete
4.12.  The Role of the Coach in Sports Performance
Module 5. Muscle and Metabolic Physiology Associated with Exercise 
5.1.  Cardiovascular Adaptations Related to Exercise 
5.1.1.  Increase in Systolic Volume 
5.1.2.  Decreased Heart Rate 
5.2.  Ventilatory Adaptations Related to Exercise 
5.2.1.  Changes in Ventilatory Volume 
5.2.2.  Changes  in Oxygen Consumption 
5.3.  Hormonal Adaptations Related to Exercise 
5.3.1.  Cortisol 
5.3.2.  Testosterone 
5.4.  Muscle Structure and Types of Muscle Fibers 
5.4.1.  Muscle Fiber 
5.4.2.  Type I Muscle Fiber 
5.4.3.  Type II Muscle Fibers 
5.5.  The Concept of Lactic Threshold
5.6.  ATP and Phosphagen Metabolism 
5.6.1.  Metabolic pathways for ATP resynthesis during exercise. 
5.6.2.  Phosphagen Metabolism 
5.7.  Carbohydrate Metabolism 
5.7.1.  Carbohydrate Mobilization During Exercise 
5.7.2.  Types of Glycolysis 
5.8.  Lipid Metabolism 
5.8.1.  Lipolysis 
5.8.2.  Fat Oxidation during Exercise 
5.8.3.  Ketone Bodies 
5.9.  Protein Metabolism 
5.9.1.  Ammonium Metabolism 
5.9.2.  Amino Acid Oxidation 
5.10.  Mixed Bioenergetics of Muscle Fibers 
5.10.1.  Energy Sources and their Relation to Exercise 
5.10.2.  Factors that Determine the Use of One Energy Source or Another During Exercise 
Module 6. Vegetarianism and Veganism 
6.1.  Vegetarianism and Veganism in the History of Sport 
6.1.1.  The Beginnings of Veganism in Sport 
6.1.2.  Vegetarian Athletes Today 
6.2.  Different Types of Vegetarian Food
6.2.1.  The Vegan Athlete 
6.2.2.  The Vegetarian Athlete 
6.3.  Common Errors in the Vegan Athlete 
6.3.1.  Energy Balance. 
6.3.2.  Protein Consumption 
6.4.   Vitamin B12 
6.4.1.  B12 Supplementation 
6.4.2.  Bioavailability of Spirulina Algae 
6.5.  Protein Sources in the Vegan/Vegetarian Diet 
6.5.1.  Protein Quality 
6.5.2.  Environmental Sustainability 
6.6.  Other Key Nutrients in Vegans 
6.6.1.  Conversion of ALA to EPA/DHA 
6.6.2.  Fe, Ca, Vit-D and Zn 
6.7.  Biochemical Evaluation/Nutritional Shortcomings 
6.7.1.  Anemia 
6.7.2.  Sarcopenia 
6.8.  Vegan vs. Omnivorous Food 
6.8.1.  Evolutionary Food 
6.8.2.  Current Food 
6.9.  Ergogenic Aids 
6.9.1.  Creatine 
6.9.2.  Vegetable Protein 
6.10.  Factors that Decrease Nutrient Absorption 
6.10.1.  High Fiber Intake 
6.10.2.  Oxalates 
Module 7. Different Stages or Specific Groups 
7.1.  Nutrition in Female Athletes 
7.1.1.  Limiting Factors 
7.1.2.  Requirements 
7.2.  Menstrual Cycle 
7.2.1.  Luteal Phase 
7.2.2.  Follicular Phase 
7.3.  Triad 
7.3.1.  Amenorrhea 
7.3.2.  Osteoporosis 
7.4.  Nutrition in Pregnant Female Athletes 
7.4.1.  Energy Requirements 
7.4.2.  Micronutrients 
7.5.  The Effects of Physical Exercise in Young Athletes 
7.5.1.  Strength Training 
7.5.2.  Endurance Training 
7.6.  Nutritional Education in Young Athletes 
7.6.1.  Sugar 
7.6.2.  Eating Disorders 
7.7.  Nutritional Requirements in Young Athletes 
7.7.1.  Carbohydrates 
7.7.2.  Proteins 
7.8.  Changes Associated with Aging 
7.8.1.  % Body Fat 
7.8.2.  Muscle Mass 
7.9.  Main Problems in the Older Athlete 
7.9.1.  Joints 
7.9.2.  Cardiovascular Health 
7.10.  Interesting Supplements for Older Athletes 
7.10.1.  Whey Protein 
7.10.2.  Creatine 
Module 8. Nutrition for Functional Recovery and Rehabilitation 
8.1.  Integral Nutrition as a Key Element in Injury Prevention and Recovery 
8.2.  Carbohydrates 
8.3.  Proteins 
8.4.  Fats 
8.4.1.  Saturation 
8.4.2.  Unsaturated 
8.4.2.1. Monounsaturated 
8.4.2.2. Polyunsaturated 
8.5.  Vitamins 
8.5.1.  Water soluble 
8.5.2.  Fat soluble 
8.6.  Minerals 
8.6.9.  Macrominerals 
8.6.2.  Microminerals 
8.7.  Fibre 
8.8.  Water 
8.9.  Phytochemicals 
8.9.1.  Phenols 
8.9.2.  Tioles 
8.9.3.  Terpenes 
8.10.  Food Supplements for Prevention and Functional Recovery 
Module 9. Food, Health and Disease Prevention: Current Problems and Recommendations for the General Population 
9.1.  Eating Habits in the Current Population and Health Risks 
9.2.  Mediterranean and Sustainable Diet 
9.2.1.  Recommended Feeding Model 
9.3.  Comparison of Dietary Patterns or "Diets" 
9.4.  Nutrition in Vegetarians 
9.5.  Childhood and Adolescence 
9.5.1.  Nutrition, Growth and Development 
9.6.  Adults 
9.6.1.  Nutrition to Improve Quality of Life 
9.6.2.  Prevention 
9.6.3.  Treatment of Disease 
9.7.  Recommendations in Pregnancy and Lactation 
9.8.  Recommendations in Menopause 
9.9.  Advanced Age 
9.9.1.  Nutrition in Aging 
9.9.2.  Changes in Body Composition 
9.9.3.  Abnormalities 
9.9.4.  Malnutrition 
9.10.  Sports Nutrition 
Module 10. Nutritional status assessment and calculation of personalized nutritional plans, recommendations and follow-up 
10.1.  Medical History and Background 
10.1.1.  Individual Variables Affecting Nutritional Plan Response 
10.2.  Anthropometry and Body Composition 
10.3.  Assessment of Eating Habits 
10.3.1.  Nutritional Evaluation of Food Consumption 
10.4.  Interdisciplinary Team and Therapeutic Circuits 
10.5.  Calculation of Energy Intake 
10.6.  Calculation of Recommended Macro- and Micronutrient Intakes 
10.7.  Recommended Amounts and Frequency of Food Consumption 
10.7.1.  Feeding Models 
10.7.2.  Planning 
10.7.3.  Distribution of Daily Intakes 
10.8.  Diet Planning Models 
10.8.1.  Weekly Menus 
10.8.2.  Daily Intake 
10.8.3.  Methodology for Food Changes 
10.9.  Hospital Nutrition 
10.9.1.  Model Diets 
10.9.2.  Decision Algorithms 
10.10.  Education 
10.10.1.  Psychological Aspects 
10.10.2.  Maintenance of Eating Habits 
10.10.3.  Discharge Recommendations  
A path to achieve training and professional growth that will propel you towards a greater level of competitiveness in the employment market"