Professional Master's Degree
Pediatric Emergency Nursing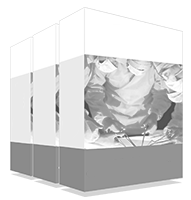 The organization of emergency pediatric patient care services is often different from that of adults, so it is necessary for professionals who work with them to specialize in this area. The role of nursing professionals is key, and keeping them constantly up-to-date is essential in order to maintain the necessary quality and safety level of their services.
completion date
03/26/2024
The world's largest faculty of nursing"
New pediatric emergency scenarios encourage us to propose new refresher programs that meet the real needs of experienced professionals, so that they can implement advances in emergency patient care for children"
This Pediatric Emergency Nursing program includes theoretical knowledge and updates, but also provides instruction in pediatric advanced life support techniques, pediatric airway management, venous access and administration of drugs in appropriate doses, or immobilization of the pediatric polytraumatized patient, among other skills, to ensure immediate and high-quality care in the pediatric age group. 
Furthermore, the fact that pediatric patient are different to adult emergency patients in a number of ways, necessitates education for pediatric emergency services and nursing professionals who work in them, in order to provide individualized and quality health care. 
As such, it is necessary to update nursing professionals so that they have the competencies, skills and attitudes that will enable them to approach and pediatric emergencies in all forms and at all levels of care. 
This Professional Master's Degree in Pediatric Emergency Nursing, offers professionals the opportunity to get up to date in the approach and intervention of the most important pediatric emergencies, establishing key elements for the care of patients in critical condition and the implementation of different emergency care diagnostic and treatment techniques. In addition, it addresses organizational aspects of pediatric emergency services and the provision of personnel and material, with emphasis on their differential characteristics.
This Professional Master's Degree in Pediatric Emergency Nursing includes real clinical cases and exercises to bring the development of the program to daily practice"
This Professional Master's Degree in Pediatric Emergency Nursing contains the most complete and up-to-date scientific program on the market. The most important features include:
Clinical cases presented by experts in the different specialties
Its graphic, schematic and eminently practical content is designed to provide scientific and healthcare information in the medical disciplines that are essential for professional practice
New diagnostic-therapeutic developments on the nursing professional's actions in the most frequent pediatric emergencies, both cardiorespiratory and infectious, digestive, neurological, etc., with specific sections in each module on nursing techniques and procedures according to age: airway aspiration, gastric lavage in poisoning, catheterization, immobilization of the polytraumatized patient, among others
Includes pediatric nursing triage, and pediatric advanced life support techniques, based on the latest ILCOR 2015 recommendations
Workshops on invasive techniques for the critically ill patient that are essential to work with in the emergency department: how to perform an intraosseous puncture, which drugs and doses to prepare in the rapid intubation sequence, how to manage a difficult airway, etc. 
An algorithm-based interactive learning system for decision-making in the clinical situations presented throughout the course
Clinical practice guidelines for each emergency. These guides follow the scientific and pedagogical criteria of the scientific societies of reference in emergency medicine
All of this will be complemented by theoretical lessons, questions to the expert, debate forums on controversial topics, and individual reflection assignments.
Content available from any device with Internet connection
This Professional Master's Degree is the best investment you can make when selecting a refresher program, for two reasons: in addition to updating your knowledge in Pediatric Emergency Nursing, you will obtain a qualification issued by TECH Technological University"
This professionalizing program is designed to update nursing professionals who develop their functions in the field of pediatric patient emergency care, and who require a high level of qualification. The contents are based on the latest scientific evidence, and oriented in an educational way to integrate theoretical knowledge into nursing practice, and the theoretical-practical elements will facilitate knowledge updates and decision-making in patient management.
Thanks to the multimedia content, developed with the latest educational technology, nursing professionals will benefit from situated and contextual learning, i.e., a simulated environment that will provide immersive learning programmed to train in real situations.
This program is designed around Problem-Based Learning, whereby the professional must try to solve the different professional practice situations that arise throughout the program. For this reason, students will be assisted by an innovative, interactive video system created by renowned and experienced experts in pediatric emergencies with extensive teaching experience.
Expand your knowledge through this Professional Master's Degree in Pediatric Emergency Nursing, in a practical way and adapted to your needs"
This Professional Master's Degree gives you the opportunity to practice in simulated environments, which provide immersive learning programmed to train in real situations"
The syllabus has been designed by a team of professionals aware of the importance of nursing updates on the management of pediatric patients with urgent pathology, and committed to quality teaching through new educational technologies.
This Professional Master's Degree in Pediatric Emergency Nursing contains the most complete and up-to-date scientific program on the market"
Module 1. Health Care Organization for Common Pediatric Emergencies 
1.1. Equipment in the Pediatric Emergency Department (PED)
1.1.1. Differential Characteristics of PEDs
1.1.2. Infrastructure, Staffing
1.1.3. Material
1.2. Triage in Pediatrics
1.2.1. Definition
1.2.2. Classification Systems
1.3. Transport of Critical Pediatric Patient. In-hospital Transfer, Out-of-Hospital Transfer and ISOBAR
1.4. Neonatal and Pediatric Transportation
Module 2. Common Advanced Pediatric and Neonatal Cardiovascular Support 
2.1. Apparently Lethal Syndromes 
2.1.1. Sudden Infant Death  
2.1.2. Treatment  
2.1.3. Home Monitoring  
2.2. Recognition and Management of Critically Ill Children 
2.2.1. Epidemiology, Etiology and Prevention of CRP in Childhood  
2.2.2. Pediatric Assessment Triangle (PAT) and its Utility  
2.2.3. Pediatric ABCDE Assessment  
2.3. Basic Pediatric Cardiopulmonary Resuscitation  
2.4. Advanced Pediatric Cardiopulmonary Resuscitation. Advanced Airway Management
2.5. Basic Concepts of Mechanical Ventilation  
2.6. Infusion Routes and Drugs
2.7. Pediatric AVS Algorithms and Treatment of Arrhythmias  
2.8. Neonatal Resuscitation
2.9. Stabilization, Post-Resuscitation and Neonatal Transportation 
Module 3. Invasive Techniques in the Common Critically Ill Pediatric Patient 
3.1. Peripheral and Central Vein Access 
3.1.1. Peripheral Route  
3.1.2. Central Route  
3.2. Intraosseous Puncture  
3.3. Capnography. Pulse Oximetry  
3.4. Oxygen Therapy  
3.5. Analgesia and Sedation 
3.5.1. Approaching Pain  
3.5.2. Procedure  
3.5.3. Reference Drugs in Analgesia and Sedation     
3.6. Rapid Intubation Sequence  
Module 4. Cardiologic Emergencies  
4.1. Arrhythmias and Syncope  
4.1.1. Bradyarrhythmias. Diagnosis and Treatment  
4.1.2. Tachyarrhythmias. Diagnosis and Treatment  
4.2. Congenital Heart Disease  
4.2.1. Cyanotic Congenital Heart Disease 
4.2.2. Non-Cyanotic Congenital Heart Disease  
4.2.3. Diagnostic Approach  
4.2.4. Treatment  
4.3. Hypertensive Crisis  
4.3.1. Diagnostic Guidance for Hypertension in Children and Adolescents  
4.3.2. Therapeutic Guidance for Hypertension in Children and Adolescents  
4.4. Heart Failure  
4.4.1. Etiology  
4.4.2. Diagnosis  
4.4.3. Treatment. Mechanical Ventricular Assistance Techniques Extracorporeal Membrane Oxygenation (ECMO)
4.5. Quick Reading of an ECG  
4.6. Management of Tachyarrhythmias and Bradyarrhythmias: Electrical Cardioversion and Transcutaneous Pacing
4.7. Management of Defibrillable Arrhythmias: Defibrillation 
Module 5. Respiratory Emergencies
5.1. Respiratory Pathology in Recent Newborns
5.1.1. Incomplete Pulmonary Fluid Reabsorption Syndrome  
5.1.2. Meconium Aspiration Syndrome  
5.1.3. Hyaline Membrane Disease  
5.1.4. Pneumothorax  
5.1.5. Pneumonia  
5.1.6. Apnea in Newborns  
5.2. Airway Diseases 
5.2.1. Acute Pharyngotonsillitis  
5.2.2. Laryngitis or Croup  
5.2.3. Spasmodic Croup  
5.2.4. Otitis  
5.2.5. Sinusitis  
5.3. Community-Acquired Pneumonia (CAP)   
5.3.1. Diagnosis  
5.3.2. Hospital Admission Criteria  
5.3.3. Latest Advances in Treatment  
5.4. Managing a Child with a Persistent Cough. Chronic Cough   
5.4.1. Etiology  
5.4.1.1. Persistent Bacterial Bronchitis  
5.4.1.2. Asthma  
5.4.1.3. Gastroesophageal Reflux, etc.
5.4.2. Treatment  
5.5. Caring for Asthmatic Children  
5.5.1. Clinical Diagnosis. Diagnosis Functions
5.5.2. Pharmacological Treatment. Non-Pharmacological Treatment  
5.5.3. Health Education 
5.6. Inhalation Techniques. Oxygen Therapy  
5.7. Thoracentesis and Chest Tube Placement  
5.8. Forced Spirometry. Bronchodynamic Tests. FEM    
Module 6. Pediatric Trauma and Osteoarticular Injuries
6.1. Initial Pediatric Trauma Care    
6.1.1. Types and Patterns of Injury in Pediatrics  
6.1.2. Primary and Secondary Assessment  
6.1.3. Spinal Cord Injuries  
6.2. Head Trauma in Children  
6.3. Lower Extremity Trauma  
6.4. Upper Limb Trauma  
6.5. Thoracic Trauma. Rib Fractures and Contusions  
6.6. Limping  
6.6.1. Types of Lameness  
6.6.2. Treatment  
6.6.3. Referral Criteria  
6.7. Classification of Pediatric Fractures  
6.8. Mobilization and Immobilization Workshop  
6.9. Active Mobilization Stimulation  
6.10. Hyperpronation  
6.11. Supination-Flexion  
6.12. Radial Head Subluxation 
Module 7. Unintentional Injuries. Child Accidents 
7.1. Injuries.  
7.2. Burns  
7.3. Drowning  
7.4. Stings and Bites  
7.5. Drug and Non-Drug Intoxications  
7.6. Anaphylaxis  
7.6.1. Classification of Severity  
7.6.2. Diagnostic Procedures  
7.6.3. Treatment and Discharge Recommendations  
7.7. Extraction of Foreign Body from the Ear  
7.8. Extraction of Foreign Bodies from the Nose  
7.9. Freeing of Trapped Penis or Scrotum  
7.10. Incarcerated Inguinal Hernia Reduction  
7.11. Reduction of Paraphimosis    
Module 8. Neurological Emergencies
8.1. Acute Ataxia  
8.2. Alterations of Consciousness  
8.3. Acute Headache  
8.3.1. Migraine  
8.3.2. Tension Headache  
8.3.3. Periodic Syndromes of Childhood  
8.4. Epilepsies and Non-Epileptic Seizure Disorders in Childhood    
8.4.1. Epileptic Syndromes in Childhood and Adolescence  
8.4.2. General Treatment of Epilepsies  
8.5. Bacterial and Viral Meningitis
8.6. Febrile Seizures  
8.7. Puncture of the Ventriculoperitoneal Shunt Reservoir  
8.8. Lumbar Puncture  
Module 9. Digestive Emergencies
9.1. The Infant with Food Refusal  
9.2. Acute Abdominal Pain  
9.3. Gastrointestinal Disorders  
9.4. Acute Dehydration  
9.4.1. Isonatremic Dehydration  
9.4.2. Hyponatremic Dehydration  
9.4.3. Hypernatremic Dehydration 
9.5. Acid-base Balance Disorders 
9.5.1. Metabolic Acidosis. Respiratory Acidosis  
9.5.2. Metabolic Alkalosis. Respiratory Alkalosis  
9.6. Celiac Disease   
9.6.1. Diagnostic Algorithm  
9.6.2. Treatment  
9.7. Gastroesophageal Reflux (GER)  
9.8. Constipation  
9.9. Hepatitis  
9.9.1. HAV, HBV, HCV, HDV, HEV  
9.9.2. Autoimmune hepatitis  
9.10. Gastrointestinal Bleeding  
9.11. Jaundice  
9.12. Techniques and Procedures. Inguinal Hernia Reduction
Module 10. Nursing Care in Endocrinometabolic Emergencies
10.1. Emergencies in the Diabetic Patient
10.2. Hydroelectrolytic Alterations
10.3. Adrenal Insufficiency
Module 11. Nursing Care in Infectious Emergencies
11.1. Exanthematous Diseases  
11.2. Whooping Cough and Pertussis Syndrome  
11.2.1. Medical treatment  
11.2.2. Control Measures  
11.3. Febrile Syndrome without Focus  
11.4. Sepsis. Septic Shock  
11.5. Osteoarticular Infections  
11.6. Fever and Neutropenia  
Module 12. Ophthalmologic and Otorhinolaryngologic Emergencies  
12.1. Conjunctivitis and Blepharitis. Pink Eye
12.1.1. Most Frequent Infectious Pathology  
12.1.2. Non-Infectious Pathology  
12.2. Eyelids and Lacrimal System  
12.2.1. Palpebral Alterations and Malformations  
12.2.2. Inflammatory Pathology 
12.2.3. Cysts and Tumors  
12.2.4. Lacrimal Pathology in Children  
12.2.5. Palpebral Traumatology in Infancy  
12.3. Acute Pharyngotonsillitis. Acute Otitis Media. Sinusitis  
12.4. Extraction of Foreign Bodies from the Eye  
12.5. Ophthalmologic Examination with Fluorescein  
12.6. Eversion of the Upper Eyelid    
Module 13. Pediatric Skin Emergencies 
13.1. Bacterial Infections in Pediatrics   
13.1.1. Impetigo Contagiosa  
13.1.2. Folliculitis, Furunculosis and Carbuncles  
13.1.3. Perianal Streptococcal Dermatitis  
13.2. Viral Infections in Pediatrics    
13.2.1. Human Papillomavirus  
13.2.2. Contagious Molusco  
13.2.3. Simple Herpes  
13.2.4. Shingles 
13.3. Mycotic Infections in Pediatric Dermatology   
13.3.1. Tinea  
13.3.2. Candidiasis  
13.3.3. Pityriasis Versicolor  
13.4. Infestations in Pediatric Dermatology   
13.4.1. Pediculosis  
13.4.2. Scabies  
13.5. Eczema. Atopic Dermatitis  
Module 14. Nephrourological Emergencies 
14.1. Urinary Infections   
14.1.1. Diagnostic Criteria  
14.1.2. Referral Indications  
14.2. Hematuria  
14.3. Renal Lithiasis and Renal Colic  
14.4. Acute Scrotum  
14.4.1. Frequency in the Pediatric Age Group  
14.5. Suprapubic Puncture  
14.6. Bladder Catheterisation  
14.7. Reduction of Paraphimosis  
Module 15. Special Situations in Pediatric Emergencies 
15.1. Children with Special Needs   
15.1.1. Tracheostomy and Home Mechanical Ventilation  
15.1.2. Gastrostomies and Feeding Tubes  
15.1.3. Peritoneal Ventriculo-Peritoneal Shunt Valves  
15.1.4. Central Catheters and Prosthetic Vascular Accesses  
15.2. Medication in Pediatrics  
15.3. Psychiatry in the Emergency Department 
15.3.1. Assessment and Initial Treatment  
15.3.2. Psychomotor Agitation and Violence  
15.3.3. Suicidal Behavior  
15.3.4. Psychotic Disorders  
15.4. Child Abuse   
15.4.1. Attitude in the Emergency Room  
15.4.2. Assistance in the Case of Abuse  
15.5. Techniques and Procedures. Mechanical Restraint of the Agitated or Aggressive Child
Module 16. Update on Coronavirus Infections
16.1. Discovery and Evolution of Coronaviruses 
16.1.1. Discovery of Coronaviruses  
16.1.2. Global Trends in Coronavirus Infections 
16.2. Main Microbiological Characteristics and Members of the Coronavirus Family 
16.2.1. General Microbiological Characteristics of Coronaviruses  
16.2.2. Viral Genome  
16.2.3. Principal Virulence Factors 
16.3. Epidemiological Changes in Coronavirus Infections from its Discovery to the Present 
16.3.1. Morbidity and Mortality of Coronavirus Infections from their Emergence to the Present 
16.4. The Immune System and Coronavirus Infections 
16.4.1. Immunological Mechanisms Involved in the Immune Response to Coronaviruses  
16.4.2. Cytokine Storm in Coronavirus Infections and Immunopathology  
16.4.3. Modulation of the Immune System in Coronavirus Infections 
16.5. Pathogenesis and Pathophysiology of Coronavirus Infections 
16.5.1. Pathophysiological and Pathogenic Alterations in Coronavirus Infections  
16.5.2. Clinical Implications of the Main Pathophysiological Alterations 
16.6. Risk Groups and Transmission Mechanisms of Coronaviruses 
16.6.1. Main Sociodemographic and Epidemiological Characteristics of Risk Groups Affected by Coronavirus  
16.6.2. Coronavirus Mechanisms of Transmission 
16.7. Natural History of Coronavirus Infections  
16.7.1. Stages of Coronavirus Infection 
16.8. Latest Information on Microbiological Diagnosis of Coronavirus Infections  
16.8.1. Sample Collection and Shipment  
16.8.2. PCR and Sequencing  
16.8.3. Serology Testing  
16.8.4. Virus Isolation 
16.9. Current Biosafety Measures in Microbiology Laboratories for Coronavirus Sample Handling  
16.9.1. Biosafety Measures for Coronavirus Sample Handling  
16.10. Up-to-Date Management of Coronavirus Infections 
16.10.1. Prevention Measures  
16.10.2. Symptomatic Treatment  
16.10.3. Antiviral and Antimicrobial Treatment in Coronavirus Infections  
16.10.4. Treatment of Severe Clinical Forms  
16.11. Future Challenges in the Prevention, Diagnosis, and Treatment of Coronavirus  
16.11.1. Global Challenges for the Development of Prevention, Diagnostic, and Treatment Strategies for Coronavirus Infections 
A unique, key, and decisive experience to boost your professional development"