Professional Master's Degree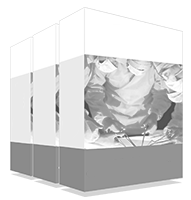 The Spanish Society of Gynecology and Obstetrics (SEGO) considers that the birth of a healthy child is not, although it may seem so, a casual event. It is the result of a great deal of care and attention given with generosity and professionalism by different professional categories. It also considers that childbirth care should be based on the principles of humanization, fetal control and pain relief. For this reason, it is widely believed that the protocols for assistance during dilation and delivery must prioritize the safety and health of both the mother and the newborn. The primary objective is to ensure the well-being of both the mother and the newborn child during the whole birth process.
completion date
03/19/2024
The world's largest faculty of nursing"
Improve your knowledge in obstetrics through this program, where you will find the best didactic material with real clinical cases. Learn here about the latest advances in the specialty to be able to perform a quality practice" 
The midwife works in the care and attention of pregnant women ensuring their hygiene, comfort, psychological support and nutritional care, as well as her own safety, development and overall health: the basic principles to ensure effective care. As a result of the evolution of childbirth, different health professionals who work with pregnant women must provide adequate and effective care, and also reduce unnecessary interventions to a minimum in order to ensure the privacy of pregnant women, and provide care for the newborn, such as cleaning, placing identification bracelets, etc., while maintaining close contact with the mother and favoring the maternal bond.
Midwives play an essential part in the evolution of pregnant women, the postpartum mother and her newborn. They are professionals who are directly dedicated to the care of women, as joint knowledge allows for better care and recommendations for natural childbirth.
This line of thought and action coincides with a strong change that has to take place in the relationship between health teams and the woman user, to move from a technical relationship to one in which the bioethical principle of autonomy and attention to the integrity of the person involved is prioritised. The aim is to comprehensively address the process that women face during childbirth and thus improve health outcomes for them and their babies.
The general aim of this educational program is to update the knowledge and skills of midwives so they can address the health needs of women and their future children with scientific rigor and maximum level of professionalism. This program was created in response to multiple needs in the hospital environment for all professionals, both for those recently incorporated and those who have been providing their professional services for some time and who require constant up-to-date program in this very specific area of practice.
Update your knowledge through the Professional Master's Degree in Obstetrics"
This Professional Master's Degree in Obstetrics for Midwives contains the most complete and up-to-date scientific program on the market. The most important features include:
More than 75 clinical cases presented by experts in Obstetrics and Gynecology
Graphic, schematic, and practical contents created in order to provide scientific and practical information on those disciplines that are essential for professional practice
The latest information on care and intervention in Obstetrics for Midwives
Contains practical exercises where the self-evaluation process can be carried out to improve learning
Algorithm-based interactive learning system for decision-making in the situations that are presented to the student
Special emphasis on evidence-based nursing and research methodologies in obstetrics
All of this will be complemented by theoretical lessons, questions to the expert, debate forums on controversial topics, and individual reflection assignments
Access to contents from any fixed or portable device with an internet connection
This Professional Master's Degree is the best investment you can make when selecting a refresher program, for two reasons: in addition to updating your knowledge in Obstetrics for Midwives, you will obtain a qualification from TECH Technological University"
The teaching staff includes professionals from the field of Obstetrics and Gynecology, who bring their experience to this training program, as well as renowned specialists from leading scientific societies.
The multimedia content developed with the latest educational technology will provide the professional with situated and contextual learning, i.e., a simulated environment that will provide an immersive training program to train in real situations.
This program is designed around Problem Based Learning, whereby the student must try to solve the different professional practice situations that arise during the course. For this reason, you will be assisted by an innovative, interactive video system created by renowned and experienced experts in the field of Obstetrics and Gynecology with extensive teaching experience.
Increase your decision-making confidence by updating your knowledge through this master's degree"
Take the opportunity to learn about the latest advances in Obstetrics for Midwives and improve your patient care"
The syllabus has been designed by a team of professionals from the best hospitals and universities, who are well aware of the relevance of specialized education in the prevention, care and monitoring of obstetric health in our patients, and are committed to quality teaching through new educational technologies.
This Professional Master's Degree contains the most complete and up-to-date scientific program on the market"
Module 1. Midwifery Care in the Preconception Consultation
1.1. Need for a Preconception Consultation
1.2. Content of a Midwife Consultation
1.2.1. Medical History
1.2.2. Physical Examination
1.2.3. Complementary Tests
1.3. Education and Promotion of Health on the Part of the Midwife
1.4. Pharmacological Supplements and Midwife Recommendations
Module 2. Advanced Techniques for Midwives During Pregnancy
2.1. Duration of pregnancy. Nomenclature
2.2. Anatomo-Physiological Modifications
2.2.1. Cardiovascular and Cardiac Changes
 2.2.1.1. Cardiac Changes
 2.2.1.2. Hematological Changes
 2.2.1.3. Vascular Changes
2.2.2. Respiratory Changes
 2.2.2.1. Anatomical Changes
 2.2.2.2. Functional Changes 
2.2.3. Renal and Urinary Changes
 2.2.3.1. Anatomical Modifications
 2.2.3.2. Functional Modifications 
2.2.4. Metabolic Changes
 2.2.4.1. Weight Gain
 2.2.4.2. Basal Metabolism
 2.2.4.3. Carbohydrate Metabolism
 2.2.4.4. Lipid Metabolism
 2.2.4.5. Protein Metabolism
 2.2.4.6. Acid-base Equilibrium
 2.2.4.7. Water Metabolism 
 2.2.4.8. Minerals and Vitamins
2.2.5. Genital and Mammary Changes
 2.2.5.1. External Genitalia
 2.2.5.2. Internal Genitals
 2.2.5.3. Breast Changes
2.2.6. Endocrine Changes
 2.2.6.1. Constitution of the Fetoplacental Unit
 2.2.6.2. Pituitary
 2.2.6.3. Thyroid 
 2.2.6.4. Parathyroid
 2.2.6.5. Pancreas 
 2.2.6.6. Adrenal Gland
2.2.7. Skin and Eye Changes
 2.2.7.1. Vascular Changes
 2.2.7.2. Pigmentation Changes
 2.2.7.3. Tegumentary System
 2.2.7.4. Eye Changes 
2.2.8. Gastrointestinal Changes 
 2.2.8.1. Mouth
 2.2.8.2. Esophagus and Stomach
 2.2.8.3. Intestine
 2.2.8.4. Liver 
 2.2.8.5. Gallbladder
2.2.9. Musculoskeletal Changes
 2.2.9.1. Change of the Center of Gravity
 2.2.9.2. Pelvis
 2.2.9.3. Musculoskeletal Alterations
2.3. Diagnosis of Pregnancy for Midwives
2.3.1. Diagnosis of Pregnancy
2.3.2. Biochemical Tests
 2.3.2.1. Biological Tests
 2.3.2.2. Immunological Tests
2.3.3. Ultrasound
2.3.4. Signs and Symptoms
 2.3.4.1. Signs 
 2.3.4.2. Symptoms
2.4. Prenatal Care Midwife's Program of Gestational Control
2.4.1. Prenatal Care
2.4.2. Pregnancy Control Program
 2.4.2.1. First Pregnancy Check-up Visit (< 10 weeks)
 2.4.2.2. Successive Prenatal Visits
2.4.3. Perinatal Risk Assessment
2.4.4. Prenatal Control Protocols
 2.4.4.1. Definition
 2.4.4.2. Objectives 
 2.4.4.3. Personnel Involved
 2.4.4.4. Process
2.5. Prenatal Diagnosis
2.5.1. Non-Invasive Techniques
2.5.2. Invasive Techniques
2.5.3. Couple Counselling in Prenatal Diagnosis
 2.5.3.1. Definition
 2.5.3.2. General Objectives
 2.5.3.3. Specific Objectives
 2.5.3.4. Targeted Population
 2.5.3.5. Description of the Process
2.6. Midwife's Health Education for the Pregnant Woman
2.6.1. Health Education for the Pregnant Woman
2.6.2. Healthy Habits
 2.6.2.1. Food
 2.6.2.2. Consumption of Harmful Substances
 2.6.2.3. Work
 2.6.2.4. Sports
 2.6.2.5. Travel 
 2.6.2.6. Hygiene, Clothing, and Footwear
 2.6.2.7. Violence in Pregnancy 
2.6.3. Sexuality
2.6.4. Common Discomforts During Pregnancy
 2.6.4.1. Cardiovascular
 2.6.4.2. Dermatological
 2.6.4.3. Digestive
 2.6.4.4. Locomotor
 2.6.4.5. Respiratory
 2.6.4.6. Genitourinary
2.6.5. Warning Signs
2.6.6. Promotion of Breastfeeding
2.6.7. Birth Plan
2.7. Nutrition of the Pregnant Woman
2.7.1. Evaluation of the Diet
 2.7.1.1. Energy Requirements
 2.7.1.2. Food Selection
 2.7.1.3. Supplements During Pregnancy
 2.7.1.4. Weight Gain
2.7.2. Special Situations
 2.7.2.1. Medical Treatment
 2.7.2.2. Vegetarians
2.7.3. Dietary Counseling During Pregnancy
2.8. Pharmaceuticals in Pregnancy
2.8.1. Pharmaceuticals in Pregnancy
2.8.2. Pharmacology in Pregnancy
2.8.3. Mechanisms of Action in the Mother and Fetus
 2.8.3.1. Mother
 2.8.3.2. Placenta
 2.8.3.3. Fetus
2.8.4. Use and Management of Pharmaceuticals in Pregnancy
2.8.5. Indications, Pharmaceutical Interaction, and Dosage
 2.8.5.1. Anti-inflammatory, Analgesic, and Antipyretic Medications
 2.8.5.2. Gastroesophageal Reflux Prophylactics and Antiulcer Medications
 2.8.5.3. Anticoagulants
 2.8.5.4. Laxatives
 2.8.5.5. E. Vitamins
 2.8.5.6. Antianemic Medications
 2.8.5.7. Antiarrhythmics
 2.8.5.8. Antihypertensives
 2.8.5.9. Hormones
 2.8.5.10.  Oral Contraceptives
 2.8.5.11. Oral Antidiabetics
 2.8.5.12. Corticoids
 2.8.5.13. Dermatological Treatments
 2.8.5.14. N. Antiviral Treatments 
 2.8.5.15. Trichomonicides
 2.8.5.16. Antibiotics
 2.8.5.17. Antiasthmatics
 2.8.5.18. Antitussives 
 2.8.5.19. Rhinologicals
 2.8.5.20. Antihistamines
 2.8.5.21. Antiepileptics 
 2.8.5.22. Antidepressants 
 2.8.5.23. Antipsychotics 
2.8.6. Annex FDA Classification of the Different Groups of Medications
2.9. Psychosocial Aspects of Pregnancy
2.9.1. Psychosocial Aspects of Pregnancy
2.9.2. Cultural and Religious influences
2.9.3. The Meaning and Impact of Pregnancy on the Couple and on the Family and Social Surroundings
2.9.4. Psychological Changes in Pregnancy
 2.9.4.1. First Trimester
 2.9.4.2. Second Trimester
 2.9.4.3. Third Trimester 
2.9.5. Bonding
Module 3. Maternity Education Program for Midwives
3.1. History
3.2. Objectives
3.2.1. General Objective
3.2.2. Specific Objectives
3.3. Theoretical and Practical Content
3.3.1. Course Content
3.3.2. Methodology
3.4. Physical Exercises, Pelvic Floor Exercises, and Body Statics
3.5. Breathing Techniques for Midwives
3.5.1. Breathing Classification
3.5.2. Current Trends
3.6. Relaxation Techniques Applied by the Midwife
3.6.1. Theoretical Basis of Childbirth Education
3.6.2. Different Schools
3.7. Use of the Birthing Ball or Spherodynamics
3.8. The Midwife and Aquatic Maternal Education
3.9. Pilates Method for Pregnant Women
Module 4. The Midwife in Labor and Delivery 
4.1. Physiology of Uterine Contraction Uterine Activity
4.1.1. Basic Physiological Aspects of Uterine Contraction
4.1.2. Basic Biochemistry of Uterine Contraction
4.1.3. Uterine Activity Brief Historical Review
4.1.4. Components of Uterine Activity
4.1.5. Abdominal Muscles
4.1.6. Causes of Onset of Labor
4.2. Factors Involved in Labor
4.2.1. The Fetus Fetal Head
4.2.2. Fetal Statics
4.2.3. Leopold's Maneuvers
4.2.4. Obstetric Nomenclature Determined by Fetal Statics
4.2.5. Diagnosis by Vaginal Examination
4.2.6. Birth Canal
4.2.7. Pelvic Axis
4.2.8. Hodge Planes
4.2.9. Soft Birth Canal
4.2.10. Motor of Labor
4.3. Midwife's Assessment of Fetal Well-Being
4.3.1. Evaluation of Fetal Activity
4.3.2. Non-stress Test (NST)
4.3.3. Stress Test or Contraction Tolerance Test
4.3.4. Biophysical Profile
4.3.5. Amnioscopy
4.3.6. Ultrasound Doppler Study
4.3.7. Bioelectronic Monitoring in Labor
4.3.8. Fetal Heart Rate Monitoring
4.3.9. Fetal Heart Rate Parameters
4.3.10. Biochemical Monitoring
4.4. Onset of Labor and Periods of Labor 
4.4.1. Onset of Labor Prodromes of Labor 
4.4.2. Dilatation Period
4.4.3. Birthing Period
4.4.4. Delivery Period
4.5. Delivery Mechanism in Vertex Presentation
4.5.1. Accommodation and Wedging in the Upper Strait
4.5.2. Descent and Intrapelvic Rotation
4.5.3. Flexion
4.5.4. Detachment
4.5.5. E. External Rotation and Delivery of the Shoulders
4.6. Pharmacology in Birth for Midwives
4.6.1. Pharmacokinetic Principles
4.6.2. Mechanisms of Action between Mother and Fetus
4.6.3. Use and Management of Pharmaceuticals in Childbirth
Module 5.  Midwife's Assistance and Care of the Woman in Childbirth  
5.1. Assessment and Care of the Woman on the Part of the Midwife
5.1.1. Diagnosis of Labor
5.1.2. The Partogram
5.1.3. Assistance and Care of the Woman During Dilatation
5.1.4. Assessment of the Evolution of Labor
5.1.5. Assistance and Care of the Woman During Expulsion
5.1.6. Episotomy and Episiorrhaphy
5.1.7. Assistance and Care of the Woman during Childbirth
5.1.8. Collection and Donation of Umbilical Cord Blood
5.1.9. Protocol for Delivery Assistance
5.2. Pain Relief in Labor Physiology of Pain in Childbirth Pain Perception
5.2.1. Physiology of Pain in Childbirth
5.2.2. Characteristics of Pain During Labor
5.2.3. Gate Theory
5.2.4. Perception of Pain in Childbirth
5.2.5. Non-pharmacological Techniques for Pain Relief in Labor
5.3. Midwifery Care in Normal Childbirth Birth Plan
5.3.1. Birth Plan
5.3.2. Biomechanics of Childbirth
5.3.3. Positions that Favor the Evolution of Labor
5.3.4. Protocol for Normal Delivery Care
5.4. Analgesia and Obstetric Anesthesia for Midwives 
5.4.1. Nitrous Oxide 
5.4.2. Morphine
5.4.3. Local Anesthetics
5.4.4. Pudendal Anesthesia
5.4.5. Peridural Analgesia
5.4.6. General Anesthesia
5.4.7. Comparative Analysis of Anesthesia Techniques in Cesarean Section
5.5. Assistance of the Woman in Directed Childbirth
5.5.1. Indications for Induction
5.5.2. Elective Induction
5.5.3. Contraindications for Induction
5.5.4. Risks for Induction
5.5.5. Recommendations on Induction Information. Decision Making
5.5.6. Induction Methods
5.5.7. Labor Stimulation 
5.5.8. Assistance and Care of the Woman
5.5.9. Information
5.5.10. Techniques and Movement Restriction
5.5.11. Monitoring of Analgesia
5.5.12. Hydration and Ingestion
5.5.13. Expulsion Positions
5.6. Psychological Aspects of the Mother During Childbirth
5.6.1. Family Relationship Family and Professional Support During Childbirth
5.6.2. Psychological Factors During Labor
5.6.3. Psychological Factors During Expulsion
5.6.4. Mother-Child Interactions
5.6.5. Data on Early Skin-to-skin Contact
5.7. Different Alternatives in Obstetric Care
5.7.1. Hospital Birth
5.7.2. Birthing Centers 
5.7.3. Home Birth 
5.7.4. Maternal and Perinatal Risk Assessment
Module 6. Postpartum Care for Midwives
6.1. Assistance of the Midwife and Care of the Woman During Post-Partum Period
6.1.1. Puerperium, Adaptations and Modifications
6.1.2. Postpartum Care and Assistance
6.1.3. General Examination
6.1.4. Identification of Problems and Their Prevention
6.1.5. Discharge Counselling
6.2. Psychosocial Aspects in the Puerperium
6.2.1. Psychosocial Adaptation of the Puerpera
6.2.2. Psychological Changes
6.2.3. Assessment of the Emotional State: Detection of Postpartum Depression
6.2.4. Mother/Partner/Newborn Relationship Bonds
6.2.5. Family Adaptation
6.3. Pharmaceuticals in Puerperium
6.3.1. Pharmaceuticals in Puerperium
6.3.2. Use and Management of Pharmaceuticals in Postpartum Indications, Pharmaceutical Interaction and Dosage
6.4. Home Care by the Midwife During the Puerperium 
6.4.1. Characteristics of Home Care of the Mother and the Newborn During the Postpartum Period
6.4.2. Home Care of the Mother and the Newborn during the Postpartum Period 
6.5. Midwife Care in Postpartum Period
6.5.1. Postpartum Program
6.5.2. Counseling and Health Education for the Mother-Child Pair
6.5.3. Maternal Recovery Postpartum Groups
6.5.4. Physical Exercises During Postpartum
6.5.5. Pelvic Floor Recovery
Module 7. Breastfeeding Training
7.1. Physiology
7.1.1. Milk Secretion
7.1.2. Physiology of Milk Secretion
7.1.3. Inhibition of Milk Secretion  
7.2. Breastfeeding for Midwives
7.2.1. Definition of Breastfeeding
7.2.2. Breastfeeding Practices
7.2.3. Breastfeeding Positions
7.2.4. Manual Expression of Breast Milk
7.2.5. Baby-friendly Hospital Initiative  
7.2.6. Advantages of Breastfeeding
7.2.7. Breastfeeding Problems Special Situations Breastfeeding in Neonates with Health Problems
7.2.8. Breastfeeding Support Groups (GALM)
7.3. Pharmaceuticals in Lactation
7.3.1. Mechanisms of Action in the Mother and Fetus
7.3.2. Use and Management of Pharmaceuticals in Lactation. Indications, Pharmaceutical Interaction and Dosage 
Module 8. Caring for a Newborn for Midwives
8.1. Adaptation to Extrauterine Life  
8.1.1. Definition of Newborn or Neonate  
8.1.2. Anatomophysiological Recollection of the Fetal Stage  
8.1.3. Changes after Birth  
8.2. Assessment of the Neonate's Health Status
8.2.1. Assessment of the Newborn's Health Status Apgar Test 
8.2.2. Assessment of Physical Characteristics 
8.2.3. Physical Examination of the Newborn 
8.2.4. Evaluation of Weight and Gestational Age 
8.2.5. Classification of Newborns According to Weight and Gestational Age 
8.3. Immediate Care of the Newborn
8.3.1. Introduction 
8.3.2. Immediate Attention of the Newborn 
8.3.3. Immediate Care of the Newborn 
8.3.4. Neonatal Resuscitation: Levels 
8.4. Anatomical and Physiological Characteristics of the Newborn
8.4.1. Anatomical and Physiological Characteristics of the Newborn 
8.4.2. Thermal Regulation 
8.4.3. Respiratory System 
8.4.4. Circulatory System
8.4.5. Digestive System  
8.4.6. Urinary System  
8.4.7. Hormonal and Immune Changes  
8.4.8. Assessment of Neurological Status  
8.5. General Care of the Newborn
8.5.1. Care of the Newborn General Care
8.5.2. Hygiene, Temperature, Umbilical Cord Care
8.5.3. Importance of Aseptic Measures in the Newborn
8.5.4. History of the Newborn
8.5.5. Physical Examination Vital Signs Control
8.5.6. Somatometric Techniques
8.5.7. Mother-Child Interaction and Mother-Partner Relationship Bonding
8.6. Newborn Feeding
8.6.1. Newborn Feeding
8.6.2. Nutritional Needs of the Neonate
8.6.3. Types of Lactation
8.6.4. Artificial Breastfeeding Concept. Formula Feeding
8.6.5. Techniques of Artificial Lactation
8.7. Discharge Counseling
8.7.1. Discharge Counseling Importance of Parental Counseling at Newborn Discharge
8.7.2. Screening Tests
8.7.3. Signs of Health/ Disease
8.7.4. Immunizations: Schedule 
8.7.5. Prevention of Neonatal Accidents
8.7.6. Follow-up Program of the Healthy Child
Module 9. Obstetric Emergencies
9.1. Gynecological Hemorrhage 
9.2. Threat of Preterm Labor
9.3. Hypertensive Status of Pregnancy
9.4. Obstetric Hemorrhage
A unique, key, and decisive training experience to boost your professional development"