Professional Master's Degree
Nursing in the Operating Room and Intraoperative Care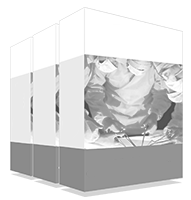 The surgical area presents specific characteristics, different from the rest of the departments where nursing care activities are carried out. The evolution of techniques, as well as technological advances, means that nursing professionals need to undergo constant training, to be able to provide excellent surgical care. This program allows professionals to expand their knowledge in a practical way and adapting to their needs.
completion date
03/19/2024
The world's largest faculty of nursing"
Success and professional recognition in the operating room is not only achieved with personal qualities; it is, above all, a work of perseverance, method and organization. This Professional Master's Degree helps you to expand your knowledge and increase your skill level in surgical procedures"
The field of surgical technology is constantly expanding, and hospital managers are increasingly looking to recruit professionals whose profile is adapted to the requirements of their job, and who are qualified and endorsed for carrying out this type of work. Therefore, a new team awareness has been developed among the professionals in the surgical field. They continue to enrich their professional skills in this field every day, in order to meet the needs of new techniques and care that come with the advances in surgery as a whole. 
The advances in surgical techniques, as well as the specialist knowledge related to the field of surgery, requires nursing professionals to undergo continuous training and keep their knowledge up to date. Staying up to date with the latest procedures allows for better quality care of patients throughout the surgical procedure, and not knowing the latest information can put the patient's safety at risk.
Each of the wide variety of surgical interventions that are performed requires a specific procedure, a specific technique and the exclusive surgical material for that intervention. One thing they all have in common is a series of steps and rules that all team members should know in detail. They must also know the general functioning of the surgical department in order to prevent and avoid common risks while carrying out professional work. Bad practice in this specialist department can cause irreparable damage, and can even be fatal for the patient. 
This program is focused on updating the knowledge of nursing professionals who practice, or want to practice, in the field of surgery. This course allows them to increase their professional skillset in caring for surgical patients before, during and after surgical intervention.
The Professional Master's Degree in Operating Room Nursing and Intraoperative Care includes real clinical cases and activities to bring the program content closer to real life daily surgical practice"
This Professional Master's Degree in Nursing in the Operating Room and Intraoperative Care contains the most complete and up to date scientific program on the market. The most important features include:
Clinical cases presented by nursing professionals who are experts in patient care in surgery and other specialities. The graphic, schematic, and practical contents with which they are created, provide scientific and practical information on the disciplines that are essential for professional practice
More than 100 videos to learn about surgical procedures in detail
The latest diagnostic-therapeutic techniques on professional nursing practice with surgical patients
Comprehensive systematized action plans for the main pathologies in the operating room
Practical workshops on sutures and other techniques performed by nurses
An algorithm-based interactive learning system for decision-making in the clinical situations presented throughout the course
Special emphasis on test-based medicine and research methodologies in intraoperative care
All of this will be complemented by theoretical lessons, questions to the expert, debate forums on controversial topics, and individual reflection assignments
Content that is accessible from any fixed or portable device with an Internet connection
This Professional Master's Degree may be the best investment you can make when selecting a refresher program, for two reasons: in addition to updating your knowledge of Operating Room Nursing and Intraoperative Care, you will obtain a Professional Master's Degree from TECH Technological University"
In this Professional Master's Degree, the program is aimed at updating the knowledge of nursing professionals who perform their work in the field of surgery, and who require a high level of qualification. The content is based on the latest scientific evidence and organized in an efficient way, to integrate theoretical knowledge into nursing practice. The theoretical-practical elements allow professionals to update their knowledge and allow them to make decisions more confidently when dealing with patients.
The multimedia content developed with the latest educational technology will provide the professional with situated and contextual learning, i.e., a simulated environment that will provide an immersive training program to train in real situations.
This program is designed around Problem-Based Learning, whereby the student will must try to solve the different professional practice situations that arise during the course. For this reason, you will be assisted by an innovative, interactive video system created by renowned and experienced experts in the field of radiology with extensive teaching experience.
Update your knowledge with the Professional Master's Degree in Operating Room Nursing and Intraoperative Care in a practical way, adapted to your needs"
The Professional Master's Degree program offers training in simulated environments, which provides an immersive learning experience designed to train for real-life situations"
The structure of the syllabus has been designed by a team of professionals with knowledge of the implications of specialist nursing training in dealing with surgical patients, who are aware of the relevance of up to date specialization, and are committed to quality teaching using new educational technologies.
This Professional Master's Degree in Operating Room Nursing and Intraoperative Care, contains the most complete and up-to-date scientific program on the market"
Module 1. Surgical Nurses 
1.3. Professional Secrecy  
1.4. Brief Historical Introduction to Surgical Nursing and "Modern" Surgery 
1.5. Professional Nursing Personal Qualities and/or Behaviours for Surgical Nurses 
1.7. Stress Control in the Operating Room: Burnout Syndrome 
1.8. Nursing Practice and Humanizing Care in the Operating Room 
Module 2. Architecture, Facilities and Equipment in the Surgical Department 
2.1. Architecture and Facilities: Structure and Location, Space Design and Distribution 
2.2. Surgical Features and Equipment 
2.3. New Topic:  Operating Room Design 
2.4. Biosafety in Operating Rooms 
2.5. Analyzing the Situation in the Surgical Block 
2.6. Patient Safety in the Surgical Block 
2.7. Specific Equipment for Certain Procedures: Electrosurgery. 
Electric Scalpel 
2.8. Specific Equipment for Certain Procedures: Pneumatic Tourniquet (Ischemia) and Endoscopic Surgery 
2.9. Specific Equipment for Certain Procedures: Laser Technology 
Module 3. Concept of Asepsis and Infection Control: Sterilization and Disinfection
3.1. Brief Historical Introduction and Some Definitions 
3.2. Infection and How to Control it 
3.3. The Need for Sterile Techniques 
3.4. Central Services of Sterilization 
3.5. Methods of Sterilization 
3.6. Sterilization Controls 
3.7. Preparation of Materials to Sterilize 
3.8. Maintenance of Sterile Material Stocks  
3.9. Biological Risks not Associated with the Sterilization Process 
3.10. Reuse of Single-Use Medical Devices 
3.11. Occupational Hazards in Sterilization Units 
3.12. Cleaning the Operating Room 
Module 4. Preoperative Preparation of the Surgical Patient 
4.1. Communicating with Patients and Psychological Considerations before Surgery 
4.2. Patient Needs, Psychological Responses, Accepting Surgery and Informed Consent 
4.3. Preparation and Physical Examination of Surgical Patient Candidates 
Nutritional Needs
4.4. Special Considerations: Diabetic, Obese, Pediatric, Geriatric and Terminal Patients 
4.5. Preoperative Assessment in Pediatric Surgery 
4.6. Interpersonal Relationships: Nurse-Patient and Nurse-Surgical Team 
4.7. Preoperative Shaving 
4.8. Surgical Preparation for Cognitively Impaired Patients 
4.9. Preoperative Skin Preparation 
4.10. Patients Allergic to Latex 
Module 5. Organization and Interrelation of Nursing Work in the Surgical Department  
5.1. Necessities in the Operating Room 
5.2. Economic Use of Materials and Equipment 
5.3. Role of the Surgical Nurse: Different Roles during the Different Phases of Surgical Intervention (Preoperative, Intraoperative and Postoperative Procedures) 
5.4. Other Members of the Operating Room Team: The Importance of Teamwork 
5.5. Surgical Scrubbing and Application of Sterile Gowns and Gloves 
5.6. Preparing Instrument Tables 
5.7. Delivering Patients to the Surgical Table: Transfer to the Operating Table 
5.8. The Surgical Table: General Patient Positions according to the Surgical Technique to be Performed 
5.9. Possible Patient Injuries due to Incorrect Positioning on the Surgical Table.         
5.10. Intraoperative Techniques: Economical "Time and Motion" 
5.11. Radiation Risks and Precautions 
5.12. Concluding the Intervention. Removal from the Surgical Site and Cleaning the Operating Room 
Module 6. Types of Surgery  
6.1. Gynecological Surgery 
6.2. Urologic Surgery  
6.3. Cardiac Surgery 
6.4. Vascular Surgery 
6.5. Ophthalmic Surgery  
6.6. Otolaryngological Surgery 
6.7. Orthopedic Surgery  
6.8. General Surgery  
6.9. Neurological Surgery  
6.10. Thoracic surgery  
6.11. Dermatological Surgery 
Module 7. Surgical Instruments 
7.1. General Aspects. Surgical Timing Surgical Instruments: Characteristics, Parts, Classification and Indications 
7.2. Arrangement of Surgical Instruments and Other Materials on the Instrumentation Table(s). Instrument Care and Management 
7.3. Presenting Basic and General Surgical Instruments. Instrumentation Techniques 
7.4. Textile, Disposable and Prosthetic Materials. Surgical Specialties. Instrument Cleaning and Preparation prior to Sterilization Referral 
7.5. "Silent" Instrumentation. Role of Nurses in New Technologies 
7.6. Surgical Field Set-Up and Sterile Field Preservation in Laparoscopy 
7.8. Basic Instruments in Laparoscopy
7.9. Nursing Staff Intervention in Laparoscopic Surgery 
7.10. Safety Activities in Surgical Instrumentation 
7.11. Robots. New Colleagues in the Operating Room. The Da Vinci System 
Module 8. Surgical Sutures 
8.1. History and Definition of Suture 
8.2. Classification and Characteristics of Suture Thread 
8.3. Surgical Needles 
8.4. Anatomy of a Surgical Needle - Practical Aspects of Use  
8.5. Suture Techniques, Indications and Removal  
8.6. Hemorrhages and Healing Phases 
8.7. Types of Surgical Suture 
8.8. Suture Anesthesia 
8.9. Surgical Suture Care at Home 
Module 9. Anesthesia I 
9.1. What Is Anesthesia? Evolution of Current Concepts of Anesthesia 
9.2. Patient Safety in Anesthesia 
9.3. Pre-Anesthetic Consultation 
9.4. Apparatus to Support Anesthetic Control 
9.5. Surgical Patient Monitoring I. Cardiovascular 
9.6. Surgical Patient Monitoring II. Respiratory, Renal Function and Acid Base Balance 
9.7. Surgical Patient Monitoring III. Temperature, Neuromuscular and CNS 
9.8. Nursing Airway Management 
9.9. Devices to Ensure Airway Permeability. Airway Cart 
9.10. Fluid Therapy, Blood and Blood Derivatives 
9.11. Pediatric Anesthesia 
Module 10. Anesthesia II 
10.1. General Anesthesia 
10.2. Most Common Anesthetic Agents (Drugs) 
10.3. Inhalation Anesthetic Agents 
10.4. Regional Anesthetic and Analgesic Techniques 
10.5. Peripheral Blockages. Sedation 
10.6. Nursing Care for Patients under Anesthesia. Crash Cart  
10.7. Postoperative Complications 
10.8. Interventions that Can Prevent Preoperative Complications 
10.9. Patient Admission to the Post-Anesthesia Recovery Unit  
10.10. Possible Complications Discharge Criteria 
Module 11. Research Methodology in Operating Room Nursing 
11.1. Recovery of Quality Information Specializing in Health Sciences 
11.1.1. Development of a Bibliographic Search 
11.1.2. Knowledge of Different Information Sources: General Search Engines (Google Scholar, Scopus), Databases (PubMed, Embase, Cinahl) and Clearinghouse Clinical Practice Guidelines
11.1.3. Designing Complex Search Strategies 
11.1.4. Refining Search Results 
11.1.5. Creating Bibliographic Alerts 
11.2. Bibliographic Reference Management 
11.2.1. Introduction to Bibliographic Reference Managers 
11.2.2. Importing References into the Zotero Reference Manager 
11.2.3. Extracting Metadata from .pdf Files     
11.2.4. Use of Tags or Metatags to Classify the Bibliography 
11.2.5. Including References in the Text. Vancouver Style 
11.2.6. Social Web and Group Work 
11.3. Critical Reading on Outcomes Research 
11.3.1. Introduction Critical Reading 
11.3.2. Some Basic Concepts in Epidemiology 
11.3.3. Qualitative Research Designs 
11.3.4. Quantitative Research Designs 
11.3.5. Instruments for Critical Reading 
11.4. How to Prepare a Research Protocol 
11.4.1. Headings that Make Up the Protocol of a Research Project 
11.4.2. Writing Articles with a Scientific Structure 
11.4.3. Writing a Case Report, Review, Qualitative Research Article, and a Thesis or Dissertation 
11.4.4. Style in Scientific Communication     
11.5. Master's Degree Thesis: Academic Work of Bibliographic Review and Research 
11.5.1. The Importance of a Master's Degree Thesis 
11.5.2. Proposal and Feasibility of a Master's Degree Thesis 
11.5.3. Recommendations for the Preparation of the Master's Degree Thesis 
11.5.4. Developme
A unique, key, and decisive training experience to boost your professional development"