Professional Master's Degree
Nephrology and Dialysis Nursing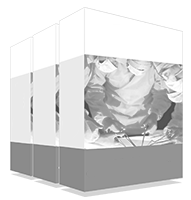 Various advances in the approach to renal diseases, renal clearance techniques and renal transplants have established an unprecedented framework of action for specialized healthcare professionals in this field. From a nursing point of view, it is extremely important for nurses to be up to date and update their knowledge on all these issues. For this reason, TECH has developed a complete university program that covers the most recent scientific principles and developments in Nephrology and Dialysis Nursing, compiled in a convenient online format that adapts to the needs and responsibilities of the nurse.
The world's largest faculty of nursing"
Improve your knowledge in Nephrology and Dialysis Nursing through this program, where you will find the best didactic material with real clinical cases. Learn about the latest advances in the specialty to be able to provide excellent medical care" 
The program is designed to provide an online education equivalent to 1500 hours of study. All knowledge is presented through high-quality multimedia content, analysis of clinical cases prepared by experts, classes, and video techniques that allow the exchange of knowledge and experience, maintain and update the academic level of its members, create protocols for action and disseminate the most important developments in the specialty. With online studying, students can organize their time and pace of learning, adapting it to their schedules, in addition to being able to access the contents from any computer or mobile device.
The aim of this course is to enrich, renew and enhance professional training as well as update knowledge of the latest techniques and procedures that a chronic renal patient requires.
We are committed to educating and updating the ideas and concepts used in nursing. These are based on the best available evidence as pillars of utmost importance for the improvement of the nursing care that we provide to our patients on a daily basis. Professionals must receive appropriate education and information from healthcare institutions as an integral part of their professional careers, if they are to improve the quality of care and provide excellence as the main aim of their care. But we must not forget that the nursing professionals themselves have an intrinsic responsibility and personal involvement to ensure that their knowledge of renal replacement care and techniques is kept up to date. 
Update your knowledge through this Professional Master's Degree in Nephrology and Dialysis Nursing
This Professional Master's Degree in Nephrology and Dialysis Nursing contains the most complete and up-to-date program on the market. The most important features include:
More than 75 clinical cases presented by experts in Nephrology and Dialysis Nursing
The graphic, schematic, and practical contents with which they are created provide scientific and practical information on the disciplines that are essential for professional practice
The latest information on care and intervention in Nephrology and Dialysis Nursing
Practical exercises where the self-evaluation process can be carried out to improve learning
Algorithm-based interactive learning system for decision-making in the situations that are presented to the student
With special emphasis on evidence-based nursing and research methodologies in Nephrology and Dialysis Nursing
All of this will be complemented by theoretical lessons, questions to the expert, debate forums on controversial topics, and individual reflection assignments
Content that is accessible from any fixed or portable device with an Internet connection
This Professional Master's Degree may be the best investment you can make when selecting an up-to-date programme for two reasons: in addition to updating your knowledge in Nephrology and Dialysis Nursing, you will obtain a degree from TECH Technological University"
The program's teaching staff includes professionals from the sector who contribute their work experience to this program, as well as renowned specialists from leading societies and prestigious universities.
The multimedia content, developed with the latest educational technology, will provide the professional with situated and contextual learning, i.e., a simulated environment that will provide immersive learning programmed to train in real situations.
This program is designed around Problem-Based Learning, whereby the professional must try to solve the different professional practice situations that arise throughout the program. For this purpose, the student will be assisted by an innovative interactive video system created by renowned and experienced experts. 
Increase your decision-making confidence by updating your knowledge through this Professional Master's Degree"
Take the opportunity to learn about the latest advances in Nephrology and Dialysis Nursing and improve your patient care"
The structure of the contents has been designed by a team of professionals from the best hospitals and universities in the country, who are aware of the relevance of up-to-date education to be able to intervene in the prevention, care, and treatment of renal pathology, and who are committed to quality teaching through new educational technologies. 
This Professional Master's Degree in Nephrology and Dialysis Nursing contains the most complete and up-to-date program on the market"
Module 1. Advanced in Kidney Disease
1.1. Latest Information on Renal Disease
1.1.1. Kidney Structure and Function
1.1.2. Uremic Toxins
1.1.3. Hydroelectrolyte Balance and Acid-Base Balance
1.1.4. Hydration Disorders
1.1.5. Acid-base Balance Disorders: Acidosis, Alkalosis
1.1.6. Potassium Disorders: Hyperkalemia, Hypokalemia
1.1.7. Conceptual Basis of Renal Pathology
1.1.8. General aspescts in Nursing Care of Patients with Renal Pathology
1.2. Prevention of Renal Failure Advancing
1.2.1. Definition and Risk Factors of CKD
1.2.2. Evaluation, Diagnosis, and Stratification
1.2.3. Diagnosis and Management of Proteinuria
1.2.4. Hygiene and Medication Management of Hypertensive Patients
1.2.5. Strategies to Promote Self-Care
1.2.6. Comorbility Management
1.2.7. Prevention and Progression of CKD in a Diabetic Patient
1.3. Renal Pathologies
1.3.1. Urinary Function Disorders: Proteinuria, Hematuria, Azotemia, Oliguria
1.3.2. Nephritis
1.3.3. Nephrotic Syndrome
1.3.4. Urinary Infection
1.3.5. Nephrolithiasis
1.3.6. Hemolytic Uremic Syndrome and Thrombocytic Thrombocytopenic Purpura
1.3.7. Primary Glomerulonephritis
1.3.8. Nephropathies of Systemic Diseases
1.3.9. Interstitial and Toxic Nephropathies
1.3.10. Renal Vasculopathies
1.3.11. Congenital and Hereditary Diseases
1.3.12. Arterial Hypertension and Organ Repercussions
1.3.13. Diabetes and the Kidneys
1.3.14. Pregnancy and the Kidneys
1.3.15. Polycystic Kidney Disease
1.3.16. Types of Kidney Failure and the Associated Complications
1.3.17. General apects in Nursing Care of Patients with Renal Pathology
1.4. Methods of Examination in Nephrology
1.4.1. Semiology and Physical Examination
1.4.2. Inspection
1.4.3. Palpitation
1.4.4. Auscultation
1.4.5. Imaging Techniques
1.4.6. Intravenous Urography
1.4.7. Renal Arteriography
1.4.8. Ultrasound
1.4.9. Gammagraphy
1.4.10. Urine Study
1.4.11. Urinary Sediment Analysis
1.4.12. Evaluation of Renal Function: Urea, Creatinine and Clearance
1.4.13. Osmolality and Functional Tests
1.4.14. Renal Biopsy
1.4.15. Protocol and Technique Procedure
1.4.16. Renal Patient Management in Emergencies
1.5. Pharmacokinetics in Kidney Failure 
1.5.1. Absorption
1.5.2. Distribution
1.5.3. Metabolism
1.5.4. Elimination
1.5.5. Dosage Adjustment
Module 2. Pre-Dialysis
2.1. Advanced Chronic Kidney Disease (ACKD) Consultation
2.1.1. Pharmacological Treatment
2.1.2. Nutrition in Predialysis Program and SelfCare Patients
2.1.3. Treatment Choice for Kidney Replacement
2.1.4. Assessment of Social, Family, and Cultural Situation of the Patient
2.2.  Role of Nurses in Decision-Making in Replacement Kidney Treatment
2.2.1. Assessment of Possible Vascular Accesses
2.2.2. Assessment of Availability of the Patient for Peritoneal Dialysis
2.2.3. Importance of Carer on Decision-Making
2.2.4. General and Specific Nursing Care in Pre-Dialysis
Module 3. Renal Function Replacement Therapy: Hemodialysis
3.1. Hemodialysis
3.1.1. History and Current Status
3.1.2. Evolution
3.2. The Physiology of Hemodialysis
3.2.1. Broadcast
3.2.2. UF
3.2.3. Convection
3.2.4. Convention
3.2.5. Urea Kinetics
3.3. Dialysis Liquids
3.3.1. Introduction
3.3.2. Water Treatment
3.3.3. Methods of Water Treatment
3.3.4. Quality Control of Water
3.3.5. The Water Treatment Plant. Types, Characteristics, Controls, Problems
3.4. Dialyzers
3.4.1. Definition, Characteristics, Formats
3.4.2. Types of Membranes
3.4.3. Factors to Consider when Choosing a Dialyzer: Ideal Dialyzers
3.5. Indications of Hemodialysis
3.5.1. Dialysis Dosis: Purification of Small, Medium, and Large Molecules
3.5.2. Preservation of Residual Renal Function
3.6. Dialysis Monitors
3.6.1. Main Characteristics and Differences Between Different Types
3.6.2. Preparation and Verification of the Material Needed
3.6.3. Session Planning According to the Prescription: Composition and Temperature of Dialysis Liquids (DL)
3.6.3.1. Sterility Conditions
3.6.3.2. Adjustment of Connections of the Extracorporeal Circuit
3.6.3.3. Ending the Session
3.6.4. Monitor Management: Setting up, Priming, Connecting, Disconnecting, and Disinfecting the Monitors
3.7. Quality / Efficacy of the Depuration Techniques
3.7.1. Dialysis Dose KT or KT/V in Each Technique
3.7.2. Water Balance
3.7.2.1. Dry Weight
3.7.2.2. Euvolemic Weight
3.7.2.3. Bioimpedance Applications
3.8. High-flow Hemodialysis and Convective Techniques
3.8.1. Definition
3.8.2. Types
3.8.3. Equipment Management
3.8.4. Benefits of High-flow Hemodialysis and Convective Techniques
3.9. Anticoagulation in HD: Update
3.9.1. The Clot. Coagulation Cascade
3.9.2. Factors which Promote Clotting in HD
3.9.3. Use of Anticoagulation in HD
3.9.3.1. Measurement and Monitoring of Anticoagulation
3.9.4. Anticoagulation with Heparin
3.9.4.1. Unfractionated Heparin (UFH)
3.9.4.2. Types of Heparinization
3.9.4.3. Low Molecular Weight Heparin (LMWH)
3.9.4.4. Secondary Effects of Heparin
3.9.4.5. UFH or LMWH?
3.9.5. Influence of the Membrane and the HD Technique on Anticoagulation
3.9.6. Strategies for Patients with High Risk of Bleeding
3.9.6.1. HD without Heparin
3.9.6.2. HD low dose of Heparin
3.9.6.3. Regional Heparinization with Citrate
3.9.6.4. Heparinization with Heparin and Protamine
3.9.6.5. Citrate in the Dialysis Fluid
3.9.6.6. Regional Anticoagulation with Prostacyclin
3.9.6.7. Nafamostat Mesylate
3.9.7. Other Methods of Clotting
3.9.8. Antiaggregation and Anticoagulation in HD Patients
3.10. Organization of a Dialysis Unit
3.10.1. General Objective
3.10.2. Structure of the Unit
3.10.3. Dialysis Room
3.10.4. Organisation
3.10.5. Patients
3.10.6. Nursing Staff
3.10.7. BORRAR
3.10.7.1. Preventative Medicine Controls
3.10.7.2. Patient Documentation
3.10.7.3. Analytical Controls
3.10.7.4. Nursing Protocol for Welcoming Patients with CKD
3.10.7.5. Welcome Guide for Nursing Professionals in HD
3.10.7.6. Latest Protocols Needed During the HD Session
3.11. Latest Information on Vascular Accesses for HD
3.11.1. Fistulas
3.11.1.1. Native and Prosthetic Arteriovenous Fistulas. Most Common Locations
3.11.1.2. Pre-surgical Assessment
3.11.1.3. Surgical Technique
3.11.1.4. Nursing Care. Postoperative Controls
3.11.1.5. Nursing Care to Improve Fistula Development and Survival (FAVI)
3.11.1.6. Home Self-Care of Arteriovenous Fistula
3.11.1.7. Home Care of an Extravasation of the Arteriovenous Fistula
3.11.1.8. Measures to Follow in Case of Hemorrhage
3.11.1.9. Puncture of the AVF. General Rules for Punctures
3.11.1.10. Pain in Punctures. Puncture Techniques. Special Considerations in the Puncture of Prosthetic AVF
3.11.1.11. Puncture Techniques: Unipuncture or Bipuncture. Buttonhole Technique
3.11.1.12. Self-Guided Vascular Cannulation (Peripheral and Central)
3.11.1.13. Contol of Blood Recirculation in an Arteriovenous Fistula
3.11.1.14. Complications and Treatment
3.11.2. Catheters
3.11.2.1. Types
3.11.2.2. Surgical Technique
3.11.2.3. Catheter Infections
3.11.2.4. Treatment
3.11.2.5. Catheter Care and Complications
3.12. General Care Procedures During the HD Session
3.12.1. Monitoring of the Patient During the Sessions
3.12.1.1. Medication in the Hemodialysis Session
3.12.1.2. Nursing Records and Charts
3.12.1.3. Nurse's Actions in the Face of Acute Complications in Hemodialysis Sessions
3.12.2. Physical Complications
3.12.2.1. Hypotension
3.12.2.2. Blood Loss
3.12.2.3. Cramps
3.12.2.4. Air Embolism
3.12.2.5. Hypotension Causes. Evaluation Methods. Short and Long-Term Treatment. Dry Weight and Ideal Weight
3.12.2.6. Hypertension
3.12.2.7. Nausea and Vomiting
3.12.2.8. Blood Loss
3.12.2.9. Cramps
3.12.2.10. Air Embolism
3.12.2.11. Allergic Reaction to Drugs and Dialysis Material
3.12.2.12. Haemolysis
3.12.2.13. Precordial Pain
3.12.2.14. Seizures
 3.12.2.15. Headaches: Most Common Causes and Treatment
3.12.3. Mechanisms
3.12.3.1. Filter Breakage
3.12.3.2. Partial and/or Total Coagulation of the Circuit
3.12.3.3. Blood Extravasation
3.12.3.4. Needle Removal
3.12.3.5. Monitor Malfunction
3.12.4. Chronic Complications of HD
3.12.4.1. Phosphocalcium Metabolism
3.12.4.2. Sexual and Reproductive Dysfunction
3.12.4.3. Left Ventricular Hypertrophy
3.12.4.4. Uremic Pericarditis
3.12.4.5. Uremic Polyneuropathy
3.12.4.6. Anemia in Hemodialysis
3.13. Health Education for the Chronic Renal Patient
3.13.1. Promotion of Healthy Lifestyle Habits
3.13.2. Appropriate Nutrition
3.13.3. Fluids and Ions Management
3.13.4. Quality of Life for Dialysis Patients
3.14. Home-based Hemodialysis
3.14.1. Definition
3.14.2. Monitor Management
3.14.3. Training the Patient for Homebased Hemodialysis
3.15. Managing the Infectious Pathology in Hemodialysis
3.15.1. Hepatitis C Virus
3.15.1.1. Latest Information on the Treatment of Hepatitis in Patients with CKD
3.15.1.2. Hepatitis B Virus
3.15.1.3. Human Immunodeficiency Virus (HIV)
Module 4. Up-to-date Information on Other Techniques for Extranrenal Depuration in Hospitals
4.1. Continuous Hemodiafiltration
4.1.1. Equipment Management and Care
4.2. Plasmapheresis
4.2.1. Equipment Management and Care
4.3. Techniques Combined with Adsorption
4.3.1. Hemoperfusion
4.3.1.1. Equipment Management and Care
4.3.2. Apheresis with Resin
4.3.2.1. Types
4.3.2.2. Equipment Management and Care
Module 5. Pediatric Hemodialysis 
5.1. Advances and Innovations in Pediatric Hemodialysis
5.1.1. Indications and Contraindications
5.2. Pediatric Vascular Accesses
5.2.1. Care and Assessment of Vascular Accesses
5.3. Pediatric Dialysis Equipment
5.3.1. Peritoneal
5.3.2. Hemodialysis
5.4. Modalities in Pediatric Dialysis
5.4.1. Peritoneal
5.4.2. Hemodialysis
5.5. Administration of Drugs During Pediatric Hemodialysis Sessions
5.6. Nursing in the Care of Children on Dialysis
5.6.1. Complication Management in Hemodialysis Sessions
5.6.2. Nursing Care of Pediatric Renal Patients
Module 6. Peritoneal Dialysis
6.1. Update on Peritoneal Dialysis
6.2. Indications and Contraindications of Peritoneal Dialysis
6.2.1. Indications
6.2.2. Contraindications
6.3. Dialyzing Membrane
6.3.1. Types
6.3.2. Functions
6.3.3. Features
6.4. Peritoneal Access
6.4.1. Peritoneal Catheters
6.4.2. Types
6.4.3. Peritoneal Catheter Implantation
6.5. Nursing care
6.5.1. Perioperative
6.5.2. The Operating Room
6.5.3. Post Surgery
6.6. Post-surgery Complications
6.6.1. Postoperative Complication Management and Action
6.7. Complications in Peritoneal Dialysis
6.7.1. Peritonitis
6.7.2. Exit Wound Infections
6.7.3. Leakage
6.7.4. Hernias
6.7.4.1. Diagnosis and Treatment
6.8. Advantage of Peritoneal Dialysis (PD)
6.8.1. Types of Peritoneal Dialysis
6.9. Solutions for Dialysis
6.9.1. Features
6.9.2. Types
6.10. Catheter and Exit Wound Care
6.10.1. Update on Catheter Care
6.11. Equipment Management
6.11.1. Cycler
6.11.2. Manual Peritoneal Dialysis
6.12. Protocol for Teaching the Patient about PD
6.12.1. Training and Teaching the Patient and their Carer
6.13. Protocol for Monitoring the Patient on PD
6.13.1. Nurse House Visit
6.14. Administration of Drugs in PD
6.14.1. Use, Dosage and Administration Routes
Module 7. Comprehensive Care: The Wellbeing of the Chronic Renal Patient
7.1. Pschycological Support for the Dialysis Patient
7.1.1. Factors that Change the Response to the Disease
7.1.2. Psychological Stages of the Renal Patient
7.1.3. Psychological Adaptation Processes
7.1.4. Most Common Psychological Problems in Renal Patients
7.1.5. Hospitalization
7.1.6. Fears of the Patient about the Disease
7.1.7. Renal Patient Information
7.1.8. Health Education for Patients and Their Family
7.1.9. Support Sources for Renal Patients
7.1.10. Psychosocial Aspects of the Renal Patient in the Nursing Care Process
7.1.11. Meaning of the First Dialysis for the Renal Patient and Factors that Influence their Life
7.2. Interventions which Promote the Wellbeing of the Patient in the Dialysis
7.2.1. Music Therapy
7.2.2. Current State
7.2.3. Scientific Evidence on Music Therapy
7.2.4. Current Situation
7.2.5. Physical Exercise in the Dialysis Room
7.2.6. Current State
7.2.7. Scientific Evidence
7.2.8. Current Situation
Module 8. Nursing Process Involved in Dealing with the Chronic Renal Patient NANDA, NIC NOC
8.1. Care Models
8.2. Nursing Process
8.3. The Language Used by Nurses
8.4. Care Plans for Renal Patients
8.4.1. Hemodialysis Patient
8.4.2. Peritoneal Dialysis Patient
8.4.3. Renal Transplant Patient
8.4.4. Renal Patient in Primary Attention
8.5. Records and Clinimetrics in the Care Model
Module 9. Renal Transplant 
9.1. Current Status in Transplantation
9.1.1. Benefits
9.1.2. Contraindications
9.2. Inclusion in Transplantation Waiting List
9.2.1. General Aspects
9.2.2. Requirements
9.3. Diagnostic Aspects of Death
9.3.1. Diagnostic Tests
9.3.2. Maintenance of cadeveric Donor
9.4. Donor Interview
9.4.1. Interview Sequence
9.4.2. The Negative Family
9.4.3. Causes and Strategies
9.5. Kidney Removal
9.5.1. Surgical Procedure
9.6. Types of Transplantation
9.6.1. Cephalic Death
9.6.2. Asystole
9.6.3. Crusader
9.6.4. Samaritan
9.6.5. Living Donor Transplant
9.7. BORRAR
9.7.1. Performance and Follow-up in the Operating Room
9.8. Nursing Care of Renal Transplantation Recipients
9.8.1. Latest Information on the Specific Nursing Care Required by the Transplantation Recipient
9.9. Compication in Renal Transplantation
9.9.1. Types
9.9.2. Complication Management and Action
9.10. Medication
9.10.1. Immunosuppressants
9.11. Symtoms of Rejection
9.11.1. General Care
Module 10. Palliative Care of Chronic Renal Patients 
10.1. Current Status of Palliative Care of Renal Patients
10.2. Renal Support Care
10.2.1. Pain Management for Renal Patients
10.2.2. Symptom Control in Kidney Disease
10.3. Anticipated Wishes
10.4. Grief Management
10.4.1. Communication Skills: Counselling
10.5. Referrals to Specialist Units in Palliative Care and Bereavement Support
10.6. Dialysis Withdrawal
10.6.1. Clinical Aspects
10.6.2. Ethics
10.6.3. BORRAR
Module 11. Use of ICT in Chronic Renal Patients  
11.1. Use of Technology
11.1.1. Use of Technology Applied to Health
11.2. Communication in the Digital Era
11.2.1. Social Networks
11.3. Active Patient
11.3.1. Definition
11.3.2. Features
11.3.3. Empowerment
11.3.4. Active Patient Initiatives
11.4. Digital Resources for Chronic Renal Patients
11.4.1. Blogs
11.4.2. Didactic Websites
11.4.3. Health Apps
Module 12. Research in Renal Patient Care
12.1. Research in Renal Patient
12.1.1. Quantitative Research
12.1.2. Qualitative Research
12.1.2.1. Phases and Stages of Qualitative Research
12.1.2.2. Qualitative Research Techniques
12.1.2.2.1. Data Analysis
12.1.2.2.2. Reporting
12.1.3. Resources
12.1.4. Know the ICT Resources Used for Care Research in Renal Patients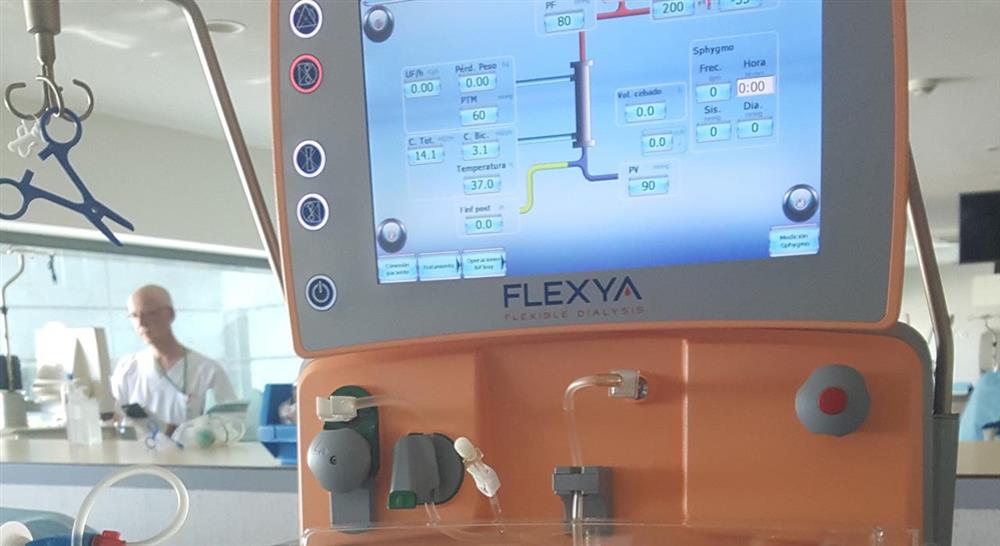 A unique, key, and decisive training experience to boost your professional development and make the definitive leap"