Professional Master's Degree
Mental Health for Nursing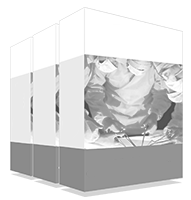 The positive dimension of mental health refers to the concept of well-being and the ability to adapt to adversity, encompassing self-esteem, self-control, optimism, and a sense of coherence. Mental health is the basis for the well-being and effective functioning of an individual and a community. It is much more than the absence of illness, as it has a value in itself(OMS, 2001).
completion date
03/26/2024
The world's largest faculty of nursing"
Thanks to this Professional Master's Degree, you will be able to update your knowledge on the approach to patients with disorders and psychopathologies"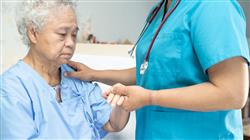 At present, the number of people at high risk of suicide, depression or post-traumatic stress disorder has increased, due to multiple social factors that have activated different mental disorders affecting both young people and adults. The pressure on medical services in Mental Health is becoming increasingly more demanding and forces professionals, including nurses, to keep abreast of the latest techniques used in both the diagnosis and management of patients with mental health problems. 
Nursing professionals work together with a broad health and social care team, given the complexity in managing patients that suffer from different types of disorders. This type of teamwork requires continuous updating on the different types of diagnoses, treatments and therapies being applied, and at the same time encourages professionals to expand their knowledge. This program is aimed at students who wish to be up to date in the field of mental health, through content developed by specialists with experience in the area.
An intensive yet flexible program, which will allow students to study mental disorders in childhood, social psychological approaches, as well as the evolution of different existing therapies, in depth. This will be possible thanks to the multimedia content developed by the teaching team, and based on video summaries, detailed videos, clinical cases and specialized readings.
A 100% online Professional Master's Degree that allows nurses to study in a convenient way, wherever and whenever they want. All they will need to start updating their knowledge is an electronic device with Internet access. Without attendance or fixed schedules, professionals in the program have an excellent opportunity to broaden their knowledge, while being able to combine their studies with other responsibilities.
A program which will help you broaden your knowledge of psychometrics and the validity of the results obtained"   
This Professional Master's Degree in Mental Health for Nursing contains the most complete and up-to-date scientific program on the market. Its most notable features are:
Practical cases presented by experts in Mental Nursing and Health 
Graphic, schematic, and practical contents created to provide scientific and practical information on the disciplines that are essential for professional practice 
Practical exercises where self-assessment can be used to improve learning 
Its special emphasis on innovative methodologies  
Theoretical lessons, questions to the expert, debate forums on controversial topics, and individual reflection assignments 
Content that is accessible from any fixed or portable device with an Internet connection 
A university education through which you will be able to look into psychoanalysis, psychodynamically oriented and group therapies, in depth and in a convenient way" 
The program's teaching staff includes professionals from the sector who contribute their work experience to this training program, as well as renowned specialists from leading societies and prestigious universities.  
The multimedia content, developed with the latest educational technology, will provide the professional with situated and contextual learning, i.e., a simulated environment that will provide immersion training programmed to train in real situations.  
This program is designed around Problem-Based Learning, whereby the professional must try to solve the different professional practice situations that arise throughout the program. For this purpose, the student will be assisted by an innovative interactive video system created by renowned and experienced experts.   
This Professional Master's Degree is ideal for professionals who want a quality education that is compatible with their job responsibilities"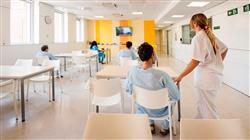 Specialized lectures, video summaries and detailed videos are part of the study material that will allow you to be up to date on mental disorders"
Professionals in this program will, throughout the 12 modules that make up this Professional Master's Degree, carry out in-depth studies in psychological care, different mental disorders and approaches to patients, all from a nursing perspective. The Relearningsystem used by TECH in all its programs facilitates student progress during the specialization, and allows for fewer hours of study when compared to other methodologies. A 100% online education with 24/7 access to the syllabus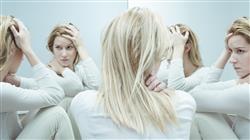 Using dynamic and visual means, this Professional Master's Degree will introduce you to the most common emotional disorders present in childhood"  
Module 1. Psychological Treatment for Learning Ability
1.1. Instrumental Conditioning
1.1.1. Procedures
1.1.2. Reinforcement
1.1.3. Behavioral Choice
1.1.4. Aversive Instrumental Conditioning
1.2. Observational Learning
1.2.1. Introduction
1.2.2. Observational Learning Theories
1.2.3. Types of Modeling
1.2.4. The Effects of Observational Learning
1.2.5. Reinforcement
1.3. Stimulus Control
1.3.1. Introduction
1.3.2. Generalization
1.3.3. Discrimination
Module 2. Psychological Treatment for Higher Cognitive Abilities
2.1. Psychological Treatment for Attention Span
2.1.1. Introduction to Attention Study. Filter Models
2.1.2. Limited Resource Models
2.1.3. Automatic and Controlled Processes
2.2. Psychological Treatment for Emotional Capacity
2.2.1. Introduction to the Psychology of Emotion
2.2.2. Positive and Negative Emotions
2.2.3. Expression and Regulation of Emotions
2.2.4. Stress and Coping
2.3. Psychological Treatment of Language Capacity
2.3.1. Historical Evolution of Language Treatment from a Psychological Perspective
2.3.2. Introduction to the Psychology of Language
2.3.3. Understanding Language
2.4. Psychological Treatment for Memory Capacity
2.4.1. Memory Structures
2.4.2. Short-Term Memory as Working Memory
2.4.3. Memory Processes
2.4.4. Propositional Representations and Mental Imagery
2.4.5. Basic Concepts and Categories
2.4.6. New Approaches to Memory
2.5. Psychological Treatment for Motivation Capacity
2.5.1. Introduction to the Fundamental Concepts of Motivation
2.5.2. Explain the Neurophysiological Basis of Motivation
2.5.3. Cognitive Activity
2.5.4. Primary and Secondary Motives
2.6. Psychological Treatment for Thought Capacity
2.6.1. Comprehension: Schemes
2.6.2. Deductive Reasoning
2.6.3. Inductive Reasoning
2.6.4. Problem-Solving and Decision-Making
2.7. Psychological Treatment for Perception Capacity
2.7.1. Psychophysics
2.7.2. The Visual System
2.7.3. Shapes, Colors, and Movement
2.7.4. Hearing
2.7.5. Olfactory and Taste System
2.7.6. Touch, Temperature, and Pain
Module 3. Psychopathology
3.1. History of Psychopathology
3.1.1. Introduction
3.1.2. Greek and Roman Culture
3.1.3. The Middle Ages
3.1.4. The Renaissance 
3.1.5. Illustration 
3.2. Models in Psychopathology
3.2.1. Introduction 
3.2.2. Notion of Psychic Normality 
3.2.3. Main Models in Psychopathology
3.3. Classificatory Systems in Psychopathology
3.3.1. Introduction
3.3.2. Types of Classification
3.3.3. Classification Models in Psychopathology
3.3.4. Current Psychopathological Classifications
3.3.5. Criticism of Classification Systems in Psychiatry
3.3.6. Psychometric Guarantees 
3.4. Research Methods in Psychopathology
3.4.1. Introduction
3.4.2. Research Levels
3.4.3. Epidemiological Analysis Levels
3.4.4. Epidemiology of Mental Disorders
3.5. The Psychopathology of Consciousness
3.5.1. Introduction
3.5.2. Historical Points of Interest
3.5.3. Deficit Disorders of Consciousness
3.5.4. Productive Disorders of Consciousness 
3.5.5. Narrowing the Field of Consciousness Disorders
3.5.6. Positive Changes
3.6. Psychopathology of Attention and Orientation
3.6.1. Introduction
3.6.2. Psychopathology of Attention
3.6.3. Cognitive Psychopathology of Attention
3.6.4. Psychopathology of Orientation
3.6.5. Attention Impairment in Some Mental Disorders
3.7. The Psychopathology of Sense Perception
3.7.1. Introduction
3.7.2. Classification of Perceptual Disorders
3.7.3. Perceptual or Sensory Distortions
3.7.4. Perceptual Deceptions
3.7.5. Theories of Hallucination
3.7.6. Hallucinations and Disorders
3.7.7. Psychological Treatment of Hallucinations and Delusions
3.8. The Psychopathology of Memory
3.8.1. Introduction
3.8.2. Retrograde Amnesia
3.8.3. Amnesia Syndrome
3.8.4. Amnesia and Dementia
3.8.5. Functional Amnesia
3.8.6. Hypermnesia
3.8.7. Paramnesia and Parapraxia
3.8.8. Mnesic Changes in Other Disorders
3.9. Psychopathology of Thought
3.9.1. Introduction
3.9.2. Formal Thought Disorders
3.9.3. Disorders of Thought Content
3.10. The Psychopathology of Language
3.10.1. Introduction 
3.10.2. Aphasia
3.10.3. Childhood Dysphasia
3.10.4. Childhood Dyslalia. Simple Speech and Language Delay
3.10.5. Dysphemia or Stuttering
3.10.6. Psychopathology of Language in Other Clinical Conditions 
3.11. The Psychopathology of Affectivity
3.11.1. Introduction
3.11.2. Components and Exploration of Affectivity
3.11.3. Affective Alterations
3.12. Psychomotor Disorders
3.12.1. Introduction
3.12.2. Psychomotor Disorders
3.12.3. Mimicry Disorders
Module 4. Mental Disorders (I)
4.1. Mental Disorders with an Organic Cause and Psychotic Disorders
4.1.1. Delirium and Dementia
4.1.2. Amnesia Disorders and Other Mental Disorders with an Identified Organic Etiology
4.1.3. Substance-Related Disorders
4.1.4. Schizophrenia
4.1.5. Other Psychotic Disorders
4.2. Mood Disorders
4.2.1. Historical Introduction
4.2.2. Classification of Mood Disorders 
4.2.3. Syndromes
4.2.4. Episodes
4.2.5. Disorders
4.2.6. Specifications
4.2.7. Epidemiology
4.2.8. Progression
4.2.9. Differential Diagnosis
4.2.10. Etiology
4.2.11. Assessment
4.2.12. Treatment
4.3. Anxiety Disorders
4.3.1. Introduction and Basic Concepts
4.3.2. Anxiety Syndromes
4.3.3. Distress Disorder
4.3.4. Phobia Disorders
4.3.5. Agoraphobia without History of Panic Disorder
4.3.6. Specific Phobia
4.3.7. Social Phobia
4.3.8. Generalized Anxiety Disorder
4.3.9. Anxiety Disorder due to Medical Illness
4.3.10. Substance-Induced Anxiety Disorder
4.3.11. Non-Specific Anxiety Disorder
4.3.12. Explanatory Models
4.3.13. Assessment
4.3.14. Treatment
4.4. Obsessive Compulsive Disorder
4.4.1. Historical Introduction
4.4.2. Basic Concepts
4.4.3. Evolution in Classification (ICD and DSM)
4.4.4. Author Classification
4.4.5. Progression
4.4.6. Epidemiology
4.4.7. Differential Diagnosis
4.4.8. Explanatory Models
4.4.9. Assessment
4.4.10. Treatment
4.5. Stress Disorder
4.5.1. Historical Introduction
4.5.2. Post-Traumatic Stress Disorder
4.5.3. Progression
4.5.4. Epidemiology
4.5.5. Differential Diagnosis
4.5.6. Acute Stress Disorder
4.5.7. Explanatory Models
4.5.8. Assessment
4.5.9. Treatment
Module 5. Mental Disorders (II)
5.1. Somatoform Disorders
5.1.1. Introduction
5.1.2. Historical Background
5.1.3. Diagnostic Classifications
5.1.4. Somatic Disorder 
5.1.5. Conversion Disorder
5.1.6. Pain Disorder
5.1.7. Hypochondria
5.1.8. Body Dysmorphic Disorder
5.1.9. Non-Specific Anxiety Disorder
5.1.10. Undifferentiated Somatoform Disorder
5.1.11. Somatoform Vegetative Dysfunction
5.2. Factitious Disorder
5.2.1. Classification and Description 
5.2.2. Münchhausen Syndrome by Proxy 
5.2.3. Course and Epidemiology 
5.2.4. Differential Diagnosis with Simulation 
5.2.5. Psychological Processing of Somatic Symptoms
5.3. Dissociative Disorders
5.3.1. Introduction 
5.3.2. Diagnostic Classification
5.3.3. Other Classifications
5.3.4. Explanatory Models
5.3.5. Differential Diagnosis
5.3.6. Clinical Manifestations of Dissociative Disorders
5.4. Psychosomatic Disorders
5.4.1. Introduction
5.4.2. Classification and Description
5.4.3. Psychosomatic Theories
5.4.4. Current Outlook
5.4.5. Stress and Psychophysiological Disorders
5.4.6. Disorders Associated with the Immune System
5.5. Eating Disorders
5.5.1. Introduction
5.5.2. Diagnostic Classification
5.5.3. Explanatory Models of Eating Disorders
5.5.4. Anorexia Nervosa
5.5.5. Bulimia Nervosa
5.5.6. Binge Eating Disorder
5.5.7. Obesity 
5.6. Sexual Disorders and Sexual Identity Disorders
5.6.1. Introduction
5.6.2. Classification of Sexual Disorders
5.6.3. Sexual Response Cycle
5.6.4. Sexual Dysfunctions
5.6.5. Paraphilias
5.6.6. Sexual Identity Disorder 
5.7. Sleep Disorders
5.7.1. Introduction
5.7.2. Sleep Disorders Classification
5.7.3. Dyssomnia
5.7.4. Parasomnia
5.7.5. Other Sleep Disorders
5.8. Impulse Control Disorders
5.8.1. Historical Introduction
5.8.2. Definition and Description 
5.8.3. Theoretical Perspectives
5.8.4. Intermittent Explosive Disorder 
5.8.5. Kleptomania
5.8.6. Pyromania
5.8.7. Pathological Gambling 
5.8.8. Trichotillomania 
5.9. Adaptation Disorder
5.9.1. Classification
5.9.2. Epidemiology and Prevalence
5.9.3. Differential Diagnosis
5.10. Personality Disorders
5.10.1. Introduction
5.10.2. Classification
5.10.3. Characteristics of Personality Disorders
5.10.4. Classification
5.10.5. Criteria for Different Personality Disorders
5.10.6. Millon's Theory of Personality Disorders
5.10.7. Big Five Traits and Personality Disorders
5.10.8. Psychopathy
5.10.9. Evaluation of Personality Disorders
5.10.10. Treatment of Personality Disorders
5.10.11. General Aspects of Treatment in The Management of the Different Personality Disorders
5.11. Culture-Specific Disorders
5.12. Nursing Care in Mental Disorders
Module 6. Personality Psychology
6.1. Introduction to the Psychology of Personality
6.1.1. The Definition of Personality
6.1.2. Objectives of Personality Psychology
6.1.3. Explain the Theoretical Models of Personality Psychology
6.1.4. Research Traditions in Personality Psychology 
6.2. Biological Theories of Personality
6.2.1. Introduction
6.2.2. Constitutionalist Typological Orientations
6.2.3. Hormonal Typologies
6.2.4. Pavlov's Typology
6.2.5. Phrenology Theories 
6.3. Psychoanalytic Theories of Personality
6.3.1. Introduction
6.3.2. Basic Propositions of Psychoanalytic Theory
6.3.3. Primary and Secondary Processes
6.3.4. The Structure of Personality
6.3.5. The Dynamics of Personality
6.3.6. Personality Development
6.3.7. Implications of Psychoanalytic Theory for Psychopathology
6.3.8. H.H. Interpersonal Theory Sullivan
6.4. Rogers' Phenomenological Theory
6.4.1. Introduction
6.4.2. Basic Assumptions
6.4.3. The Structure of Personality
6.4.4. The Dynamics of Personality
6.4.5. Implications in Psychopathology
6.5. Kelly's Theory of Personal Constructs
6.5.1. Introduction
6.5.2. The Definition of Constructivism
6.5.3. Fundamental Postulate and Corollaries
6.5.4. The Structure of Personality
6.5.5. The Dynamics of Personality
6.5.6. Evolutionary Development
6.5.7. Implications of the Theory for Psychopathology
6.6. Allport's Personality Theory
6.6.1. Assumptions and Methodology
6.6.2. The Structure of Personality
6.6.3. Behavioral Determinants
6.7. Cattell's Personality Theory
6.7.1. Introduction
6.7.2. Cattell's Personality Structure
6.7.3. Status and Role
6.7.4. Evolutionary Change in Personality 
6.8. Eysenck's Personality Theory
6.8.1. Introduction
6.8.2. Psychoticism
6.8.3. Neuroticism and Extraversion
6.8.4. Behavior and Personality Dimensions
6.8.5. Personality Dimensions and Well-Being
6.9. The Big Five and Other Factor-Type Models
6.9.1. Five-Factor Models
6.9.2. Historical Development
6.9.3. Other Factor-Type Models
6.10. Theories Based on Social Learning
6.10.1. Introduction
6.10.2. Rotter's Social Learning Theory
6.10.3. Bandura's Model of Reciprocal Determinism
6.11. Interactionist Models
6.11.1. Introduction
6.11.2. The Person-Situation Controversy
6.11.3. The Interactionist Perspective
6.12. Personality Psychology Constructs
6.12.1. Introduction
6.12.2. The Concept of Self-Control
6.12.3. The Concept of Perceived Self-Efficacy Expectancy
6.12.4. Attribution Processes
6.12.5. Consequences of Loss of Behavioral Control
6.12.6. Resilient Personality, Sense of Coherence and Resilience
6.12.7. Emotional Intelligence
6.13. Contributions to Identity from a Cognitive and Social Perspective
6.13.1. Contributions to Identity from a Cognitive and Social Perspective
6.13.2. The Problem of the Self
6.13.3. Personal Identity as Narrative Identity
6.13.4. Stability and Change
6.13.5. The Multiplicity of the Self
6.13.6. Social Self. Self-Observation Theory
6.14. Royce and Powell's Theory of Individuality
6.14.1. Introduction
6.14.2. The Structure of Personality
6.14.3. The Dynamics of Personality
6.14.4. Personality Throughout the Life Cycle
Module 7. Psychological Differences between Individuals
7.1. Introduction to Differential Psychology
7.1.1. Introduction
7.1.2. Differential Psychology
7.1.3. The Features of Differential Psychology
7.1.4. Problems Raised by Differential Psychology
7.1.5. Ultimate Determinants of Behavioral Differences
7.1.6. Research Strategies
7.2. Interindividual Differences: Intelligence, Creativity, and Personality
7.2.1. Intelligence
7.2.2. Creativity
7.2.3. Personality
7.3. Interindividual Differences: Psychological Styles, Cognitive Styles, and Anxiety
7.3.1. Introduction
7.3.2. Psychological Styles
7.3.3. Cognitive Styles
7.3.4. Cognitive Control
7.3.5. Anxiety
7.4. Intragroup Differences: Age, Sex, Race, and Social Class
7.4.1. Introduction
7.4.2. Differences according to Age
7.4.3. Differences according to Sex/Gender
7.4.4. Differences according to Race
7.4.5. Differences according to Social Characteristics
7.4.6. Bilingualism
Module 8. Childhood Mental Disorders
8.1. Introduction and Global Disorders
8.1.1. Clinical Child and Adolescent Psychology
8.1.2. Intellectual Disability
8.1.3. Pervasive Developmental Disorders
8.2. Ability Disorders
8.2.1. Communication Disorders
8.2.2. Learning Disorders
8.2.3. Motor Skills Disorders
8.3. Habit Disorders
8.3.1. Attention and Hyperactivity Disorders
8.3.2. Behavioral Disorders
8.3.3. Eating Disorders in Childhood and Adolescence
8.3.4. Elimination Disorders
8.3.5. Sleep Disorders
8.3.6. Motor Habit Disorders
8.4. Emotional Disorders
8.4.1. General Anxiety
8.4.2. Fears and Phobias
8.4.3. Obsessive and Stress Disorders
8.4.4. Mood Disorders
8.5. Other Childhood and Adolescent Disorders
8.5.1. Other Childhood and Adolescent Disorders
8.5.2. Child and Adolescent Health Psychology
8.5.3. Abuse and Neglect in Infancy and Childhood
8.5.4. Addiction in Children and Adolescents
Module 9. Social and Organizational Psychology Approach
9.1. Theoretical Models
9.1.1. Historical Background
9.1.2. Social Psychology Perspectives
9.1.3. Psychoanalytical Orientation
9.1.4. Gestalt School
9.1.5. Cognitive Orientation
9.1.6. Behaviorism
9.1.7. Symbolic Interactionism
9.2. Social Cognition and Attribution Processes
9.2.1. Social Cognition
9.2.2. Attribution Processes
9.3. Attitudes
9.3.1. Introduction
9.3.2. Definition and Conceptual Distinctions
9.3.3. Structural Characteristics of Attitudes
9.3.4. Functions of Attitudes
9.3.5. Effects of Attitudes on Behavior
9.3.6. Attitude Change Strategies
9.3.7. Social Media Influence
9.4. Social Interaction Processes
9.4.1. Influencing Factors in People Perception
9.4.2. Interpersonal Attraction
9.4.3. Social Power
9.4.4. Aggressive Behavior
9.4.5. Behavioral Help
9.4.6. Nonverbal Communication
9.4.7. Conflict 
Module 10. Psychological Therapy    
10.1. Psychotherapy Components
10.1.1. The Problem of Defining Psychotherapy
10.1.2. The Client or Patient
10.1.3. The Psychotherapist
10.1.4. The Therapeutic Relationship
10.1.5. The Therapeutic Process
10.2. Historical Approach to Psychotherapy
10.2.1. Introduction
10.2.2. Historical Overview of Psychotherapy
10.2.3. Results Research
10.2.4. Trend towards Short-Term Therapy
10.3. Psychoanalysis and Freud
10.3.1. Introduction
10.3.2. Historical Development
10.3.3. Stages of Freudian Psychoanalytical Psychotherapy
10.3.4. Models Proposed by Freud
10.3.5. Defence Mechanisms
10.3.6. Theory and Clinical Application
10.3.7. Technical Resources
10.4. Psychoanalysis and Psychodynamically Oriented Therapies
10.4.1. Psychoanalytic Developments: Psychodynamic Psychotherapy
10.4.2. Neofreudians or Neopsychoanalysts
10.4.3. Psychoanalytic Tradition of the Self
10.4.4. Psychoanalytic Psychotherapies
10.4.5. Lacanian Theory
10.5. Phenomenological-Existential and Humanistic Models
10.5.1. Introduction
10.5.2. Phenomenological-Existential Therapies
10.5.3. Humanistic Psychotherapies
10.6. Family Therapies and Systemic Models
10.6.1. Introduction
10.6.2. Family Therapy Models
10.6.3. Systemic
10.6.4. Current Developments
10.7. Group Therapy
10.7.1. Introduction 
10.7.2. Specific Aspects of Group Therapy
10.7.3. Phases of the Group Process
10.7.4. Characteristics of the Group Therapist
10.7.5. Models and Types of Group
10.8. Behavior Therapies
10.8.1. Introduction
10.8.2. History and Present of Behavioral Therapy
10.8.3. Assessment in Behavioral Therapy
10.8.4. Intervention Techniques Based on Activation Control
10.8.5. Biofeedback Techniques
10.8.6. Systematic Desensitization
10.8.7. Exposure Techniques
10.8.8. Operant Techniques
10.8.9. Aversive Techniques
10.8.10. Modeling Techniques (Observational, Imitation, or Vicarious Learning)
10.8.11. Covert Conditioning Techniques
10.8.12. Self-Control Techniques
10.8.13. Social Skills Training
10.8.14. Hypnotherapy
10.9. Cognitive Therapy
10.9.1. Introduction
10.9.2. Basic Concepts
10.9.3. Cognitive-Behavioral Models
10.10. Integrative Models
10.10.1. Introduction
10.10.2. Technical Integration
10.10.3. Theoretical Integration
10.10.4. Common Factors
Module 11. Statistics, Scientific Method, and Psychometrics
11.1. Statistics
11.1.1. Introduction
11.1.2. Descriptive Statistics with One Variable
11.1.3. Correlation
11.1.4. Regression
11.1.5. Introduction to Probability
11.1.6. Probability
11.1.7. Introduction to Inferential Statistics
11.1.8. Quantitative Data Analysis: The Most Common Parametric Tests
11.1.9. Non-Parametric Contrasts
11.2. The Scientific Method and The Experimental Method
11.2.1. Introduction to The Scientific Method
11.2.2. Definition and Control of Psychological Variables
11.2.3. The Design of the Experiment
11.2.4. Unifactorial Designs
11.2.5. Factorial Designs
11.2.6. Quasi-Experimental Designs
11.2.7. N-of-1 Designs
11.2.8. Surveys 
11.3. Psychometry
11.3.1. Introduction
11.3.2. Classical Test Theory
11.3.3. Generalizability Theory
11.3.4. Item Response Theory
11.3.5. Validity
Module 12. Fundamentals of Mental Health Nursing
12.1. Models and Theories of Mental Health Nursing
12.2. The Nursing Care Process for People with Mental Disorders
12.3. NANDA-NOC-NIC Taxonomies and their Practical Applicability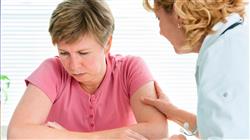 A unique, key, and decisive training experience to boost your professional development"