professional master's degree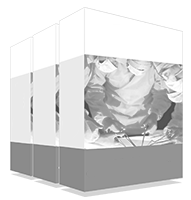 Aside from being the largest organ in the body, the skin is the ultimate sign of beauty. As such, more and more people are opting for dermo-aesthetic treatments to improve the appearance of their skin, eliminating imperfections and restoring freshness, luminosity and firmness to the face and body. This boom means that the market is demanding more and more professionals trained in this specialty. For this reason, TECH has designed this program, with which nurses can learn not only the physiology of the skin, but also the most effective approaches in each case to correct imperfections, cure pathologies or maintain a healthy appearance. Therefore, and after updating knowledge through this program, students will be able to work in an area that is increasingly in demand, highlighting their professional profile and placing themselves at the forefront of the sector.
completion date
03/16/2024
The world's largest faculty of nursing"
This Professional Master's Degree is designed to update the nursing professional in the latest trends in aesthetic nursing. All of this based on cutting-edge content, a unique methodology and an excellent teaching staff"
In image of society, the appearance of the skin has come to play a fundamental role for people. Reducing wrinkles, eliminating flaccidity or rejuvenation and luminosity are just some of the results sought by patients, who find in dermo-aesthetic treatments the answer to their requirements. This growing demand for aesthetic medical centers and qualified professionals in this field supports and gives meaning to the creation of this Professional Master's Degree, with which professionals will learn to understand the functioning of the skin, its processes and the most appropriate treatments depending on the patient's needs.
Therefore, through 10 theoretical modules, the student will learn the basics of skin anatomy, as well as the most frequent topical pathologies and the means to cure them. This knowledge will provide the nurse with an unprecedented growth in competence, which will enable them to practice as a professional in dermo-aesthetics, a specialty that is constantly growing and being updated in recent years. 
In the same way, and understanding aesthetic nursing as a branch in continuous renovation, during the program the most cutting-edge treatments that are revolutionizing the beauty market will be studied. From carboxytherapy, through the different types of Fillers, to the various procedures for hair removal, the program takes a 360° tour of the current state of the art in dermo-aesthetic treatments and their means of application.
In addition, this Professional Master's Degree is unique in that it offers the student a complete vision of aesthetic nursing that includes aspects neglected by other professionals in the interdisciplinary team. Accordingly, during the course of the program, the different ways of aesthetic treatment for oncology patients, specific treatments for skin pathologies and the singularities of the female intimate anatomy and its treatment from the aesthetic nursing will be studied.
All of this, condensed into 1,500 hours of immersive teaching and direct qualification (without final work), in which the professional will learn the keys to practice Aesthetic Nursing with total success. In addition, it is taught in 100% online mode, to guarantee the student the effective compatibility of their academic, professional and personal activity. A unique study opportunity that only TECH, the world's largest online university, could offer.
The program includes nursing interventions in the treatments most demanded by patients, such as carboxytherapy or dermo-aesthetic facial massage or skin filler procedures"
This Professional Master's Degree in Aesthetic Nursing contains the most complete and up-to-date program on the market. Its most notable features are: 
Practical cases presented by experts in Aesthetic Nursing
The graphic, schematic, and practical contents with which they are created, provide scientific and practical information on the disciplines that are essential for professional practice 
Practical exercises where the self-assessment process can be carried out to improve learning
Its special emphasis on innovative methodologies 
Theoretical lessons, questions to the expert, debate forums on controversial topics, and individual reflection work
Content that is accessible from any fixed or portable device with an Internet connection
During the Professional Master's Degree, you will learn how to apply the most advanced skin care treatments for both face and body"
The program's teaching staff includes professionals from the sector who contribute their work experience to this educational program, as well as renowned specialists from leading societies and prestigious universities.
The multimedia content, developed with the latest educational technology, will provide the professional with situated and contextual learning, i.e., a simulated environment that will provide immersive training programmed to train in real situations.
This program is designed around Problem-Based Learning, whereby the professional must try to solve the different professional practice situations that arise throughout the program. For this purpose, the student will be assisted by an innovative interactive video system created by renowned and experienced experts.   
You will be updated in an area of nursing that has been growing steadily in recent years"
During the Professional Master's Degree, you will learn how to apply the most advanced skin care treatments for both face and body"
This curriculum has been designed to provide a comprehensive and highly effective overview of each and every aspect that influences the practice of dermo-aesthetic nursing. From the skin, through the elements of management of a dermo-aesthetic practice, to the specific care of oncology patients, the program is configured as a unique tool in the hands of the student to position their clinic as a reference center in the sector.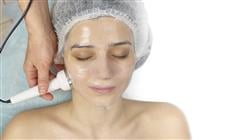 Get to know the most complete curriculum in the university panorama in the field of Aesthetic Nursing. Do not miss this great opportunity and enroll now"
Module 1. Aesthetic Nursing 
1.1. Aesthetic Nursing: New Developments in the Profession  
1.2. PAE Applied to Aesthetics  
1.3. Diagnosis and Nursing Record  
1.4. Hygiene in an Aesthetic Practice  
1.4.1. Antiseptics  
1.4.2. Hand Hygiene   
1.4.3. Utensil Hygiene  
1.4.4. Sanitary Waste Management  
1.5. Organization of the Aesthetic Practice  
1.6. Aesthetic Practice Management  
1.7. Urgent Care in the Aesthetic Nurse's Practice  
1.8. Complications in Aesthetic Nursing  
Module 2. Aging and Cosmetic Assessment in Aesthetic Nursing  
2.1. History of Anti-Aging Medicine  
2.2. Theories of Aging Pathophysiology  
2.3. Species and Longevity   
2.4. Mechanisms of Cellular Aging  
2.5. Mitochondria  
2.6. Chronobiology I. Suprachiasmatic Pineal Nucleus. Circadian Rhythm  
2.7. Chronobiology II Sleep and Sleeplessness  
2.8. Immunity Immunosenescence  
2.9. Telomeres and Telomerase  
2.10. Exposome and Aging  
Module 3. Skin   
3.1. Skin Anatomy and Structure of the Skin  
3.2. Skin Appendages  
3.2.1. Hair  
3.2.2. Nails  
3.2.3. Sebaceous Glands  
3.2.4. Sweat Glands  
3.3. Skin Functions and Elementary Lesions  
3.3.1. Protection  
3.3.2. Metabolism  
3.3.3. Temperature Regulation  
3.3.4. Sensory  
3.3.5. Excretory  
3.3.6. Energy Reserve  
3.4. Skin Care in the Different Stages of Life: Neonatal, Pediatrics, Adolescent, Adult, Geriatric, Pregnancy  
3.4.1. Neonatal  
3.4.2. Pediatric
3.4.3. Adolescent 
3.4.4. Adult 
3.4.5. Geriatric 
3.4.6. Pregnancy 
3.5. Embryology of the Skin and Skin Appendages  
3.5.1. Skin Development  
3.5.2. Hair Development  
3.5.3. Nail Development  
3.5.4. Skin Gland Development  
3.6. Skin Types  
3.6.1. Density  
3.6.2. Skin Emulsion  
3.6.3. Skin Phototype  
3.6.4. Status  
3.7. Skin Hygiene  
3.8. Types of Face and Body Hygiene Treatment  
3.9. Skin Cleansing  
3.9.1. Superficial Cleansing of the Face and Body  
3.9.2. Deep Skin Cleansing  
3.9.3. Specific Techniques for Deep Skin Cleansing  
3.9.4. Facial Cleansing Treatment Steps  
3.9.5. Body Cleansing Treatment Steps  
3.9.6. Tools and Materials Used in Hygiene Treatments  
3.10. Skin Hydration  
3.10.1. Manual Techniques  
3.10.2. Materials and Technical Methods  
3.10.3. Specific Cosmetics  
3.10.4. Equipment 
Module 4. Most Frequent Dermatological Pathologies  
4.1. Acne  
4.2. Rosacea 
4.3. Seborrheic Dermatitis  
4.4. A topic Dermatitis  
4.5. Contact Dermatitis  
4.6. Pigmentation Disorders Hyperpigmentation  
4.7. Pigmentation Disorders Hypopigmentation  
4.8. Psoriasis  
4.9. Skin Infections and Infestations Caused by Pathogenic Agents: Bacteria  
4.10. Skin Infections and Infestations Caused by Pathogenic Agents: Viruses  
Module 5. Nursing in Hair Removal  
5.1. Laser Classification According to Power  
5.1.1. Factors That Influence Laser Hair Removal  
5.2. Photoepilation With Pulsed Light  
5.2.1. Factors That Influence Pulsed Light Hair Removal  
5.3. Objectives of Laser Hair Removal  
5.4. Procedures That Influence Laser Hair Removal  
5.5. First Visit  
5.5.1. Client Information  
5.5.2. Technical and Follow-Up Data  
5.5.3. Informed Consent  
5.6. Informed Consent  
5.7. Technique Procedure  
5.7.1. Cleansing, Shaving and Disinfection 
5.7.2. Delimitation of the Area  
5.7.3. Protection  
5.7.4. Application of Cooling Gel  
5.7.5. Using Equipment  
5.7.6. Removal of Gel and Application of Decongestant Product  
5.8. Risks and Side Effects  
5.9. Precautions, Post-Laser Hair Removal Care and After-Sessions  
5.10. Protection Measures for Professionals and Clients  
5.10.1. Clothing  
5.10.2. Recommended Postural Hygiene at Work 
Module 6. Aesthetic Massage in Aesthetic Nursing 
6.1. The Application of Aesthetic Massage and the Immediate, Delayed, Local and General Effects of Massage on the Various Organs and Systems  
6.2. Classification of Massages According to Their Action and the Different Applicable Techniques
6.3. Effects, Indications, Precautions and Contraindications of Aesthetic Massage Procedures  
6.4. Application Parameters of Massage Procedures and Selection Criteria for Aesthetic Massage Procedures  
6.5. Techniques for Performing Body Aesthetic Massage Procedures  
6.6. Zone Massage: Specific Procedures and Time of Execution  
6.7. Aesthetic Massage With Mechanical Effect Equipment  
6.8. Aesthetic Massage With Mechanical Effect  
6.9. Application Techniques of the Different Equipment  
6.10. Indications for Mechanical Aesthetic Massage  
6.11. Immediate and Subsequent Results of Mechanical Massage on Different Organs, Devices and Systems  
Module 7. Peeling in Dermocosmetics  
7.1. General Aspects  
7.2. Advance Preparation  
7.3. Superficial Peeling  
7.4. Medium Peeling  
7.5. Deep Peeling  
7.6. Post-Peeling Care Adverse Effects and their Treatment  
7.7. Introduction to Dermocosmetics  
7.8. General Cosmetic Skin Care  
7.9. Specific Cosmetic Care  
Module 8. Nutrition Applied to Aesthetic Nursing. Psychological Aspects  of the Patient  
8.1. Nursing Care in Anti-Aging Nutricosmetics 
8.2. Orthomolecular Dermocosmetics 
8.3. Microbiota 
8.4. Prebiotics and Probiotics  
8.5. Nutrigenetics. Nutrigenomics  
8.6. Supplementation  
8.7. Food Additives  
8.8. Most Frequent Nutritional Alterations Related to Aesthetics  
8.9. Psychological Approach to the Patient in Aesthetics 
8.10. Psychological Aspects of Aging  
Module 9. Physical Activity. Sedentary Lifestyles and Obesity  
9.1. Physiology of Physical Activity  
9.2. Physiological Evaluation and Interpretation I  
9.3. Physiological Evaluation and Interpretation II  
9.4. Personalized Prescription of Physical Activity in Young Adults 
9.5. Personalized Prescription of Physical Activity for the Elderly 
9.6. Physical Activity, Longevity and Quality of Life 
9.7. Strategies for Rehabilitation and Recovery from Exertion 
9.8. Sedentary Lifestyles and Obesity 
9.9. Pharmacological Treatment of Obesity. GLP1-Liraglutide 
9.10. Dietary Supplementation 
Module 10. Nursing Care in Other Procedures and Treatments   
10.1. Facial Fillers 
10.2. Bioplasty 
10.3. Botulinum Toxin 
10.4. Sustaining Wires 
10.5. Chemical Peeling 
10.6. Radiofrequency, Technology and Biological Effects 
10.7. Facial Rejuvenation 
10.8. Rhinomodeling and Mentoplasty 
10.9. Facial and Body Carboxitherapy 
10.10. PRP (Platelet Rich Plasma) 
10.11. Microdermabrasion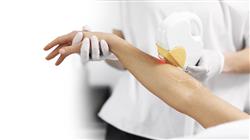 With this syllabus you will learn everything you need to offer your patients a differential approach to skin pathologies, imperfections and other skin-related problems"