Professional Master's Degree
Advanced Practice Nursing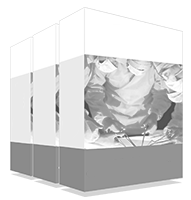 Given the increasing complexity of healthcare services, there has also been a growing need for nurses able to address sensitive situations with a modern and specialized vision. The International Council of Nursing has defined an Advanced Practice Nurse as a professional "who has acquired expert knowledge, complex decision-making skills and clinical competencies for expanded practice". This TECH program delves into the need to update nursing professionals who want to pursue this health branch, providing the latest developments in knowledge and skills most required in the daily reality of advanced practice nurses
completion date
03/21/2024
The world's largest faculty of nursing"
You will expand and refresh your knowledge of nursing diagnoses with the latest updates on the types of nursing diagnoses"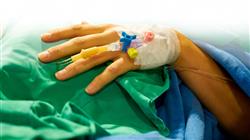 The nursing professional's need to constantly update on advanced practice areas means that this new labor reality requires the best prepared and qualified nurses. They must possess skills that excel not only in health services themselves, but also in their efficient management and administration
Based on that premise, TECH has brought together a specialized teaching team to create this Professional Master's Degree in Advanced Practice Nursing . Nursing professionals will have access to the latest scientific postulates in areas of advanced practice such as cardiology, the digestive system, minor surgeries, oncohematology or nephrourology, among other fields of special interest to contemporary nursing
Throughout the syllabus, issues such as evidence-based nursing, EPA in teaching, research and management, supervision and coordination of nursing teams, as well as the current reality of Advanced Practice Nursing in Spanish-speaking countries, are also discussed 
The program is presented in a completely online format, which means nurses can take on the entire course load without having to sacrifice any aspect of their professional or personal lives. All the didactic material is available for download from day one, and can be studied from any device with an Internet connection
You will professionally excel in nursing team leadership using advanced knowledge in the supervision and coordination of nursing teams" 
This Professional Master's Degree in Advanced Practice Nursing  contains the most complete and up-to-date academic program on the market. Its most notable features are: 
Practical cases presented by experts in Advanced Practice Nursing 
The graphic, schematic, and practical contents with which they are created, provide scientific and practical information on the disciplines that are essential for professional practice 
Practical exercises where self-assessment can be used to improve learning 
Its special emphasis on innovative methodologies in Advanced Practice Nursing
Theoretical lessons, questions to the expert, debate forums on controversial topics, and individual reflection assignments
Content that is accessible from any fixed or portable device with an Internet connection
You will have access to advanced practice in a multitude of healthcare areas, including addressing mental health in primary care and maternal and child health"
The program's teaching staff includes professionals from sector who contribute their work experience to this training program, as well as renowned specialists from leading societies and prestigious universities
The multimedia content, developed with the latest educational technology, will provide the professional with situated and contextual learning, i.e., a simulated environment that will provide immersive specialization programmed to learn in real situations
This program is designed around Problem-Based Learning, whereby the professional must try to solve the different professional practice situations that arise throughout the program. For this purpose, the student will be assisted by an innovative interactive video system created by renowned and experienced experts
You will begin to apply advanced management of patients in situations of polytrauma or major catastrophes to your daily practice"
You will be able to review the latest scientific evidence on sutures, negative pressure therapy and foreign body removal in minor surgeries"
Using the most advanced educational technology and the most successful teaching methods, TECH has built this program with a notorious academic quality. Using Relearning, a method TECH has pioneered, nurses will gradually and naturally update all their knowledge. This reduces the effort and time investment required for the course, reducing the course load and focusing on the most relevant terms and concepts in Advanced Practice Nursing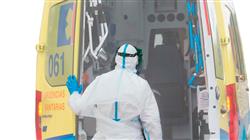 You will have at your disposal a wealth of audiovisual support material, including interactive summaries, study guides, activities for each topic and complementary readings"
Module 1. Advanced Practice Nursing
1.1. Advanced Practice Nursing (APN)
1.2. Advanced Practice in Professional Nursing 
1.3. Present and Future 
1.4. Scope of Application 
1.5. Career Opportunities 
1.6. APN in Research 
1.7. APN in Teaching: Doctorate Programs  
1.8. APN in Management
1.8.1. Clinical Financial Management
1.8.2. Primary Care Center (PCC) Management
1.8.3. Hospital Management 
1.9. APN Clinical Practice Application   
Module 2. Fundamentals of Nursing and Advanced Practice
2.1. Theories and Models in EPA
2.1.1. Conceptual Modeling 
2.1.2. Theories 
2.2. Evidence-Based Nursing (EBN)
2.2.1. Origin and Evolution 
2.2.2. Theoretical Framework 
2.2.3. EBN Today: Clinical Implications 
2.2.4. Main Factors Favoring the Application of EBN 
2.2.5. Barriers to the Application of EBN 
2.3. Developing Advance Care Plans
2.3.1. Nursing Care Processes (NCP) 
2.3.2. Classification and Elaboration of Advanced Nursing Care Plans 
2.4. Advanced Practice in Patient Assessment 
2.4.1. Assessment Processes 
2.4.1.1. Data Collection 
2.4.1.2. Data Organization: Functional Health Patterns 
2.4.1.3. Data Validation 
2.5. Nursing Diagnoses
2.5.1. Concept and Evolution of Nursing Diagnoses 
2.5.2. Differences between nursing and medical diagnoses 
2.5.3. Nursing Diagnoses 
2.5.4. Classification of NANDA Diagnoses 
2.5.5. Components of a Nursing Diagnosis 
2.5.6. Types of Nursing Diagnoses 
2.5.7. Nursing Diagnosis Statement 
2.5.8. Nursing Diagnosis Management
2.5.9. Diagnostic Accuracy 
2.5.10. Most Frequent Errors in Diagnostic Judgment 
2.5.11. Recommendations to Correctly Establish Nursing Diagnoses 
2.6. Therapeutic Judgment in Nursing 
2.6.1. Planning 
2.6.2. Implementation 
2.6.3. Assessment 
2.7. Advanced Practice in Patients with Chronic Pathology
2.8. Nursing in Case Management
2.8.1. Competencies of Nursing Case Managers
2.9. Nurse Prescriptions 
2.10. Supervising and Coordinating Nursing Teams
2.10.1. Leadership Styles 
2.10.2. Recommendations for Supervising and Coordinating Nursing Teams
Module 3. Advanced Practice in Special Services 
3.1. Advanced Hospital Triage Systems 
3.2. Advanced Procedures and Techniques in Hospital Emergency Departments  
3.3. Advanced Out-of-Hospital Triage Systems  
3.4. Advanced Medical Transportation  
3.5. Nursing Techniques and Procedures in Out-of-Hospital Emergencies  
3.6. Advanced Management of Polytraumatized Patients  
3.7. Advanced Management of Patients in Major Disasters   
3.8. Advanced Practice in Critically Ill Patients   
3.9. Mechanical Ventilation  
3.10. Advanced Practice Nursing in Anesthesia and Resuscitation 
Module 4. Advanced Practice in Cardiology 
4.1. Advanced ECG for Nursing  
4.2. Pacemaker and Holter  
4.3. Patient Management in the Coronary Care Unit  
4.4. Role of Nursing Professionals in Hemodynamics  
4.5. Cardiac Surgery  
4.6. Nursing Interventions in Cardiological Diagnostic Tests  
4.6.1. Echocardiogram  
4.6.2. Ergometry  
4.6.3. Tilting Bed  
4.6.4. Ankle-Brachial Index (ABI) Doppler   
4.7. Advanced Drug Management in Cardiology  
4.8. Cardiology Nursing Techniques and Procedures  
4.9. Nursing in Cardiopathy Patient Rehabilitation  
4.10. Continuity of Care in Patients with Cardiopathies  
Module 5. Advanced Practice in Digestive System, Endocrinology and Nutrition 
5.1. Semiology and Examination of the Digestive Tract   
5.2. Special Nasogastric Probes  
5.3. Advanced Management of Enteral Nutrition  
5.4. Advanced Management of Parenteral Nutrition  
5.5. Advanced Diet Therapy   
5.5.1. Advanced Nutritional Assessment 
5.6. Diabetic Education  
5.6.1. Injection Techniques and Common Errors
5.6.2. Continuous Glucose Monitoring Systems 
5.7. Ostomies   
5.8. Advanced Practice Nursing in Digestive Surgery  
5.9. Nursing Competencies in Digestive System Diagnostic Tests   
5.10. Advanced Practice in Oral Health 
Module 6. Minor Surgery and Dressings 
6.1. Types of Wounds  
6.2. Complex Chronic Wounds 
6.3. Advanced Practice Nursing in Chronic Complex Wound Care  
6.4. Debridement Techniques  
6.5. Advanced Burn Management 
6.6. Negative Pressure Therapy
6.7. Incision with Drainage, Skin and Subcutaneous Tissue Biopsy  
6.8. Treating Warts, Molluscum Contagiosum and Papillomas  
6.9. Extraction of Foreign Bodies  
6.10. Sutures   
Module 7. Maternal and Child Health 
7.1. Obstetric Ultrasound   
7.2. Cardiotocographic Recording   
7.3. Out-of-Hospital Births  
7.4. Diagnostic Techniques in Gynecologic Cancers   
7.5. Application of Contraceptive Treatments   
7.6. Neonatal Assessment and Resuscitation Maneuvers in the Delivery Room  
7.7. Neonatal Extracorporeal Membrane Oxygenation (ECMO)
7.8. Neonatal Mechanical Ventilation   
7.9. Pediatric Intensive Care  
7.10. Catheter Insertion in Pediatrics  
Module 8. Oncohematology and Palliative Care 
8.1. Chemotherapy   
8.2. Radiotherapy  
8.2.1. External  
8.2.2. Brachytherapy and Intracavitary  
8.2.3. Systemic Coaching  
8.3. Central Catheter with Subcutaneous Reservoir: Hickman Catheter  
8.4. Peripherally Inserted Central Catheter (PICC): Midline Catheter  
8.5. Oncologic Emergencies  
8.6. Special Care for Patients Undergoing Oncologic Treatment  
8.6.1. General Adverse Effects  
8.6.2. Mucositis  
8.6.3. Nausea and Vomiting  
8.6.4. Skin and Appendages Alterations  
8.7. Advanced Management of Analgesic Pharmacotherapy in Oncologic Pain   
8.8. Hematopoietic Progenitor Transplantation  
8.9. Hemoderivatives  
8.10. Advanced Palliative Care  
8.10.1. End-of-Life Care: Grief Management  
8.10.2. Family Care  
Module 9. Nephrourology 
9.1. Urinary and Renal System Exploration  
9.2. Advanced Diagnostic Techniques in Nephrourology  
9.3. Urinalysis and Urinary Sediment Interpretation  
9.4. Bladder Catheterization   
9.5. Using Drugs and Invasive Treatments in the Urinary System  
9.6. Urinary Incontinence  
9.6.1. Effort  
9.6.2. Urgent Urination  
9.6.3. Overflow  
9.7. Bladder Re-education Techniques  
9.8. Hemodialysis  
9.9. Vascular Accesses for Dialysis   
9.10. Peritoneal Dialysis  
Module 10. Approach to Mental Health Problems in Primary Care 
10.1. Prevalence of Mental Disorders   
10.2. Normal Anxiety vs. Pathological Anxiety  
10.3. Classifications, Diagnostic Criteria and Differential Diagnostics  
10.4. Pharmacological Treatment  
10.5. Emergency Management  
10.6. Non-Pharmacological Treatment: Psychotherapy and Medicinal Herbs  
10.7. ADHD 
10.8. Semi-Structured Interview and Scales  
10.9. Other Disorders that Can Be Approached from Primary Care: Autism Spectrum Disorder (ASD) and Acceptance Commitment Therapy (ACT) 
10.10. Advice for Patients and Care Plans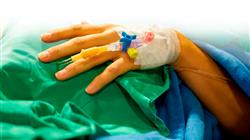 A unique, key and decisive training experience to boost your professional development"