Professional Master's Degree
Advanced Operating Room Nursing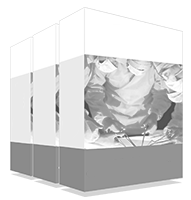 With this course, we ensure that professionals, whether or not they have worked in any of the sections that make up the perioperative process, integrates into their work practice the experience of professionals already working in reference hospitals with a high scientific, technological and humanistic level.
completion date
03/16/2024
The world's largest faculty of nursing"
The nursing professional needs to keep up to date with the surgical intervention processes they perform every day. In this program you will find the keys to increase the level of professional performance with a practical methodology 100% virtual, through the best didactic material with real clinical cases"
The surgical area is an environment whose characteristics differentiate it from the rest of the services where the majority of nursing professionals habitually develop competencies in their care, management, teaching and research functions. The evolution of techniques and technological advances make it essential for nursing professionals to update their knowledge in order to provide excellent surgical care.
Each of the wide variety of surgical interventions that are performed requires a specific procedure, a specific technique and the exclusive surgical material for that intervention. All of them have in common a series of steps and rules that the members of the team must know in detail, in addition to the general functioning of the surgical unit, in order to avoid and prevent the most common risks in the development of the professional activity.
Being institutions aware of this, they demand academic profiles with a training that adapts to the requirements of their job and that are qualified and endorsed for the performance of the same.
This ensures that the professional, whether or not they have worked in any of the sections that make up the perioperative process, integrates into their work practice the experience of professionals already working in leading hospitals at a national and international level with a high scientific, technological and humanistic level.
This training will generate a sense of security in the performance of nursing practice, which will help you grow personally and professionally"
This Professional Master's Degree in Advanced Operating Room Nursing contains the most complete and up-to-date scientific program on the market. The most outstanding features are:
Clinical cases presented by experts in Advanced Operating Room Nursing
The graphic, schematic, and practical contents with which they are created provide scientific and practical information on the disciplines that are essential for professional practice
New developments on nursing care and advanced surgical intervention
It contains practical exercises where the self-evaluation process can be carried out to improve learning
Algorithm-based interactive learning system for decision-making in the situations that are presented to the student
With special emphasis on evidence-based nursing and research methodologies in advanced surgical nursing
All of this will be complemented by theoretical lessons, questions to the expert, debate forums on controversial topics, and individual reflection assignments
Content that is accessible from any fixed or portable device with an Internet connection
This Professional Master's Degree may be the best investment you can make in selecting a refresher program for two reasons: in addition to bringing your knowledge up to date in Advanced Operating Room Nursing, you will earn a degree by TECH Technological University"
Its teaching staff includes professionals from the field of advanced surgical nursing, who bring the experience of their work to this training, as well as recognised specialists from leading scientific societies.
The multimedia content developed with the latest educational technology will provide the professional with situated and contextual learning, i.e., a simulated environment that will provide an immersive training program to train in real situations.
This program is designed around Problem Based Learning, whereby the student must try to solve the different professional practice situations that arise during the course. To this end, the nurse will be assisted by an innovative interactive video system developed by recognised experts in the field of surgical nursing with extensive teaching experience.
Increase your decision-making confidence by updating your knowledge through this Professional Master's Degree"
Take the opportunity to learn about the latest advances in Advanced Operating Room Nursing and improve your nursing practice"
The structure of the contents has been designed by a team of professionals from the best hospitals and universities in the country, who are aware of the relevance of up-to-date education to be able to intervene in the prevention, care, and treatment of patients' surgical pathology, and who are committed to quality teaching through new educational technologies.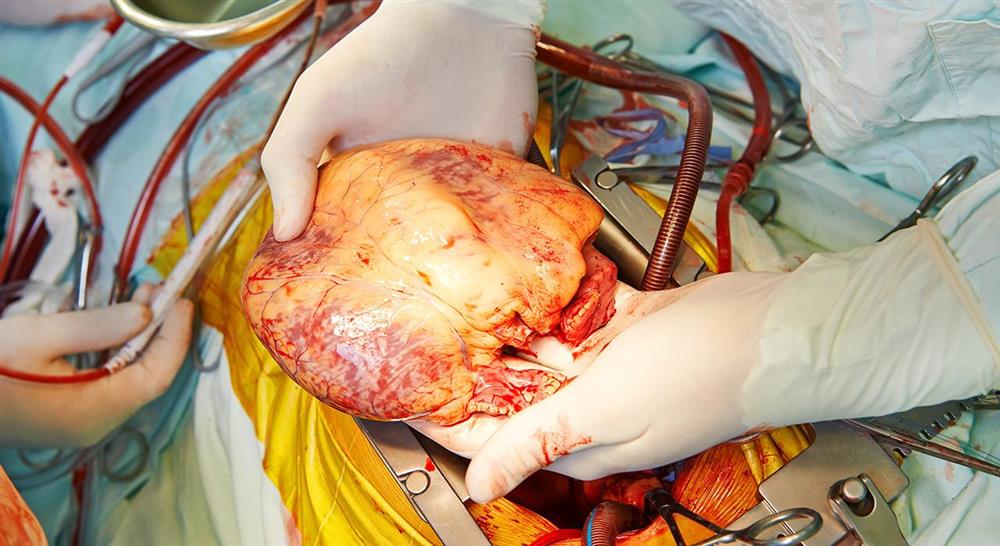 This Professional Master's Degree in Advanced Operating Room Nursing contains the most complete and up-to-date scientific program on the market"
Module 1. Perioperative surgical process          

1.1. Definition Perioperative Surgical Process
1.2. Pre-Surgery Surgical Process
1.3. Intraoperative Surgical Process
1.4. Post-Surgery Surgical Process
Module 2. Plastic Surgery  

2.1. Breast Surgery
2.2. Liposuction and Autologous Fat Filling/Lipofilling
2.3. Free Flaps for Loss of Substance in MMII
2.4. Burns
2.5. Plasty
2.6. Limb Reimplantation and Limb Transplantation
2.7. Gender Identity Disorder
Module 3. Orthopaedic Surgery and Traumatology     

3.1. Particularities in TOC
3.2. MMSS Primary Prosthesis and Surgical Cementation
3.3. Primary Prosthesis MMII
3.4. Replacement of Primary Prostheses, Surgical Washing and Spacers
3.5. Osteosynthesis 1: Consolidation, Reduction and Stability
3.6. Osteosynthesis 2: Fracture Fixation
3.7. Peri-implant Osteosynthesis, EMO and O-ARM®
3.8. Osteosynthesis in the Axial Skeleton
3.9. Exploratory Arthroscopy and Repair of Tendon Structures
3.10. Tumour and Experimental Surgery
Module 4. Neurosurgery

4.1. Particularities in Neurosurgery
4.2. Anatomophysiology and Pathologies to Be Treated
4.3. Cranium
4.4. Spine
4.5. Peripheral Nerves
4.6. Functional Neurosurgery
Module 5. Cardiac surgery

5.1. Particularities in Cardiac Surgery
5.2. Anatomophysiology
5.3. Valve Surgeries
5.4. Coronary Surgeries. Aorto-Coronary and/or Mammo-Coronary Bypass
5.5. Reconstructive Surgeries for Heart Rhythm Disturbances
5.6. Surgeries in Adults with Congenital Heart Disease
5.7. Other Surgeries
5.8. Emergency Interventions
5.9. Management of Balloon Counterpulsation, Ventricular Assist and ECMO Cardiogenic Shock
5.10. Heart-Lung Machine
Module 6. General Surgery

6.1. Surgeries Performed by Laparotomy
6.2. Surgeries Performed by Laparoscopy
6.3. Proctological Surgery
6.4. Breast Surgery
6.5. Endocrine Surgery
6.6. HIPEC: Hyperthermic intraperitoneal chemotherapy (comprehensive surgery for peritoneal carcinomatosis with hyperthermic chemotherapy)
Module 7. Ophthalmology

7.1. Particularities in Ophthalmology
7.2. Cataracts
7.3. Retinal Pathology
7.4. Corneal Pathology
7.5. Oculoplasties
7.6. Trabeculectomy for Glaucoma
Module 8. Gynaecological and obstetric surgery  

8.1. Gynaecological Operations Performed by Laparoscopically
8.2. Interventions Performed by Laparotomy
8.3. Interventions Performed Vaginally
8.4. Interventions Performed on the Breast
8.5. Pregnant Woman
8.6. Fetal Surgery
Module 9. Vascular Surgery

9.1. Carotid Endarterectomy
9.2. Bypass (with prosthesis, with vein or in situ)
9.3. Thrombectomy/Embolectomy for Upper or Lower Limb Ischaemia
9.4. Arterio-Venous Fistula
9.5. Varicose Veins Insufficiency
9.6. Amputations and Repair of Vascular Anomalies
9.7. Arterial Angioplasties (with or without vascular stenting)
9.8. Vascular Endoprosthesis (thoracic aorta/abdominal aorta)
Module 10. Urology 

10.1. General, Urology and Laparoscopic Interventions
10.2. Transurethral Interventions
10.3. Interventions Performed by Laparotomy
10.4. Percutaneous and Other Interventions
10.5. Other Interventions
Module 11. Maxillofacial

11.1. Jaw
11.2. Reduction and Osteosynthesis of Maxillofacial Fractures
11.3. Facial
11.4. Oral
11.5. Surgical Approach to Maxillofacial Abscesses
11.6. Tracheostomy
Module 12. Otorhinolaryngology

12.1. Otolaryngological Surgery
12.2. Tracheal Surgery
12.3. Laryngeal Surgery
12.4. Pharyngeal Surgery
12.5. Nasal Surgery
12.6. Ear Surgery
Module 13. Thoracic surgery

13.1. Particularities in Thoracic Surgery
13.2. Respiratory System Anatomophysiology
13.3. Tracheal Surgeries
13.4. Lung Surgeries
13.5. Other Surgeries
A unique, key and decisive training experience to boost your professional development"