Thoracic and Vascular Ultrasound for Nursing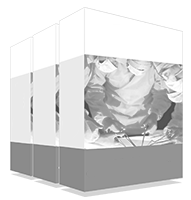 Due to its growing demand, and with the aim of educating nursing professionals in in this specialty, the Postgraduate Diploma in Thoracic and Vascular Ultrasound for Nursing has been created so health professionals can update their knowledge in this field and integrate ultrasound into their daily practice.
completion date
09/28/2023
The world's largest faculty of nursing"
Technological advances have led to improved ultrasound scanners, which are becoming more useful in a variety of new situations"
Thoracic ultrasound is very useful in the assessment of diseases of the peripheral lung parenchyma, pleura, chest wall, diaphragm and mediastinum. Among its advantages are the ability to scan in real time and the possibility of performing the scan at the patient's bedside.
What is more, vascular ultrasound allows rapid detection of any irregularities in the blood vessels (arteries and veins), as well as in the blood flow, making it easier for health professionals to establish accurate diagnoses of the disease.
Thoracic and vascular ultrasound are among the most demanded disciplines in primary care. In recent years, it has become an indispensable tool in the physical examination of patients and for guiding diagnostic and therapeutic interventions. 
Ultrasound is a safe, fast, reliable, innocuous and non-invasive test, well tolerated by patients, relatively low cost, and which has evolved into new, smaller and more accessible devices.
Primary care is undoubtedly one of the areas where Clinical Ultrasound is most widely used. Nursing professionals can benefit from Clinical Ultrasound to favorably influence diagnosing and treating different pathologies, improving patient safety, reducing waiting times and possible errors.
With this Postgraduate Diploma, students have the opportunity to take a program that brings together the most advanced and in-depth knowledge in the field, where a group of highly regarded professors with extensive international experience provides you with the most complete and up-to-date information on the latest advances and techniques on the use of ultrasound as an adjunct to physical examinations.
It endorses the latest advances in ultrasound with a robust and didactic teaching program, which positions it as a product of the highest scientific rigor at international level, aimed at health professionals. In addition, the program is based on a multidisciplinary approach to its subjects, which allows training and professional development in different areas.
We offer you the opportunity to train with a multitude of case studies so you can learn as if you were treating real patients"
This Thoracic and Vascular Ultrasound for Nursing contains the most complete and up-to-date scientific program on the market. The most important features include:
Numerous clinical cases presented by ultrasound experts
The graphic, schematic, and eminently practical contents with which they are created provide scientific and practical information on the disciplines that are essential for professional
New diagnostic-therapeutic developments on evaluation, diagnosis, and intervention in problems or disorders that can be addressed with ultrasound
It contains practical exercises where the self-evaluation process can be carried out to improve learning
An algorithm-based interactive learning system for decision-making in the clinical situations presented throughout the course
Special emphasis on evidence-based medicine and research methodologies in ultrasound processes
Content that is accessible from any fixed or portable device with an Internet connection
All of this will be complemented by theoretical lessons, questions to the expert, debate forums on controversial topics, and individual reflection assignments
You will have distinguished experts in the experts in the field, who will guide and advise you throughout format process""
The teaching staff is made up of prestigious and renowned professionals who have extensive experience in healthcare, teaching, and research in various countries, contributing their professional expertise to this Postgraduate Diploma. 

The methodological design of this Postgraduate Diploma developed by a multidisciplinary team of experts in e-learning integrates the latest advances in educational technology to create numerous multimedia tools that allow professionals to resolve real situations in their daily practice. These will enable you to advance by both acquiring knowledge and developing new skills in your future professional work
The contents generated for this Postgraduate Diploma, as well as the videos, self-exams, clinical cases, and modular exams, have been thoroughly reviewed, updated, and integrated by the professors and the team of experts that make up the course working group, in order to gradually and educationally facilitate a learning process that allows for the objectives of the teaching program to be achieved.
Our goal is to offer our students the most complete program on the market, so they are able to excel and broaden their knowledge and, therefore, become more efficient at their profession"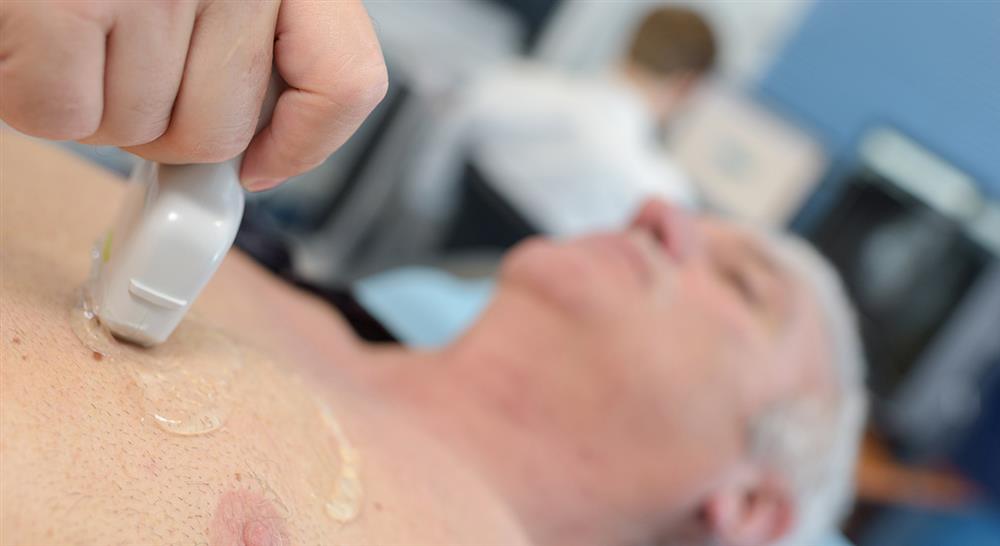 Update your knowledge of the advances in ultrasound diagnostics and incorporate them into your daily nursing practice"
The structure of the contents has been designed by a team of professionals from leading hospitals, who have taken into account the need to update the content that will be taught, as well as the use of quality teaching through new educational technologies.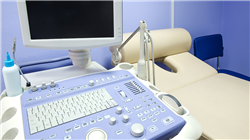 This program will help you to detect, and intervene in diseases that can be diagnosed using Thoracic and Vascular Ultrasound" 
Module 1. Ultrasound Imaging 
1.1. Physical Principles
1.1.1. Sounds and Ultrasound
1.1.2. The Nature of Sound
1.1.3. Interaction of Sound with Matter
1.1.4. The Concept of Ultrasound
1.1.5. Ultrasound Safety
1.2. Ultrasound Sequence
1.2.1. Ultrasound Emission
1.2.2. Tissue Interaction
1.2.3. Echo Formation
1.2.4. Ultrasound Reception
1.2.5. Ultrasound Image Generation
1.3. Ultrasound Modes

1.3.1. Modes A and M
1.3.2. B Mode
1.3.3. Doppler Modes (Color, Angio and Spectral)
1.3.4. Combined Modes

1.4. Ultrasound Scanners

1.4.1. Common Components
1.4.2. Classification
1.4.3. Transducers
1.5. Ultrasound Maps and Echonavigation 

1.5.1. Spatial Layout
1.5.2. Ultrasound Maps
1.5.3. Transducer Movements
1.5.4. Practical Advice

1.6. Trends in Ultrasound

1.6.1. 3D/4D Ultrasound
1.6.2. Sonoelastography
1.6.3. Echopotentiation
1.6.4. Other Modes and Techniques
Module 2. Clinical Ultrasound of the Head and Neck 
2.1. Anatomy Recap

2.1.1. Cranium and Face
2.1.2. Tubular Structures
2.1.3. Glandular Structures
2.1.4. Vascular Structures

2.2. Ocular Ultrasound

2.2.1. Ultrasound Anatomy of the Eye
2.2.2. Ocular Ultrasound Technique
2.2.3. Indications and Contraindications of Ocular Ultrasonography
2.2.4. Ultrasound Report
2.3. Ultrasound of Salivary Glands

2.3.1. Regional Sonoanatomy
2.3.2. Technical Aspects
2.3.3. Most Common Tumor and Non-Tumor Pathologies

2.4. Thyroid Ultrasound 

2.4.1. Ultrasound Technique
2.4.2. Indications
2.4.3. Normal and Pathological Thyroid
2.4.4. Diffuse Goiter

2.5. Ultrasound Examination of Adenopathies 

2.5.1. Reactive Lymph Nodes 
2.5.2. Non-Specific Inflammatory Diseases
2.5.3. Specific Lymphadenitis (Tuberculosis)
2.5.4. Primary Lymph Node Diseases (Sarcoidosis, Hodgkin's Lymphoma, Non-Hodgkin's Lymphoma)
2.5.5. Lymph Node Metastases

2.6. Ultrasound of the Supra-Aortic Trunks
 
2.6.1. Sonoanatomy
2.6.2. Scanning Protocol
2.6.3. Extracranial Carotid Pathology
2.6.4. Vertebral Pathology and Subclavian Artery Steal Syndrome
Module 3. Thoracic Ultrasound 
3.1. Thoracic Ultrasound Fundamentals
 
3.1.1. Anatomy Recap
3.1.2. Echoes and Artifacts in the Thorax
3.1.3. Technical Requirements
3.1.4. Exploration Systematics

3.2. Ultrasound of the Chest Wall, Mediastinum, and Diaphragm 

3.2.1. Soft Tissues
3.2.2. Thoracic Cage
3.2.3. Mediastinum
3.2.4. Diaphragm

3.3. Pleural Ultrasound 

3.3.1. Normal Pleura
3.3.2. Pleural Effusion
3.3.3. Pneumothorax
3.3.4. Solid Pleural Pathology

3.4. Pulmonary Ultrasound

3.4.1. Pneumonia and Atelectasis
3.4.2. Pulmonary Neoplasms
3.4.3. Diffuse Lung Disease
3.4.4. Pulmonary Infarction

3.5. Cardiac Ultrasound and Basic Hemodynamics 

3.5.1. Normal Cardiac Sonoanatomy and Hemodynamics
3.5.2. Examination Technique
3.5.3. Structural Alterations
3.5.4. Hemodynamic Alterations

3.6. Trends in Thoracic Ultrasound

3.6.1. Pulmonary Sonoelastography
3.6.2. 3D/4D Thoracic Ultrasound
3.6.3. Other Modes and Techniques
Module 4. Clinical Vascular Ultrasound 
4.1. Vascular Ultrasound

4.1.1.  Description and Applications
4.1.2.  Technical Requirements
4.1.3.  Procedure
4.1.4.  Interpretation of Results. - Risks and Benefits 
4.1.5.  Limitations
4.2. Doppler

4.2.1. Fundamentals
4.2.2. Applications
4.2.3. Types of Echo-Doppler
4.2.4. Color Doppler
4.2.5. Power Doppler
4.2.6. Dynamic Doppler

4.3. Normal Ultrasound of the Venous System

4.3.1. Anatomy Recap: Venous System of the Upper Extremities
4.3.2. Anatomy Recap: Venous System of the Lower Extremities
4.3.3. Normal Physiology
4.3.4. Regions of Interest
4.3.5. Functional Tests
4.3.6. Report. Vocabulary

4.4. Upper Extremity Chronic Venous Disease

4.4.1. Definition
4.4.2. CEAP Classification.
4.4.3. Morphological Criteria
4.4.4. Examination Technique
4.4.5. Diagnostic Maneuvers
4.4.6. Type of Report

4.5. Acute/Subacute Vascular Thrombosis of the Upper Extremities

4.5.1. Anatomy Recap
4.5.2. Manifestations of Vascular Thrombosis of the Upper Extremities
4.5.3. Ultrasound Characteristics
4.5.4. Examination Technique
4.5.5. Diagnostic Maneuvers
47.5.6. Technical Limitations

4.6. Acute/Subacute Vascular Thrombosis of the Lower Extremities

4.6.1. Description
4.6.2. Manifestations of Vascular Thrombosis of the Lower Extremities
4.6.3. Ultrasound Characteristics
4.6.4. Examination Technique
4.6.5. Differential Diagnosis
4.6.6. Vascular Report
Module 3. Thoracic Ultrasound 
3.1. Thoracic Ultrasound Fundamentals 

3.1.1. Anatomy Recap
3.1.2. Echoes and Artifacts in the Thorax
3.1.3. Technical Requirements
3.1.4. Exploration Systematics

3.2. Ultrasound of the Chest Wall, Mediastinum, and Diaphragm
 
3.2.1. Soft Tissues
3.2.2. Thoracic Cage
3.2.3. Mediastinum
3.2.4. Diaphragm

3.3. Pleural Ultrasound 

3.3.1. Normal Pleura
3.3.2. Pleural Effusion
3.3.3. Pneumothorax
3.3.4. Solid Pleural Pathology

3.4. Pulmonary Ultrasound

3.4.1. Pneumonia and Atelectasis
3.4.2. Pulmonary Neoplasms
3.4.3. Diffuse Lung Disease
3.4.4. Pulmonary Infarction

3.5. Cardiac Ultrasound and Basic Hemodynamics 

3.5.1. Normal Cardiac Sonoanatomy and Hemodynamics
3.5.2. Examination Technique
3.5.3. Structural Alterations
3.5.4. Hemodynamic Alterations

3.6. Trends in Thoracic Ultrasound

3.6.1. Pulmonary Sonoelastography
3.6.2. 3D/4D Thoracic Ultrasound
3.6.3. Other Modes and Techniques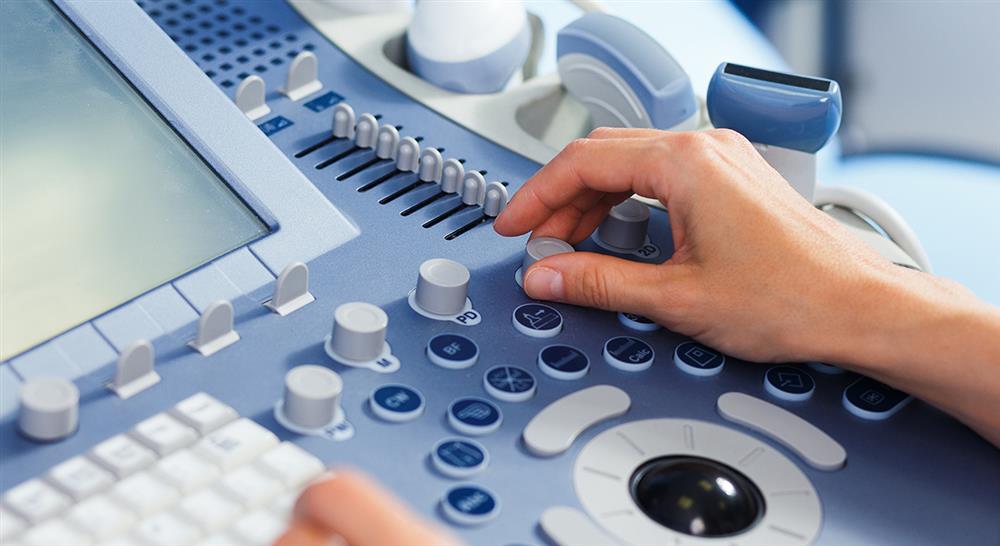 An impressive teaching staff, made up of professionals from different areas of expertise, will be your teachers during your training: a unique opportunity not to be missed"