Research in Nursing Sciences: Data Analysis and Processing. Technology and Statistics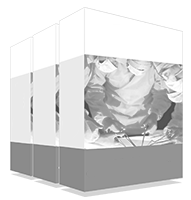 There are different ways of conducting research in Health Sciences depending on the objective and the sources of information used to achieve it. This program explores qualitative and quantitative research, including different methods and their differences and similarities, which provide students with a high-level of professional capability. A specialization that you cannot fail to add to your CV.
completion date
09/26/2023
The world's largest faculty of nursing"
A very complete training that will allow you to act as a professional in the area of research, using data and statistics as sources of information"
Data analysis is a process that involves examining, cleaning, and transforming data with the objective of highlighting useful information, to suggest conclusions and for support in decision making. Data analysis has multiple facets and approaches, encompassing diverse techniques in a variety of names, in different business, science, and social science domains. Data is sorted and analyzed to probe questions, evince conjectures, or test the invalidity of theories. The purpose of analyzing and interpreting data is to obtain usable and useful information.
Students will work in Scientific Methodology by learning how to manage the different databases and by conducting a structured bibliographic search, and they will learn how to correctly obtain information, synthesize and disseminate it through the different existing platforms (written, digital, etc).
Based on theoretical and practical issues, a new and changing digital environment will be analyzed, which is increasingly incorporated into the reality of healthcare. Such a reality requires certain knowledge and tools to be able to manage the wide range of information or, what is the same, to learn which methodologies are more efficient and allow for efficient interaction with social networks, digital environments, bibliographic searches or any other requirement.
The aim is to provide nursing research students with the necessary tools to understand how basic statistics work and how they should be applied to obtain data with descriptive, analytical and predictive value. For this purpose, we will delve deeper into the concepts of descriptive, analytical and inferential statistics.
Finally, the aim is also to train students in basic statistical techniques, which will allow them to correctly and methodologically develop their own projects, taking into account the different existing errors (random and simple) and the interferences that can affect research quality, and knowing how to adapt them and minimize their impact on the clinical scenario under study. 
A complete process for professional growth that will allow you to include among your capabilities the skills of a trained researcher"
This Postgraduate Diploma in Research in Nursing Sciences: Data Analysis and Processing. Technology and Statistics offers you the characteristics of a high-level scientific, educational and technological course.  These are some of its most notable features: 
The latest technology in online teaching software  
A highly visual teaching system, supported by graphic and schematic contents that are easy to assimilate and understand   
Practical cases presented by practising experts  
State-of-the-art interactive video systems  
Teaching supported by telepractice   
Continuous updating and recycling systems  
Autonomous learning: full compatibility with other occupations  
Practical exercises for self-evaluation and learning verification  
Support groups and educational synergies: questions to the expert, debate and knowledge forums  
Communication with the teacher and individual reflection work  
Availability of content from any device, fixed or portable, with an Internet connection  
Complementary documentation banks permanently available, even after the course  
A unique opportunity to gain access to the most interesting databases and the most powerful educational community in the online teaching market.
The teaching staff includes professionals from the field of nursing, who bring their experience to this training program, as well as renowned specialists from leading communities and prestigious universities.
The multimedia content, developed with the latest educational technology, will provide the professional with situated and contextual learning, i.e., a simulated environment that will provide an immersive training experience designed to train for real-life situations.
This program is designed around Problem-Based Learning, where the nurse must try to solve the different professional practice situations that arise during the course. For this purpose, students will be assisted by an innovative interactive video system created by renowned and experienced experts in Clinical Nutrition Pediatrics with extensive experience. 
Increase your decision-making confidence by updating your knowledge with this University Expert course"
Add to your CV the ability to participate in the field of research and position yourself as a competitive and interesting professional for any company"
The contents of this Postgraduate Diploma have been developed by the different experts on this program, with a clear purpose: to ensure that our students acquire each and every one of the necessary skills to become true experts in this field. 
A complete and well-structured program that will take you to the highest standards of quality and success.   
A spectacular syllabus that will take you through the most exciting educational process, boosting your professional and personal growth in the most stimulating way"
Module 1. Data Analysis and Management 
1.1.    Use of Statistical Programs: SPSS Introduction, Functionality and Statistical Package 
1.2.    Using Statistical Programs:  EXCEL Introduction, Functionality and Statistical Package 
1.3.    Sampling Techniques, Definition and Techniques
1.4.    Sample Size: Introduction, Calculation Formulas and Computer Programs
1.5.    Descriptive Data Analysis: Table Building, Table Design, and Data Processing
1.6.    Types of Variables: Classification
1.7.    Data Collection Surveys in Research: Conducting Surveys, Data Exploitation and Survey Validation
1.8.    Data Collection Scales in Research: Validated Scales, Scale Scores, Relative Data Validity
1.9.    Data Collection Notebook: Preparation, Correlation between Variables, etc. 
1.10.    Scientific Evidence: Data Correlation
Module 2. Information and Communication Technologies 
2.1.    Databases and Online Resources, Theoretical Framework, Indexed Information
2.2.    Management of Bibliographic Managers, Repositories, Online Managers, Link between Bibliographic Search Engines and Managers
2.3.    How to Organize a Scientific Query Books, Journals, Articles
2.4.    Scientific Publications and Dissemination
2.5.    Virtual Conferences and Congresses Speakers, Delegates
2.6.    Webinars
2.7.    Social Network and Online Resource Analysis
2.8.    Nursing and Social Networks
2.9.    Big Data: Theoretical Framework Applying the New Knowledge Generated
2.10.    Implementing of Telematics in Nursing Science: Health Care, WHO and Telenursing: New Care Models
Module 3. Statistics 
3.1.    Basic Biostatistics: Introduction Use in Research
3.2.    Descriptive Statistics Theoretical Framework. Descriptive Techniques
3.3.    Analytical or Inferential Statistics
3.4.    Statistical Significance: P Value
3.5.    Random Error or Systematic Error: Biases Errors in the Selection of Correlation Variables
3.6.    Internal and External Results Validity
3.7.    Hypothesis Contrast
3.8.    Statistical Inference
3.9.    Quantitative and Qualitative Research Triangulation
3.10.    Graphical Representation of Results
A unique, key, and decisive master's degree experience to boost your professional development"