Perioperative Care in Nursing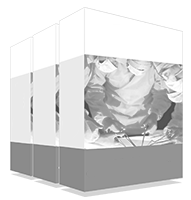 The field of surgery has specific characteristics different from the rest of the departments where nursing care activities are carried out. The evolution of nursing procedures, together with advances in technology, make it essential for nursing professionals constantly update their knowledge in order to provide care based on the latest scientific evidence.
completion date
09/21/2023
The world's largest faculty of nursing"
Success and professional recognition in the operating room is not only achieved with personal qualities; it is, above all, a work of perseverance, method and organization. This Postgraduate Diploma will help you update your knowledge and increase your level of competence in Intraoperative Care."
The field of surgical technology is constantly expanding, and hospital managers are increasingly looking to recruit professionals whose profile fulfills the requirements of the job, and who are qualified and endorsed for carrying out this type of work. This is why a new team awareness has been developing among professionals in the surgical field. They continue to enrich their professional skills in this field every day in order to meet the needs of new techniques and care that come with the advances in surgery as a whole.
Today, the large number of undergraduate training hours provides students (and future professionals) with diverse clinical experiences, but few opportunities to enhance the skills necessary to delve into surgical nursing in general, which is why many nurses seek to perfect and, in many cases, initiate their surgical skills already in active service and/or through independent study for training in effective surgical nursing practice.
This Postgraduate Diploma is designed to update professionals who are developing or want to develop their functions in the surgical area, in order to increase their competence in safety procedures for themselves and, thus collaborating in the success of the intervention.
The Postgraduate Diploma in Intraoperative Nursing Care will allow you to update your knowledge, improve prognosis and reduce sequelae and complications in patients."
This Postgraduate Diploma in Perioperative Care in Nursing is the most complete and up-to-date scientific program on the market. The most important features of the program include:
Clinical cases presented by nursing professionals who are experts in patient care in surgery and other specialities. The graphic, schematic, and eminently practical contents with which they are created provide scientific and practical information on the disciplines that are essential for professional practice.
The latest diagnostic-therapeutic techniques in professional nursing practice with surgical patients.
Practical workshops on sutures and other techniques performed by nurses.
Algorithm-based interactive learning system for decision-making in the presented clinical situations.
All this will be complemented by theoretical lessons, questions to the expert, debate forums on controversial topics, and individual reflection assignments.
Content that is accessible from any fixed or portable device with an Internet connection.
This Postgraduate Diploma may be the best investment you can make when choosing a refresher program for two reasons: in addition to updating your knowledge of surgical nursing, you will obtain a qualification from Perioperative Care in Nursing."
Its teaching staff includes leading nursing professionals, who contribute their work experience to this up to date program, in addition to other professionals specializing in the surgical area.
The multimedia content developed with the latest educational technology will provide the professional with situated and contextual learning, i.e., a simulated environment that will provide an immersive training program to train in real situations.
The design of the program is based on Problem-Based Learning, by means of which the nursing professional must try to solve the different professional practice situations that arise throughout the program. For this reason, you will be assisted by an innovative interactive video system created by renowned and experienced experts in the field of surgical nursing with extensive teaching experience.
This Postgraduate Diploma provides training in simulated environments, which allows for an immersive learning experience designed to train for real-life situations."
It includes clinical cases to bring the program as close as possible to the reality of surgical nursing."
The curriculum structure has been designed by a team of professionals who understand the implications of nursing training in intraoperative nursing care, aware of the current relevance for training, and committed to quality teaching through new educational technologies.
This Postgraduate Diploma in Intraoperative Care in Nursing is the most complete and up-to-date scientific program on the market."
Module 1. Surgical Nurses. Communication and Legal Environment
1.1. Introduction for Students Learning Objectives 
1.2. Historical Evolution of Surgical Nursing and "Modern" Surgery 
1.3. Professional Nursing Characteristics of a Profession Correlation between Theory and Practice 
1.4. Surgical Nursing Personal Qualities and Behaviors for Surgical Nurses 
1.5. Situations that May Weaken Surgical Nurses Awareness in the Surgical Field 
1.6. Stress Control in the Operating Room 
1.7. Comparison between Different Models of Surgical Nursing in the Different Health Systems in Spain and Europe 
1.8. Current Situation of Surgical Nursing and Predicted Developments 
1.9. Information on Medical Personnel Considerations
Module 2. Preoperative Preparation of the Surgical Patient
2.1. Importance of Communication with Patients 
2.2. Preoperative Psychological Considerations 
2.3. Patient Needs 
2.4. Possible Psychological Responses in Patients 
2.5. Acceptance of Intervention Informed Consent 
2.6. Preparation and Physical Examination of Surgical Patient Candidates 
2.7. Nutritional Needs 
2.8. Special considerations: Diabetic, Obese, Pediatric, Geriatric and Terminal Patients, and Patients Allergic to Latex
Module 3. Organization and Relations of Nursing Work in the Surgical Department
3.1. Needs in the Operating Room 
3.2. Economic Use of Materials and Equipment 
3.3. Role of the Surgical Nurse Different Roles during the Different Phases of Surgical Intervention (Preoperative, Intraoperative and Post Operative Procedures) 
3.4. Other Members of the Operating Room Team The Importance of Teamwork 
3.5. Circulation in the Surgical Area and the Operating Room Itself 
3.6. Surgical Scrubbing and Donning of Sterile Gowns and Gloves 
3.7. Preparing Instrument Tables 
3.8. Surgical Tables: Patient Positioning according to the Surgical Technique Used 
3.9. Preparing the Surgical Field 
3.10. Activities During the Operation 
3.11. Activities During the Closure of a Patient 
3.12. Economics in "Time and Motion" 
3.13. Concluding the Intervention: Removal of the Surgical Site, Collection and Cleaning of the Operating Room 
3.14. Selective Collection of Waste and Residues 
3.15. Collection, Conditioning and Shipment of Samples for Anatomopathological Study 
3.16. Risks and Precautions for Intrasurgical Radiation Exposure 
3.17. Latex Free Operating Room
Module 4. PACU (post-anesthesia care unit)
4.1. Admitting Patients to the Unit 
4.2. Monitoring
4.3. Possible Complications
4.4. Criteria for Discharge 
A unique, key, and decisive training experience to boost your professional development."