Pediatric Care for Nursing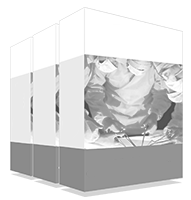 Pediatric nurses have an important role in the care and control of the different phases of a child's growth, establishing care plans that guarantee health and disease prevention by working closely with the child's families and caregivers, and ensuring the well-being of the patient. This course is designed to update the nursing professional in a practical way and adapted to their needs.
completion date
09/28/2023
The world's largest faculty of nursing"
Training and constantly updating the knowledge of nursing professionals is a necessity for them to acquire the knowledge, skills and attitudes that will enable them to care for a child in all their dimensions and at all levels of care"
Children constitute one of the most vulnerable groups in terms of morbidity and mortality, naturally due to the special conditions in which they find themselves during the perinatal stage and infancy, related to the biological processes of reproduction, growth and development. 
Prevention, in addition to family education, is essential to maintain the health status of children. Both inpatient and outpatient pediatric services, as well as the professionals working in them, play a fundamental role in pediatric care.
In addition to their general education, nursing professionals who perform their care function in pediatric patient care services must have acquired the necessary knowledge and skills for their daily practice with this type of patient, and it is essential to constantly update this knowledge and skills through adapted teaching programs.
The Pediatric Nursing professional, among their attributions, should be able to provide comprehensive care to children in the different stages of their lives, including all aspects related to the provision of care in the school period up to adolescence and in emergency situations, as well as the management and application of advanced life support techniques. 
This Postgraduate Diploma in Pediatric Care for Nursing is oriented to enable the physician to incorporate the advances that are taking place in the discipline, in addition to reviewing the most important aspects of emergency care in pediatric patients.
This Postgraduate Diploma in Pediatric Care for Nursing contains the most complete and up-to-date scientific program on the market"
This Postgraduate Diploma in Pediatric Care for Nursing contains the most complete and up-to-date scientific program on the market. Its most notable features are:
Clinical cases presented by experts. The graphic, schematic, and practical contents with which they are created, provide scientific and practical information on the disciplines that are essential for professional practice
Diagnostic and therapeutic innovations in child care. Includes Pediatric Life Support
Specific sections in each module on nursing techniques and procedures according to the child's age. As well as the management of the main emergencies in pediatrics, such as acute febrile episode, seizures, abdominal pain, rashes, wounds and burns, poisoning, stings and bites, TBI or the management of pediatric cardiorespiratory arrest, based on the latest ILCOR 2015 recommendations
Video lessons on the different pathologies and their approach 
An algorithm-based interactive learning system for decision-making in the clinical situations presented throughout the course
Includes theoretical lectures, questions to the expert, discussion forums on controversial issues and individual reflection papers
Content that is accessible from any fixed or portable device with an Internet connection
This Postgraduate Diploma may be the best investment you can make when selecting a refresher program for two reasons: in addition to updating your knowledge of Pediatric Care for Nursing, you will obtain a qualification from TECH Technological University"
Its teaching staff includes leading nursing professionals, who contribute the experience of their work to this program, as well as other professionals who specialize in the various fields of caring for children and their families.
The multimedia content developed with the latest educational technology will provide the professional with situated and contextual learning, i.e., a simulated environment that will provide an immersive academic experience programmed to learn in real situations.
This program is designed around Problem-Based Learning, whereby the student will must try to solve the different professional practice situations that arise during the course. For this reason, they will be assisted by an innovative, interactive video system created by renowned and experienced experts in pediatrics with extensive teaching experience.
It includes simulation clinical cases to bring the content of the program closer to everyday practice"
Don't miss the opportunity to update your knowledge in pediatrics to increase the quality of your care"
The content structure has been designed by a team of professionals who recognize the importance of learning in pediatric nursing, who are aware of the relevance of current knowledge in order to provide quality pedriatric patient care, and who are committed to teaching through new educational technologies.
Take the step to get up-to-date on the latest developments in Pediatric Care for Nursing"
Module 1. Caring for Healthy Children
1.1. Health Examinations
1.2. Scientific Evidence of Health Control Content
1.3. Child Development
1.4. Breastfeeding and Formula Feeding
1.5. Infant and Preschool Feeding
1.6. School-Age and Adolescent Nutrition
1.7. Vaccines
1.8. Four Key Ideas - Health, Promotion, Prevention and Education
1.9. School Health
1.9.1. Health as a Cross-Cutting Issue at School
1.9.2. Role of the School Nurse
1.9.3. School Nursing: An Interdisciplinary Reality
1.10. Physical Activity as a Health Source in Children
Module 2. Care for Children with Health Problems
2.1. Pediatric Dermatological Care
2.2. Nutrition and Endocrine Metabolism Disorders
2.3. Pediatric Care for Problems Related to the Digestive Tract
2.3.1. Pediatric Care for Problems Related to the Digestive Tract: Gastroesophageal Reflux
2.3.2. Pediatric Care for Problems Related to the Digestive Tract: Celiac Disease
2.3.3. Pediatric Care for Problems Related to the Digestive Tract: Constipation
2.4. Psychosocial Approach in Pediatrics. ASD and ADHD
2.5. Pediatric Care for Problems Related to the Cardiovascular Tract. Congenital Heart Disease
2.6. Pediatric Care for Problems Related to the Respiratory Tract
2.6.1. Pediatric Care for Problems Related to the Respiratory Tract: Managing a Child with a Persistent Cough Chronic cough
2.6.2. Pediatric Care for Problems Related to the Respiratory Tract: Caring for Asthmatic Children
2.7. Acute Headache in Childhood
2.8. Palpebral and Lacrimal Pathology in Children
2.9. Pediatric Care for Problems Related to the Urinary Tract: UTI
2.10. Limping in Children
Module 3. Pediatric Accidents and Emergencies
3.1. Airway Emergencies
3.2. Acute Febrile Episode
3.3. Convulsive Disorders
3.3.1. Convulsive Disorders: Epilepsy
3.3.2. Convulsive Disorders: Febrile Seizures
3.4. Acute Abdominal Pain in Children
3.5. Exanthem
3.6. Viral and Bacterial Meningitis
3.7. Anaphylaxis
3.8. Traumatic Brain Injury (TBI) in Children
3.9. Intoxications
3.10. Other Injuries (Stings/Bites, Burns and Wounds)
3.10.1. Other Injuries: Stings/ Bites
3.10.2. Other Injuries: Burns and Wounds
Module 4. Advanced Pediatric Life Support
4.1. Apparent Lethal Episode
4.2. Recognition and Management of Critically Ill Children
4.3. Basic Pediatric Cardiopulmonary Resuscitation
4.5. Basic Concepts of Mechanical Ventilation
4.6. Infusion Routes and Drugs in Pediatric CPR
4.7. Algorithms for SVA and TTO Arrhythmias
4.8. Drowning
4.9. Thoracic Trauma. Rib Fractures and Contusions 
4.10. Initial Pediatric Trauma Care 
A unique, key, and decisive Training experience to boost your professional development"