Pain Management: Concept. Nursing Assessment and Intervention. Epidemiology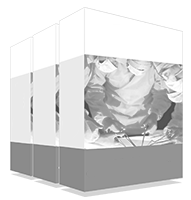 It is essential that the nursing professional has an adequate knowledge of the causes of a patient's pain and its management, as it is an excellent working tool in the development of daily professional activity.
The world's largest faculty of nursing"
Improve your knowledge of Pain Management. Concept, Nursing Assessment and Intervention and Epidemiology through this program, where you will find the best didactic material with real clinical cases"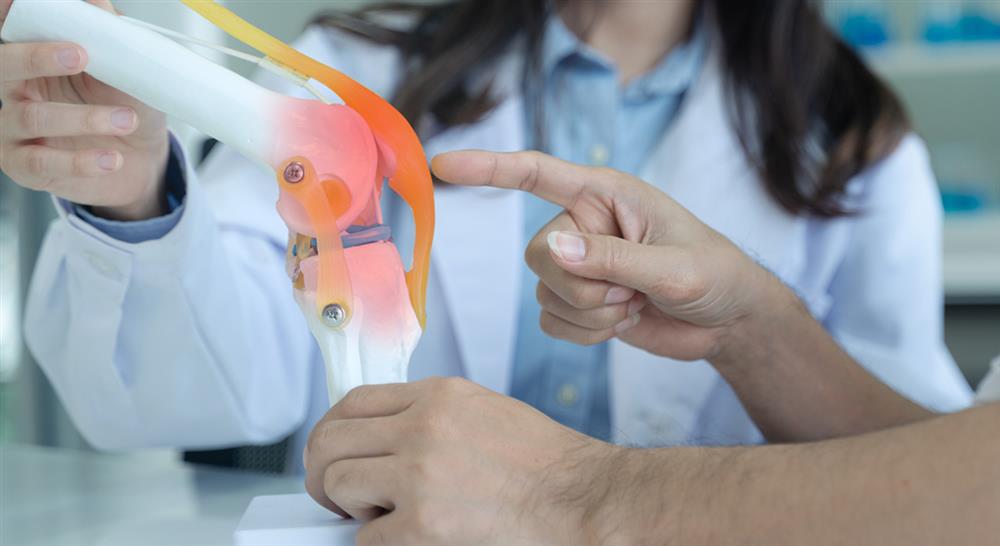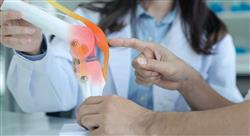 Pain is one of the most frequent presenting symptoms of diseases and is one of the main causes of consultation to the health system. In addition, as healthcare professionals, it can be found in its most varied manifestations in any job within the healthcare system. That is why an adequate knowledge of its causes and its management can be an excellent working tool in the development of daily professional activity.
The design of this program is based on learning based on updated contents and practical cases that allow professionals to learn in an eminently practical environment. Throughout this Postgraduate Diploma, you will address all the non-pharmacological tools for nursing practice in pain management.
Thanks to this training you will acquire the necessary knowledge for the holistic management of different types of pain in all care contexts, the ability to assess, evaluate, diagnose and intervene with a care plan, as well as autonomy in the patient's decisions and quality of life in the treatment of pain.
Take advantage of the opportunity and take this program in a 100% online format, without having to give up your obligations, from the comfort of your home. Update your knowledge and obtain the Postgraduate Diploma to continue growing personally and professionally.
This Postgraduate Diploma will help you keep up to date in order to provide personalized care to your patients"
This Postgraduate Diploma in Pain Management: Concept. Nursing Assessment and Intervention. Epidemiology contains the most complete and up-to-date scientific program on the market. The most important features of the program include:
More than 75 clinical cases presented by experts in Pain Management: Concept. Nursing Assessment and Intervention. Epidemiology
The graphic, schematic, and eminently practical contents with which they are created provide scientific and practical information on the disciplines that are essential for professional
The diagnostic-therapeutic novelties on evaluation, diagnosis and intervention in Pain Management: Concept. Nursing Assessment and Intervention. Epidemiology
Practical exercises where self-assessment can be used to improve learning.
Iconography of clinical and diagnostic imaging tests
An algorithm-based interactive learning system for decision-making in the clinical situations presented throughout the course
Its special emphasis on research methodologies in Pain Management: Concept. Nursing Assessment and Intervention. Epidemiology
Theoretical lessons, questions to the expert, debate forums on controversial topics, and individual reflection assignments
Content that is accessible from any fixed or portable device with an Internet connection
This Postgraduate Diploma is the best investment you can make when selecting a refresher program for two reasons: in addition to updating your knowledge in Pain Management: Concept, Nursing Assessment and Intervention and Epidemiology, you will earn a degree from TECH"
Its teaching staff includes health professionals from the main areas of pain, who bring to this training the experience of their work, in addition to recognized specialists from leading societies and prestigious universities.
The multimedia content, developed with the latest educational technology, will provide the professional with situated and contextual learning, i.e., a simulated environment that will provide an immersive training experience designed to train for real-life situations.
This program is designed around Problem-Based Learning, where the nurse must try to solve the different professional practice situations that arise during the course. For this purpose, the specialist will be assisted by an innovative interactive video system created by renowned and experienced experts in Pain Management  Concept. Nursing Assessment and Intervention. Epidemiology 
Increase your decision-making confidence by updating your knowledge with this Postgraduate Diploma"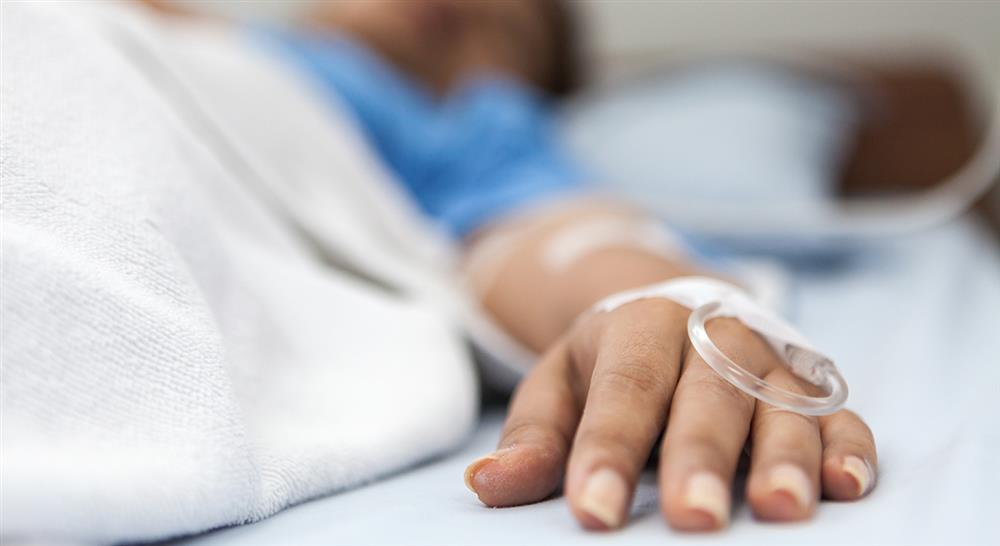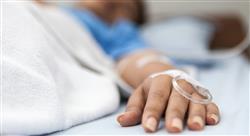 Take the opportunity to learn about the latest advances in this field and apply it to your daily practice"
The structure of the contents has been designed by a team of professionals from the best educational centers and universities in the country, aware of the current relevance of innovative renovation, and committed to quality teaching through new educational technologies.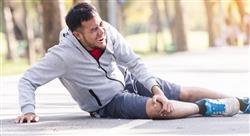 A comprehensive teaching program, structured in well-developed teaching units, oriented towards efficient and swift learning that is compatible with your personal and professional life"
Module 1. General Concepts of Pain for Nursing
1.1. Concept of Pain and its Evolution in Time
1.2. Etiology of Pain
1.2.1. Nociceptive Pain 
1.2.2. Neuropathic Pain 
1.2.3. Psychogenic Pain
1.3. Classification
1.3.1. According to Seasonality
1.3.2. According to Intensity
1.3.3. According to Location: Somatic and Visceral
1.3.4. According to Course
1.4. Neuroanatomy and Neurobiology of Pain
1.5. Pathophysiology of Pain
1.5.1. Neurophysiological Processes Involved in Pain
1.6. Complementary Tests for the Diagnosis of Pain
1.6.1. Nerve Conduction Velocity Study
1.6.1.1. Electromyography
1.6.1.2. Thermography
1.6.1.3. Brain Evoked Potentials
1.6.1.4. Functional MRI
1.6.1.5. Somatosensory Quantitative Thermal Test
1.7. Clinical History and Physical Examination of the Patient with Pain
1.7.1. Medical History
1.7.2. Pain Intensity Rating Scales
1.8. Interventional Pain Techniques
1.8.1. Epidural Infiltrations
1.8.2. Intradural Administration of Drugs
1.8.2.1. Radiofrequency
1.8.2.2. Neurolytic Blocks
1.8.2.3. Neurostimulation
1.9. Use of Analgesics and Pharmacology
1.9.1. Basic Principles
1.9.2. OMS Ladder and Analgesic Elevator 
1.9.3. Drugs: Non-opioids, Opioids and Coadjuvants
1.10. Future of Pain Assessment and Treatment
1.10.1. Development of New Analgesic Drugs
1.10.2. Development of Alternative Analgesic Drug Delivery Systems for Infusion Pumps
1.10.3. Gene Therapy for the Treatment of Pain
Module 2. Assessment and Nursing Intervention in Pain
2.1. Standardized Nursing Assessment
2.1.1. Assessment as a Phase of Nursing Methodology
2.1.2. The Nursing Assessment Process
2.1.3. Assessment According to Functional Patterns of Health
2.1.4. Valuation According to Basic Human Needs
2.2. The Importance of Pain Assessment: The Fifth Sense
2.2.1. Pain as a Multidimensional Experience
2.2.2. Nursing Knowledge and Beliefs about Pain
2.2.3. Barriers to Good Pain Management
2.3. Localized Pain Assessment Protocol
2.3.1. Medical History
2.3.2. Medical and Surgical History
2.3.3. Family and Social Background
2.3.4. Psychiatric History
2.3.5. History of Pain
2.3.6. Physical Exploration
2.3.7. Explore Knowledge and Beliefs about Pain
2.3.8. Pain Reassessment
2.4. Pain Assessment Scales (I): Unidimensional and Multidimensional Scales
2.4.1. One-Dimensional Scales
2.4.2. Multidimensional Scales
2.5. Pain Assessment Scales (II): Special Situations
2.5.1. For Patients Unable to Speak
2.5.2. For Patients with Dementia
2.6. Comprehensive Assessment of Human Responses to Pain
2.6.1. Breathing
2.6.2. Feeding
2.6.3. Elimination
2.6.4. Mobilization
2.6.5. Rest and Sleep
2.6.6. Dressing and Undressing
2.6.7. Temperature
2.6.8. Hygiene and Skin Condition
2.6.9. Security/Safety
2.6.10. Communication/Relationship
2.6.11. Beliefs/Religion
2.6.12. Learning
2.6.13. Self-Realization
2.6.14. Leisure
2.7. Nursing Care Plan for Pain (I)
2.8. Nursing Care Plan for Pain (II)
2.9. Non-Pharmacological Management of Pain
2.9.1. Physical Measurements
2.9.2. Environmental Measures
2.9.3. Measures for the Promotion of Psychological Comfort
2.9.4. Measures to Aid Coping
2.10. Health Education for the Patient and Family
2.10.1. Individual
2.10.2. Group
2.10.3. Community
Module 3. Epidemiology and Public Health for Nursing
3.1. Concept of Public Health
3.1.1. Definition of Public Health
3.1.2. Acute Pain and Public Health
3.1.3. Chronic Pain and Public Health
3.1.4. Oncologic Pain and Public Health
3.2. Health Policies in Relation to Pain
3.2.1. Plan for the Improvement of Pain Care in the Spanish NHS
3.3. Demographics of Pain
3.4. Gender and Pain
3.4.1. Women and Chronic Pain
3.4.2. Social Impact of Pain in Women
3.4.3. Woman and Chronic Disease
3.5. Social and Labor Impact of Pain in Spain
3.5.1. Studies of the Social and Labor Impact of Pain in Spain
3.5.2. Disability and Pain
3.6. Epidemiology of Cancer Pain
3.6.1. Current Epidemiology of Oncological Pain
3.6.2. Social and Economic Consequences
3.7. Epidemiology of Chronic Pain
3.7.1. Current Epidemiology of Chronic Pain
3.7.2. Social and Economic Consequences
3.8. Epidemiology of Acute Pain
3.8.1. Current Epidemiology of Acute Pain
3.8.2. Social and Economic Consequences
3.9. Bioethics of Pain
3.9.1. Bioethics General Concepts
3.9.2. Bioethics and Chronic Pain
3.9.3. Bioethical Implications in Pain Management
3.10. Health Promotion
3.10.1. Promoting Community Health
3.10.2. Hospital Measures to Promote Health in Chronic Patients
3.10.3. Associative Movement and Health Promotion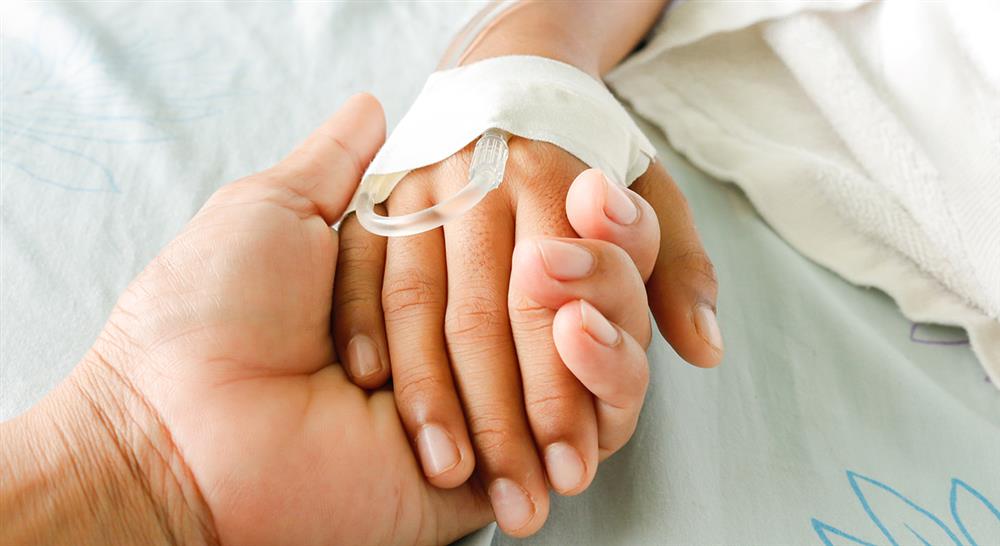 A unique specialization program that will allow you to acquire advanced training in this field"