Nursing in Life Threatening Emergencies in Primary Care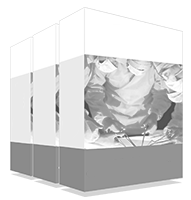 Patients seek primary health care services the moment they find themselves in an emergency situation, especially given their proximity to patients' homes. It is imperative for health professionals must have full command of care procedures in the face of vital emergencies. This program allows professionals to expand their knowledge in a practical way that adapts to their needs.
The world's largest faculty of nursing"
The quality of urgent patient care is conditioned by professionals having up-to-date knowledge of the care they provide. Update on the nursing procedures and care that professionals must provide patients with acute pathology in primary care"
Emergency healthcare is an essential element in a health system as quality and ongoing patient care must be guaranteed. 
Primary care represents the gateway to the health system and is considered the first level of care. Sometimes patients are received with potentially serious conditions that require immediate and complex action, generally with scarce resources, which makes the role played by nursing personnel and the rest of the health team that responds to emergencies in primary care a key one.  
This program in Nursing in Life Threatening Emergencies in Primary Care is intends to provide nursing professionals with an update based on the latest scientific evidence and the experience of recognized professionals in the field of primary care, which offers operating standards in the face of life-threatening emergencies in daily clinical practice that will help them make agile and accurate decisions. 
It also addresses organizational aspects in emergency services, staffing and equipment, with emphasis on the differential characteristics of primary care versus specialized care.
Update your knowledge of urgent pathologies in primary care with this Postgraduate Diploma to improve prognosis and reduce sequelae and complications"
This Postgraduate Diploma in Nursing in Life Threatening Emergencies in Primary Care contains the most complete and up-to-date scientific program on the market. The most important features include:
Clinical cases presented by experts on the matter The graphic, schematic, and practical contents with which they are created, provide scientific and practical information on the disciplines that are essential for professional practice
Diagnostic and therapeutic innovations in treating patients with emergency pathologies of endocrinometabolic, cardiac, respiratory and infectious etiology in primary care settings
Workshops on nursing techniques: interpreting electrocardiography or ultrasound in emergencies, mechanical ventilation, etc.
Presentation of practical workshops on procedures diagnosis, and treatment techniques
An algorithm-based interactive learning system for decision-making in the clinical situations presented throughout the course
Includes theoretical lectures, questions to the expert, discussion forums on controversial issues and individual reflection papers
Content that is accessible from any fixed or portable device with an Internet connection
Update your knowledge of urgent pathologies in primary care with this Postgraduate Diploma to improve prognosis and reduce sequelae and complications"
The teaching staff includes leading nursing professionals, who contribute their work experience to this refresher program, in addition to other specialist professionals in primary healthcare.
Thanks to its multimedia content developed with the latest educational technology, they will allow the professional a situated and contextual learning, that is to say, a simulated environment that will provide immersiveeducation programmed to learn in real situations.
The program is designed based on Problem-Based Learning, whereby students must try to solve the different professional practice situations that arise throughout the program. To that end, they will be assisted by an innovative, interactive video system created by renowned and experienced experts in primary care emergencies who have extensive teaching experience.
This Postgraduate Diploma offers education in simulated environments, which provides an immersive learning experience designed to prepare for real-life situations"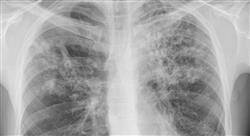 It includes clinical cases to bring the program as close as possible to the reality of nursing care"
The content has been designed and structured by a team of professionals who recognize the importance of specialization in emergency primary care nursing, who are aware of the relevance of current knowledge to provide quality patient care, and who are committed to teaching through new educational technologies.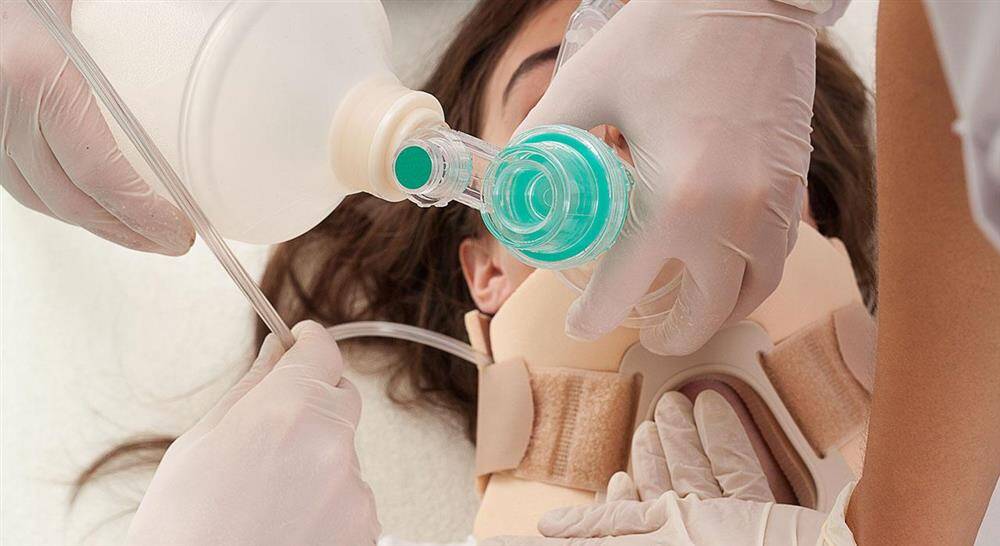 This Postgraduate Diploma in Nursing in Life Threatening Emergencies in Primary Care contains the most complete and up-to-date scientific program on the market"
Module 1. Organizational Aspects of the Emergency Department
1.1. Organization of the Emergency Department in Primary Care. Adequate Stocking of First Aid Kits
1.2. Role of the Healthcare Professional in Primary Care Emergencies
1.3. Medicolegal Management Issues in Primary Care Emergency Departments
Module 2. Nursing Response to Cardiac Emergencies
2.1. Workshop: Reading and Interpreting an Electrocardiogram
2.2. Syncope
2.3. Acute Chest Pain
2.4. Acute Coronary Syndrome:
2.4.1. Non-ST-Elevation Acute Coronary Syndrome (NSTEACS)
2.4.2. ST-Elevation Acute Coronary Syndrome (STEACS)
2.4.3. The Heart Attack Code
2.5. Atrial Fibrillation
2.6. Pericarditis
2.7. Hypertensive Crisis
2.8. Acute Heart Failure
2.9. Acute Pulmonary Edema
2.10. Shock
2.11. Positive Ventilation Workshop: Boussignac CPAP
Module 3. Advanced Cardiovascular Support and Invasive Techniques in the Emergency Room
3.1. Basic Vital Support
3.1.1. Basic Life Support with Automatic External Defibrillator
3.1.2. Foreign Object Airway Obstruction
3.2. Action in Response to Bradyarrhythmias 
3.3. Action in Response to Tachyarrhythmias
3.4. Advanced Vital Support
3.4.1. Advanced Airway Management
3.4.2. Arrhythmia Treatment
3.4.3. Infusion Routes and Drugs
3.4.4. Rapid Intubation Sequence Workshop
3.5. Invasive Procedures and Techniques in the Emergency Department
3.5.1. External Pacemaker
3.5.2. Electrical Cardioversion
3.5.3. Defibrillation in Emergencies
3.6. Workshop: Echoscopy Management in the Emergency Department
3.7. Basic and Advanced Pediatric Life Support
3.7.1. Basic Pediatric Life Support
3.7.2. Airway and Ventilation in Pediatrics
3.7.3. Infusion Routes and Drugs, Diagnosis and Treatment of Arrhythmias
3.7.4. Neonatal Resuscitation
Module 4. Nursing Response to Pulmonology Emergencies
4.1. Acute Dyspnea
4.2. Acute Chronic Obstructive Pulmonary Disease (COPD)
4.3. Acute Bronchial Asthma
4.4. Pneumonia
4.5. Pneumothorax
4.6. Pulmonary Thromboembolism (PTE)
4.7. Hemoptysis
4.8. Workshop: Non-Invasive Mechanical Ventilation BiPap
Module 5. Nursing Response to Neurological Emergencies
5.1. Acute Confusional Syndrome
5.2. Stroke
5.3. Seizures
5.4. Headaches
5.5. Central Nervous System (CNS) Infections
5.6. Coma
Module 6. Nursing Response to Digestive Emergencies
6.1. Acute Abdominal Pain
6.2. Intestinal Obstruction
6.3. Acute Gastroenteritis
6.4. Acute Pancreatitis
6.5. Acute Biliary Disease
6.6. Acute Gastrointestinal Bleeding
6.7. Proctology Emergencies
Module 7. Pharmacology in Emergencies
7.1. Pain Management
7.2. Sedoanalgesia in Emergencies
7.3. Adverse Effects to Medications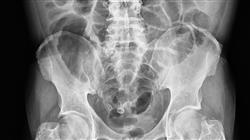 A unique, key, and decisive experience to boost your professional development"