Nursing Care of the Pediatric Patient with Malignant Hematologic Pathology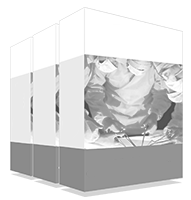 Children admitted to the pediatric intensive care unit due to a malignant hematological pathology are different from the rest because they have a more complex disease, in which they need to have a multidisciplinary team with more developed affective skills. The latter is what has differentiated modern pediatrics from that practiced years ago, so nursing professionals in this field must update their knowledge to provide the best treatment to the children they serve. Thus, the Nursing Care of the Pediatric Patient with Malignant Hematologic Pathology program will allow students to learn this and other concepts of interest for their professional development.
The world's largest faculty of nursing"
Recognizes and implements accompaniment as an essential part of the comprehensive care process for pediatric patients"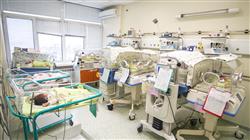 Hematological diseases are made up of different pathologies with a large number of conditions with particular characteristics and different behavior among them. For this reason, in pediatrics, different aspects must be considered to ensure adequate patient care. Nowadays, the psycho-affective factors of the child, and not only the biological ones, are taken into account when developing treatment and providing care.  
Thus, beyond providing the student with the theoretical aspects of this type of pathology, this Postgraduate Diploma in Nursing Care of the Pediatric Patient with Malignant Hematologic Pathology will help the student to understand and recognize the vulnerability of patients and their families, following an ethical principle for optimal and humane care. However, aspects related to the pathophysiology of hematological cancer and the morphology of leukemia will also be addressed.
An exclusive module will be dedicated to understand the knowledge about the different types of vascular accesses in hematological pediatrics and the best way to treat them. It will also describe the general principles that nurses should follow when administering drugs in pediatrics.
The teaching team assembled for this Postgraduate Diploma is of recognized prestige and has extensive experience in national and international reference units in the treatment and care of newborns, children and adolescents with hematological disease. The program is 100% online, making it easy for the student to take it comfortably, wherever and whenever they want. All you need is a device with internet access to take your career one step further. A modality according to the current times with all the guarantees to position the nurse in a highly demanded sector.
Attains the knowledge and skills necessary to develop the personal and professional attitudes required to care for pediatric patients with hematological diseases"
This Postgraduate Diploma in Nursing Care of the Pediatric Patient with Malignant Hematologic Pathology contains the most complete and up-to-datescientific program on the market. The most important features include:  
The development of case studies presented by experts in Pediatric Hematology for Nurses
The graphic, schematic, and practical contents with which they are created, provide scientific and practical information on the disciplines that are essential for professional practice
Practical exercises where the self-assessment process can be carried out to improve learning
Its special emphasis on innovative methodologies
Theoretical lessons, questions to the expert, debate forums on controversial topics, and individual reflection assignments
Content that is accessible from any fixed or portable device with an Internet connection
Acquires the necessary skills to carry out the administration of drugs and the necessary care of patients with hematological diseases"
The program includes in its teaching staff professionals from the sector who bring to this training the experience of their work, as well as recognized specialists from leading societies and prestigious universities. 
The multimedia content, developed with the latest educational technology, will provide the professional with situated and contextual learning, i.e., a simulated environment that will provide immersive training programmed to train in real situations.
The design of this Program focuses on Problem-Based Learning, by means of which the professional will have to try to solve the different situations of Professional Practice, which will be posed throughout the Program. For this purpose, the student will be assisted by an innovative interactive video system created by renowned and experienced experts.
Understands the importance of a comprehensive and ongoing assessment of the needs of the child with hematologic disease and his or her family"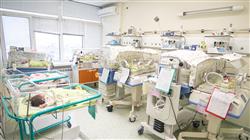 You will be able to access all the information at any time of the day and no matter where you are, thanks to the 100% Online mode"
Ensure that students meet the requirements of nursing applied to pediatric patients with hematological malignancies, a syllabus has been developed whose modules offer a broad perspective of this field of action, allowing the student to learn the most relevant aspects and the classification of the different acute myeloid leukemias in childhood. From module 1, students will see their knowledge broadened, which will enable them to develop professionally, knowing that they can count on the support of a team of experts.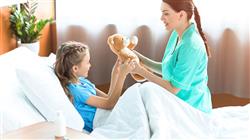 Understands the importance of nutrition and skin care during the treatment of pediatric patients with oncohematologic disease"
Module 1. Malignant Hematologic Pathology in Pediatrics
1.1. Epidemiology and Pathophysiology of Hematologic Cancer in Pediatrics
1.1.1. Epidemiology of Hematologic Cancer in Pediatrics
1.1.1.1. General aspects
1.1.1.2. Acute Lymphoblastic Leukemia
1.1.1.3. Hodgkin's Lymphomas
1.1.1.4. Non-Hodgkin's Lymphoma
1.1.2. Pathophysiology of Cancer in Pediatrics
1.1.2.1. Unlimited Replication Potential
1.1.2.2. Clonal Expansion
1.1.2.3. Aberrant Differentiation
1.1.2.4. Avoidance by Apoptosis
1.2. Standard or Intermediate-Risk B-Cell Acute Lymphoblastic Leukemia (B-ALL) in Pediatrics
1.2.1. Introduction
1.2.2. Clinical symptoms
1.2.3. Diagnosis
1.2.4. Treatment
1.3. High-Risk B-ALL and T-ALL in Pediatrics
1.3.1. High-Risk B-ALL
1.3.1.1. Introduction
1.3.1.2. Clinical symptoms
1.3.1.3. Diagnosis
1.3.1.4. Treatment
1.3.2. LLA-T
1.3.2.1. Introduction
1.3.2.2. Clinical Symptoms
1.3.2.3. Diagnosis
1.3.2.4. Treatment
1.4. Leukemia in Infants (Infantile Leukemia)
1.4.1. Introduction
1.4.2. Chromosomal Alterations
1.4.3. Clinical Characteristics
1.4.4. Therapeutic Approaches
1.4.5. Survival
1.5. Childhood Acute Myeloid Leukemia
1.5.1. Acute Myeloid Leukemias in Pediatrics
1.5.1.1. Association to Syndromes
1.5.1.2. Stratification by Risk Groups
1.5.2. Acute Promyelocytic Leukemia in Pediatrics (ALL or AML L3)
1.5.2.1. Morphological
1.5.2.2. Translocations
1.5.2.3. Characteristic Coagulopathy
1.5.2.4. Treatment
1.5.2.5. Controls
1.6. Others Leukemias and Myelodysplastic Syndromes in Pediatrics
1.6.1. Chronic Myeloid Leukemia
1.6.1.1. Clinical symptoms
1.6.1.2. Treatment
1.6.2. Juvenile Myelomonocytic Leukemia (JMML)
1.6.2.1. Definition
1.6.2.2. Clinical Symptoms
1.6.2.3. Treatment
1.6.2.4. New Therapies
1.6.3. Myelodysplastic Syndromes
1.7. Hodgkin's Lymphoma in Pediatrics
1.7.1. Introduction
1.7.2. Clinical symptoms
1.7.3. Diagnosis and Staging
1.7.4. Treatment
1.7.5. Prognosis
1.8. Non-Hodgkin's Lymphoma in Pediatrics
1.8.1. Introduction
1.8.2. Classification
1.8.3. Clinical symptoms
1.8.4. Diagnosis and Staging
1.8.5. Treatment
1.9. Burkitt Lymphoma
1.9.1. Specific Characteristics
1.9.2. Forms of Presentation
1.9.3. Clinical Symptoms
1.9.4. Diagnosis
1.9.5. Treatment
1.10. Malignant Histiocytosis
1.10.1. Langerhans Cell Histiocytosis (LCH)
1.10.1.1. Clinical Symptoms
1.10.1.2. Diagnosis
1.10.1.3. Treatment
1.10.2. Hemophagocytic Lymphohistiocytosis
1.10.2.1. Diagnosis
1.10.2.2. Treatment 
Module 2. Pharmacological Treatment and Nursing Care of the Child with Hematologic Pathology 
2.1. Central and Peripheral Venous Catheters. Nursing care
2.1.1. Introduction
2.1.2. Choice of Catheter
2.1.3. Peripheral Venous Accesses
2.1.4. Central Venous Access
2.2. The Great Ally: Subcutaneous Reservoir. Most Important Aspects of Care
2.2.1. Introduction
2.2.2. Placement Indications
2.2.3. Advantages and Disadvantages
2.2.4. Implementation.
2.2.5. Withdrawal
2.3. General Principles of Drug Administration in Pediatrics
2.3.1. Safety in the Administration of Drugs in Hematologic Pediatrics
2.3.2. Routes of Administration and Care
2.3.3. Recording of Drug Administration
2.3.4. Main Drugs to Support Treatment
2.4. Most relevant Treatments in Patients with Immunodeficiencies
2.4.1. General Measures
2.4.2. Prophylactic and/or Symptomatic Treatment
2.4.3. Substitution Treatment
2.4.4. Curative Treatment
2.5. Antineoplastic Treatment (I)
2.5.1. Chemotherapy Fundamentals
2.5.2. Erythropoietin Indications
2.5.3. Treatment Response Criteria
2.5.4. Drug Resistance
2.5.5. Forms of Chemotherapy Administration
2.5.6. Interaction of Chemotherapy with Other Drugs.
2.5.7. Chemotherapy Regimens
2.5.8. Dose Intensity
2.6. Antineoplastic Treatment (II)
2.6.1. Most Commonly Used Antineoplastic Agents in Pediatric Hematology
2.6.2. Chemoprotective Agents
2.6.3. Short- and Medium-Term Side Effects
2.7. Administration of Antineoplastic Drugs. Most Important Care
2.7.1. General Measures in the Administration of Cytostatics
2.7.2. Risk Prevention in the Administration of Cytostatic Drugs
2.7.2.1. Safety Circuit
2.7.2.2. Drug Reception and Storage
2.7.2.3. Dual Validation of Pharmacological and Non-Pharmacological Measures Prior to Drug Infusion
2.7.2.4. Dual Validation of the Antineoplastic Drug
2.7.2.5. Personal Protective Equipment (EPI)
2.7.2.6. Drug Corroboration at the Bedside
2.7.3. Nursing Care by Route of Administration
2.7.3.1. Nursing Care in Oral Administration
2.7.3.2. Intramuscular Administration Nursing Care
2.7.3.3. Intrathecal Administration Nursing Care
2.7.3.4. Intra-Arterial Administration Nursing Care
2.7.4. Nursing Action in the Avent of a Cytostatic Spill
2.8. Administration of Antineoplastic Drugs. Most Important Care
2.8.1. Agents Irritant Capacity and Toxicity of Antineoplastic Agents
2.8.2. Pre-, During- and Post-Administration Care
2.8.3. Action in Case of Complications
2.9. Hemotherapy Support in Pediatrics. Most Relevant Care
2.9.1. Blood Products
2.9.1.1.1. Whole Blood
2.9.1.2. Red blood Cell Concentrates
2.9.1.3. Platelet Concentrate
2.9.1.4. Fresh Plasma
2.9.2. Irradiation and Washing of Products
2.9.3. Transfusion Indications and Dosage
2.9.4. Request
2.9.4.1. Documentation
2.9.4.2. Crossmatch Sample
2.9.5. Administration of Blood Derivatives
2.9.6. Adverse Reactions
2.9.7. Transfusion Safety
Module 3. Nursing Care of the Child and Adolescent with Severe Hematologic Disease and Their Families
3.1. "Caring with Care" for the Child/Adolescent and His or Her Family.
3.1.1. Fragility and Vulnerability
3.1.1.1. Of the People We Care For
3.1.1.2. From Nursing Professionals
3.1.2. Sympathy, Empathy and Compassion
3.1.2.1. Of the People We Care For
3.1.2.2. From Nursing Professionals
3.1.3. Bioethics and Pediatrics
3.1.3.1. Paternalism in Pediatrics
3.1.3.2. The Problem of Autonomy in Minors
3.1.3.3. Assent and Informed Consent for Minors
3.1.3.4. Autonomy in Adolescence and the Mature Child
3.1.3.5. Legal Capacity of the Minor
3.1.3.6. Parental Access to Medical Records
3.1.3.7. The Health Care Ethics Committee (CEA)
3.1.3.8. Nursing As An Ethical Guarantee
3.2. Safety as a Priority in Paediatric
3.2.1. Why and What For?
3.2.2. Professionals Involved
3.2.3. Safety Priorities
3.2.4. Care Based on Scientific Evidence
3.2.5. Safety in the Pediatric Hematology Unit
3.3. Child/Adolescent and Family Reception at the Onset of Severe Hematologic Disease
3.3.1. The Debut of the Child and Adolescent with Severe Hematologic Disease
3.3.2. Care in the Pediatric Emergency Unit
3.3.3. Care in the Hospitalization Unit
3.4. Observation and Active Listening in Pediatric Hematology
3.4.1. Differences between Seeing, Looking and Observing
3.4.2. Objectives of Active Observation
3.4.3. Moments of Observation in Pediatric Hematology
3.4.3.1. Observation of the Child
3.4.3.2. Family Observation
3.4.4. Obstacles and Difficulties
3.5. Assessment and Nursing Diagnosis in Pediatric Hematology
3.5.1. Basis of Nursing Assessment
3.5.1.1. Process, Planned, Systematic, Continuous, Deliberate
3.5.1.2. Valuation Objectives
3.5.1.3. Types of Valuation According to Objectives
3.5.1.4. Overall Appraisal
3.5.1.5. Focused Assessment
3.5.2. Stages of the Nursing Assessment Process
3.5.2.1. Obtaining Results
3.5.2.2. Evaluation of Information
3.5.2.3. Standardized Assessment in Pediatric Hematology
3.5.3. Detection of Problems in Pediatric Hematology
3.5.4. Interdependent Problems in Pediatric Hematology
3.5.5. Most Frequent Nursing Diagnoses in Pediatric Hematology According to the Situation.
3.6. Nursing Care in Symptom Management in Pediatric Hematology
3.6.1. General Principles of Symptom
3.6.2. Symptom Assessment
3.6.3. Variable Emotional Attitude
3.6.4. Irritability
3.6.5. Physical Pain
3.6.6. Myelosuppression Derivatives
3.6.7. Anorexia
3.6.8. Nausea and Vomiting
3.6.9. Digestive System
3.6.10. Alopecia
3.6.11. Cushing's Syndrome
3.6.12. Hemorrhagic Cystitis
3.6.13. Pneumonitis
3.6.14. Ocular and Other Sensory Organ Disorders
3.6.15. Neurological Alterations:
3.7. Skin Care in Pediatric Patients with Severe Hematologic Disease
3.7.1. Introduction
3.7.2. General Skin Care
3.7.2.1. Sun Exposure
3.7.2.2. Clothing
3.7.2.3. Hygiene and Hydration
3.7.2.4. Nails
3.7.2.5. Postural Changes
3.7.3. Most Common Alterations. Prevention, Assessment, Treatment
3.7.3.1. Alopecia
3.7.3.2. Hirsutism
3.7.3.3. Exfoliative Dermatitis or Palmoplantar Erythrodysesthesia
3.7.3.4. Pruritus
3.7.3.5. Stretch Marks
3.7.3.6. Ulcerations
3.7.3.7. Perianal and Genital Dermatoses
3.7.3.8. Mucositis
3.7.3.9. Related to Therapeutic Devices
3.8. Feeding in Children with Hematologic Malignancies
3.8.1. Importance of Nutrition in Childhood
3.8.2. Special Needs of the Child with Severe Hematologic Pathology
3.8.3. Side Effects of Treatment in Children With Severe Hematologic Pathology
3.8.4. Adaptation of Diet in Children with Severe Hematologic Pathology
3.8.5. Nutritional Support
3.8.6. Adaptation of the Diet in Complications
3.8.7. Other Combinational Nutritional Therapies
3.8.8. Adapted Recipes/Tips to Make the Meal More Appetizing
3.9. Performance of Diagnostic Tests. Nursing care
3.9.1. Patient and Family Information
3.9.2. Coordination of Professionals
3.9.3. Patient Preparation
3.9.4. Care During the Test
3.9.5. Patient Reception
3.9.6. Specific Care During the Following Hours
3.10. Nursing Consultation of the Pediatric Patient with Non-malignant Hematologic Disease. Specific Care
3.10.1. Introduction
3.10.2. Diagnostic Support
3.10.3. Socio-Family Assessment and Quality of Life
3.10.4. Education Preventive Measures
3.10.5. Adherence to Treatment
3.10.6. Transition to the Adult Unit
3.11. Research in Pediatric Hematology Care
3.11.1. Evidence-Based Nursing (EBN)
3.11.1.1. Pillars of EBE
3.11.1.2. EBE Phases and Models
3.11.1.3. Formulation of Questions
3.11.1.4. Search for Evidence
3.11.1.5. Critical Reading
3.11.1.6. Implementation and Evaluation
3.11.2. Research Methodology
3.11.3. Innovation in Care
3.11.4. Where Are We Headed?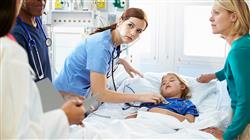 Knows and acquires the necessary competencies to carry out the administration and care of hemotherapy support in children and adolescents"