Nursing and Caring for Children with Solid Neoplasm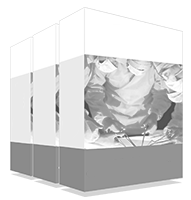 The development of this program in Nursing and Care for Children with Solid Neoplasm arises from the need for specific training in the field of Oncology for nursing professionals and, more specifically, given its particularities, in the field of Pediatric Oncology. The increase in the incidence of the disease, the increase in the casuistry and the impact that this disease has not only on pediatric patients, but also on their families and environment, makes it relevant for professionals in the field of nursing to be perfectly updated with the fundamental techniques and novelties that enable them to carry out their professional duties.
Scientific endorser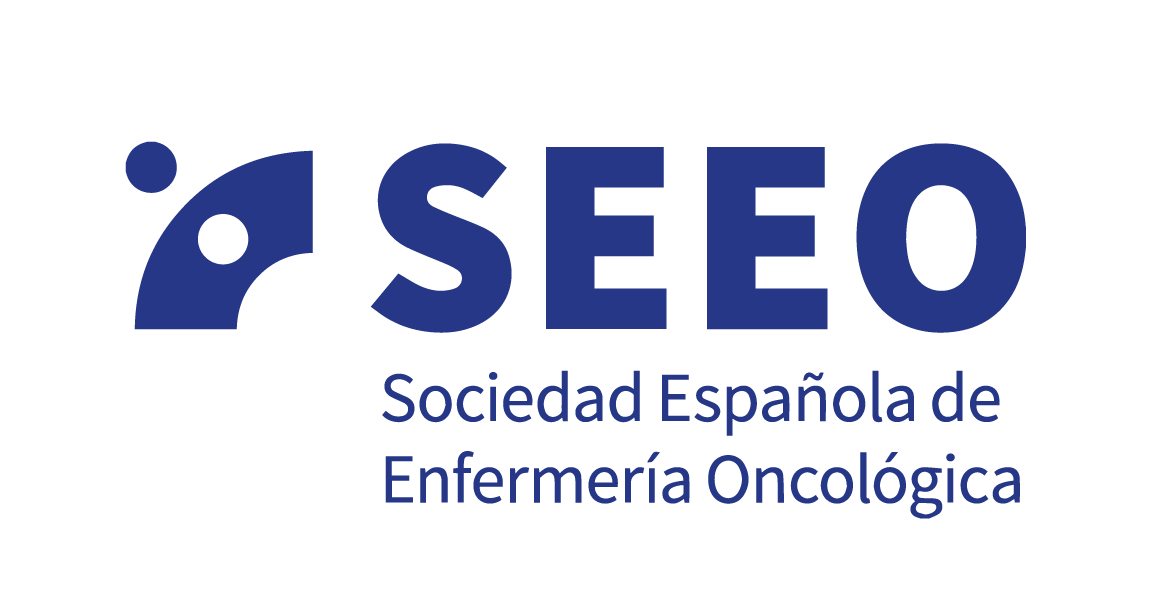 completion date
10/04/2023
The world's largest faculty of nursing"
This training program will generate a sense of confidence in professional nursing practice in the field of Pediatric Oncology, which will help you grow both personally and professionally"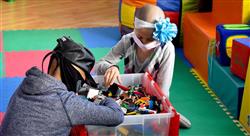 Improve your knowledge in Nursing and Caring for Children with Solid Neoplasm with this program, where you will find the best teaching material with real clinical cases"
This Postgraduate Diploma in Nursing and Caring for Children with Solid Neoplasm contains the most complete and up-to-date scientific program on the market. The most important features include:
More than 75 clinical cases presented by experts in Pediatric Oncology Nursing
The graphic, schematic, and practical contents with which they are created provide scientific and practical information on the disciplines that are essential for professional practice
Novelties in care and intervention in Pediatric Oncology
It contains practical exercises where the self-evaluation process can be carried out to improve learning
Algorithm-based interactive learning system for decision-making in the situations that are presented to the student
Its special emphasis on evidence-based medicine and research methodologies in Pediatric Oncology Nursing
All of this will be complemented by theoretical lessons, questions to the expert, debate forums on controversial topics, and individual reflection assignments
Content that is accessible from any fixed or portable device with an Internet connection
This Postgraduate Diplomais the best investment you can make when selecting a refresher program for two reasons: in addition to updating your knowledge of Nursing and Care for Children with Solid Neoplasm, you will obtain a qualification from TECH Technological University"
Its teaching staff includes professionals belonging to the field of Nursing and Caring for Children with Solid Neoplasm, who bring their work experience to this training program, as well as renowned specialists belonging to leading scientific societies.
Thanks to its multimedia content developed with the latest educational technology, professionals will benefit from situated and contextual learning, namely, a simulated environment that will provide immersive learning programmed to learn in real situations.
The design of the program is based on Problem-Based Learning, by means of which nursing professionals must try to solve the different professional practice situations that arise throughout the course. For this purpose, professionals will be assisted by an innovative, interactive video system developed by recognized experts in the field of Nursing and Caring for Children with Solid Neoplasm.
Increase your decision-making confidence by updating your knowledge with this University Expert course"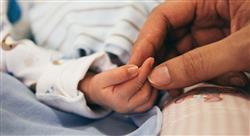 Make the most of the opportunity to learn about the latest advances in Nursing and Caring for Children with Solid Neoplasm and improve the care you provide your patients"
The contents have been designed and structured by a team of professionals from the best educational hospitals and universities in the country, who are aware of the relevance of up-to-datespecialization in Pediatric Oncology, and who are committed to quality teaching using new educational technologies.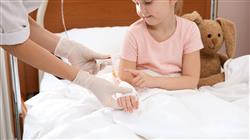 This Postgraduate Diploma in Nursing and Caring for Children with Solid Neoplasm contains the most complete and up-to-date scientific program on the market"
Module 1. Introduction to Pediatric Cancer and Main Treatments 
1.1. Children and Cancer 
1.1.1. Epidemiology of Pediatric Cancer 
1.1.2. Pathophysiology of Pediatric Cancer: Characteristics Shared by Tumor Cells 
1.1.3. Aetiology of Pediatric Cancer 
1.1.4. Fundamentals of the Hematopoietic System and Blood Cells 
1.1.5. Types of Pediatric Cancer 
1.1.6. Diagnostic and Follow-Up Procedures in Pediatric Oncohematology 
1.1.7. Treatment of Pediatric Cancer 
1.1.8. Chemotherapy (I) 
1.1.9. Chemotherapy (II) 
1.1.10. Late Side Effects of Treatments in Pediatric Cancer Survivors 
Module 2. Malignant Oncohematologic Pathology in Pediatrics 
2.1. Leukemias and Myelodysplastic Syndromes in Pediatrics 
2.1.1. B-Cell Pediatric Acute Lymphoblastic Leukemia 
2.1.2. Lymphomas in Pediatrics 
2.1.3. CNS Tumors and Miscellaneous Intracranial and Intraspinal Neoplasms in Pediatrics 
2.1.4. Neuroblastomas and Other Peripheral Nerve Cell Tumors in Pediatrics 
2.1.5. Retinoblastomas in Pediatrics 
2.1.6. Renal Tumors in Pediatrics 
2.1.7. Hepatic Tumors in Pediatrics 
2.1.8. Bone Tumors in Pediatrics 
2.1.9. Soft Tissue Sarcomas and Other Extraosseous Sarcomas in Pediatrics 
2.1.10. Other Malignant and Unspecified Neoplasms in Pediatrics 
Module 3. Nursing Care in Pediatric Oncohematology (I) 
3.1. Patient Safety in Unit Nursing Care 
3.1.1. Safety in the Pediatric Oncology Unit 
3.1.2. Nursing Care at the Onset 
3.1.3. Nursing Care for Performing Diagnostic Tests 
3.1.4. Nursing Care: Venous Catheters (I) 
3.1.5. Nursing Care: Venous Catheters (II) Subcutaneous Reservoir 
3.1.6. Nursing Care in the Administration of Antineoplastic Medication 
3.1.7. Nursing Care in the Intravenous Administration of Antineoplastic Medication 
3.1.8. Nursing Care in the Administration of Supportive Care Medication 
3.1.9. Transfusion Support in Pediatric Oncohematology 
Module 4. Multidisciplinary and eHealth Support in Pediatric Oncohematology 
4.1. Psychological Support for Children during the Process of Living with Cancer 
4.2. Psychological Support for Adolescents during the Process of Living with Cancer 
4.3. Psychological Support Needs of Children and Adolescents Undergoing Hematopoietic Stem Cell Transplantation and Their Families 
4.4. Educational Support for Children and Adolescents with Cancer 
4.5. Social Worker Support in Pediatric Oncology 
4.6. Parents of Children with Cancer Associations and Other Non-Profit Organizations 
4.7. Volunteering in Pediatric Oncohematology Units 
4.8. Pediatric Cancer and Society 
4.9. Use of Information and Communication Technologies (ICT) in Children and Adolescents with Cancer 
4.10. Use of Information and Communication Technologies (ICTs and eHealth) for Parents of Children and Adolescents with Cancer 
4.11. Nursing Professionals, ICT and eHealth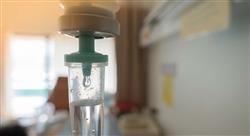 A unique, key and decisive training experience to boost your professional development"