Nursing and Care for Children with Leukemia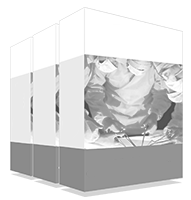 The development of this academic program in Nursing and Care for Children with Leukemia arises from nursing professionals' need for specific training in the field of Oncology and, more specifically, given its particularities, in the field of Childhood Leukemia. The increase in the incidence of the disease, the increase in the effect and the impact that this disease has not only on pediatric patients, but also on their families and environment, makes it relevant for professionals in the field of nursing to be perfectly updated with the fundamental techniques and novelties that enable them to carry out their professional duties.
Scientific endorser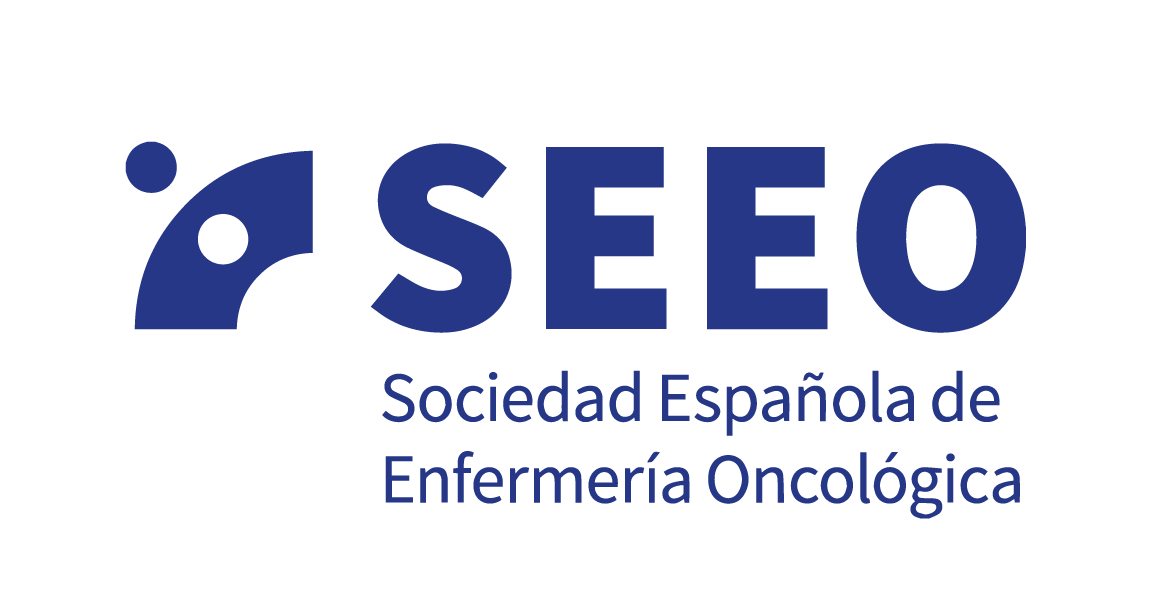 completion date
10/04/2023
The world's largest faculty of nursing"
We offer you the most complete specialization in Nursing for children with leukemia. This knowledge is essential to offer patients and their families highly professionalized comprehensive care"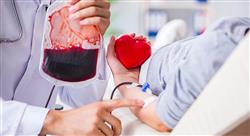 Thanks to scientific and technological advances in recent years, there has been a significant increase in the possibilities for treating and curing children and adolescents with oncological diseases. These scientific and therapeutic advances are continuous and require constant specialization and updating from nursing professionals that work in Pediatric Oncohematology units in order to offer quality care to people who require specific and increasingly complex assistance.
Nursing care for pediatric patients with neoplastic pathology and their families is a challenge due to the impact of the disease itself, its evolution, the intensive and specific treatment required, its side effects, and the emotional and social repercussions it has on those it affects.
Pediatric Oncology Nursing professionals are aware of the need for postgraduate specialization to obtain a specific level of competence, which allows them to broaden their clinical care education, in order to respond to the care needs of patients and their families.
The Postgraduate Diploma in Nursing and Care for Children with Leukemia that TECH offers is currently the only specific course directed by and for nurses in the treatment and care of children and adolescents with cancer and their families.
Our teaching team is made up of renowned professionals with extensive experience in international reference units in the treatment and care of childhood cancer.
The Postgraduate Diploma covers scientific and technical knowledge as well as knowledge of comprehensive care so students acquire the skills required to provide care to children with cancer and their families while observing the physical, psychological, emotional, social and spiritual dimensions involved.
A great opportunity to learn and incorporate into your daily practice the new scientific and therapeutic systems and protocols, in a convenient and totally accessible way, even for active professionals"
This Postgraduate Diploma in Nursing and Care for Children with Leukemia contains the most complete and up-to-date scientific program on the market. Its most notable features are:
The latest technology in online teaching software
A highly visual teaching system, supported by graphic and schematic contents that are easy to assimilate and understand
Practical cases presented by practising experts
State-of-the-art interactive video systems
Teaching supported by telepractice
Continuous updating and recycling systems
Autonomous learning: full compatibility with other occupations
Practical exercises for self-evaluation and learning verification
Support groups and educational synergies: questions to the expert, debate and knowledge forums
Communication with the teacher and individual reflection work
Content that is available from any fixed or portable device with an Internet connection
Supplementary documentation databases are permanently available, even after the course
Intensively update on the practical strategies for the management of oncological diseases through a learning process designed to be applied to practice from the very beginning" 
Our teaching staff is made up of working professionals. In this way, TECH makes sure to offer the training update objective it intends. A multidisciplinary team of experts who are trained and experienced in different environments, who will develop the theoretical knowledge in an efficient way, but, above all, who will bring their practical knowledge derived from their own experience to the course: one of the differential qualities of this Postgraduate Diploma.
This mastery of the subject is complemented by the effectiveness of the methodological design of this Postgraduate Diploma. Developed by a team of e-learning experts, it integrates the latest advances in educational technology. In this way, professionals will be able to study with a range of convenient and versatile multimedia tools that will give them the operability they need during the program.
The design of this program is based on Problem-Based Learning: an approach that conceives learning as a highly practical process. To achieve this remotely, TECH will use telepractice: with the help of an innovative, interactive video system, and Learning from an Expert, students will be able to acquire the knowledge as if they were facing the case they are learning in real time. A concept that will allow students to integrate and memorize what they have learnt in a more realistic and permanent way.
The most outstanding aspect of our educational formula is the possibility of hands-on learning, even while learning remotely: a challenge that we have achieved and that provides our students with the best results"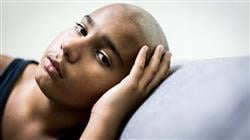 Observing an expert in the process of performing a task triggers brain mechanisms similar to those activated when performing the same activity: this is the principle behind high efficiency learning from an expert"
The contents included in the program have been created by establishing an exhaustive overview of each and every one of the essential topics to master nursing practice in the field of pediatric oncology. With a sequential process that will take students through the topics to constantly acquire new knowledge, this program will become an incredible leap toward being highly competitive in the speciality.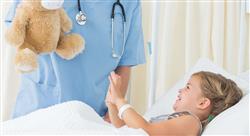 A complete teaching program, structured in clear and concrete units that will take you through a learning process created to be perfectly compatible with your personal and professional life"
Module 1. Introduction to Pediatric Cancer and Main Treatments

1.1. Children and Cancer

1.1.1. Epidemiology of Pediatric Cancer
1.1.2. Pathophysiology of Pediatric Cancer: Characteristics Shared by Tumor Cells
1.1.3. Aetiology of Pediatric Cancer
1.1.4. Fundamentals of the Hematopoietic System and Blood Cells
1.1.5. Types of Pediatric Cancer
1.1.6. Diagnostic and Follow-Up Procedures in Pediatric Oncohematology
1.1.7. Treatment of Pediatric Cancer
1.1.8. Chemotherapy (I)
1.1.9. Chemotherapy (II)
1.1.10. Late Side Effects of Treatments in Pediatric Cancer Survivors

Module 2. Nursing Care in Pediatric Oncohematology (I)

2.1. Patient Safety in Unit Nursing Care

2.1.1. Safety in the Pediatric Oncology Unit
2.1.2. Nursing Care at the Onset
2.1.3. Nursing Care for Performing Diagnostic Tests
2.1.4. Nursing Care: Venous Catheters (I)
2.1.5. Nursing Care: Venous Catheters (II) Subcutaneous Reservoir
2.1.6. Nursing Care in the Administration of Antineoplastic Medication
2.1.7. Nursing Care in the Intravenous Administration of Antineoplastic Medication
2.1.8. Nursing Care in the Administration of Supportive Care Medication
2.1.9. Transfusion Support in Pediatric Oncohematology

Module 3. Nursing Care in Pediatric Oncohematology (II)

3.1. The Importance of Observation and Active Nursing Listening in Pediatric Oncohematology

3.1.1. The Importance of Nursing Assessments in Pediatric Oncohematology
3.1.2. Most Common Nursing Diagnoses in Pediatric Oncohematology
3.1.3. Nursing Care in Symptom Control in Pediatric Oncohematology
3.1.4. Pain Management and Care in Pediatric Oncohematology
3.1.5. Skin Care in Pediatric Oncohematology
3.1.6. Nutrition in Children and Adolescents with Cancer
3.1.7. When Is the Response to Treatment Inadequate?
3.1.8. Carefully Care for Children/Adolescents with Cancer and Their Family
3.1.9. Research in Pediatric Oncohematology Care

Module 4. Hematopoietic Progenitor Transplantation in Pediatrics

4.1. Introduction to Hematopoietic Progenitor Transplantation

4.1.1. Indications for Hematopoietic Progenitor Transplantation (HPT) in Pediatrics
4.1.2. From Donation to Infusion of Hematopoietic Progenitors
4.1.3. Nursing Care in HPT Conditioning
4.1.4. Nursing Care during HP Infusion
4.1.5. Nursing Care: Medullary Aplasia Phase
4.1.6. Medium-Term Post HPT Nursing Care
4.1.7. Follow-Up HPT Nursing Consultation
4.1.8. New Therapies for Treating Complications after HPT

Module 5. Multidisciplinary and eHealth Support in Pediatric Oncohematology

5.1. Psychological Support for Children during the Process of Living with Cancer
5.2. Psychological Support for Adolescents during the Process of Living with Cancer
5.3. Psychological Support Needs of Children and Adolescents Undergoing Hematopoietic Stem Cell Transplantation and Their Families
5.4. Educational Support for Children and Adolescents with Cancer
5.5. Social Worker Support in Pediatric Oncology
5.6. Parents of Children with Cancer Associations and Other Non-Profit Organizations
5.7. Volunteering in Pediatric Oncohematology Units
5.8. Pediatric Cancer and Society
5.9. Use of Information and Communication Technologies (ICT) in Children and Adolescents with Cancer
5.10. Use of Information and Communication Technologies (ICTs and eHealth) for Parents of Children and Adolescents with Cancer
5.11. Nursing Professionals, ICT and eHealth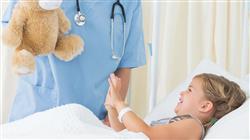 Take the opportunity to learn about the latest advances in this area in order to apply it to your daily practice"