Medical Emergencies for Nurses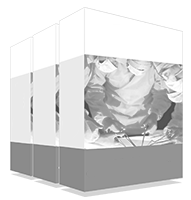 Medical emergencies are time-dependent pathological processes and require a rapid and effective response. The professionalization of the emergency corps, especially in the case of nursing, allows a high level of quality to be achieved in health care in the out-of-hospital context. This postgraduate diploma is aimed at updating the professional so that he/she can provide quality emergency care.
completion date
09/23/2023
The world's largest faculty of nursing"
A unique specialization program that will allow you to acquire advanced training in this field"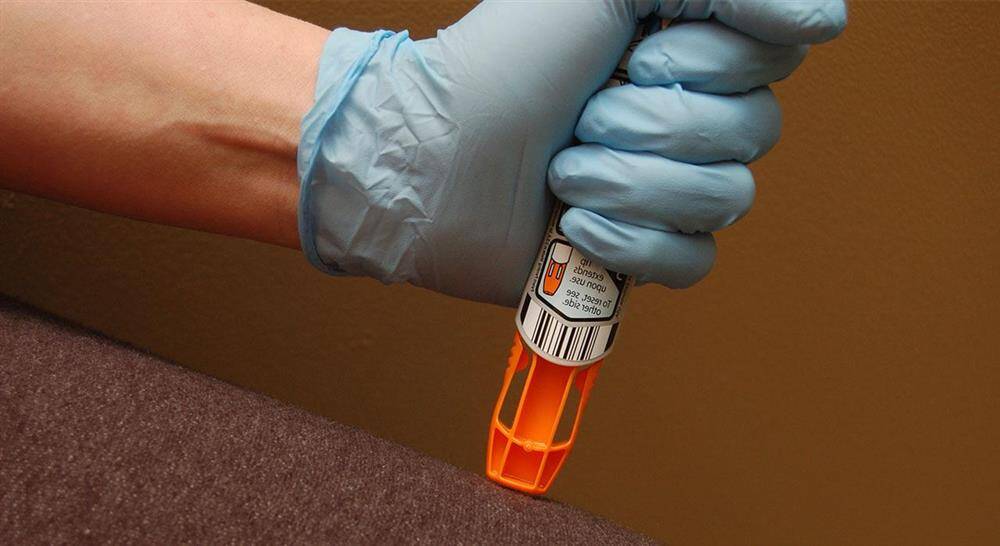 The prognosis of people in an emergency situation is conditioned by the updated knowledge of the professionals who attend them and their actions at the moment of facing them. Learn how to identify, initially treat and transport patients with emergency pathologies"
In a medical emergency, time is a critical factor. The prognosis of the pathologies that we consider emergencies is directly related to the time that elapses since they begin until they are treated. It is essential, therefore, that professionals keep themselves constantly updated in order to adequately attend to the different medical emergencies in any situation. 
The Postgraduate Diploma in Medical Emergencies for Nurses is designed so that the nursing professional can update their knowledge to provide quality patient care in emergency situations, based on the latest scientific evidence.
Thus, upon completion of the course, the student will be able to prioritize situations, solve problems and make decisions in the care and provision of care to the critically ill patient, both in the adult and pediatric patient.
Through this Postgraduate Diploma you will be able to update your knowledge in patient care in medical emergencies, improve prognosis and reduce sequelae and complications"
This Postgraduate Diploma in Medical Emergencies for Nurses contains the most complete and up-to-date scientific program on the market. The most important features of the program include:
Clinical cases presented by experts. The graphic, schematic, and eminently practical contents with which they are created provide scientific and practical information on the disciplines that are essential for professional practice.
Diagnostic and therapeutic innovations in treating patients in an emergency situation. It includes the most frequent pathologies, the first care actions and the transfer of the patient to the specialized center.
It also includes nursing procedures such as: emergency electrocardiography, emergency pharmacology, gynecological emergencies and childbirth, protocol of action in case of mistreatment and abuse, etc.
Presentation of practical workshops on procedures, diagnosis, and treatment techniques.
Algorithm-based interactive learning system for decision-making in the presented clinical situations.
Theoretical lessons, questions to the expert, debate forums on controversial topics, and individual reflection assignments.
Content that is accessible from any fixed or portable device with an Internet connection.
This Postgraduate Diploma may be the best investment you can make in the selection of a refresher program for two reasons: in addition to updating your knowledge in medical emergency care, you will obtain a diploma from TECH - Technological University"
Its teaching staff includes leading nursing professionals, who bring to this specialization the experience of their work, as well as other professionals who specialize in the various fields of emergency medical care.
The multimedia content developed with the latest educational technology will provide the professional with situated and contextual learning, i.e., a simulated environment that will provide immersive training program to train in real situations.
The design of the program is based on Problem-Based Learning, by means of which the nursing professional must try to solve the different professional practice situations that arise throughout the program. For this reason, you will be assisted by an innovative, interactive video system created by renowned and experienced experts in emergencies and with extensive teaching experience.
This program offers training in simulated environments, which provides an immersive learning experience designed to train for real-life situations"
It includes clinical cases to bring the program's degree as close as possible to the reality of care in Nursing"
The structure of the contents has been designed by a team of professionals who recognise the implications of specialization in nursing in emergency care, aware of the relevance of current training to treat the patient with severe conditions and are committed to teaching new educational technologies.
This Postgraduate Diploma in Severe Trauma Care for Nursing contains the most complete and up-to-date scientific program on the market"
Module 1. General aspects
1.1.  Definitions and Concepts.
1.2.  Comprehensive Study of Health Emergencies.
1.3.  Functions of an Emergency Nurse.
1.4.  Bioethics in Accidents, Emergencies and Disasters.
Module 2. Medical-Surgical Emergencies in Adults (I)
2.1.  Cardiovascular Emergencies.
2.1.1.  Ischaemic heart disease.
2.1.2.  Cardiac Contractility Disorders: CHF, PAD, Cardiogenic Shock
           Cardiac Tamponade.
2.1.3.  Vascular Emergencies.
2.1.4.  Inflammatory-Infectious Disorders: Pericarditis, Myocarditis, Endocarditis.
2.1.5.  Aortic Dissection and Aneurism.
2.1.6.  Deep Vein Thrombosis.
2.1.7.  Pulmonary Embolism.
2.1.8.  Pulmonary Hypertension.
2.1.9.  Acute Peripheral Vascular Disease.
2.1.10.  Hypertensive Crisis.
2.2.  Respiratory Emergencies.
2.2.1.  Anatomophysiologic Review of the Respiratory System.
2.2.2.  Acute Respiratory Failure.
2.2.3.  ARDS.
2.2.4.  Asthma and Status Asthmaticus.
2.2.5.  Bronchitis, Bronchiolitis, Pneumonia.
2.2.6.  Exacerbation of Chronic Obstructive Pulmonary Disease.
2.2.7.  Pleuritis and Pleural Effusion.
2.3.  Neurological Emergencies.
2.3.1.  Anatomophysiologic Review of the Nervous System.
2.3.2.  Neurological Assessment of a Critically Ill Patient. Most Common Scales.
2.3.3.  Vascular Disorders: stroke, transient ischemic attack, subarachnoid hemorrhage, subdural and extradural hematoma, venous thrombosis of the sinuses.
2.3.4.  Inflammatory-Infectious Disorders: meningitis, encephalitis, meningococcal 
           sepsis, peripheral facial paralysis, trigeminal neuralgia.
2.3.5.  Syncope, Coma, Headache, Acute Confusional Syndrome, Dizziness, Vertigo.
2.3.6.  Dizziness.
2.3.7.  Seizures and Status Epilepticus.
2.3.8.  Intracraneal Hypertension.
2.4.  Digestive Emergencies.
2.4.1.  Anatomophysiologic Review of the Digestive System.
2.4.2.  Acute Abdominal Pain.
2.4.3.  Vascular Disorders: esophageal varices, ischemic colitis, hemorrhage.
           gastrointestinal, mesenteric ischemia.
2.4.4.  Inflammatory-Infectious Disorders: reflux esophagitis. Caustic Injuries. Appendicitis, cholecystitis, cholangitis, diverticulitis, exacerbations and complications of inflammatory bowel                     diseases, gastritis, gastroenteritis, peptic ulcer, hepatitis, pancreatitis, peritonitis. Acute Complications of Cirrhosis. Fulminant Liver Failure and Hepatorenal Syndrome.
2.4.5.  Trauma and Mechanical Problems: foreign bodies, esophageal rupture and tear, hernia strangulation, intestinal obstruction and occlusion. Gastric Volvulus.
2.4.6.  Acute Anal Disease.
Module 3. Medical-Surgical Emergencies in Adults (II)
3.1.   Nephrourological Emergencies.
3.1.1.   Anatomophysiologic Review of the Genitourinary System.
3.1.2.   Renal and Excretory System Lithiasis.
3.1.3.   Uriniary Retention.
3.1.4.   Inflammatory/ Infectious Disorders.
3.1.5.   Acute Renal Failure.
3.1.6.   Hematuria.
3.1.7.   Acute Scrotal Syndrome: Testicular Torsion.
3.1.8.   Acute Urethral Disease.
3.2.   Endocrinometabolic and Hydroelectrolytic Emergencies.
3.2.1.   Thyroid Diseases.
3.2.2.   Acid-base Balance Disorders.
3.3.   Hematological, Immunilogical and Infectious Emergencies.
3.3.1.   Allergies and Anaphylactic Reactions.
3.3.2.   Neonatal Sepsis and Septic Shock.
3.3.3.   Fever Syndrome.
3.4.   Intoxications.
3.4.1.   General Aspects of an Intoxicated Patient.
3.4.2.   Actions Towards the Most Common Intoxications: alcohol, sedatives and hypnotics,
            hallucinogens and designer drugs, antidepressants, AAS and paracetamol, corrosives and others.
3.5.   Obstetrical-Gynecological Emergencies.
3.5.1.   Inflammatory-Infectious Disorders: mastitis, pelvic inflammatory disease,
            vulvovaginitis.
3.5.2.   Hemorrhage.
3.5.3.   Pregnancy and Postpartum Emergencies.
3.5.4.   Emergency Delivery Assistance.
3.5.5.   Sexual Abuse.
3.6.   Psychiatric Emergencies.
3.6.1.   Psychopathology.
3.6.2.   Psychomotor Agitation.
3.6.3.   Acute Alcoholic Disease.
3.6.4.   Self-Harm Attempt.
3.6.5.   Anxiety Attack.
3.6.6.   Neuroleptic Malignant Syndrome.
Module 4. Other Emergencies.

4.1.   Pediatric Emergencies.
4.1.1.   Infantile Colic.
4.1.2.   Fever Syndrome in Children.
4.1.3.   Febrile Seizures.
4.1.4.   Abdominal Pain, Vomiting, Diarrhoea.
4.1.5.   Child Abuse.
4.1.6.   Transport of Critical Pediatric Patient.
4.2.   Otolaryngologic Emergencies.
4.2.1.   Angioedema, Epiglottitis, Laryngitis, Paratonsillar Abscess.
4.2.2.   Foreign Bodies in ENT.
4.2.3.   Epistaxis.
4.2.4.   Angiedema.
4.2.5.   Acute Hearing Loss.
4.3.   Ophthalmologic Emergencies.
4.3.1.   Anatomy Recap of the Eye.
4.3.2.   Non-painful Red Eye.
4.3.3.   Painful Red Eye.
4.3.4.   Extraocular Foreign Body.
4.3.5.   Intraocular Foreign Bodies.
4.4.   Skin Emergencies.
4.5.   Terminal Patient in Emergencies.
4.5.1.   Emergency Complications of a Terminal Patient.
4.5.2.   Attention to the Situation in the Last Few Days of a Terminal Patient's Life.
4.6.   Encephalic Death and Organ and Tissue Donation Process.
A unique, key, and decisive Postgraduate Diploma experience to boost your professional development"