Management in Nursing Services from the Perspective of Quality, Safety and Society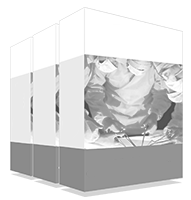 Nursing must adapt to new times and take advantage of all the technological resources at its disposal to offer personalized care, where quality and patient safety are paramount. To achieve this, it is necessary to carry out an adequate management, in which all areas are controlled and resources are distributed efficiently. With this program, students will acquire the skills to understand society's needs and manage nursing teams to achieve the levels of professionalism and quality demanded by patients and citizens at large.
Scientific endorser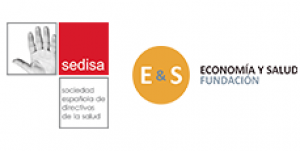 completion date
09/26/2023
The world's largest faculty of nursing"
Patients demand nursing care that is tailored to their needs, where quality and safety are paramount. Your superior expertise will help meet their expectations"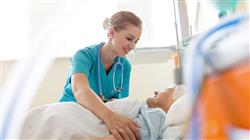 An in-depth knowledge of every aspect related to nursing services is essential for professionals who wish to access management positions, whether as team leaders or as directors or deputy directors in the department or at the health center. Only in this way will it be possible to identify needs and better redistribute resources. But it is also necessary to understand that healthcare, like other areas in society, has been adapting to technological changes and has multiple resources at its disposal that can be fundamental to achieving greater recognition. 
With this Postgraduate Diploma in Management Services in Nursing from the Perspective of Quality, Safety and Society from TECH Technological University, students will be able to learn about a series of fundamental aspects in order to effectively carry out their work. Thus, the syllabus covers everything from the nursing division to quality and safety management, which are essential elements when providing this type of service. But it also focuses on new technologies, so that professionals are able to apply healthcare marketing techniques or tools that have improved healthcare.  
You will find all this in a 100% online program, which has multiple theoretical and practical resources and has the most innovative teaching methodology on the market today. That way students will be able to access all the contents on the virtual campus at any time from the moment of registration, which will be crucial to combine learning with the rest of their daily obligations.  
Marketing has reached all fields and healthcare could not be left behind. Learn the tools you can put in place to further promote your clinic. 
This Postgraduate Diploma in Management in Nursing Services from the Perspective of Quality, Safety and Society contains the most complete and up-to-date scientific program on the market. The most important features include: 
Practical cases developed my experts in management of nursing procedures and other disciplines. 
The graphic, schematic, and eminently practical contents with which they are created provide scientific and practical information on the situations that regularly occur in the hospital setting. 
Presentation of practical workshops on procedures and decision making. 
Algorithm-based interactive learning system for decision-making in the situations that are presented to the student. 
Action protocols, where you can find the latest trends in healthcare management. 
Theoretical lessons, questions to the expert, debate forums on controversial topics, and individual reflection assignments 
Special emphasis is put on the scientific method and research methodology in health management. 
Content that is accessible from any fixed or portable device with an Internet connection 
Nursing is one of the most important jobs in society, so your work will be essential to improve the quality of this primary service"
The teaching staff includes professionals from the field of nursing, who bring their experience to this training program, as well as renowned specialists from leading communities and prestigious universities. 
The multimedia content, developed with the latest educational technology, will provide the professional with situated and contextual learning, i.e., a simulated environment that will provide an immersive training experience designed to train students for real-life situations. 
This program is designed around Problem Based Learning, whereby the professional must try to solve the different professional practice situations that arise during the academic year. For this purpose, the professional will be assisted by an innovative interactive video system created by renowned and experienced experts. 
TECH provides you with a multitude of theoretical and practical resources that will help you improve your training in a short period of time"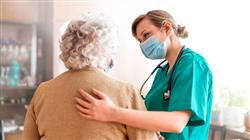 With your superior specialization in this field, you will be able to lead the most prestigious nursing teams.
In elaborating the study plan, TECH Technological University has taken into account the needs of nurses who wish to take their careers into management. The syllabus not only shows them the keys to clinical management, but also teaches them the technological innovations that they can implement to make their work much more efficient and patient care more personalized.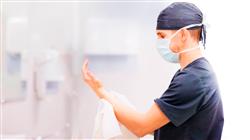 A complete syllabus that, given its 100% online format, will guide you through the ins and outs of nursing services management. 
Module 1 The Nursing Department in the Health System Clinical and Nursing Care Management 
1.1.     Nursing Department and Strategic Management 
1.2.     Information Systems in Nursing 
1.3.     Normalization of Nursing Language 
1.4.     Nursing Contribution to the Evaluation of Medical Products Material Resources Nursing Managers 
1.5.     Information and Registering Systems in Nursing 
1.6.     Health Results 
1.7.     Patient Classification Systems 
1.8.     Tools for Care Management: Clinical and Procedures Management 
1.9.     Joining the Organization: Welcome Manual 
1.10.     Bioethics in Nursing Procedures and Value-Based Management 
Module 2 Quality and Safety Management 
2.1.     Quality in Healthcare Organizations 
2.2.     Patient Safety 
2.3.     Nosocomial Infections 
2.4.     Prevention 
2.5.     Information and Record Systems 
2.6.     Secondary and Tertiary Victims 
2.7.     Quality Accreditation in Healthcare 
2.8.     Organizations and Criteria Accreditation Models 
2.9.     Performance Evaluation Competency Management 
2.10.     Methods and Techniques 
Module 3 Nursing Management Services in Society Marketing, Communication and mHealth 
3.1.     Regulatory Aspects in the Management of Health Care Services 
3.2.     Promotion of Health and New Technologies. mHealth Nursing Care in the Technological Advances in Healthcare 
3.3.     Healthcare Marketing 
3.4.     Technological Changes that Improve Health Care Apps and Social Media in the Field of Health 
3.5.     Digital Skills in Healthcare Directors and Middle Management 
3.6.     Healthcare Market 
3.7.     Corporate Social Responsibility 
3.8.     Nurse Visibility: Social Networks and New Technology Future of Nursing 
3.9.     The Public Profile of the Health Care Manager and Managerial Staff 
3.10.     The Interview Process to Apply for a Managerial Position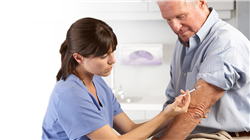 Select the most effective technological applications in the healthcare field"