Imported Infectious Diseases in the Emergency Department for Nursing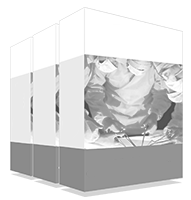 It is becoming increasingly common for Emergency Departments to treat people with imported infectious diseases arriving from other countries, mainly due to the increase in international tourism. Therefore, it is important for nurses to acquire extensive training in this field. TECH offers students this complete academic program with the latest updates on the subject.
completion date
09/28/2023
The world's largest faculty of nursing"
The promotion of tourism has facilitated the arrival of imported diseases to all parts of the world, making it necessary for nursing professionals to specialize in order to improve patient care" 
The management of infectious pathologies in Emergency Departments is becoming increasingly complex, due to the appearance of new diseases or imported diseases that are not frequent in certain countries, but also because of the resistance that many infections are acquiring to the drugs used to cure them.  

La globalización, el turismo de masas y la posibilidad de llegar a lugares a los que hasta hace unos años era casi imposible imaginar ha ocasionado que enfermedades que estaban circunscritas a determinados países hayan cruzado sus propias fronteras. Por ello, hoy en día es posible diagnosticar a pacientes con infecciones poco frecuentes o que hasta hace poco tiempo ni siquiera existían en determinadas regiones. Estas novedades en el ámbito sanitario hacen necesario que los enfermeros también deban aumentar su capacitación y conocimiento en este tipo de patologías, ya que son los primeros profesionales que se enfrentan a estos pacientes. Por ello, este Postgraduate Diploma tratará en profundidad las principales enfermedades que afectan tanto a los residentes que viajan a lugares exóticos, como a los inmigrantes que se trasladan a otros lugares, poniendo el foco en las enfermedades tropicales, como la malaria.
 
On the other hand, being a 100% online training, the professional will have the ability to decide when and from where to study, without commitments or obligations, thus being able to combine their study time with the rest of their daily obligations. 
Expand your knowledge in the field of imported diseases and achieve greater benefits in the care of your patients"
This Postgraduate Diploma in Imported Infectious Diseases in the Emergency Department for Nursing contains the most complete and up-to-date scientific program on the market. The most outstanding features of this program are: 
The development of clinical cases presented by experts in Imported Infectious Diseases in the Emergency Department
The graphic, schematic, and eminently practical contents with which they are created provide scientific and practical information on the disciplines that are essential for professional
Therapeutic developments on intervention in imported infectious diseases
Practical exercises where to carry out the self-assessment process to improve learning
An algorithm-based interactive learning system for decision-making in the clinical situations presented throughout the course
Its special emphasis on research methodologies
Theoretical lessons, questions to the expert, debate forums on controversial topics, and individual reflection assignments
Content that is accessible from any fixed or portable device with an Internet connection
With this high-level program you will be able to explain the epidemiology of tropical infectious diseases in travelers, immigrants and VFR"
It includes, in its teaching staff, professionals belonging to the field of nursing, who bring to this training the experience of their work, in addition to recognized specialists from leading scientific societies. 

The multimedia content, developed with the latest educational technology, will provide the professional with situated and contextual learning, i.e., a simulated environment that will provide an immersive training experience designed to train for real-life situations. 
 
The design of this program is based on Problem-Based Learning, through which the nurse must try to solve the different professional practice situations that arise throughout the academic course. For this purpose, the professional will be assisted by an innovative interactive video system developed by recognized experts in the field of imported infectious diseases with extensive teaching experience. 
You will study in depth each of the areas in which professionals must be trained to be able to practice with knowledge in the care of infectious pathologies"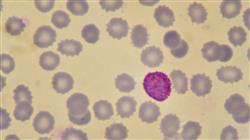 We provide you with the best teaching methodology of the moment so that you can train as if you were facing real cases"
The structure of the contents has been designed by a team of professionals from the best hospitals and universities in the country, aware of the relevance of this training in the current specialization in order to intervene in the treatment and monitoring of Imported Infectious Diseases in the Emergency Department and committed to quality teaching through new educational technologies.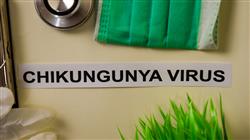 This Postgraduate Diploma contains the most complete and up-to-date scientific program on the market"
Module 1. Update on Infectious Diseases
1.1. Principles of Infection
1.1.1. Virulence Factors and Toxins
1.1.2. Defensive Mechanisms of the Host
1.2. Main Human Pathogens in our Environment
1.2.1. Current Epidemiology of the Infection
1.2.2. Data on a Worldwide Level
1.2.3. Data in our Environment
1.2.4. Microbial Resistance
1.3. Current Scenarios of Infection in the Emergency Department
1.3.1. Elderly Patients
1.3.2. Oncology Patients
1.3.3. Chronic Renal Patients on Dialysis
1.3.4. Transplant Recipient
1.3.5. HIV Infection
1.3.6. Travelers and Immigrants
1.4. Etiopathogenic Profiles of Infection
1.4.1. Bacterial Infections
1.4.2. Viral Infections
1.4.3. Fungal Infections
1.4.4. Microbacterial Infections
1.4.5. Parasitic Infections
Module 2. The Microbiology Laboratory in the Emergency Department
2.1. Process of Sample Collection
2.1.1. General Considerations for Taking, Conserving and Transporting the Samples for Microbiological Study
2.1.2. Material for Sample Collection
2.2. Management of Samples in the Laboratory
2.2.1. Receiving Samples
2.2.2. Processing
2.2.3. Methods and Techniques used for Microbiological Diagnosis According to the Main Infectious Syndromes
2.3. Techniques Available for Emergency Diagnoses
2.3.1. Bacteria
2.3.2. Virus
2.3.3. Fungi
2.3.4. Mycobacteria
2.3.5. Parasites
2.4. Interpretation of Preliminary Results
2.4.1. Interpretation of Microbiological Diagnostic Tests
2.5. Procedures in Hospitals Without On-call Microbiologists
2.5.1. Disadvantages of Not Having an On-call Microbiologist
2.5.2. Advantages of Having an On-call Microbiologist
2.5.3. On-call Care without a Microbiologist
Module 3. Public Health and Infectious Disease in the Emergency Department
3.1. Emergency Department Personnel
3.1.1. Initial Assessment
3.1.2. Vaccines
3.1.3. Action Protocols in Cases of Specific Exposure
3.2. Established Protocols of Isolation
3.2.1. Types of Transmission and Methods of Isolation
3.2.2. Special Situations
3.3. Notifiable Diseases and Urgent Declaration to Public Health
3.3.1. Concept of Notifiable Diseases
3.3.2. Surveillance of Notifiable Diseases
3.4. Special Situations
3.4.1. Annual Flu
3.4.2. Epidemiological Outbreaks
3.4.3. Imported Pathology Possibility of Pathology with High Contagious Capacity
3.5. Updates Epidemiological Outbreaks
3.5.1. Seasonal Epidemiological Parameters in the Most Common Infections in the Community
3.5.2. Epidemic Outbreak and Types of Source
3.6. Post-exposure Prophylaxis that is Initiated in the Emergency Department
3.6.1. Bacterial Meningitis
3.6.2. HIV Infection
3.6.3. Sexual Assault
3.6.4. Rabies
Module 4. Imported Infectious Diseases in the Emergency Department
4.1. Introduction to Imported Pathology
4.1.1 Imported Pathology of Special Interest
4.1.1.1. Chagas Disease
4.1.1.2. Dengue.
4.1.1.3. Chikungunya
4.1.1.4. Malaria
4.2. Globalization and Emerging Pathology
4.2.1. Emerging and Re-emerging Diseases
4.2.2. Main Causes of Emergency in Infectious Diseases
4.2.3. Transmission
4.2.4. Zoonotic
4.2.5. Future Previsions
4.3. Geography of Tropical Infectious Diseases
4.3.1. Subspecialties of Medical Geography
4.3.2. Relevance and Relationship to Tropical Diseases
4.3.3. Main Infectious Diseases According to Area
4.4. Epidemiology of Tropical Infectious Diseases in Travelers, Immigrants and VFRs.
4.4.1. Importance
4.4.2. Epidemiological Characteristics of Immigrants
4.4.3. Epidemiological Characteristics of People Traveling to the Tropics
4.4.4. Epidemiological Characteristics of VFRs
4.4.5. Data on Imported Pathology in Spain
4.5. Anamnesis of a Traveler with Fever in the Emergency Department
4.5.1. Initial Approximation of a Traveler with Fever
4.5.2. Differential Diagnosis
4.5.3. Treatment of a Traveler with Fever
4.6. Fever After Staying in a Tropical and / or Subtropical Area
4.6.1. Importancce of Good Anamnesis
4.6.2. Investigation of Possible Vectors
4.6.3. Fever of Parasitic Origin
4.6.4. Fever of Viral Origin
4.6.5. Fever of Bacterial Origin
4.6.6. Other Causes of Fever
4.7. Imported Infectious Pathology Syndrome Classification
4.7.1. Fever and Cutaneous Lesion
4.7.2. Fever and Altered Level of Consciousness
4.7.3. Fever and Liver Problems
4.7.4. Fever and Respiratory Semiology
4.7.5. Fever and Digestive Semiology
4.8. Imported Tropical Infectious Diseases of Special Interest
4.8.1. Malaria
4.8.2. Arbovirus: Dengue, Zika, Chikungunya
4.8.3. MERS Coronavirus (MERS CoV)
4.8.4. Schistosomiasis
4.8.5. Invasive Enteritis (Salmonella, Shigella, E.coli, Campylobacter)
4.8.6. Hemorrhagic Fevers (Ebola, Lassa, Marburg, Yellow Fever, Crimean-Congo)
A unique, key and decisive specialization experience to boost your professional development"