Frequent Pediatric Emergencies for Nursing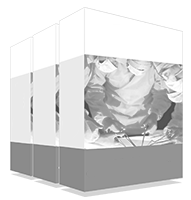 The child with emergency pathology maintains certain differences with respect to the adult patient, which makes it necessary to specialize pediatric emergency departments and the professionals who work in them, in order to provide individualized health care according to the needs of patients and their families. This Postgraduate Diploma is designed to update the nursing professional in pediatric emergency care.
completion date
09/23/2023
The world's largest faculty of nursing"
It is necessary to train nursing professionals to acquire the knowledge, skills and attitudes that will enable them to approach and manage children in emergency situations in all their dimensions and at all levels of care"
Children represent one of the most vulnerable groups in terms of morbidity and mortality, naturally due to the special conditions in which they find themselves during the perinatal stage and infancy, related to the biological processes of reproduction, growth and development.
In addition to prevention and family education, emergency care is paramount to maintaining the health status of children, and both emergency departments and the professionals who work in them play a key role in urgent pediatric care.
In addition to their general training, nursing professionals who perform their care function in pediatric patient care services must have acquired the necessary knowledge and skills for their daily practice with Critically Ill Pediatric Patients, and it is essential to update this knowledge and skills through adapted training programs.
The Postgraduate Diploma in Frequent Pediatric Emergencies for Nursing is designed to enable nursing professionals to incorporate the advances that are taking place in the discipline, in addition to reviewing the most important aspects of emergency care for pediatric patients and their care.
Scientific evidence increases the quality of medical care. Staying up-to-date is key to providing better care for patients with problems"
With a duration of 6 months, this Postgraduate Diploma is designed by a teaching staff with extensive experience and recognized prestige in pediatrics and the area of emergencies and emergencies in children, whose highlights are:
Clinical cases presented by experts. The graphic, schematic, and eminently practical contents with which they are created provide scientific and practical information on the disciplines that are essential for professional practice
New diagnostic and therapeutic developments in caring for children. It includes pediatric triage in nursing, as well as the approach to pediatric abdominal pain, diarrhea and constipation, celiac disease, hepatitis, ketoacidosis, renal failure, infectious pathologies, trauma, psychiatric disorders, etc.
Specific sections in each module on nursing techniques and procedures according to the age of the child: catheterization, management of Ostomies, ophthalmologic exploration, foreign body extractions, etc.
Video lessons on different pathologies and how to approach them. 
Algorithm-based interactive learning system for decision-making in the presented clinical situations
Theoretical lessons, questions to the expert, debate forums on controversial topics, and individual reflection assignments
Content that is accessible from any fixed or portable device with an Internet connection
This Postgraduate Diploma may be the best investment you can make in the selection of a refresher program for two reasons: in addition to updating your knowledge in frequent pediatric emergencies for nurses, you will obtain a Postgraduate Diploma from TECH"
It includes in its teaching staff expert nurses and pediatricians of reference, who pour into this training the experience of their work, in addition to other professionals specializing in different areas of care for children and their families.
The multimedia content developed with the latest educational technology will provide the professional with situated and contextual learning, i.e., a simulated environment that will provide immersive training program to train in real situations.
The design of the program is based on Problem-Based Learning, by means of which the nursing professional must try to solve the different professional practice situations that arise throughout the program. For this reason, you will be assisted by an innovative, interactive video system created by renowned and experienced experts in pediatric emergencies with extensive teaching experience.
It Contains clinical cases simulated to bring the program as close as possible to the reality of pediatric emergencies"
Don't miss the opportunity to update your knowledge in Frequent Pediatric Emergencies to increase the quality of your care"
The structure of the contents has been designed by a team of professionals knowledgeable about the implications of pediatric nursing education, aware of the relevance of current knowledge in order to provide quality care to pediatric patients and committed to teaching through new educational technologies.
The Postgraduate Diploma in Frequent Pediatric Emergencies for Nursing contains the most complete and updated scientific program on the market"
Module 1. Health Care Organization for Pediatric Emergencies
1.1. Equipment in the Pediatric Emergency Department (PED)
1.1.1. Differential Characteristics of PED
1.1.2. Infrastructure, Staffing
1.1.3. Material
1.2. Triage Therapy in Pediatrics
1.2.1. Definition
1.2.2. Classification Systems
1.3. Transport of Critical Pediatric Patient
1.3.1. Intrahospital Transfer
1.3.2. Neonatal and Pediatric Transportation
Module 2. Nursing Care in Digestive Emergencies
2.1. Acute Abdominal Pain
2.2. Gastrointestinal Disorders
2.3. Acute Dehydration
2.3.1. Isonatremic Dehydration
2.3.2. Hyponatremic Dehydration
2.3.3. Hypernatremic Dehydration 
2.4. Acid-base Balance Disorders
2.4.1. Metabolic Acidosis Respiratory Acidosis
2.4.2. Metabolic Alkalosis Respiratory Alkalosis
2.5. Coeliac Disease
2.5.1. Diagnostic Algorithm
2.5.2.  Treatment
2.6. Gastroesophageal Reflux (GER)
2.7. Constipation
2.8. Hepatitis
2.8.1. HAV, HBV, HCV, HDV, HEV
2.8.2. Autoimmune Hepatitis
2.9. Gastrointestinal Bleeding
2.10. The Infant with Food Refusal
2.11. Jaundice
Techniques and Procedures
2.12. Inguinal Hernia Reduction
2.13. Gastric Probing
2.14. Management of the Child with an Ostomy
Module 3. Nursing Care in Endocrinometabolic Emergencies
3.1. Emergencies in the Diabetic Patient
3.2. Hydroelectrolytic Alterations
3.3. Adrenal Insufficiency
Module 4. Nursing Care in Ophthalmologic and Otorhinolaryngologic Emergencies
4.1. Conjunctivitis and Blepharitis Pink Eye
4.1.1. Most Frequent Infectious Pathology
4.1.2. Non-Infectious Pathology
4.1.3. Protocol for Pediatric Ophthalmologic Emergencies
4.2. Eyelids and Lacrimal System
4.2.1. Palpebral Alterations and Malformations
4.2.2. Inflammatory Pathology
4.2.3. Cysts and Tumors
4.2.4. Lacrimal Pathology in Children
4.2.5. Palpebral Traumatology in Infancy
4.3. Acute Pharyngotonsillitis Acute Otitis Media Sinusitis 
Techniques and Procedures
4.4. Management of the Child with an Tracheostomy
4.5. Fluorescein Inspection and Eversion
4.6. Extraction of Foreign Bodies from the Eye
4.7. Ophthalmologic Examination with Fluorescein
4.8. Eversion of the Upper Eyelid
Module 5. Nursing Care in Nephrourological Emergencies
5.1. Urinary tract infections
5.1.1. Diagnostic Criteria
5.1.2. Referral Indications
5.2. Hematuria
5.3. Renal Lithiasis and Renal Colic
5.4. Acute Scrotum
5.4.1. Frequency in the Pediatric Age Group
Techniques and Procedures
5.5. Suprapubic Puncture
5.6. Bladder catheterisation
5.7. Reduction of Paraphimosis
Module 6. Nursing Care in Special Emergency Situations
6.1. Children with Special Needs
6.1.1. Tracheostomy and Home Mechanical Ventilation
6.1.2. Gastrostomies and Feeding Tubes
6.1.3. Peritoneal Ventriculo-Peritoneal Shunt Valves
6.1.4. Central Catheters and Prosthetic Vascular Accesses
6.2. Medication in Pediatrics
6.3. Psychiatry in the Emergency Department
6.3.1. Assessment and Initial Treatment
6.3.2. Psychomotor Agitation and Violence
6.3.3. Suicidal Behavior
6.3.4. Psychotic Disorders
6.4. Child Abuse
6.4.1. Attitude in the Emergency Room
6.4.2. Assistance in the Case of Abuse
Techniques and Procedures
6.5. Mechanical Restraint of the Agitated or Aggressive Child