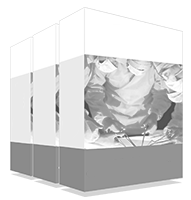 Aesthetic care is one of the most booming activities worldwide. People want to feel good about their appearance and they know that treatments are available for every condition and imperfection. Therefore, the practice of this discipline has experienced great growth, which has led to the emergence of numerous professional opportunities in the field of nursing. This degree, therefore, offers its students the possibility of updating their knowledge in the field, so that they can offer new services to their patients, thus increasing their chances of advancing their careers.
The world's largest faculty of nursing"
Aesthetic Nursing is booming. Your career could progress rapidly if you specialize and upgrade your skills"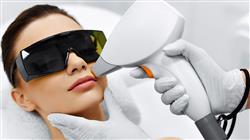 More and more people are deciding to receive some type of aesthetic treatment. Taking care of your appearance is therefore essential nowadays. This is not limited to issues related to fashion and clothing, but goes beyond, since millions of people go to aesthetic clinics to correct defects, treat pathologies or simply to recover their lost physical splendor.
Therefore, the growth in the number of patients has also led to an increase in the demand for perfect care and innovative treatments. For this reason, nursing professionals working in this area must keep their knowledge up to date.
This Postgraduate Diploma in Aesthetic Nursing offers its students all the tools and knowledge to be able to offer new services to their patients, so that they become highly demanded professionals and can, thus, advance their careers. To this end, this degree teaches all kinds of specialized content related to the skin, with the different conditions it can suffer and the techniques to alleviate them, as well as numerous methods and treatments that will make its students high-level nurses specialized in aesthetics.
Specialize in Aesthetic Nursing and achieve all your professional goals"
This Postgraduate Diploma in Aesthetic Nursing contains the most complete and up-to-date scientific program on the market. Its most notable features are:
Practical cases presented by experts in Aesthetic Nursing 
The graphic, schematic, and practical contents with which they are created, provide scientific and practical information on the disciplines that are essential for professional practice
Practical exercises where the self-assessment process can be carried out to improve learning 
Its special emphasis on innovative methodologies  
Theoretical lessons, questions to the expert, debate forums on controversial topics, and individual reflection assignments 
Content that is accessible from any fixed or portable device with an Internet connection 
Aesthetic Nursing is one of the most demanded disciplines nowadays: take this program and become a prestigious professional"
The program's teaching staff includes professionals from the sector who contribute their work experience to this program, as well as renowned specialists from leading societies and prestigious universities.
The multimedia content, developed with the latest educational technology, will provide the professional with situated and contextual learning, i.e., a simulated environment that will provide immersive knowledge programmed to learn in real situations.
This program is designed around Problem-Based Learning, whereby the professional must try to solve the different professional practice situations that arise throughout the program. For this purpose, the student will be assisted by an innovative interactive video system created by renowned and experienced experts.
This Postgraduate Diploma is what you need to become a true specialist in Aesthetic Nursing"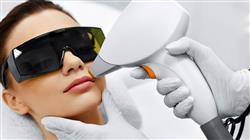 Don't wait any longer: this degree is what you were looking for"
This program is divided into 4 modules and offers students specialized content in aesthetic nursing, so that they can learn everything about aging and treatments to alleviate it, about the skin and its most common pathologies and about dermocosmetics. As such, students will be able to develop knowledge that will transform them into true experts in Aesthetic Nursing, and will have the best tools and skills to carry out an adequate professional performance.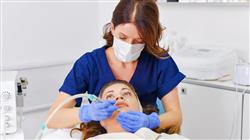 The most specialized contents in Aesthetic Nursing are here"
Module 1. Aesthetic Nursing 
1.1. Aesthetic Nursing: New Developments in the Profession
1.2. NCP Applied to Aesthetics
1.3. Diagnosis and Nursing Record
1.4. Hygiene in an Aesthetic Practice
1.4.1. Antiseptics
1.4.2. Hand Hygiene
1.4.3. Utensil Hygiene
1.4.4. Sanitary Waste Management
1.5. Aesthetic Practice Organization
1.6. Aesthetic Practice Management
1.7. Emergencies in Aesthetic Nursing Consultations
1.8. Complications in Aesthetic Nursing
Module 2. Aging and Cosmetic Assessment in Aesthetic Nursing
2.1. History of Antiaging Medicine
2.2. Theories of Aging: Pathophysiology
2.3. Species and Longevity
2.4. Mechanisms of Cellular Aging
2.5. Mitochondria
2.6. Chronobiology I: Suprachiasmatic Pineal Nucleus. Circadian Rhythm
2.7. Chronobiology II: Sleep and Sleeplessness
2.8. Immunity Immunosenescence
2.9. Telomeres and Telomerase
2.10. Exposome and Aging
Module 3. The Skin
3.1. Skin Anatomy and Structure
3.2. Skin Appendages
3.2.1.Hair
3.2.2. Nails
3.2.3. Sebaceous Glands
3.2.4. Sweat Glands
3.3. Skin Functions and Elementary Lesions
3.3.1. Protection
3.3.2. Metabolism
3.3.3. Temperature Regulation
3.3.4. Sensory
3.3.5. Excretory
3.3.6. Energy Reserve
3.4. Skin Care in the Different Stages of Life: Neonatal, Pediatrics, Adolescent, Adult, Geriatric, Pregnancy
3.4.1. Neonatal
3.4.2. Pediatric
3.4.3. Adolescent
3.4.4. Adult
3.4.5. Geriatric
3.4.6. Pregnancy
3.5. Embryology of the Skin and Skin Appendages
3.5.1. Skin Development
3.5.2. Hair Development
3.5.3. Nail Development
3.5.4. Skin Gland Development
3.6. Skin Types
3.6.1. Density
3.6.2. Skin Emulsion
3.6.3. Skin Phototype
3.6.4. Status
3.7. Skin Hygiene
3.8. Skin Hydration
3.8.1. Manual Techniques
3.8.2. Materials and Technical Methods
3.8.3. Specific Cosmetics
3.8.4. Equipment
Module 4. Most Frequent Dermatological Pathologies 
4.1. Acne
4.2. Rosacea
4.3. Seborrheic Dermatitis
4.4. Atopic Dermatitis
4.5. Contact Dermatitis
4.6. Pigmentation Disorders: Hyperpigmentation
4.7. Pigmentation Disorders: Hypopigmentation
4.8. Psoriasis
4.9. Skin Infections and Infestations Caused by Pathogenic Agents: Bacteria
4.10. Skin Infections and Infestations Caused by Pathogenic Agents: Viruses
4.11. Ichthyosis
4.12. Urticaria and Angioedema
4.13. S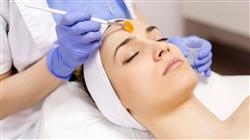 A unique, key, and decisive training experience to boost your professional development"