Advanced Practice Nursing in Special Services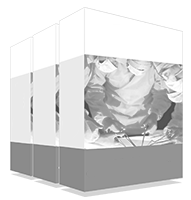 Special services such as hospital triage, out-of-hospital emergencies or anesthesia and resuscitation are increasingly demanding nursing professionals with superior and up-to-date knowledge. In a reality where the figure of the advanced practice nurse is being imposed, it is essential for professionals in this area to become familiar with the latest scientific evidence and postulates. Therefore, TECH has compiled in this program the current findings and fundamentals of Advanced Practice Nursing (APN), along with current advances in techniques, procedures and management of special and critical situations.
The world's largest faculty of nursing"
Based on the latest scientific evidence, you will update your most fundamental knowledge of Advanced Practice Nursing to continue to provide optimal and safe care"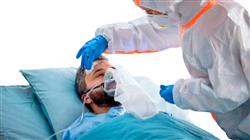 Advanced practice nurses must always have the most up-to-date knowledge and skills possible. Their demanding level of work requires a modern approach to evidence-based nursing, the latest developments in nursing diagnostics and hospital APN management, among other important competencies.
TECH has assembled a team of professionals with extensive experience in the supervision and coordination of nursing teams, as well as state-of-the-art case management in special services. The professors have placed special emphasis on the most recent studies on advanced triage systems, medical transport, management of polytraumatized patients and advanced practice in patients with chronic pathology.
All this enriches the syllabus with the most advanced and cutting-edge techniques in Advanced Practice Nursing in Special Services, as well as recommendations and updates on the latest tools in health care activities.
A program that offers the maximum possible flexibility. Its 100% online format makes it possible to perfectly balance professional, personal and work-related facets of nursing. As all the didactic content is available for download, the course load can be adapted to the most demanding work rhythms and personal responsibilities.
You will continue to perfect your approach to critical patients, whether polytraumatized patients or in major disaster situations"
This Postgraduate Diploma in Advanced Practice Nursing in Special Services contains the most complete and up-to-date educational program on the market. Its most notable features are:
Practical cases presented by experts in Advanced Practice Nursing
The graphic, schematic, and practical contents with which they are created, provide scientific and practical information on the disciplines that are essential for professional practice
Practical exercises where the self-assessment process can be carried out to improve learning
Its special emphasis on innovative methodologies in Advanced Practice Nursing
Theoretical lessons, questions to the expert, debate forums on controversial topics, and individual reflection assignments
Content that is accessible from any fixed or portable device with an Internet connection
You will raise your skills to a higher level in the supervision and coordination of nursing teams, adapting the leadership style required at any given moment"
The program includes in its teaching staff professionals from the sector who bring to this training the experience of their work, as well as recognized specialists from leading societies and prestigious universities.
The multimedia content, developed with the latest educational technology, will provide the professional with situated and contextual learning, i.e., a simulated environment that will provide immersive training programmed to train in real situations.
This program is designed around Problem-Based Learning, whereby the professional must try to solve the different professional practice situations that arise throughout the program. For this purpose, the student will be assisted by an innovative interactive video system created by renowned and experienced experts.
You will learn about the latest APN developments in research, teaching and management, as well as their application in clinical practice.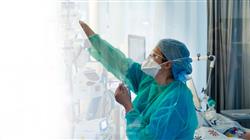 You will be able to study at your own pace, choosing when, where and how to take on the course load.
In their efforts to ensure nurses get the most out of the investment made in the course, the professors have made an exhaustive review of the entire syllabus and contents on the program to structure them in a clear and concise manner. This is of great help to students, since they will have at their disposal study and reference material of the highest level, based on the current pedagogical and educational advances in the academic landscape.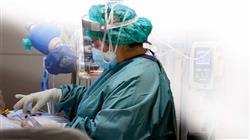 Thanks to Relearning, a methodology TECH has mastered, you will gradually and naturally improve and update your daily practice"
Module 1. Advanced Practice Nursing (APN)
1.1.  Advanced Practice Nursing (APN)
1.2.  Advanced Practice in Professional Nursing
1.3.  Present and Future
1.4.  Scope of Application
1.5.  Career Opportunities
1.6.  APN in Research
1.7.  APN in Teaching: Doctorate Programs
1.8.  APN in Management
1.8.1.  Clinical Financial Management
1.8.2.  Primary Care Center (PCC) Management
1.8.3.  Hospital Management
1.9.  APN in Spanish-Speaking Countries
1.10.  APN Clinical Practice Application
Module 2. Fundamentals of Nursing and Advanced Practice
2.1. Theories and Models in EPA
2.1.1. Conceptual Modeling 
2.1.2. Theories 
2.2. Evidence-Based Nursing (EBN)
2.2.1. Origin and Evolution 
2.2.2. Theoretical Framework 
2.2.3. EBN Today: Clinical Implications 
2.2.4. Main Factors Favoring the Application of EBN 
2.2.5. Barriers to the Application of EBN 
2.3. Developing Advance Care Plans
2.3.1. Nursing Care Processes (NCP) 
2.3.2. Classification and Elaboration of Advanced Nursing Care Plans 
2.4. Advanced Practice in Patient Assessment 
2.4.1. Assessment Processes 
 2.4.1.1. Data Collection 
 2.4.1.2. Data Organization: Functional Health Patterns 
 2.4.1.3. Data Validation 
2.5. Nursing Diagnoses
2.5.1. Concept and Evolution of Nursing Diagnoses 
2.5.2. Differences between Nursing and Medical Diagnoses 
2.5.3. Nursing Diagnoses 
2.5.4. Classification of NANDA Diagnoses 
2.5.5. Components of a Nursing Diagnosis 
2.5.6. Types of Nursing Diagnoses 
2.5.7. Nursing Diagnosis Statement 
2.5.8. Nursing Diagnosis Management
2.5.9. Diagnostic Accuracy 
2.5.10. Most Frequent Errors in Diagnostic Judgment 
2.5.11. Recommendations to Correctly Establish Nursing Diagnoses 
2.6. Therapeutic Judgment in Nursing 
2.6.1. Planning 
2.6.2. Implementation 
2.6.3. Assessment 
2.7. Advanced Practice in Patients with Chronic Pathology
2.8. Nursing in Case Management
2.8.1. Competencies of Nursing Case Managers
2.9. Nurse Prescriptions
2.10. Supervising and Coordinating Nursing Teams
2.10.1. Leadership Styles
2.10.2. Recommendations for Supervising and Coordinating Nursing Teams
Module 3. Advanced Practice in Special Services
3.1.  Advanced Hospital Triage Systems
3.2.  Advanced Procedures and Techniques in Hospital Emergency Departments
3.3.  Advanced Out-of-Hospital Triage Systems
3.4.  Advanced Medical Transportation
3.5.  Nursing Techniques and Procedures in Out-of-Hospital Emergencies
3.6.  Advanced Management of Polytraumatized Patients
3.7.  Advanced Management of Patients in Major Disasters
3.8.  Advanced Practice in Critically Ill Patients
3.9.  Mechanical Ventilation
3.10.  Advanced Practice Nursing in Anesthesia and Resuscitation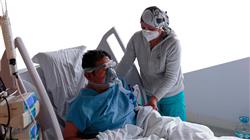 You will not have to invest enormous amounts of time to successfully pass the course, as you will find great audiovisual support that will prove essential to your study"