Study of Personality in the Elderly for Nursing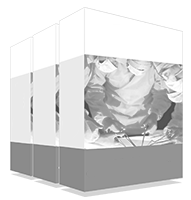 Nurses are professionals who are in constant contact with patients. Therefore, it is important that they are trained to study elderly personalities, in order to achieve more personalized care and, therefore, improvements in their health.
The world's largest faculty of nursing"
Take the step to study with us and become qualified to care for elderly patients with total safety and rigor"
The nursing profession is developed in different specialties and, therefore, it is important that nurses are constantly updating their knowledge, taking into account the area in which they carry out their daily work. In the case of psychogeriatrics, professionals must have in depth knowledge of the different situations that can affect the elderly.
In this case, TECH has created a Postgraduate Certificate about the study of personalities of elderly patients, with the aim of training professionals to provide more personalized care according to their characteristics. This high quality program has been created by the main professionals in the field and with the most up to date contents, so that nurses only have to be willing to study.
In addition, as this is a 100% online program, nurses will be able to combine the study of this Postgraduate Certificate with the rest of their daily obligations, choosing at all times where and when to study. A high level program that will take nursing professionals to the highest level in their field.
Become qualified with this high quality Postgraduate Certificate and give a boost to your profession"
This Postgraduate Certificate in Study of Personality in the Elderly for Nursing contains the most complete and up-to-date scientific program on the market. The most important features include:
Practical cases presented by experts in Psychogeriatrics
The graphic, schematic, and practical contents with which they are created, provide scientific and practical information on the disciplines that are essential for professional practice
Practical exercises where self assessment can be used to improve learning
Its special emphasis on innovative methodologies in the Study of Personality in the Elderly for Nursing
Theoretical lessons, questions to the expert, debate forums on controversial topics, and individual reflection assignments
Content that is accessible from any fixed or portable device with an Internet connection
This Postgraduate Certificate is the best investment you can make in the selection of a refresher program for two reasons: in addition to updating your knowledge in the Study of Personality in the Elderly for Nursing, you will obtain a qualification endorsed by TECH Technological University"
The teaching staff includes professionals from the field of psychogeriatrics, who bring their experience to this educational program, as well as renowned specialists from leading societies and prestigious universities.
Its multimedia content, developed with the latest educational technology, will allow professionals to learn in a contextual and situated learning environment, i.e., a simulated environment that will provide immersive education programmed to learn in real situations.
The design of this program focuses on Problem-Based Learning, by means of which nurses must try to solve the different professional practice situations that arise during the academic year. For this purpose, professionals will be assisted by an innovative interactive video system developed by renowned and experienced experts in the study of personality in the elderly.
Continue your education with us and increase your decision-making confidence"
Don't miss the opportunity to improve your professional skills. We offer you the best teaching methodology and the latest educational technology"
The structure of the contents has been designed by the best professionals in the psychogeriatrics sector, with extensive experience and recognized prestige in the profession, backed by the volume of reviewed, studied and diagnosed cases, and with extensive knowledge of new technologies applied to education.
We have the most complete program on the market. We strive for excellence and for you to achieve it too"
Module 1. Aging from the Perspective of Personality Traits
1.1. Personality Studies and Theories on the Process of Aging
1.2. Social Dynamics and Role of the Elderly Person
1.3. Experiences and Current Research in Psychogeriatrics
1.4. Negative Changes in Personality:
1.4.1. Egocentrism
1.4.2. Dependency
1.4.3. Dogmatism
1.4.4. Stiffness
1.4.5. Intolerance
1.4.6. Disobedience
1.4.7. Pessimism
1.4.8. Impatience
1.4.9. Disrespectful
1.4.10. Insecure
1.4.11. Gnarly
1.4.12. Associable
1.5. Positive Changes in Personality
1.5.1. Sincerity
1.5.2. Calmness
1.5.3. Unconcerned
1.5.4. Discrete
1.5.5. Straightforward
1.5.6. Generous
1.5.7. Tender
1.5.8. Honest
1.5.9. Humble
1.5.10. Kind
1.5.11. Confident
1.5.12. Understanding
1.6. How Do Personality Disorders Affect the Elderly?
1.7. Research in Personality Disorders in Old Age
1.7.1. Schizoid Personality Disorder
1.7.2. Dependency-Based Personality Disorder
1.7.3. Obsessive Compulsive Personality Disorder
1.7.4. Narcissistic Personality Disorder
1.7.5. Paranoid Personality Disorder
1.8. The Aging Process Improves or Worsens Personality Disorders
1.9. Situation for the Study and Evaluation of Personality Disorders in Old Age
A unique, key, and decisive educational experience to boost your professional development"