Quality and Safety Management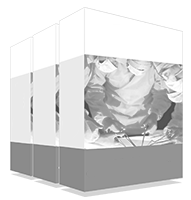 Healthcare centers must have management teams capable of enhancing the value of all their services by implementing the highest levels of quality currently required, as well as action protocols to increase the safety of both patients and employees. With this program, nurses will be able to access a higher level of competence that will enable them to reach managerial positions by implementing the latest techniques in nursing management in their daily work.
completion date
05/14/2023
The world's largest faculty of nursing"
If you want your clinic to acquire the prestige it deserves, specialize with this program and apply the highest possible quality criteria"
Controlling the quality and safety of nursing services is one of the main tasks of department directors or managers. It is therefore important that these professionals have sufficient knowledge to implement the latest techniques and strategies in this field. With this need in mind, TECH - Technological University offers this Postgraduate Certificate, in which students will find the keys to successfully manage these matters. 
The program includes 10 topics that will give students a general idea of the field and allow them to delve deeper into aspects that are truly crucial to the subject matter. Thus, they will study everything from quality in healthcare organizations to patient safety, nosocomial infections, prevention, quality accreditation models or performance evaluation. Aspects that, in one way or another, will be part of the day-to-day work of the person in charge.  
One of the main advantages that students who enroll in this Postgraduate Certificate will find is that it is taught in a 100% online format, so they will be able to freely manage their study time. This is essential for all those people who have to combine their learning with their professional life. Upon enrollment, students will have free access to all the didactic resources available on the virtual campus.  
In healthcare management, quality must be evident in every process. You can be the one to ensure all services comply with current requirements"
This Postgraduate Certificate in Quality and Safety Management contains the most complete and updated scientific program on the market. The most important features include:
Practical cases developed my experts in management of nursing procedures and other disciplines.
The graphic, schematic, and eminently practical contents with which they are created provide scientific and practical information on the situations that regularly occur in the hospital setting.
Presentation of practical workshops on procedures and decision making.
Algorithm-based interactive learning system for decision-making in the situations that are presented to the student.
Action protocols, where you can find the latest trends in healthcare management.
Theoretical lessons, questions to the expert, debate forums on controversial topics, and individual reflection assignments
Special emphasis is put on the scientific method and research methodology in health management.
Content that is accessible from any fixed or portable device with an Internet connection
By enrolling in this Postgraduate Certificate you will have access to the latest nursing management content, 24 hours a day, year-round"
The teaching staff includes professionals from the field of nursing, who bring their experience to this training program, as well as renowned specialists from leading communities and prestigious universities. 
The multimedia content, developed with the latest educational technology, will provide the professional with situated and contextual learning, i.e., a simulated environment that will provide an immersive training experience designed to train students for real-life situations. 
This program is designed around Problem Based Learning, whereby the professional must try to solve the different professional practice situations that arise during the academic year. For this purpose, the professional will be assisted by an innovative interactive video system created by renowned and experienced experts. 
Have you been seeking a job promotion that would allow you to manage your own nursing team? This is the first step to achieve precisely that"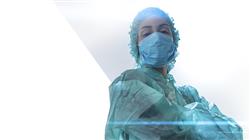 Quality and safety criteria must be paramount in nursing management. Through the program you will discover how to achieve this to provide the best possible care"
Today's healthcare requirements make it necessary to focus on the quality of procedures and the safety of patients and employees in all interventions. For this reason, Postgraduate Certificate - Technological University has devised this study plan, through which students are offered a unique learning opportunity. At the end of the program, students will be qualified to safely manage all areas related to nursing services.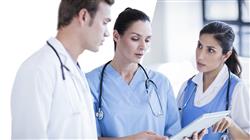 Thanks to specialization, you will improve the quality of your hospital's nursing services"
Module 1 Quality and Safety Management
1.1. Quality in Healthcare Organizations
1.2. Patient Safety
1.3. Nosocomial Infections
1.4. Prevention
1.5. Information and Record Systems
1.6. Secondary and Tertiary Victims
1.7. Quality Accreditation in Healthcare
1.8. Organizations and Criteria Accreditation Models
1.9. Performance Evaluation Competency Management
1.10. Methods and Techniques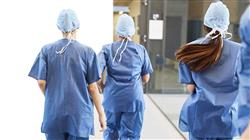 Know and apply the main prevention protocols to avoid risks in nursing work"