Phytotherapy for Cardiovascular and Respiratory Diseases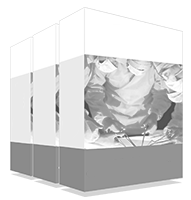 Nursing professionals find in Phytotherapy an alternative and supportive way to treat cardiovascular and respiratory diseases. For an efficient practice in this area, it is necessary to have the support of the most advanced knowledge in the field. In this course, you will find the easiest way to achieve this with total quality.
completion date
05/09/2023
The world's largest faculty of nursing"
The approach to cardiovascular and respiratory diseases using the most advanced Phytotherapy in a course created for nursing professionals"
Get up to date on all the latest developments in the field of Phytotherapy by completing the most effective program on the subject available on the market"
At present there is a scientific basis that supports the efficacy of many phytotherapeutic products for certain conditions. Phytotherapy should be used in therapeutics to deal with the situations it has proven to be useful and safe.
For phytotherapeutics to be effective, the proper preparations must be made, both in terms of indications and form of administration.
This program offers a current vision of Phytotherapy and its application in the health field, including the latest contributions and advances. The contents are guaranteed by the teaching staff on the program, since they have all worked in the field of Phytotherapy, or in a related one, in some way, shape or form. Thus, students will learn based on our professors' experience and on evidence-based medicine, resulting in an effective and precise program. Given, on the one hand, , that different of Learning university programs generally lack a deep and continuous updated program program on Phytotherapy; and, on the other hand, that current health trends lean toward safe and effective natural remedies, students must be offered the possibility of expanding their knowledge and therapeutic skills with greater training in the use of medical plants, both from a professional and academic perspective so as to prepare themselves for the future in the field. 
Cutting-edge training created to propel you toward greater competitiveness in the job market"
This Postgraduate Certificate in Phytotherapy for Cardiovascular and Respiratory Diseases contains the most complete and up-to-date scientific program on the market. The most important features include:
Latest technology in online teaching software
A highly visual teaching system, supported by graphic and schematic contents that are easy to assimilate and understand
Practical cases presented by practicing experts
State-of-the-art interactive video systems 
Teaching supported by telepractice  
Continuous updating and recycling systems 
Autonomous learning: full compatibility with other occupations 
Practical exercises for self-evaluation and learning verification 
Support groups and educational synergies: questions to the expert, debate and knowledge forums 
Communication with the teacher and individual reflection work
Content that is accessible from any fixed or portable device with an Internet connection 
Supplementary documentation databases are permanently available, even after the course
With a methodological design based on proven teaching techniques, this Postgraduate Certificate will take you through different teaching approaches to allow you to learn in a dynamic and effective way"
Our teaching staff is composed of medical professionals, practicin specialists. That way, we can be sure to offer students the update we aim to provide. A multidisciplinary team of physicians with training and experience in different environments, who will impart the theoretical knowledge in an efficient way, but above all, who will bring their practical knowledge from their own experience to the course: one of the differential qualities of this program.
This mastery of the subject is complemented by the effectiveness of the methodology used in the design of this course. Developed by a multidisciplinary team of e-learning experts, it integrates the latest advances in educational technology. This way, you will be able to study with a range of comfortable and versatile multimedia tools that will give you the operability you need in your training courses.
The design of this program is based on Problem-Based Learning: An approach that conceives learning as a highly practical process. To achieve this remotely, TECH uses telepractice learning: with the help of an innovative, interactive video system and Learning from an Expert, you will be able to acquire the knowledge as if you were actually dealing with the scenario you are learning about. A concept that will allow you to integrate and fix learning in a more realistic and permanent way.
It includes clinical cases to bring the program as close as possible to the reality of health care practice"
The contents of this Postgraduate Certificate have been developed by the different professors with a clear purpose: to ensure our students acquire each and every one of the necessary skills to become true experts in this field.  
An alternative support method of great therapeutic usefulness at your fingertips, with the most complete syllabus in the educational market"
Module 1. Phytotherapy for Cardiovascular and Respiratory Diseases 
1.1. Utility of Phytotherapy in the Treatment of Heart Failure
1.2. Phytotherapy in the Treatment of Arterial Hypertension
1.3. Phytotherapy in the Treatment of Hyperlipidemia involved in Cardiovascular Diseases
1.4. Phytotherapy in Venous Insufficiency Disorders
1.5. Phytotherapy in Respiratory Infections
1.6. Phytotherapy in the Treatment of Cough
1.7. Treatment of Asthma with Active Ingredients Derived from Plants: Antispasmodics
1.8. Phytotherapy and Herbal Active Ingredients in the Treatment of Lung Cancer
A unique, key, and decisive training experience to boost your professional development"