Pathology in Home Hospitalization Nursing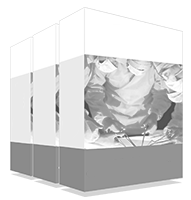 Specific knowledge of commonly treated pathologies in home care requires nursing professionals to possess specific specialization that supports them in managing these patients. In this complete program you will find the description of the most common ones with all the action protocols you need to know in order to act correctly.
The world's largest faculty of nursing"
Knowing the pathologies susceptible to be treated in home hospitalization in a program created for nursing professionals"
Health care for home hospitalization patients must be of the same quality as traditional care. It is therefore essential for nurses to constantly update their knowledge in order to offer quality care, taking into account the different pathologies that patients may present. Above all, it must be kept in mind that many of the patients who are treated through this procedure are elderly or are undergoing palliative treatments.  
In certain cases, when the disease has a stable clinical diagnosis and does not require specific equipment that can only be found in hospitals, it is better for patients to be cared for in their own homes, since the daily routine at home and the tranquility that this space provides the patient make it the most suitable therapeutic location. 
The increase of chronic problems in the aging population is what has led to an increasing number of patients being treated with this health tool. Thus, this Postgraduate Certificate in Pathology in
Home Hospitalization Nursing is designed to allow health professionals to update their knowledge in the field through the latest educational technology. 
The syllabus is presented in a rigorous manner with the latest scientific evidence and clinical cases through which to advance our knowledge, in order to share experiences and innovative techniques that are already performed in other parts of the world, with emphasis on the pathologies of patients with heart failure, multiple sclerosis, dementia or digestive diseases, among others. 
Don't miss the opportunity and get up to date on the advances in Pathology in Home Hospitalization Nursing to incorporate them into your daily practice"
The Postgraduate Certificate in Pathology in Home Hospitalization Nursing contains the most complete and up-to-date scientific program on the market. The most important features of the program include:
More than 100 practical cases presented by experts in pathology in Home Hospitalization Nursing.
The graphic, schematic, and eminently practical contents with which they are created, provide scientific and healthcare training on those disciplines that are essential to professional practice.
Latest information on the role of nurses in home hospitalization.
Practical exercises where the self-assessment process can be carried out to improve learning.
Algorithm-based interactive learning system for decision-making in the situations that are presented to the student.
With special emphasis on evidence-based nursing and research methodologies in home hospitalization.
Theoretical lessons, questions to the expert, debate forums on controversial topics, and individual reflection assignments.
The availability of content from any fixed or portable device with an Internet connection.
The multimedia content, developed with the latest educational technology, will provide professionals with situated and contextual learning, i.e., a simulated environment that will provide an immersive training program designed to learn in real situations"
The teaching staff is made up of prestigious and renowned Spanish professionals, with long careers in health care, teaching and research, who have worked in different hospitals throughout the country, garnering professional and teaching experience that is delivered in an extraordinary way in this Postgraduate Certificate.
The methodological design of this Postgraduate Certificate has been developed by a multidisciplinary team of e-learning experts, integrating the latest advances in educational technology for the creation of numerous multimedia educational tools that allow the professional, based primarily on the problem-based learning method, to address real problems in their daily clinical practice. This will allow them to advance by acquiring knowledge and developing skills that will impact their future professional work.
It should be noted that each of the contents generated for this Postgraduate Certificate, as well as the videos, self-evaluations, clinical cases and exams, have been thoroughly reviewed, updated, and integrated by the professors and the team of experts that make up the working group. This will facilitate the learning process with a step-by-step approach in order to achieve the program teaching objectives.
Don't miss the opportunity and get up to date on the advances in Pathology in Home Hospitalization Nursing to incorporate them into your daily practice."
With this Postgraduate Certificate you will have the opportunity to train yourself in a comfortable way from any device with an internet connection"
The teaching program has been created by a group of professors and professionals with medical and La nursing backgrounds. They have extensive clinical, research and teaching experience, and are interested in integrating the latest and most current scientific knowledge of home hospitalization to guarantee professional training and improvement. This will allow them to improve the daily clinical practice of the professionals who care for patients or populations in the community.
Train with the most complete and up-to-date scientific program on the market"
Module 1. Management of Subsidiary Syndromes at Home
1.1.    Heart Failure
1.1.1.    Criteria for Admission and Exclusion
1.1.2.    Management of Treatment and Symptoms in the Home
1.1.3.    Criteria for Discharge
1.2.    COPD
1.2.1.    Criteria for Admission and Exclusion
1.2.2.    Management of Treatment and Symptoms in the Home
1.3.    Caring for a Patient Post-Surgery
1.3.1.    Criteria for Admission and Exclusion
1.3.2.    Management of the Main Symptom and Complications in Patients Post-Surgery
1.4.    Neurological Patient
1.4.1.    Dementia
1.4.2.    Multiple Sclerosis
1.4.3.    ALS
1.5.    DVT and PE
1.5.1.    Home-Based Diagnosis
1.5.2.    Treatment Adjusted to the Home
1.5.3.    Admission Criteria in Conventional Hospitalization
1.6.    Home-Based Rehabilitation Loss of Functionality Fractures
1.6.1.    Scales of Functionality
1.6.2.    Possibilities for Home-Based Rehabilitation
1.7.    Nephrourological Emergencies
1.7.1.    Pyelonephritis
1.7.2.    Urinary Tract Infections
1.7.3.    Prostate Disease
1.7.4.    Acute and Chronic Kidney Disease
1.8.    Patient with Digestive Diseases
1.8.1.    Cirrhosis
1.8.2.    Hepatic Encephalopathy
1.8.3.    Small Intestine