Palliative Care in the Elderly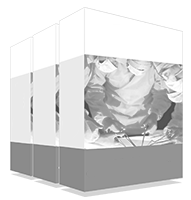 Palliative care is one of the most delicate fields in the treatment of elderly patients, as it not only covers the strict assessment and care of serious illnesses, but also includes psychological care for family members and people close to the patient. That is why the nursing professional's knowledge in this field must be excellent, in order to provide the best possible care in the most complicated moments. TECH has brought together the best possible teaching staff and the most advanced educational techniques in this qualification, so that students are guaranteed a complete education that will help them to further their careers by specializing in palliative care.
The world's largest faculty of nursing"
You will know how to best care for elderly patients who most need the support of nurses with high palliative skills"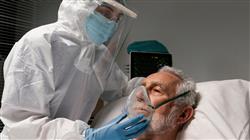 Serious illnesses are difficult to deal with, especially in the case of elderly patients, who are more fragile and have much more specific needs than the rest. Palliative treatments for the elderly must be administered by qualified personnel, thereby guaranteeing an improvement in the patient's well-being.
Since palliative care is generally a step prior to the care of terminally ill patients, students who take this qualification will also obtain competencies in the area of psychology oriented to the family of the elderly and the subsequent bereavement that they will have to cope with.
The sensitivity of the topic means that issues such as euthanasia or assisted suicide are also covered, as well as palliative sedation and the ethical conflicts that nursing professionals may face when dealing with elderly patients in their last stages of life.
TECH offers this complete program in Palliative Care in the Elderly completely online, without classes or fixed schedules, allowing the student to decide when and how to take all the theoretical content. In addition to this convenience, it is not necessary to complete a final project to finish the qualification, which greatly alleviates the teaching load.
This qualification will mean an improvement of interest in your professional ability to deal with delicate situations in elderly patients with serious illnesses"
This Postgraduate Certificate in Palliative Care in the Elderly contains the most complete and up-to-date scientific program on the market. The most important features of the program include:
Case studies presented by experts in geriatric nursing
The graphic, schematic, and practical contents with which they are created, provide scientific and practical information on the disciplines that are essential for professional practice
Practical exercises where self-assessment can be used to improve learning.
Its special emphasis on innovative methodologies
Theoretical lessons, questions to the expert, debate forums on controversial topics, and individual reflection assignments
Content that is accessible from any fixed or portable device with an Internet connection
You will have the full support of TECH staff, 100% involved in your professional improvement in the nursing field"
The program's teaching staff includes professionals from the sector who contribute their work experience to this training program, as well as renowned specialists from leading societies and prestigious universities.
The multimedia content, developed with the latest educational technology, will provide the professional with situated and contextual learning, i.e., a simulated environment that will provide immersive education programmed to learn in real situations.
This program is designed around Problem-Based Learning, whereby the professional must try to solve the different professional practice situations that arise throughout the program. For this purpose, the student will be assisted by an innovative interactive video system created by renowned and experienced experts.
You will assist families in the most difficult moments of loss with a first-class psychological methodology"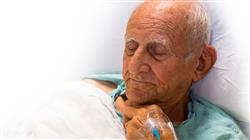 You are taking the right step towards a better working future by enrolling today in this Postgraduate Certificate in Palliative Care in the Elderly"
The Postgraduate Certificate in Palliative Care in the Elderly contains the latest methodologies in the field of treatment of serious diseases, with special sensitivity to take into account when dealing with such treatments in elderly patients. The student will find theoretical material written in a clear and concise manner, in order to maximize skills and aptitudes in this field of nursing.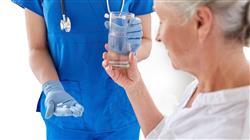 The audiovisual support provided by this Postgraduate Certificate will help you to better understand all the concepts taught"
Module 1. Palliative Care in the Elderly
1.1. Introduction to palliative care 
1.2. Complexity Palliative Care Criteria 
1.3. Main Symptoms in Palliative Care I 
1.4. Main Symptoms in Palliative Care II 
1.5. Routes of Administration of Pharmacological Treatment 
1.6. Psychological Care in Palliative Care. Family and Bereavement 
1.7. Advance Care Planning 
1.8. End-of-life Care, Limiting Therapeutic Effort, and Palliative Sedation 
1.9. Euthanasia and Assisted Suicide 
1.10. Ethical Conflicts in Palliative Care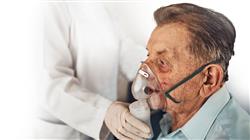 You decide when, how and where to study. You just need to take the step and formalize your enrollment today to achieve the job improvement you desire"