Nutritional Sphere in the Elderly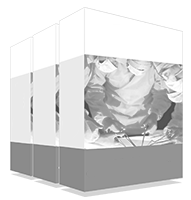 As we get older, nutrition becomes more and more important, since a good diet can prevent many complications related to old age. Professionals in the nursing field, especially those who deal with the elderly on a daily basis, should be aware of all the nutritional needs of the elderly to help them improve their nutritional quality and quality of life. For this reason, TECH has prepared a complete program in which the student acquires all the necessary skills to deal with complications such as dehydration, diabetes or malnutrition. This forms a compendium of unique knowledge that will help the students to significantly improve their professional performance.
The world's largest faculty of nursing"
You will be able to safely treat specific eating disorders of the elderly, positioning yourself as a reputable professional in this field of nursing"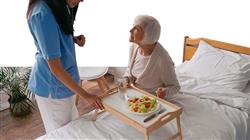 With a balanced diet that meets their nutritional needs, older people can enjoy better health and fitness. It is also common for nutritional disorders to arise at this age, so nursing professionals must be prepared to deal with issues such as sarcopenia, diabetes or dehydration.
For this reason, TECH has assembled for this program a team of professionals with extensive experience in the treatment of nutritional disorders in the elderly. Thanks to its practical knowledge, the students will study theoretical material based on real cases in which they will learn how to deal with all the food complications they may encounter in their daily lives.
In this way, the future graduates of this course will stand out in their field for the application of avant-garde methods in elderly care, which will surely earn them not only professional improvement they seek, but also personal growth in prestige and recognition.
All this with a qualification that, in addition, has the advantage of being completely online. This allows the student to set the pace of study, being able to download all the theoretical material from the first day of the course. 
Enroll today in this Postgraduate Certificate and do not miss the opportunity to improve your professional quality while increasing the welfare of your most vulnerable patients"
This Postgraduate Certificate in Nutritional Sphere in the Elderly contains the most complete and up-to-date scientific program on the market. Its most notable features are: 
Case studies presented by experts in geriatric nursing 
The graphic, schematic, and practical contents with which they are created, provide scientific and practical information on the disciplines that are essential for professional practice
Practical exercises where the self-assessment process can be carried out to improve learning 
Its special emphasis on innovative methodologies  
Theoretical lessons, questions to the expert, debate forums on controversial topics, and individual reflection assignments 
Content that is accessible from any fixed or portable device with an Internet connection 
This Postgraduate Certificate will lead you to better understand the nutritional needs of your patients, so you will be able to prepare an appropriate action plan to treat all their possible conditions" 
The program's teaching staff includes professionals from the sector who contribute their work experience to this training program, as well as renowned specialists from leading societies and prestigious universities.  
The multimedia content, developed with the latest educational technology, will provide the professional with situated and contextual learning, i.e., a simulated environment that will provide immersive education programmed to learn in real situations.  
This program is designed around Problem-Based Learning, whereby the professional must try to solve the different professional practice situations that arise during the academic year. For this purpose, the student will be assisted by an innovative interactive video system created by renowned and experienced experts.   
You have before you a unique opportunity to increase your job expectations while maintaining your personal and professional responsibilities. Don't hesitate any longer and become part of TECH's great educational family"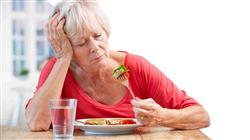 If you want to specialize in elderly care, TECH offers you the best tools in nursing methodology in order to become a highly reputable professional in this field"
All the content found in this Postgraduate Certificate is designed for nursing professionals to find in it the most current methodologies to address, efficiently and accurately, the most common nutritional deficiencies in the elderly. In order to make the teaching as effective and useful as possible, it is supported by numerous practical examples and audiovisual material, which helps to better understand all the concepts and to alleviate students' teaching load.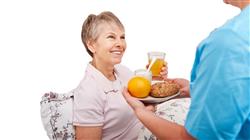 You have at your disposal the best syllabus, the most prestigious professionals and the most innovative educational methodology to become a true expert in the care of the elderly" 
Module 1. Nutritional sphere in the elderly
1.1. Nutritional Assessment of the Elderly 
1.2. Nutritional Requirements, Overweight and Obesity 
1.3. Malnutrition and Nutritional Supplements 
1.4. Sarcopenia 
1.5. Oral Health: Evaluation and Recommendations (Xerostomia, Candidiasis) 
1.6. Therapeutic Devices, Indications and Care 
1.7. Dehydration and Ionic Disturbances in the Elderly
1.8. Diabetes in the Elderly 
1.9. Therapeutic Diets 
1.10. Technical Aids for Feeding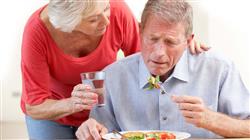 This qualification will enable you to know the most urgent dietary needs of your older patients, which in addition to improving your professional performance will be a good opportunity to grow in your nursing department"