Nursing Patient Care in Home Hospitalization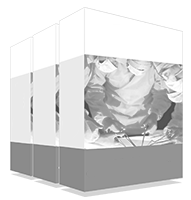 Technological advances in the field of medicine and nursing allow some patients to spend the difficult stages of their illnesses at home while still hospitalized, without the need to travel to the hospital, with the advantages of lower risk of infection and greater comfort that this entails. This program is designed to allow nursing professionals to update their knowledge in home hospitalization, through the latest educational technology, so they will know the care techniques for each type of patient.
The world's largest faculty of nursing"
Learn all the techniques and specific ways of intervention in patient care at home with a program of high scientific and didactic value"
Care for patients who are hospitalized at home has certain particularities, since nurses lack the same tools available in hospitals, and also because each patient, depending on the pathology involved, must be treated differently.
Even so, home hospitalization is becoming a benchmark in medical care, a care focused on people and their health, as well as social needs, and which allows healthcare professionals to offer their patients the necessary care and treatment with the same quality as if it were provided in hospital facilities. It also brings other benefits, since patients are more comfortable at home, and hospital costs are saved by reducing the length of patients stays.
This program is focused on deepening the understanding of all aspects which make home hospitalization unique and different from other medical specialties in Nursing. It also demonstrates the weaknesses and future opportunities we have ahead of us, making the most of new educative technology available.
The syllabus is presented in a rigorous manner with the latest scientific evidence and clinical cases in which to advance our knowledge, in order to share experiences and innovative techniques that are already performed in different home hospitalization units in other locations. Thus, the program focuses on the different types of patients, according to their pathologies, whether geriatric, palliative, psychiatric or pediatric patients, for example, and also shows the latest developments in home antibiotic therapy.
This Postgraduate Certificate in Patient Care in Home Hospitalization utilizes the latest advances in educational technology"
The Postgraduate Certificate in Nursing Patient Care in Home Hospitalization contains the most complete and up-to-date scientific program on the market. The most important features of the program include:
More than 100 practical cases presented by experts in Nursing Patient Care in Home Hospitalization
The graphic, schematic, and eminently practical contents with which they are created provide scientific and practical information on the disciplines that are essential for professional
Latest information on the role of nurses in home hospitalization
Practical exercises where the self-assessment process can be carried out to improve learning
Algorithm-based interactive learning system for decision-making in the situations that are presented to the student
With special emphasis on evidence-based nursing and research methodologies in home hospitalization
Theoretical lessons, questions to the expert, debate forums on controversial topics, and individual reflection assignments
The availability of content from any fixed or portable device with an Internet connection
The multimedia content, developed with the latest educational technology, will provide professionals with situated and contextual learning, i.e., a simulated environment that will provide an immersive training program designed to learn in real situations" 
The teaching staff is made up of prestigious and renowned Spanish professionals, with long careers in health care, teaching and research, who have worked in different hospitals throughout the country, garnering professional and teaching experience that is delivered in an extraordinary way in this Postgraduate Certificate.
The methodological design of this Postgraduate Certificate has been developed by a multidisciplinary team of e-learning experts, integrating the latest advances in educational technology for the creation of numerous multimedia educational tools that allow the professional, based primarily on the problem-based learning method, to address real problems in their daily clinical practice. This will allow them to advance by acquiring knowledge and developing skills that will impact their future professional work.
It should be noted that each of the contents generated for this Postgraduate Certificate, as well as the videos, self-evaluations, clinical cases and exams, have been thoroughly reviewed, updated, and integrated by the professors and the team of experts that make up the working group. This will facilitate the learning process with a step-by-step approach in order to achieve the program teaching objectives.
This Postgraduate Certificate in Nursing Patient Care in Home Hospitalization utilizes the latest advances in educational technology"
Increase your visibility, excellence, and professional development by updating your knowledge through this Postgraduate Certificate"
The teaching program has been created by a group of professors and professionals with medical and from La nursing backgrounds. They have extensive clinical, research and teaching experience, and are interested in integrating the latest and most current scientific knowledge of home hospitalization to guarantee professional training and improvement. This will allow them to improve the daily clinical practice of the professionals who care for patients or populations in the community.
Advances in home hospitalization require new training proposals to keep nursing professionals up to date"
Module 1. Care for Different Specific Types of Patients
1.1. Fragile Geriatric Patient
1.1.1. Peculiarities in a Geriatric Patient
1.1.2. Relationship Model with Assisted Care Residences
1.1.3. Treatment of Geriatris Patients
1.2. Complex Chronic Patient
1.2.1. Definition
1.2.2. Management Models for Complex Chronic Patients
1.2.3. Terminal Criteria
1.3. Palliative Patient
1.3.1. Differences Between an Oncologic or Non-Oncologic Palliative Patient
1.3.2. Terminal Criteria
1.3.3. Management Models for Palliative Patients
1.4. Polyfrequency Patients
1.4.1. Case Management
1.5. Home-Based Antibiotic Therapy
1.5.1. General aspects
1.5.2. Home Intravenous Antibiotic Therapy
1.6. Psychiatric Patient
1.6.1. Peculiarities of Home-Based Mental Health Monitoring
1.7. Pediatric Patient
1.7.1. Considerations in a Pediatric Patient
A unique, key, and decisive training experience to boost your professional development"