Nursing Diagnostic Techniques in Home Hospitalization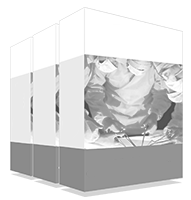 Caring for patients who are hospitalized at home at times require appropriate diagnostic techniques to be performed. To accomplish this, nursing professionals must be familiar with the techniques and technology used in each situation. This program will take you through the necessary training to know them and apply them safely.
The world's largest faculty of nursing"
Learn the use of home diagnostic techniques in a program created for nursing professionals"
The evolution of diagnostic techniques has allowed for early and precise detection of diseases that previously required more procedures. It is therefore important to continue to innovate in healthcare technologies so that doctors and nurses can make increasingly better diagnoses, which will help cure and prevent certain diseases. 
But at the same time diagnostic techniques are improving, it is necessary for professionals to be aware of all these new developments in order to know how to implement the new tools in their daily practice with patients. In the case of home hospitalization, it is also necessary for nursing professionals to know what type of diagnostic techniques to be performed in each case, since this type of hospitalization must equal the quality at hospital centers, even without the same equipment. 
Thus, healthcare professionals will have to follow a series of more specific procedures when performing their work outside hospital facilities, so that all tests performed reach the laboratories in an appropriate manner. 
With this Postgraduate Certificate, students will learn about the most innovative diagnostic techniques in the home hospitalization market, offering nurses the most updated program to provide the best care to their patients.
This program is focused on deepening the understanding of all aspects which make home hospitalization unique and different from other medical specialties in healthcare. It also demonstrates the weaknesses and future opportunities we have ahead of us, making the most of new educative technology available.
The multimedia content will aid specialists in contextual learning to train for real situations. This will allow you to acquire knowledge in a more efficient way"
The Postgraduate Certificate in Nursing Diagnostic Techniques in Home Hospitalization contains the most complete and up-to-date scientific program on the market. The most important features of the program include:
More than 100 practical cases presented by experts in nursing diagnostic techniques in home hospitalization.
The graphic, schematic, and eminently practical contents with which they are created provide scientific and practical information on the disciplines that are essential for professional.
Latest information on the role of nurses in home hospitalization.
Practical exercises where the self-evaluation process can be carried out to improve learning.
Algorithm-based interactive learning system for decision-making in the situations that are presented to the student.
With special emphasis on evidence-based nursing and research methodologies in home hospitalization.
Theoretical lessons, questions to the expert, debate forums on controversial topics, and individual reflection assignments.
The availability of content from any fixed or portable device with an Internet connection.
The multimedia content will aid specialists in contextual learning to train for real situations. This will allow you to acquire knowledge in a more efficient way"
The teaching staff is made up of prestigious and renowned Spanish professionals, with long careers in health care, teaching and research, who have worked in different hospitals throughout the country, garnering professional and teaching experience that is delivered in an extraordinary way in this Postgraduate Certificate.
The methodological design of this Postgraduate Certificate has been developed by a multidisciplinary team of e-learning experts, integrating the latest advances in educational technology for the creation of numerous multimedia educational tools that allow the professional, based primarily on the problem-based learning method, to address real problems in their daily clinical practice. This will allow them to advance by acquiring knowledge and developing skills that will impact their future professional work.
It should be noted that each of the contents generated for this Postgraduate Certificate, as well as the videos, self-evaluations, clinical cases and exams, have been thoroughly reviewed, updated, and integrated by the professors and the team of experts that make up the working group. This will facilitate the learning process with a step-by-step approach in order to achieve the program teaching objectives.
Combine your training with your work and private life thanks to the possibility of taking this Postgraduate Certificate 100% online"
Take advantage of this Postgraduate Certificate to advance your career and be the best in home hospitalization patient care"
The teaching program has been created by a group of professors and professionals with medical and nursing backgrounds. They have extensive clinical, research and teaching experience, and are interested in integrating the latest and most current scientific knowledge of home hospitalization to guarantee professional training and improvement. This will allow them to improve the daily clinical practice of the professionals who care for patients or populations in the community.
Study the most complete and updated scientific program on the market"
Module 1.  Diagnostic Techniques
1.1. ECG
1.1.1. Procedure
1.1.2. ECG at Home
1.2. Ultrasound
1.2.1. Procedure
1.2.2. Ultrasound at Home
1.3. Pusioximetry
1.3.1. Procedure
1.3.2. Pusioximetry at Home
1.4. Analysis
1.4.1. Procedure
1.4.2. Blood Analysis at Home
1.5. Cultures
1.5.1. Procedure
1.5.2. Blood Analysis at Home
1.6. Scales (Functional, Cognitive, Nutritional Assessment)
1.6.1. Procedure
1.6.2. Classification
A unique, key, and decisive training experience to boost your professional development"