Newborn General and Surgical Care for Nurses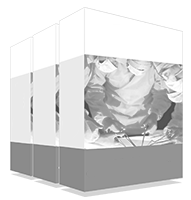 Neonatology is one of the most complex areas of pediatrics, and it requires specialized professionals to be able to care for the newborn patient adequately. For this reason, constant updating of knowledge is essential for the development of the professional. This course is designed to update the professional in Newborn General and Surgical Care for Nurses in a practical way.
The world's largest faculty of nursing"
With the Newborn General and Surgical Care for Nurses Course you have the opportunity to update your knowledge in a practical way and without sacrificing the maximum scientific rigor, to incorporate the latest advances in critical nursing care of the newborn"
Neonatology is a constantly evolving discipline, which is highly dependent on technology and new pharmacological treatments. This context makes the updating of procedures in neonatal critical care, both those performed in the Neonatal ICU and in other care settings outside the ICU (emergency units, primary care centers...), of paramount importance to maintain the provision of care based on the latest scientific evidence and to ensure the safety of the baby.
This program includes general and surgical nursing care of the neonatal patient. In addition, it presents an update on nursing procedures for dermatologic changes, as well as NICU admission procedures and nursing care.
This course of Newborn General and Surgical Care for Nurses is oriented to facilitate the updating of the most used procedures, in a practical way, to contribute with quality and safety to the recovery of the newborn, improve its prognosis and avoid the sequelae of severe pathology.
Improve the care of your newborn patients with the training offered by the Newborn General and Surgical Care for Nurses Course"
This Postgraduate Certificate in Newborn General and Surgical Care for Nurses contains the most complete and up to date scientific program on the market. The most important features of the course are:
Development of clinical cases presented by experts in the different specialties. The graphic, schematic, and eminently practical contents with which they are created provide scientific and practical information on the disciplines that are essential for professional
New developments in general and surgical nursing care and assessment of the newborn patient
An algorithm-based interactive learning system for decision-making in the clinical situations presented throughout the course
All of this will be complemented by theoretical lessons, questions to the expert, debate forums on controversial topics, and individual reflection assignments
Content that is accessible from any fixed or portable device with an Internet connection
This course may be the best investment you can make in the selection of a refresher program for two reasons: in addition to updating your knowledge in Newborn General and Surgical Care for Nurses, you will obtain a Postgraduate Certificate from TECH Technological University"
Its teaching staff includes renowned specialists in the field of neonatology, who bring the experience of their work in the country's leading medical centres to this training.
The multimedia content developed with the latest educational technology will provide the professional with situated and contextual learning, i.e., a simulated environment that will provide an immersive training program to train in real situations.
The design of this program is based on Problem-Based Learning, by means of which the nursing professional must try to solve the different situations of common practice that arise throughout the course. For this purpose, the professional will be assisted by an innovative interactive video system developed by renowned experts in neonatal critical patient care and with extensive teaching experience.
The course allows training in simulated environments, which provide immersive learning programmed to train for real situations"
It includes clinical cases to bring the program's degree as close as possible to the reality of care in Nursing"
The structure of the contents has been designed by the team of professionals knowledgeable about the implications of training in daily nursing practice in the neonatal intensive care unit, aware of the relevance of current specialization in the professional, ensuring the approach of the main issues in the current development of care for the newborn critical patient.
This Postgraduate Certificate in Newborn General and Surgical Care for Nurses contains the most complete and up to date scientific program on the market"
Module 1.  Important Aspects of Neonatology
1.1. Differences between Neonate, Child and Adolescent
1.2. Neonatal Stages
1.2.1. Neonatal States by Gestational Age
1.2.2. Neonatal States by Birth Weight
1.2.3. Preterm Newborn
1.2.4. Postterm Newborn
1.3. Anatomical and Physiological Characteristics of the Normal Newborn
1.3.1. Newborn Somatometry
1.3.2. Morphological Characteristics
1.3.3. Physiological Characteristics
1.4. Complete Newborn Physical Exam and Examination
1.4.1. Physical Examination Sequence
1.4.2. General Observation
1.4.3. Head and Neck Region
1.4.4. Trunk Region
1.4.5. Extremity Region
1.4.6. Neurological Examination
1.5. Structure and Organization of a Neonatology Service
1.5.1. Location of the Neonatology Service
1.5.2. Equipment and Material
1.5.3. Human Resources
1.5.4. Concept of Neonatal Intensive Care Unit (NICU)
1.5.4.1. Calculation and Layout of Cribs
1.5.4.2. Physical Space in the Neonatal Intensive Care Unit
1.5.4.3. Equipment and Material in Neonatal Intensive Care Unit
1.5.4.4. Human Resources in the Neonatal Intensive Care Unit
1.5.4.5. Profiles and Roles: " Nursing Team"
1.5.4.6. Operating System "Primary Nursing" (Main Nurse)
Module 2. General Skin Care in Neonatology
2.1. General Information on Neonatal Dermatology
2.1.1. Embryological Reminder
2.1.2. Histological Reminder
2.2. Newborn Skin Care
2.3. Transient Benign Skin Lesions
2.3.1. Erythema Toxicum Neonatorum
2.3.2. Transient Neonatal Pustular Pustular Melanosis
2.3.3. Milia
2.3.4. Miliaria
2.3.5. Neonatal Acne
2.3.6. Subcutaneous Fat Necrosis
2.3.7. Mongolian or Baltz's Stain
2.3.8. Nevustelangiectatic or Maternal Nevi
2.3.9. Harlequin Coloring
2.4. Infections in the Newborn
2.4.1. Oral Candidiasis ( Thrush)
2.4.2. Neonatal Cutaneous Candidiasis
2.4.3. Impétigo Neonatorum
2.4.4. Staphylococcal Scalded Skin Syndrome
2.4.5. Varicella Nonatal
Module 3. Neonatal Preoperative and Postoperative Care.
3.1. Nursing Care in Neonatal Surgery
3.1.1. General Preoperative Care
3.1.2. General Postoperative Care
3.2. Most Frequent Surgeries
3.2.1. Choanal Atresia
3.2.2. Esophageal Atresia with Tracheoesophageal Fistula
3.2.3. Diaphragmatic Hernia
3.2.4. Abdominal Wall Defects
3.2.5. Necrotizing Enteritis
3.2.6. Imperforate Anus
3.3. Nursing Interventions in Preoperative and Postoperative Neonatal Care
A unique, key, and decisive training experience to boost your professional development"