Neonatal Emergencies for Midwives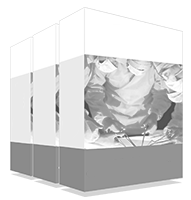 The first few days of a neonate's life are key. Complications of a neurological nature, metabolic alterations, congenital heart disease or other adversities may arise for which the midwife must be prepared, as many of them are referred directly to the neonatology service. Since this area covers a considerable field of pathologies, it is important to keep the knowledge of midwives up to date, as advances and developments are constantly taking place. In this regard, this university program offers a preferential academic opportunity to deepen and update your knowledge in the field of Neonatal Emergencies. With a flexible and convenient format, the midwife will be able to combine it perfectly with the most demanding professional activity.
completion date
05/02/2023
The world's largest faculty of nursing"
Incorporate into your daily practice the most important advances in intrapartum asphyxia, surgical emergencies and Rh Isoimmunization in Neonatal Emergencies"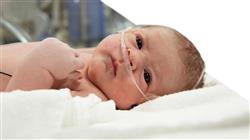 From an exhaustive analysis of prematurity to the different pathologies that can derive from it, the midwife must have a series of advanced knowledge in this area, since it falls within their competencies to care for the healthy child up to 28 days of life. During this particularly fragile period for newborns, interventions must be rapid and precise if various complications occur.  
This is precisely where the improvement of the midwife's competencies and up-to-date knowledge comes into play. This university TECH program focuses on the most important areas of action in Neonatal Emergencies, bringing together the most important advances made in recent years. 
In addition, the teaching staff, made up of professionals with vast experience in the field, have compiled the most effective clinical practice. In this way, the midwife has access to both the most recent scientific findings and the necessary and current practical vision in the most demanding Neonatal Emergency Departments. 
All of this is favored by a completely online format, with no fixed schedules or face-to-face classes. The midwives themselves are the ones who distribute their study time, being able to download the entire syllabus from the first day. 
Access high quality teaching material, full of multimedia resources and complementary readings to further expand on each topic covered"
This Postgraduate Certificate in Neonatal Emergencies for Midwives  is the most complete and up-to-date educational program on the market. The most important features include:
Practical cases presented by experts in Neonatal Emergencies for Midwives
The graphic, schematic, and eminently practical contents with which they are created, provide scientific and practical information on the disciplines that are essential for professional practice
Practical exercises where self-assessment can be used to improve learning
Its special emphasis on innovative methodologies  
Theoretical lessons, questions to the expert, debate forums on controversial topics, and individual reflection assignments
Content that is accessible from any fixed or portable device with an Internet connection 
Deepen knowledge and modernize understanding of the necessary keys regarding neurological problems in neonates, metabolic disorders and congenital metabolic errors"
The program's teaching staff includes professionals from the sector who contribute their work experience to this training program, as well as renowned specialists from leading societies and prestigious universities.  
The multimedia content, developed with the latest educational technology, will provide the professional with situated and contextual learning, i.e., a simulated environment that will provide immersive training programmed to train in real situations.  
This program is designed around Problem Based Learning, whereby the professional must try to solve the different professional practice situations that arise during the academic year. For this purpose, the student will be assisted by an innovative interactive video system created by renowned and experienced experts.   
Update your knowledge with a syllabus created by professionals who know the area of Neonatal Emergencies firsthand, giving you the practical perspective necessary for all the scientific theory covered"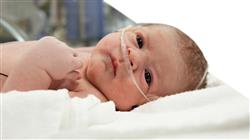 You decide when, where and how to take on the full course load, without having to sacrifice any aspect of your personal or professional life"
This Postgraduate Certificate has been structured in such a way that all its contents are presented in an orderly, concise and precise manner. Thus, this has an impact on the usefulness of the teaching material itself as an advanced reference repertoire, even after completing the degree. The high quality of the audiovisual content, provided in the form of detailed lessons and teaching summaries, is a great advantage for the midwife, who will have several ways of studying in order to update all their knowledge.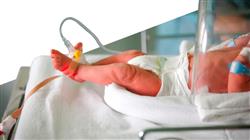 Each topic covered throughout the program contains numerous audiovisual resources and self-awareness exercises that will greatly help you to reduce your teaching load"
Module 1. Neonatal Emergencies
1.1. Rh Isoimmunization
1.1.1. Etiology and Risk Factors
1.1.2. Diagnosis
1.1.3. Effects on the Fetus
1.1.4. Importance of Prevention in Obstetric Emergencies
1.2. Neonatal Infection
1.3. Surgical Emergencies
1.3.1. Traumatology
1.3.2. Digestive: Esophageal Atresia
1.3.3. Umbilical
1.3.4. Urogenital
1.3.5. Neurological: Neural Tube Defects and Hydrocephalus
1.3.6. Diaphragmatic Hernia
1.4. Neurological Problems
1.4.1. Seizures
1.4.2. Intrapartum Asphyxia. Hypoxic-Ischemic Encephalopathy
1.5. Metabolic Alterations
1.5.1. Hyperglycemia
1.5.2. Hypoglycemia
1.6. Congenital Metabolic Disorders
1.7. Anaemia. Polycythemia. Hyperbilirubinemia
1.8. Congenital Heart Disease
1.9. Respiratory Pathology
1.10. Prematurity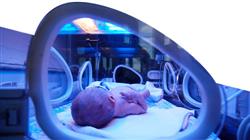 The virtual classroom will be available 24 hours a day, and you can access it from the comfort of your smartphone, tablet or computer of choice"