Introduction to Neuropsychology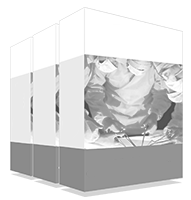 Neuropsychology looks into the interrelationship between the brain and behavior. Understanding this relationship both in healthy patients and in those who are suffering from some kind of mental pathology is the main objective of research in this science. In fact, to be able to carry them out, the professional in this field must master the most recent scientific evidence related to the neural basis of complex mental processes, in order to offer an optimal healthcare treatment. For this reason, TECH offers a 100% online program that includes 150 hours of rigorous content, thanks to the collaboration of experts working in this field. All of this oriented toward nursing graduates to broaden their knowledge of the science.
The world's largest faculty of nursing"
A complete and rigorous program for you to investigate the basics of Neuropsychology and update your knowledge of recent clinical treatments in this field of nursing"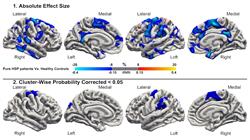 The study of the neuroanatomical bases in relation to mental processes such as attention, memory, language, perception, praxias, executive functions and emotion is the main objective of Neuropsychology. Thanks to its development, new therapeutic techniques and a closer clinical treatment that accompanies patients have been obtained. Specialists working in this area must master neurological and neurodegenerative pathologies, such as tumors, dementia, among others. 
TECH offers a complete and comprehensive program that covers the latest developments in this field. In addition, it relies on experts versed in Neuropsychology to transmit rigorous and quality content. Thanks to this program, graduates in Nursing will be able to delve into the basics of this science, reviewing the most relevant authors and works. In addition, they will also be able to deepen their knowledge of functional and structural anatomy, as well as the most innovative neuroimaging techniques that are obtaining the most effective results. 
To achieve this, TECH applies a 100% online modality with audiovisual materials such as detailed videos, images, research articles, complementary readings and much more. In this way, students will have all the necessary tools to take a decisive step forward and delve into the most innovative Neuropsychology. All this thanks to a convenient and accessible format with which you will be able to enjoy the teaching experience from wherever you are and with a schedule adapted to your availability. 
You will delve into ontogeny and phylogeny and their functions within the central nervous system, through an intensive and dynamic syllabus designed by experts in the neurological area" 
The Postgraduate Certificate in Introduction to Neuropsychology contains the most complete and up-to-date scientific program on the market. The most important features include:
The development of practical cases presented by experts in Nursing and Neuropsychology
The graphic, schematic, and practical contents with which they are created, provide scientific and practical information on the disciplines that are essential for professional practice
Practical exercises where self-assessment can be used to improve learning
Its special emphasis on innovative methodologies
Theoretical lessons, questions to the expert, debate forums on controversial topics, and individual reflection assignments
Content that is accessible from any fixed or portable device with an Internet connection
A unique opportunity to reinforce your knowledge of cellular and molecular neurobiology with a schedule that adapts to your personal and work possibilities" 
The program's teaching staff includes professionals from the sector who contribute their work experience to this educational program, as well as renowned specialists from leading societies and prestigious universities. 
Its multimedia content, developed with the latest educational technology, will allow professionals to learn in a contextual and situated learning environment, i.e., a simulated environment that will provide immersive education programmed to prepare in real situations. 
The design of this program focuses on Problem-Based Learning, by means of which professionals must try to solve the different professional practice situations that arise during the academic year. For this purpose, the student will be assisted by an innovative interactive video system created by renowned and experienced experts. 
Over just 6 weeks, you will delve into the study of the neurobiology of systems to know their structures and development to perfection"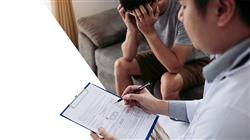 Thanks to this Postgraduate Certificate you will be able to have downloadable and updated materials in Neuropsychology wherever you are, even without an Internet connection"
The content of this Postgraduate Certificate in Introduction to Neuropsychology has been developed together with a team of experts in Neuropsychology so that the syllabus has the rigor demanded by the most experienced nurses. The design of the program is 100% online, adapting to the personal and professional needs of nursing graduates. In addition, it applies advanced academic techniques such as the Relearning methodology, so that students can progressively follow the subject without having to invest long hours of study. In addition, thanks to downloadable content, users can choose the time and place to work on the subject, even without an Internet connection.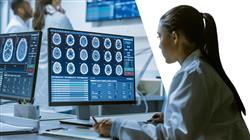 Expand your knowledge of the role of structural anatomy in the central nervous system and improve your healthcare skills" 
Module 1. Introduction to Neuropsychology
1.1. Introduction to Neuropsychology
1.1.1. Principles and Origins of Neuropsychology
1.1.2. First Approaches to the Discipline
1.2. First Approaches to the Neuropsychology
1.2.1. First Works Within Neuropsychology
1.2.2. Most Relevant Authors and Works
1.3. Ontogeny and Phylogeny of the CNS
1.3.1. Concept of Ontogeny and Phylogeny
1.3.2. Ontogeny and Phylogeny Within the CNS
1.4. Cellular and Molecular Neurobiology
1.4.1. Introduction to Neurobiology
1.4.2. Cellular and Molecular Neurobiology
1.5. Neurobiology of Systems
1.5.1. Concepts of Systems
1.5.2. Structures and Development
1.6. Embryology of the Nervous System
1.6.1. Principles of Embryology of the Nervous System
1.6.2. Phases of CNS Embryology
1.7. Introduction to Structural Anatomy CNS
1.7.1. Introduction to Structural Anatomy
1.7.2. Structural Development
1.8. Introduction to Functional Anatomy
1.8.1. What is Function Anatomy?
1.8.2. Most Important Functions
1.9. Neuroimaging Techniques
1.9.1. Concept of Neuroimaging
1.9.2. Most Commonly Used Techniques
1.9.3. Advantages and Disadvantages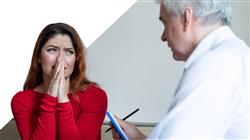 Get up to date on the advantages and disadvantages of the most commonly used neuroimaging techniques and learn about the best results they are having today" 
Postgraduate Certificate in Introduction to Neuropsychology
If you want to get an overview of the fundamentals and basic techniques used in the field of neuropsychology, at TECH you will find everything you need. Through our program, you'll study the relationship between the brain and human behavior, as well as neurological disorders that can affect cognitive and emotional function. In addition, you will explore neuropsychological assessment methods and therapeutic treatments used in the rehabilitation of patients with neurological disorders. Enroll now in the Postgraduate Certificate in Introduction to Neuropsychology and help people experiencing neurological disorders - we look forward to seeing you!