Cardiovascular and CNS Infections in the Emergency Department for Nursing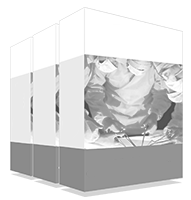 Nurses working in the Emergency Department may be confronted, during their daily work, with the care of patients with infectious diseases. Therefore, their professional duty is to be constantly updating their knowledge in order to be able to offer the most personalized care according to the needs of the patients. The student will be able to specialize with TECH and acquire the necessary skills to develop successfully in this field.
The world's largest faculty of nursing"
Join our community of students and acquire specialized knowledge in infectious diseases. You will achieve personal and professional growth in a short time"
Caring for patients with infectious diseases is a challenge for nurses who, especially in the Emergency Department, may face new or infrequent situations. For this reason, it is of great importance to carry out specializations such as the one TECH presents on this occasion, in which nurses will find an up to date syllabus on Cardiovascular and CNS infections that has been prepared by a team of professionals with extensive work and teaching experience.  
Specifically, the program includes the classic aspects in the management of infectious pathology by apparatus or organs, obviously taking into account any updates that may have occurred up to the time of the design of this program. However, new and essential items have also been incorporated for the correct management of infectious diseases in the current scenario of health globalization. 
In this way, TECH has set out to offer nurses a high academic level of training that allows professionals to specialize and improve in their daily practice, since it is not only intended that professionals acquire a higher level of education, but also to train them so that patients are cared for by the best.  
One of the main advantages of this Postgraduate Certificate is that, as it is a 100% online specialization, the professionals will be able to decide when and from where to study, without any commitments or obligations, thus being able to combine their study time with the rest of their daily obligations. 
Update your knowledge through this program and give a boost to your profession. You will be able to help your patients more effectively"
This Postgraduate Certificate in Cardiovascular and CNS Infections in the Emergency Department for Nursing contains the most complete and up to date scientific program on the market. The most outstanding features of this program are: 
Clinical cases presented by experts in Infectious Diseases 
The graphic, schematic, and eminently practical contents with which they are created provide scientific and practical information on the disciplines that are essential for professional
Therapeutic developments on the intervention in Cardiovascular and CNS Infections in the Emergency Department
Practical exercises where to carry out the self assessment process to improve learning
An algorithm based interactive learning system for decision making in the clinical situations presented throughout the course
Its special emphasis on research methodologies  
Theoretical lessons, questions to the expert, debate forums on controversial topics, and individual reflection assignments
Content that is accessible from any fixed or portable device with an Internet connection
With this complete program you will learn how to explain the diagnosis and treatment of endocarditis and intravascular infections in the emergency department"
It includes, in its teaching staff, professionals belonging to the field of Cardiovascular and CNS Infections in the Emergency Department, who contribute their work experience to this training, in addition to recognized specialists from leading scientific societies. 
The multimedia content, developed with the latest educational technology, will provide the professional with situated and contextual learning, i.e., a simulated environment that will provide an immersive training experience designed to train for real life situations. 
The design of this program focuses on Problem Based Learning, by means of which the nurse must try to solve the different professional practice situations that arise throughout the academic year. For this purpose, the professional will be assisted by an innovative interactive video system developed by renowned experts in the field of Cardiovascular and CNS Infections in the Emergency Department for Nursing, with extensive teaching experience. 
Increase your decision making confidence by updating your knowledge through this Postgraduate Certificate"
Make the most of the opportunity to learn about the latest advances in Cardiovascular and CNS Infections in the Emergency Department and improve your patient care"
The structure of the contents has been designed by a team of professionals from the best hospitals and universities, aware of the relevance of this specialization in order to intervene in the treatment and monitoring of cardiovascular and CNS infections in the Emergency Department and committed to quality teaching through new educational technologies.
This Postgraduate Certificate contains the most complete and up to date scientific program on the market" 
Module 1. Infections of Organs and Apparatus: Cardiovascular, CNS 
1.1.    Infectious Endocarditis
1.1.1.    Epidemiology
1.1.2.    Etiology
1.1.3.    Clinical Symptoms
1.1.4.    Diagnosis
1.1.5.    Treatment
1.1.6.    Prevention
1.2.    Infection of Intravascular Devices
1.2.1.    Infections Associated with Intravascular Catheter
1.2.2.    Infections Related to Implantable Electronic Cardiovascular Implantable Cardiovascular Devices
1.3.    Acute Pericarditis
1.3.1.    Definition
1.3.2.    Incessant and Chronic Pericarditis
1.3.3.    Recurrent Pericarditis
1.3.4.    Myopericarditis
1.4.    Mediastinitis
1.4.1.    Acute Mediastinitis
1.4.2.    Sclerosing Mediastinitis
1.5.    Meningitis
1.5.1.    Epidemiology and Etiopathogenesis
1.5.2.    Diagnosis of Meningitis: Clinical and Laboratory
1.5.3.    Antimicrobial Treatment
1.6.    Encephalitis
1.6.1.    Epidemiology and Etiopathogenesis
1.6.2.    Diagnosis of Encephalitis: Clinical and Complementary Evaluations
1.6.3.    Antimicrobial Treatment
1.7.    Myelitis
1.7.1.    Epidemiology and Etiopathogenesis
1.7.2.    Clinical Symptoms
1.7.3.    Diagnosis
1.7.4.    Treatment
1.8.    Cerebral Absess
1.8.1.    Aetiopathogenesis
1.8.2.    Clinical Manifestations and Diagnosis
1.8.3.    Treatment
1.9.    Subdural Empyema, Epidural Abscess and Intracranial Thrombophlebitis
1.9.1.    Subdural Empyema: Etiopathogenesis, Clinical Manifestations, Diagnosis and Treatment
1.9.2.    Epidural Abscess: Etiopathogenesis, Clinical Manifestations, Diagnosis and Treatment
1.9.3.    Septic Thrombophlebitis: Etiopathogenesis, Clinical Manifestations, Diagnosis and Treatment
1.10.    CSF Shunt Infections
1.10.1.    Aetiopathogenesis
1.10.2.    Clinical manifestations
1.10.3.    Diagnosis
1.10.4.    Treatment
A unique, key, and decisive experience to boost your professional development"