Assisted Reproductive Nursing Techniques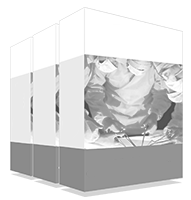 In this complete program, the student will learn about the different techniques performed in the Assisted Reproduction Laboratory, aimed at achieving pregnancy in patients with both male and female fertility problems. A program that will prepare the nursing professional for all aspects of work in an AR laboratory, which is complementary to the operating room and the doctor's office. This program will provide you with the qualifications you need to compete among the best in today's job market.
completion date
05/09/2023
The world's largest faculty of nursing"
A high-quality Postgraduate Certificate that prepares the nursing professional to act with safety and solvency in the Study of Male Infertility"
We will begin by describing less complex techniques, such as artificial insemination, to solve less severe problems. Then we will address more complex techniques, such as In Vitro Fertilization and Intracytoplasmic Microinjection, in order to cover all infertility problems. Current techniques, such as vitrification and freezing, which help preserve both female and male fertility and facilitate gamete donation, will be studied. 
Nowadays, there are many types of families that require new techniques adapted to them, giving more options to share a gestation and that both are part of the pregnancy, such as the ROPA Method. The day-to-day laboratory procedures associated with all these techniques will be analyzed. 
It is important to have absolute control of everything used in the laboratory, thereby minimizing the possibility of errors, so we will know what traceability is and what it entails, as well as recording and reporting adverse reactions in patients according to the legislation in force. Finally, a series of diagnostic tests that can help diagnose the problem of infertility in the patient will be reviewed.
With this Postgraduate Certificate you will be able to balance a high-intensity program with your personal and professional life, achieving your goals in a simple and real way"
This Postgraduate Certificate in Assisted Reproductive Nursing Techniques contains the most complete and up-to-date scientific program on the market. The most important features include: 
The latest technology in online teaching software
A highly visual teaching system, supported by graphic and schematic contents that are easy to assimilate and understand
Practical cases presented by practising experts
State-of-the-art interactive video systems
Teaching supported by telepractice
Continuous updating and recycling systems
Autonomous learning: full compatibility with other occupations
Practical exercises for self-evaluation and learning verification
Support groups and educational synergies: questions to the expert, debate and knowledge forums
Communication with the teacher and individual reflection work
Content that is accessible from any fixed or portable device with an Internet connection
Complementary documentation banks permanently available, even after the Postgraduate Certificate
Study Assisted Reproduction Techniques in a highly qualified Postgraduate Certificate and act with the solvency of a high level nursing professional"
Our teaching staff is made up of professionals from different fields related to this specialty. In this way, we ensure that we provide you with the educational update we are aiming for. A multidisciplinary staff, made up of prepared and experienced professionals in different environments, who will develop the theoretical knowledge in an efficient way, but, above all, will put at the service of the Postgraduate Certificate the practical knowledge derived from their own experience: one of the differential qualities of this program.
This mastery of the subject matter is complemented by the effectiveness of the methodological design of this Postgraduate Certificate in Assisted Reproductive Nursing Techniques. Developed by a multidisciplinary team of experts, it integrates the latest advances in educational technology. This way, you will be able to study with a range of comfortable and versatile multimedia tools that will give you the operability you need in your education. 
The design of this program is based on Problem-Based Learning: an approach that conceives learning as a highly practical process. To achieve this remotely, we will use telepractice learning: with the help of an innovative interactive video system, and learning from an expert, you will be able to acquire the knowledge as if you were actually dealing with the scenario you are learning about. A concept that will allow you to integrate and fix learning in a more realistic and permanent way.
The learning of this Postgraduate Certificate is developed through the most advanced teaching methods in online teaching to guarantee that your effort will have the best possible results"
Our innovative telepractice concept will give you the opportunity to learn through an immersive experience, which will provide you with a faster integration and a much more realistic view of the contents: "learning from an expert""
The contents of taught have been developed by the different experts on this course, with a clear purpose: to ensure that our students acquire each and every one of the necessary skills to become true experts in this field. 
A complete and well-structured program that will take you to the highest standards of quality and success.
A program created and directed by professional experts in Assisted Reproduction that make this Postgraduate Certificate a unique opportunity for professional growth"
Module 1. Assisted Reproduction Techniques
1.1. Artificial Insemination
1.1.1. Definition
1.1.2. Types
1.1.3. Indications
1.1.4. Requirements
1.1.5. Procedure
1.1.6. IVF/ICSI Results and Pregnancy Probability
1.1.7. Definition and Differences
1.1.8. IVF/ICSI Indications
1.1.9. Requirements
1.1.10. Advantages and Disadvantages
1.1.11. Probability of Pregnancy
1.1.12. Procedure
1.1.12.1. Oocyte Puncture
1.1.12.2. Oocyte Evaluation
1.1.12.3. Oocyte Insemination (IVF/ICSI)
1.1.12.3.1. Other Insemination Techniques: IMSI, PICSI, ICSI+MACS, Use of Polarized Light
1.1.12.4. Evaluation of Fertilization
1.1.12.5. Embryo Culture
1.1.12.5.1. Types
1.1.12.5.2. Cultivation Systems
1.1.12.5.3. Time-Lapse Culture Equipment 
1.1.13. Possible Risks
1.2. Preimplantation Genetic Testing (PGT)
1.2.1. Definition
1.2.2. Types
1.2.3. Indications
1.2.4. Procedure
1.2.5. Advantages and Disadvantages
1.3. Embryo Transfer
1.3.1. Definition
1.3.2. Embryo Quality and Selection
1.3.2.1. Transfer Day
1.3.2.2. Number of Embryos to Be Transferred
1.3.3. Assisted Eclosion
1.3.4. Procedure
1.4. Freezing and Vitrification
1.4.1. Differences
1.4.2. Sperm Freezing
1.4.2.1. Definition
1.4.3. Egg Vitrification
1.4.3.1. Definition
1.4.3.2. Procedure
1.4.3.3. Devitrification
1.4.3.4. Advantages: Preservation and Donation
1.4.4. Embryo Vitrification
1.4.4.1. Definition
1.4.4.2. Indications
1.4.4.3. Vitrification Day
1.4.4.4. Procedure
1.4.4.5. Devitrification
1.4.4.6. Advantages
1.4.5. Fertility Preservation (experimental)
1.4.5.1. Ovarian Tissue
1.4.5.2. Testicular Tissue
1.5. Donation
1.5.1. Definition
1.5.2. Types of Donation
1.5.2.1. Egg Donation
1.5.2.1.1. Definition
1.5.2.1.2. Indications
1.5.2.1.3. Types of Egg Donation
1.5.2.1.4. Procedure
1.5.2.1.4.1. Donor Ovarian Puncture
1.5.2.1.4.2. Recipient Endometrial Preparation
1.5.2.1.5. Egg Bank: Storage System
1.5.2.1.6. Advantages and Disadvantages
1.5.2.2. Sperm Donation
1.5.2.2.1. Procedure
1.5.2.3. Embryo Donation
1.5.2.3.1. Definition
1.5.2.3.2. Indications
1.5.2.3.3. Procedure
1.5.2.3.4. Advantages
1.5.2.4. Double Donation
1.5.2.4.1. Definition
1.5.2.4.2. Indications
1.5.2.4.3. Procedure
1.6. ROPA Method
1.6.1. Definition
1.6.2. Indications
1.6.3. Procedure
1.6.4. Legal Requirements
1.7. Traceability
1.7.1. Definition
1.7.2. Materials
1.7.3. Samples
1.7.4. Double Check
1.7.5. Technological Traceability Systems (Witness, Gidget)
1.8. Biovigilance
1.9. Other Techniques
1.9.1. Endometrial Receptivity Test (ERA)
1.9.2. Study of the Vaginal Microbiome
A comprehensive teaching program, structured in well-developed teaching units, oriented towards learning that is compatible with your personal and professional life"