Professional Master's Degree
MBA in Education Center Management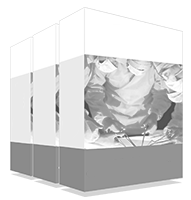 The program's objective is to provide professional training to university graduates who wish to acquire the skills required to manage and administrate educational centers. Teamwork, leadership, communication, and innovation; are the main skills that the student will have perfected by the end of this program. Globalization, multiculturalism, diversity, and the complex situations that teachers face in the classroom justify specialized training in resources and tools to peacefully resolve any conflicts that may arise in the educational center in all contexts: family, social and educational.
The world's largest school of education"
This MBA in Education Center Management will generate a sense of confidence when fulfilling your role in your profession, which will help you to grow both on a personal and professional level" 
Likewise, the MBA in Education Center Management stands out for the comprehensive information it provides to focus on the improvement of learning environments and coexistence in educational settings. The program allows professionals to understand emotional states and positively enhance them, as well as self-esteem, motivation, adaptability, perseverance, empathy, decision-making, delay of gratification, cooperation, teamwork, prevention, and conflict management.
This training helps professionals in this field to increase their ability to succeed, which results in better practice and performance that will have a direct impact on educational outcomes, on the improvement of the educational system and on the social benefit for the whole community"
The MBA in Education Center Management will allow university students to 
Receive specialist training in managing educational centers and institutions
Supervise, inspect and assess the education community based on the Management Plan of the Center
Coordinate the different departments in an education center
Lead an Educational Innovation Plan, Improvement Plan, and Coexistence Plan
Expand your knowledge through the MBA in Education Center Management"
This Professional Master's Degree in MBA in Education Center Management, contains the most complete and up-to-date academic program on the market. The most important features include:
More than 75 clinical cases presented by experts in education center management
Graphic, schematic, and practical content that provide students with scientific and practical information on the disciplines that are essential for professional practice
Innovative ideas on education centers
Practical exercises where the self-evaluation process can be carried out to improve learning
Special emphasis on innovative methodologies in education center management
All of this will be complemented by theoretical lessons, questions to the expert, debate forums on controversial topics, and individual reflection assignments
Content that is accessible from any fixed or portable device with an Internet connection
This MBA may be the best investment you can make when selecting a refresher program, for two reasons: in addition to expanding your knowledge in Education Center Management you will obtain a qualification from TECH Technological University" 
The teaching staff includes professionals from the field of education center management, who bring their experience to this training program, as well as renowned specialists from leading societies and prestigious universities.
The multimedia content, developed with the latest educational technology will provide  the professional with situated and contextual learning, i.e., a simulated environment that will provide an immersive training, programmed for training in real situations.
This program is designed around Problem-Based Learning, whereby the education manager must try to solve the different professional practice situations that arise throughout the program. For this purpose, the education manager will be assisted by an innovative interactive video system created by recognized experts in the field of education center management with extensive teaching experience.
Increase your decision-making confidence by updating your knowledge through this MBA in Education Center Management"
Take the opportunity to learn about the latest advances in Education Center Management and improve your students' education"
The structure of the contents has been designed by a team of professionals from the best educational centers and universities in the country, who are aware of the relevance of up-to-date training and are committed to quality teaching through new educational technologies.
The MBA in Education Center Management will train you in the specific areas of leadership, direction, administration, and management of educational institutions in accordance with the new demands of the education system and the current legislation.
ThisMBA in Education Center Management contains the most complete and up-to-date management program on the market"
Module 1. Educational Leadership and Managerial Skills

1.1. Definition, Evolution, and Approaches to Leadership
1.2. The Role of the Director as an Educational Leader and Figure of Authority
1.3. Managerial Skills: Definition and Types of Skills.What are Managerial Skills?
1.4. Techniques for Developing Managerial Skills
1.5. Emotional Intelligence, Leadership, and Managerial Skills
1.6. Psychology of Leadership and Managerial Skills
1.7. The Importance of Attitude in a Manager as Leader
1.8. The Structure of Power in an Education Center
1.9. Institutional Culture
Module 2. Organization and Strategic Management in Educational Institutions
2.1. The Teaching Center as an Organization: Managerial Function and Institutional Documentation
2.2. Project-Based Center Management
2.3. Value Creation in Education Centers
2.4. Functions and Responsibilities of Management and the Management Team
2.5. Internal Organization (1): Governing Bodies
2.6. Internal Organization (2): Coordination Bodies
2.7. Internal Organization (3): Participation Bodies
2.8. Management of Center as an Education Organization: Curricular Models, Teacher Training, Educational Innovation, Networking
2.9. Evaluation of Teaching Practice
Module 3. Direction and Management of Administrative Resources and Economics

3.1. Administrative Process Applied to an Education Center Planning and Organization
3.2. Administrative Process Applied to an Education Center Management and Control
3.3. Administrative Management of an Education Center
3.4. Administrative Process Applied to Economic Factors Planning and Organization
3.5. Administrative Process Applied to Economic Factors Management and Control
3.6. The Importance of the Budget
3.7. The Importance of Investments
3.8. The Importance of Promotion
3.9. Management of Human Resources
3.10. Transparency in Administrative Management
Module 4. Direction and Management of Human Resources  Interpersonal Communication

4.1. Organization and Management of HR
4.2. Management of an Education Center
4.3. The Middle Management Team
4.4. Teaching Human Resources
4.5. The Selection Process for Teaching Staff
4.6. Teacher Training
4.7. Non-Teaching Human Resources
4.8. The Selection Process for Non-Teaching Staff
4.9. Contracting Models
4.10. Fundamental Basics of Safety and Security at Work
Module 5. Regulatory Framework and Implementation Strategies in Educational Centers

5.1. Institutional Documents of a Center
5.2. Theoretical-Practical Justification of its Desgin
5.3. Application Standards and Regulation of Institutional Documents
5.4. Structure of Each One of the Institutional Documents
5.5. Application and Design Strategies
5.6. Dissemination of Each of the Documents Techniques and Procedures
5.7. Assessment and Monitoring of Each Institutional Document
5.8. Shortfall Detection and Adjustment Procedures
5.9. Specific Training for Management Teams in Relation to the Design of Institutional Plans
5.10. Validity, Insufficiency, and Quality of Documents
Module 6. Educational Innovation and Research Comparative Analysis of Education Models

6.1. Advantages and Disadvantages of the Use of Technology in Education
6.2. Educational Neurotechnology
6.3. Programming in Education
6.4. Introduction to the Flipped Classroom
6.5. Introduction to Gamification
6.6. Introduction to Robotics
6.7. Introduction to Augmented Reality
6.8. How to Develop Your Own Apps in AR
6.9. Samsung's Virtual School Suitcase
6.10. Advice and Examples of Use in the Classroom
Module 7. Quality Management Evaluation of Plans to Improve the Center Designing Excellence Plans

7.1. Nature and Evolution of the Concept of Quality
7.2. Quality in Education: Dimensions and Components
7.3. First Level of Action: Center Management
7.4. Second Level of Action: Product Creation
7.5. Third Level of Action: Design and Development
7.6. Fourth Level of Action: Measurement, Analysis, and Improvement
7.7. Quality Management Systems: ISO 9000 Standards
7.8. Designing Excellence Plans
7.9. Interpretation of the Criteria for Excellence in Education Centers
7.10. Action Plans for Improvement
Module 8. Educational Marketing, Commercial Management, and External Promotion

8.1. What is Promotion?
8.2. What is the Promotional Mix?
8.3. The Importance of Competitive Advantage in Promotion
8.4. The Marketing Mix in the Education Center
8.5. The Client in the Education Center
8.6. Branding Elements for Education Centers
8.7. The Brand in the Education Center
8.8. The Models in the Education Center
8.9. Promotion Campaign
8.10. What Really Matters These Days in the Education Market
Module 9. ICT as a Management and Planning Tool

9.1. ICT Tools in the Center
9.2. Communication
9.3. E-mail
9.4. Document Generation
9.5. Task Management Tools
9.6. Schedules
9.7. Social Media
9.8. Introduction and Parameter Setting of Alexia Classrooms
9.9. Licensing and Administrative Management in Alexia Classrooms
9.10. Alexia Teacher Training 
Module 10. Teamwork, Group Dynamics and Conflict Resolution

10.1. The Differences Between Group and Teamwork
10.2. Characteristics of a High-Performance Team
10.3. The Role of the Leader in the Efficient Working of a Team
10.4. The Different Roles of a Team and Their Correct Management
10.5. Motivation in Work Teams
10.6. Values as an Element of Cohesion in a Team
10.7. Dynamics
10.8. How to Achieve Learning With the Sharing Dynamics?
10.9. Conflict Resolution
10.10. Practical Applications Creating a High-Performance Team
A unique, key, and decisive Training experience to boost your professional development"
General Management of Educational Centers Courses
The direction and management of educational centers and institutions iss a great challenge for professionals specializing in this area. The introduction of new technologies in teaching and the emergence of innovative methodologies such as gamification in the classroom, together with the administration of human and physical resources within the organization, require the management professional to be perfectly prepared to deal with any type of situation or context in educational scenarios. Understanding this training need, at TECH Technological University we offer you the best Courses in General Management of Educational Centers, a collection of more than a dozen programs with a high curricular value, focused on training professionals for optimal performance of their managerial tasks.
Study a TECH Master's Degree in Educational Center Management and Administration
Through our TECH Master's programs you will reach professional excellence in the course of just 12 months. You will acquire all the strategic and managerial skills necessary for the optimal development of your respective educational institution. This includes aspects such as the strategic direction of the digital marketing of the entity, the development of innovation projects and the adoption of the fundamental characteristics and elements in educational leadership.
A Postgraduate Degree in General Management in Education
From Two-Year Master's Degrees to Diplomas, at TECH; the largest online university, you have the widest range of postgraduate programs in general management, with a curriculum carefully designed by leading international experts in the field, in order to offer a comprehensive training that is fully adapted to current professional needs.