Corporate Social Liability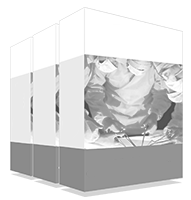 In a world where work environments are diverse and embody different types of risks that compromise the health of workers, it is vital for there to a plan that guarantees the well-being of these people, whether physical or psychological. For this reason, TECH professionals have designed this very complete Postgraduate Certificate that aims to train managers to be able to implement social responsibility plans in their companies that promote the commitment of the corporation with the health of employees. Thus, after completing this training action, the student will ensure that, in addition to being prepared to successfully enter the labor market, he/she will be fully capable of undertaking his/her own business project, being able to prevent the risks of his/her sector.
The world's largest school of business"
¿Por qué estudiar en TECH?
Este Postgraduate Certificate será el instrumento ideal para el directivo o a la hora de diseñar y poner en práctica planes de Corporate Social Liability que garanticen una correcta Prevención de Riesgos Laborales"
¿Por qué estudiar en TECH?
TECH es la mayor escuela de negocio 100% online del mundo. Se trata de una Escuela de Negocios de élite, con un modelo de máxima exigencia académica. Un centro de alto rendimiento internacional y de entrenamiento intensivo en habilidades directivas.    
TECH es una universidad de vanguardia tecnológica, que pone todos sus recursos al alcance del alumno para ayudarlo a alcanzar el éxito empresarial"
En TECH Technological University
| | |
| --- | --- |
| | Innovación |
La universidad ofrece un modelo de aprendizaje en línea que combina la última tecnología educativa con el máximo rigor pedagógico. Un método único con el mayor reconocimiento internacional que aportará las claves para que el alumno pueda desarrollarse en un mundo en constante cambio, donde la innovación debe ser la apuesta esencial de todo empresario.
"Caso de Éxito Microsoft Europa" por incorporar en los programas un novedoso sistema de multivídeo interactivo. 
| | |
| --- | --- |
| | Máxima exigencia |
El criterio de admisión de TECH no es económico. No se necesita realizar una gran inversión para estudiar en esta universidad. Eso sí, para titularse en TECH, se podrán a prueba los límites de inteligencia y capacidad del alumno. El listón académico de esta institución es muy alto...
95% de los alumnos de TECH finaliza sus estudios con éxito.
| | |
| --- | --- |
| | Networking |
En TECH participan profesionales de todos los países del mundo, de tal manera que el alumno podrá crear una gran red de contactos útil para su futuro. 
+100.000 directivos capacitados cada año, +200 nacionalidades distintas.
| | |
| --- | --- |
| | Empowerment |
El alumno crecerá de la mano de las mejores empresas y de profesionales de gran prestigio e influencia. TECH ha desarrollado alianzas estratégicas y una valiosa red de contactos con los principales actores económicos de los 7 continentes.
+500 acuerdos de colaboración con las mejores empresas.
| | |
| --- | --- |
| | Talento |
Este programa es una propuesta única para sacar a la luz el talento del estudiante en el ámbito empresarial. Una oportunidad con la que podrá dar a conocer sus inquietudes y su visión de negocio.
TECH ayuda al alumno a enseñar al mundo su talento al finalizar este programa.
| | |
| --- | --- |
| | Contexto multicultural |
Estudiando en TECH el alumno podrá disfrutar de una experiencia única. Estudiará en un contexto multicultural. En un programa con visión global, gracias al cual podrá conocer la forma de trabajar en diferentes lugares del mundo, recopilando la información más novedosa y que mejor se adapta a su idea de negocio.
Los alumnos de TECH provienen de más de 200 nacionalidades.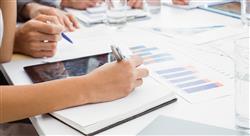 | | |
| --- | --- |
| | Aprende con los mejores |
El equipo docente de TECH explica en las aulas lo que le ha llevado al éxito en sus empresas, trabajando desde un contexto real, vivo y dinámico. Docentes que se implican al máximo para ofrecer una especialización de calidad que permita al alumno avanzar en su carrera y lograr destacar en el ámbito empresarial.
Profesores de 20 nacionalidades diferentes

.

TECH busca la excelencia y, para ello, cuenta con una serie de características que hacen de esta una universidad única:   
| | |
| --- | --- |
| | Análisis  |
En TECH se explora el lado crítico del alumno, su capacidad de cuestionarse las cosas, sus competencias en resolución de problemas y sus habilidades interpersonales.  
| | |
| --- | --- |
| | Excelencia académica |
En TECH se pone al alcance del alumno la mejor metodología de aprendizaje online. La universidad combina el método Relearning (metodología de aprendizaje de posgrado con mejor valoración internacional) con el Estudio de Caso. Tradición y vanguardia en un difícil equilibrio, y en el contexto del más exigente itinerario académico.   
| | |
| --- | --- |
| | Economía de escala |
TECH es la universidad online más grande del mundo. Tiene un portfolio de más de 10.000 posgrados universitarios. Y en la nueva economía, volumen + tecnología = precio disruptivo. De esta manera, se asegura de que estudiar no resulte tan costoso como en otra universidad. 
En TECH tendrás acceso a los análisis de casos más rigurosos y actualizados del panorama académico" 
The Postgraduate Certificate in Corporate Social Liability is a tailor-made program that is taught 100% online so that you can choose the time and place that best suits your availability, schedule, and interests.  
A program that takes place over 6 weeks and is intended to be a unique and stimulating experience that lays the foundation for your success as a manager and entrepreneur. 
What you study is very important. The abilities and skills you acquire are fundamental. You won't find a more complete syllabus than this one, believe us"
Syllabus
The Postgraduate Certificate in Corporate Social Liability from TECH Technological University is an intense program that prepares you to face challenges and business decisions both on a national and international level. 
The content of the Postgraduate Certificate in Corporate Social Liability is designed to promote the development of managerial skills that enable more thorough decision-making in uncertain environments. 
Over the course of 150 hours, the student analyzes a plethora of practical cases through individual and team work. It is, therefore, an authentic immersion in real business situations.  
This Postgraduate Certificate in Corporate Social Liability deals in depth with all the different departments of a company and is designed to train managers who understand strategic management from a strategic, international and innovative perspective. 
A plan designed for you, focused on improving your career and preparing you to achieve excellence in leadership and business management. A program that understands both yours and your company's needs through innovative content based on the latest trends, and supported by the best educational methodology and an exceptional faculty, which will provide you with the skills to solve critical situations, creatively and efficiently.  
This Postgraduate Certificate takes place over 6 weeks and is taught entirely online.
Module 1. Corporate Social Liability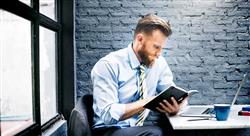 Where, when, and how it is taught
This Postgraduate Certificate in Corporate Social Liability takes place over 6 weeks and is divided into two blocks. You can do it completely online, including attending our workshops and virtual conferences. 
Module 1. Corporate Social Liability
1.1. Concepts and Foundations of Corporate Social Liability 
1.1.1. Introduction 
1.1.2. Definition of Corporate Social Liability 
1.1.3. Foundation 
1.2. History and Evolution of CSL 
1.2.1. Introduction 
1.2.2. Mandatory Phase 
1.2.3. Political Phase 
1.2.4. Socially Responsible Phase 
1.3. Business ethics 
1.3.1. Introduction 
1.3.2. Distinction Between Law Enforcement and Business Ethics 
1.3.3. Profitability of Business Ethics 
1.4. CSL Perspectives 
1.4.1. Introduction 
1.4.2. Types of Perspectives 
1.4.3. CSR Guidelines
1.5. Stakeholders in CSL
1.5.1. Introduction 
1.5.2. Stakeholder Approaches 
1.5.3. Types of Stakeholders 
1.5.4. Interests of the Stakeholders 
1.6. Communication and Transparency for Building a Good Reputation 
1.6.1. Introduction 
1.6.2. Communication and Transparency Strategy 
1.6.3. Type of Information Derived from the Duty of Transparency 
1.7. Scopes of Action: Environmental and Social Levels. Environmental Rights 
1.7.1. Introduction 
1.7.2. Environmental Level 
1.7.3. Social Level 
1.7.4. Environmental Rights 
1.8. Sustainability Reporting and Measurement: Audits and Certification 
1.8.1. Introduction 
1.8.2. Measuring Sustainability 
1.8.3. Sustainability Reports 
1.8.4. Sustainability Certification 
1.9. Corporate Road Liability 
1.9.1. Introduction 
1.9.2. Good Governing 
1.9.3. Training Workers  
1.10. Social Accountability and Coordination of Corporate Activities 
1.10.1. Introduction 
1.10.2. Control of Contracts and Subcontracts 
1.10.3. SA8000 International Standard on Social Accountability 
A unique, key, and decisive educational experience to boost your professional development and make the definitive leap"