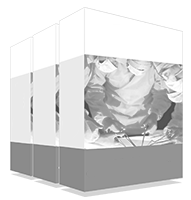 Video games are one of the most characteristic leisure activities of the 21st century. Around the world, millions of people buy, play and watch video games through gameplays videos, which means that in addition to their initial purpose, video games have a long reach, way beyond the simple gaming experience. For that reason, this industry has experienced tremendous growth over the last decades, being one of the most profitable businesses today. However, for this sector to work, skilled professionals are needed to create and design the next successful video games. This program prepares students to face this challenge and become experts in Video Game Design, acquiring all the necessary skills to achieve it.
completion date
05/02/2023
The world's largest faculty of videogames"
Design the next blockbuster video games. Be the next Hideo Kojima"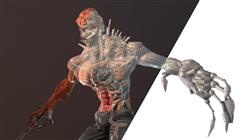 At this very moment millions of people of different ages, countries and cultures are playing video games. It is an activity that reaches a wide variety of people, which makes it one of the most important leisure practices today. For that reason, the video game industry is growing unstoppably in recent years, thanks to the huge number of new titles which all those gamers demand.
To meet this demand, video game companies, both the biggest and most famous (yes, those you have in mind) and the independent ones, need new designers who can contribute their ideas when developing the works that are going to succeed in the present and in the future.
This Postgraduate Certificate in Video Game Design is the best opportunity for students and professionals of the sector to specialize in the area, becoming the next reference people in the design of games of all kinds. In fact, that is one of the advantages and challenges of the industry: it encompasses a large number of types of video games. Some are played online, others offline, some are for fixed or portable consoles, free, paid or pay to play. Also, in terms of content, there is a wide variety of genres: RPGs, strategy games, puzzle solving, first or third-person shooters, sports simulators, games that experiment with innovative narratives...
So, in order to develop all those types of games that each have a huge player base, you have to have designers who can carry out a large number of tasks and adapt to different working models. This Postgraduate Certificate is the answer to this demand, since it proposes a comprehensive teaching of all the elements for the design of video games, with an eminently practical approach and focused on professional activity. 
At this very moment the big video game development companies are looking for new designers. Specialize and get the opportunity to work for them" 
This Postgraduate Certificate in Video Game Design contains the most complete and up-to-date program on the market. The most important features include:
The development of practical cases presented by experts in video game design
The graphic, schematic, and practical contents with which they are created provide scientific and practical information on the disciplines that are essential for professional development
Practical exercises where self-assessment can be used to improve learning
Its special emphasis on innovative methodologies in video game design
Theoretical lessons, questions to the expert, debate forums on controversial topics, and individual reflection assignments
Content that is accessible from any fixed or portable device with an Internet connection
Video Game Design is one of the most demanded activities in the industry. Become an essential professional" 
The program's teaching staff includes professionals from sector who contribute their work experience to this training program, as well as renowned specialists from leading societies and prestigious universities.
The multimedia content, developed with the latest educational technology, will provide the professional with situated and contextual learning, i.e., a simulated environment that will provide immersive education programmed to learn in real situations.
This program is designed around Problem-Based Learning, whereby the professional must try to solve the different professional practice situations that arise throughout the program. For this purpose, the student will be assisted by an innovative interactive video system created by renowned and experienced experts. 
The video game industry is advancing rapidly, which is why new skills such as those offered by this program are needed"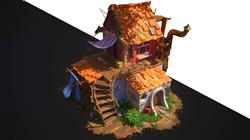 Video Game Design at the level of your favorites. Achieve it by completing this Postgraduate Certificate"
The content of the course covers in a structured way all the areas of knowledge that the professional needs to know in depth, including the most interesting news and updates in the sector. A high-quality studio that will allow you to compete with solvency and sufficient capacity in the creation and design of video games.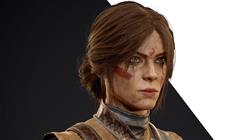 Our very complete syllabus will allow you to learn globally and deeply in a field of great relevance nowadays"
Module 1. Video Games Design  
1.1. The Design 
1.1.1. Design 
1.1.2. Types of Design 
1.1.3. Design Process 
1.2. Design Elements 
1.2.1. Rules 
1.2.2. Balance 
1.2.3. Fun  
1.3. Types of Players 
1.3.1. Explorer and Social 
1.3.2. Killer and Achievers 
1.3.3. Differences  
1.4. Player Skills 
1.4.1. Role Skills 
1.4.2. Action Skills 
1.4.3. Platform Skills 
1.5. Game Mechanics I 
1.5.1. Components 
1.5.2. Physical 
1.5.3. Items 
1.6. Game Mechanics II 
1.6.1. Keys 
1.6.2. Platforms 
1.6.3. Enemies 
1.7. Other Elements 
1.7.1. Mechanisms 
1.7.2. Dynamics 
1.7.3. Aesthetics 
1.8. Video Game Analysis 
1.8.1. Gameplay Analysis 
1.8.2. Artistic Analysis 
1.8.3. Style Analysis 
1.9. Level Design 
1.9.1. Designing Interior Levels 
1.9.2. Designing Exteriors Levels 
1.9.3. Designing Mixed Levels  
1.10. Advanced Level Design 
1.10.1. Puzzles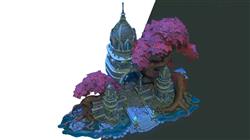 A unique educational experience to enhance your knowledge in this field"