Intercultural Communicative Competence and Mediation in the Spanish as a Foreign Language Classroom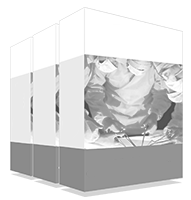 With the University Course in Intercultural Communicative Competence and Mediation in the Spanish as a Foreign Language Classroom you will understand the concept of educational mediation as a guide for improving teaching. Likewise, allusion will be made to the interrelation of factors that occur in the classroom, in order to take into account the value of the cultural group as a way of adapting curricular content.
The world's largest school of languages"
Improve your communication and mediation techniques in Spanish as a Foreign Language, thanks to this prestigious teaching course"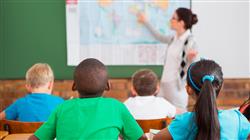 Any attempt at communication requires the speaker to have a complete command of his or her communicative abilities. To teach Spanish as a foreign language, it is essential to know all the skills that students must develop and their different learning stages, in order to develop different methodologies adapted to their educational needs.
This University Course will provide teachers with the necessary tools and knowledge to do their job confidently and efficiently, enabling them to help their students to understand and analyze messages effectively, and to develop non-verbal communication.
The teacher will be able to explain and resolve confusing grammar issues or questions regarding their student's assessment process. The teacher will have access to a complete teaching methodology for vocabulary and to different techniques and didactic materials, taught by acclaimed experts in the field with extensive experience in the educational sector.
This training will enable you to develop and expand knowledge and skills related to Spanish lexical competence in teaching. At the end of the Postgraduate Certificate, you will be able to detect common errors in Spanish teaching and will have acquired the necessary tools to prevent and correct them, so that you have the skills to work as a teacher of Spanish as a foreign language.
Thanks to virtual classes, support groups and forums, you will be in direct contact with the faculty, who will guide you throughout the training process."
This Postgraduate Certificate in Intercultural Communicative Competence and Mediation in the Spanish as a Foreign Language Classroom offers you a University Course with a high level of teaching and technology.  These are some of its most notable features:
Latest technology in online teaching software.
Highly visual teaching system, supported by graphic and schematic contents that are easy to assimilate and understand. 
Practical cases presented by practising experts.
State-of-the-art interactive video systems.
Teaching supported by telepractice. 
Continuous updating and recycling systems.
Self-regulating learning: full compatibility with other occupations.
Practical exercises for self-evaluation and learning verification.
Support groups and educational synergies: questions regarding the University Course, discussion and knowledge forums.
Communication with the teacher and individual reflection work.
Content that is accessible from any fixed or portable device with an Internet connection.
Supplementary documentation databases are permanently available, even after the University Course.
This program has been designed following the fundamentals of e-learning methodology, allowing you to assimilate the contents more quickly and efficiently"
Its teaching staff includes professionals from the field of education, who bring their work experience to this training, as well as recognized specialists belonging to renowned societies and prestigious universities.
The multimedia content developed with the latest educational technology will provide the professional with situated and contextual learning, i.e., a simulated environment that will provide immersive training program to train in real situations.
Problem-Based Learning underpins this program design, and the educator must use it to try and solve the different professional practice situations that arise throughout the University Course. For this purpose, educators will be assisted by an innovative interactive video system developed by renowned specialists in the teaching field.
Our innovative concept of telepractice will afford you a faster learning process and a much more realistic view of the content"
Learn whenever and wherever you want, from any electronic device with an Internet connection"
The contents of this Postgraduate Certificate have been developed by different experts with a clear purpose: to ensure that our students acquire each and every one of the skills necessary to become real specialist in this field. 
A complete and well-structured program that will take you to the highest standards of quality and success.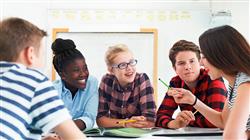 Acclaimed experts in the sector have put all their experience and knowledge into compiling this Postgraduate Certificate"
Module 1. Intercultural Communicative Competence and Mediation in the Spanish as a Foreign Language Classroom
1.1. Adapting Material: Determining Factors in Writing in Spanish as a Second Language.
1.1.1. Writing and Cognitive Process.
1.1.1.1. Reflection on Basic Issues.
1.2. Types of Paradigm and Classification in Relation to Key Teaching Elements.
1.2.1. Behaviorism.
1.2.1.1. Mentalism.
1.2.1.2. The Monitor Model.
1.2.1.3. Constructivism.
1.2.2. Choice of Paradigms According to Context.
1.2.2.1. The Influence of Context in the Application of a Teaching-Learning Paradigm.
1.3. Use of Metaphor to Explain Concepts.
1.3.1.Comparison of a Metaphor with Other Literary Devices.
1.3.1.1. Metaphors for Students.
1.3.2. The Conditioning Factors of Metaphor.
1.3.2.1. How the Metaphor Marks the Knowledge of a Task/Learning.
1.4. Gender Patterns in Teaching: The Rise of the Female Figure in the Spanish as a Foreign Language Class.
1.4.1. Influence of the Female Figure in the Historical Framework of Teaching.
1.4.1.1. Commitment to Gender Impartiality in School.
1.4.2.Values and Social Commitment to Teaching.
1.4.2.1. Society and the How Teachers are Valued.
1.5. Communication as a Means of Understanding the Educational Environment.
1.5.1. Strategies Focused on How to Communicate.
1.5.1.1. The School Environment as a Whole.
1.6. The Difference Between Translation and Mediation.
1.6.1. Literal Translation/Interpreted Translation.
1.6.1.1. Forms of Mediation for Understanding Content.
1.6.1.2. Translation as a Means of Reducing or Increasing Content.
1.6.2.Providing Mediation in Different Educational Environments.
1.6.2.1. Facilitation Tools.
1.7.The Relationship Between the Language-Culture Binomial: Producing Material in Relation to Culture.
1.7.1. How Mediation is Valued by Members of Foreign Cultures.
1.7.2. Adapting Curricular Material to the Cultural Environment.
1.7.2.1. Adapting the Syllabus to Cultural Diversity.
1.7.2.2. A Varied Curriculum in a Multicultural Classroom.
This will provide key training to advance your career."