Professional Master's Degree
Nutritional Genomics and Precision Nutrition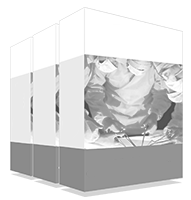 Since the emergence of the Human Genome Project, studies in different disciplines have advanced considerably in the understanding of the body. One of the lines of research that has experienced a significant boom is the relationship between personalized nutrition in the prevention and treatment of certain pathologies. These findings are relevant to the pharmaceutical field, which is widely concerned with the relationship between polymorphisms, clinical experience and nutritional pharmacology. In this 100% online program, professionals will be able to find the most advanced and up-to-date information in this field, thanks to the excellent content prepared by a teaching team specialized in this area.
The world's largest faculty of pharmacy"
With this university program, you will have 24-hour access to the latest knowledge in Nutritional Genomics and Precision Nutrition and the existing ethical debates"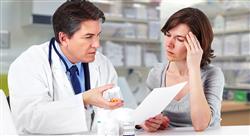 New technologies have boosted research and the emergence of Nutritional Genomics as a branch of science, which has undergone considerable development, breaking the traditional ideas on the concepts of diet and morbidity. These lines of research have clearly outlined the potential of the application of nutritional genomics in the population.    
The perfection of nutrigenetic tests and the involvement of laboratories in perfecting and individualizing treatments means that the pharmaceutical professional must constantly update their knowledge. This Professional Master's Degree gives you the opportunity to keep abreast of the latest information on precision medicine, obesity-related PNS, vitamins, oxidative stress or addictions.  
An update that students will achieve thanks to the educational tools developed by TECH, using the latest technology applied to academic teaching. Using video summaries, detailed videos, diagrams or specialized reading material, the professional will delve into the ethical and legal debate raised by the advances made in this field in a much more attractive way. 
The professional is, therefore, facing an excellent opportunity to keep up to date inNutritional Genomics and Precision Nutrition, through an education provided completely online. As a result, students will only need an electronic device to access the syllabus hosted on the virtual campus. This Professional Master's Degree is ideal for people who want to combine a university program with even the most demanding responsibilities.
This program provides you with educational resources in keeping with the current times, developed by the best specialists in Nutritional Genomics" 
This Professional Master's Degree in Nutritional Genomics and Precision Nutrition contains the most complete and up-to-date scientific program on the market. The most important features include: 
Case studies presented by experts in Nutrition 
The graphic, schematic, and practical contents with which they are created, provide scientific and practical information on the disciplines that are essential for professional practice 
Practical exercises where self-assessment can be used to improve learning 
Special emphasis on innovative methodologies
Theoretical lessons, questions to the expert, debate forums on controversial topics, and individual reflection assignments 
Content that is accessible from any fixed or portable device with an Internet connection 
A program that offers 1,500 teaching hours of current, innovative and comprehensive information on Nutritional Genomics and Precision Nutrition" 
The program's teaching staff includes professionals from the sector who contribute their work experience to this program, as well as renowned specialists from leading societies and prestigious universities.  
The multimedia content, developed with the latest educational technology, will provide the professional with situated and contextual learning, i.e., a simulated environment that will provide immersive education programmed to learn in real situations.  
This program is designed around Problem-Based Learning, whereby the professional must try to solve the different professional practice situations that arise during the academic year. For this purpose, the student will be assisted by an innovative interactive video system created by renowned and experienced experts. 
This academic program will allow you to learn about advances in Nutritional Genomics as well as treatments for patients with neuropsychiatric diseases"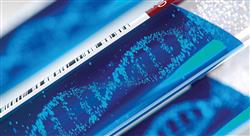 TECH uses the Relearning system to ensure that the professional is able to progress smoothly through the syllabus, reducing the long hours of study"
The syllabus of this 100% online program is divided into 10 modules, in which the pharmacist will be able to delve into precision nutrition vs. community nutrition, the effect of oral and intestinal microbiota in cardiovascular diseases or the existing quality criteria around nutrigenetic tests. Video summaries, detailed videos or self-assessment activities and exercises will be very useful to successfully acquire up-to-date knowledge.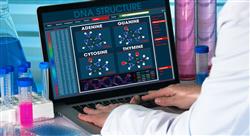 Innovative content that will allow you to learn about scientific studies on polymorphisms and their relationship with obesity or intolerances"  
Module 1. Introduction to Nutritional Genomics and Precision Nutrition
1.1     The Human Genome 
1.1.1. DNA Discovery 
1.1.2. Year 2001 
1.1.3. Human Genome Project 
1.2. Variations of Interest in Nutrition 
1.2.1. Genomic Variations and the Search for Disease Genes 
1.2.2. Environment vs. Genetic Factor and Heritability 
1.2.3. Differences between SNPs, Mutations and CNVs 
1.3. The Genome of Rare and Complex Diseases 
1.3.1. Examples of Rare Diseases 
1.3.2. Examples of Complex Diseases 
1.3.3. Genotype and Phenotype 
1.4. Precision Medicine 
1.4.1. Influence of Genetics and Environmental Factors in Complex Diseases 
1.4.2. Need for Precision The problem of Missing Heritability Concept of Interaction 
1.5. Precision Nutrition vs. Community Nutrition  
1.5.1. The Principles of Nutritional Epidemiology 
1.5.2. Current Bases of Nutritional Research 
1.5.3. Experimental Designs in Precision Nutrition 
1.6. Levels of Scientific Evidence 
1.6.1. Epidemiological Pyramid 
1.6.2. Regulation 
1.6.3. Official Guides 
1.7. Consortia and Major Studies in Human Nutrition and Genomic Nutrition 
1.7.1 Project Precision4Health  
1.7.2. Framingham 
1.7.3. PREDIMED 
1.7.4. CORDIOPREV 
1.8. Current European Studies 
1.8.1. PREDIMED Plus 
1.8.2. NU-AGE 
1.8.3. FOOD4me 
1.8.4. EPIC 
Module 2. Laboratory Techniques for Nutritional Genomics
2.1. Molecular Biology Laboratory
2.1.1. Basic Instructions
2.1.2. Basic Material
2.1.3. Accreditations Required in the U.S.
2.2. DNA Extraction
2.2.1. From Saliva
2.2.2. From Blood
2.2.3. From Other Fabrics
2.3. Real-Time PCR
2.3.1. Introduction - History of the Method
2.3.2. Basic Protocols Used
2.3.3. Most Used Equipment
2.4. Sequencing
2.4.1. Introduction - History of the Method
2.4.2. Basic Protocols Used
2.4.3. Most Used Equipment
2.5. High-Throughput
2.5.1. Introduction - History of the Method
2.5.2. Examples of Human Studies
2.6. Gene Expression - Genomics - Transcriptomics
2.6.1. Introduction - History of the Method
2.6.2. Microarrays
2.6.3. Microfluidic Cards
2.6.4. Examples of Human Studies
2.7. Omics Technologies and their Biomarkers
2.7.1. Epigenomics
2.7.2. Proteomics
2.7.3. Metabolomics
2.7.4. Metagenomics
2.8. Bioinformatics Analysis
2.8.1. Pre- and Post-Computing Bioinformatics Programs and Tools
2.8.2. GO Terms, Clustering of DNA Microarray Data
2.8.3. Functional Enrichment, GEPAS, Babelomics
Module 3. Biostatistics for Genomic Nutrition
3.1. Biostatistics
3.1.1. Human Studies Methodology
3.1.2. Introduction to Experimental Design
3.1.3. Clinical Studies
3.2. Statistical Aspects of a Protocol
3.2.1. Introduction, Objectives and Description of Variables
3.2.2. Quantitative Variables
3.2.3. Qualitative Variables
3.3. Design of Clinical Studies in Humans, Methodological Guidelines
3.3.1. Designs with 2 Treatments 2x2
3.3.2. Designs with 3 Treatments 3x3
3.3.3. Parallel, Cross-Over, Adaptive Design
3.3.4. Sample Size Determination and Power Analysis
3.4. Evaluation of Treatment Effect
3.4.1. For Parallel Design, for Repeated Measurements, for Cross-Over Design
3.4.2. Randomization of the Order of Treatment Assignment
3.4.3. Carry-Over Effect (Wash Out)
3.5. Descriptive Statistics, Hypothesis Testing, Risk Calculation
3.5.1. Consort, Populations
3.5.2. Study Populations
3.5.3. Control Group
3.5.4. Subgroup Analysis Types of Studies
3.6. Statistical Errors
3.6.1. Measurement Errors
3.6.2. Random Error
3.6.3. Systematic Error
3.7. Statistical Bias
3.7.1. Selection Bias
3.7.2. Observation Bias
3.7.3. Assignment Bias
3.8. Statistical Modeling
3.8.1. Continuous Variable Models
3.8.2. Categorical Variables Models
3.8.3. Linear Mixed Models
3.8.4. Missing data, Flow of Participants, Presentation of Results
3.8.5. Adjustment for Baseline Values, Transformation of Response Variable: Differences, Ratios, Logarithms, Carry-Over Evaluation
3.9. Statistical Modeling with Co-Variables
3.9.1. ANCOVA
3.9.2. Logistic Regression for Binary and Count Variables
3.9.3. Multivariate Analysis
3.10. Statistical Programs
3.10.1. The R
3.10.2. SPSS
Module 4. Nutrigenetics I
4.1. Nutrigenetics Authorities and Organizations
4.1.1. NUGO
4.1.2. ISNN
4.1.3. Evaluation Committees
4.2. GWAS I Studies
4.2.1. Population Genetics - Design and Use
4.2.2. Hardy-Weinberg Law
4.2.3. Linkage Imbalance
4.3. GWAS II
4.3.1. Allelic and Genotypic Frequencies
4.3.2. Gene-Disease Association Studies
4.3.3. Association Models ( Dominant, Recessive, Co-Dominant)
4.3.4. Genetic Scores
4.4. The Discovery of Nutrition-Related SNPs
4.4.1. Key Studies-Design
4.4.2. Main Results
4.5. The Discovery of SNPs Associated with Nutrition-Related Diseases (Diet-Depended)
4.5.1. Cardiovascular Diseases
4.5.2. Diabetes Mellitus Type II
4.5.3. Metabolic Syndrome
4.6. Main Obesity-Related GWAS
4.6.1. Strengths and Weaknesses
4.6.2. The FTO Example
4.7. Circadian Control of Intake
4.7.1. Gut-Brain Axis
4.7.2. Molecular and Neurological Basis of the Brain-Gut Connection
4.8. Chronobiology and Nutrition
4.8.1. Central Clock
4.8.2. Peripheral Clocks
4.8.3. Circadian Rhythm Hormones
4.8.4. Intake Control (Leptin and Ghrelin)
4.9. SNPs Related to Circadian Rhythms
4.9.1. Regulatory Mechanisms of Satiety
4.9.2. Hormones and Intake Control
4.9.3. Possible Pathways Involved
Module 5. Nutrigenetics II - Key Polymorphisms
5.1. Obesity-Related SNPs
5.1.1. The Story of the "Obese Monkey"
5.1.2. Appetite Hormones
5.1.3. Thermogenesis
5.2. Vitamin-Related SNPs
5.2.1. Vitamin D
5.2.2. B Complex Vitamins
5.2.3. Vitamin E
5.3. Exercise-Related SNPs
5.3.1. Strength vs. Competition
5.3.2. Sports Performance
5.3.3. Injury Prevention/Recovery
5.4. Oxidative Stress/Detoxification-Related SNPs
5.4.1. Genes Encoding Enzymes
5.4.2. Anti-Inflammatory Processes
5.4.3. Phase I+II of Detoxification
5.5. SNP Related to Addictions
5.5.1. Caffeine
5.5.2. Alcohol
5.5.3. Salt
5.6. SNP Related to Flavor
5.6.1. Sweet Taste
5.6.2. Salty Taste
5.6.3. Bitter Taste
5.6.4. Acid Taste
5.7. SNP vs. Allergies vs. Intolerances
5.7.1. Lactose
5.7.2. Gluten
5.7.3. Fructose
5.8. PESA Study
Module 6. Nutrigenetics III
6.1. SNPs Predisposing to Complex Nutrition-Related Diseases - Genetic Risk Scores (GRS)
6.2. Type II Diabetes
6.3. Hypertension
6.4. Arteriosclerosis
6.5. Hyperlipidemia
6.6. Cancer
6.7. The Exposome Concept
6.8. Metabolic Flexibility Concept
6.9. Current Studies-Challenges for the Future
Module 7. Nutrigenomics
7.1. Differences and Similarities with Nutrigenetics
7.2. Bioactive Components of Diet on Gene Expression
7.3. The Effect of Micro and Macro Nutrients on Gene Expression
7.4. The Effect of Dietary Patterns on Gene Expression
7.4.1. The Mediterranean Diet Example
7.5. Main Studies in Gene Expression
7.6. Genes Related to Inflammation
7.7. Genes Related to Insulin Sensitivity
7.8. Genes related to Lipid Metabolism and Adipose Tissue Differentiation
7.9. Genes Related to Arteriosclerosis
7.10. Genes Related to the Myosceletal System
Module 8. Metabolomics-Proteomics
8.1. Proteomics
8.1.1. Principles of Proteomics
8.1.2. The Flow of Proteomics Analysis
8.2. Metabolomics
8.2.1. Principles of Metabolomics
8.2.2. Targeted Metabolomics
8.2.3. Non-Targeted Metabolomics
8.3. The Microbiome/Microbiota
8.3.1. Microbiome Data
8.3.2. Human Microbiota Composition
8.3.3. Enterotypes and Diet
8.4. Main Metabolomic Profiles
8.4.1. Application to Disease Diagnosis
8.4.2. Microbiota and Metabolic Syndrome
8.4.3. Microbiota and Cardiovascular Diseases Effect of the Oral and Intestinal Microbiota
8.5. Microbiota and Neurodegenerative Diseases
8.5.1. Alzheimer's Disease
8.5.2. Parkinson's Disease
8.5.3. ALS
8.6. Microbiota and Neuropsychiatric Diseases
8.6.1. Schizophrenia
8.6.2. Anxiety, Depression, Autism
8.7. Microbiota and Obesity
8.7.1. Enterotypes
8.7.2. Current Studies and State of Knowledge
Module 9. Epigenetics
9.1. History of Epigenetics - The Way I Feed my Grandchildren's Inheritance
9.2. Epigenetics vs. Epigenomics
9.3. Methylation
9.3.1. Examples of Folate and Choline, Genistein
9.3.2. Examples of Zinc, Selenium, Vitamin A, Protein Restriction
9.4. Histone Modification
9.4.1. Examples of Butyrate, Isothiocyanates, Folate and Choline
9.4.2. Examples of Retinoic Acid, Protein Restriction
9.5. MicroRNA
9.5.1. Biogenesis of MicroRNAs in Humans
9.5.2. Mechanisms of Action-Regulating Processes
9.6. Nutrimiromics
9.6.1. Diet-Modulated MicroRNAs
9.6.2. MicroRNAs involved in Metabolism
9.7. Role of MicroRNAs in Diseases
9.7.1. MicroRNA in Tumorogenesis
9.7.2. MicroRNAs in Obesity, Diabetes and Cardiovascular Diseases
9.8. Gene Variants that Generate or Destroy Binding Sites for MicroRNAs
9.8.1. Main Studies
9.8.2. Results in Human Diseases
9.9. MicroRNA Detection and Purification Methods
9.9.1. Circulating MicroRNAs
9.9.2. Basic Methods Used
Module 10. Current Market State
10.1. DTC (Direct-to-Consumer) Tests
10.1.1. Pros and Cons
10.1.2. Myths of Early DTCs
10.2. Quality Criteria for a Nutrigenetic Test
10.2.1. SNP Selection
10.2.2. Interpretation of Results
10.2.3. Laboratory Accreditations
10.3. Health Professionals
10.3.1. Training Needs
10.3.2. Criteria of Professionals Applying Genomic Nutrition
10.4. Nutrigenomics in the Media
10.5. Integration of Evidence for Personalized Nutritional Counseling
10.7. Critical Analysis of the Current Situation
10.8. Discussion Work
10.9. Conclusions, Use of Nutritional Genomics and Precision Nutrition as Prevention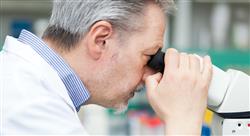 A 100% online program that will allow you to keep up to date in the application of nutritional genomics in the prevention of diseases"