Professional Master's Degree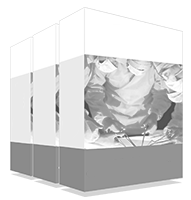 The Intensive Care Unit is one of the most specialized services, where the role of the nursing professional reaches a more advanced level of responsibility. Caring for patients with a severe prognosis or at high risk of complications requires a high degree of precision in nursing techniques and care throughout the recovery process. Constant updating in Nursing is key to acquire the competencies of a highly qualified professional and to guarantee the best care for the critical patient in intensive care.
Scientific endorser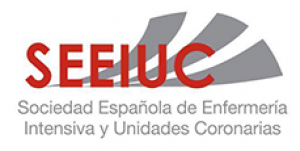 completion date
03/26/2024
The world's largest faculty of nursing"
The new scenarios in Intensive Care Units demand new update programs, adapted to the real needs of nursing professionals, so that they can incorporate the advances in critical patient care"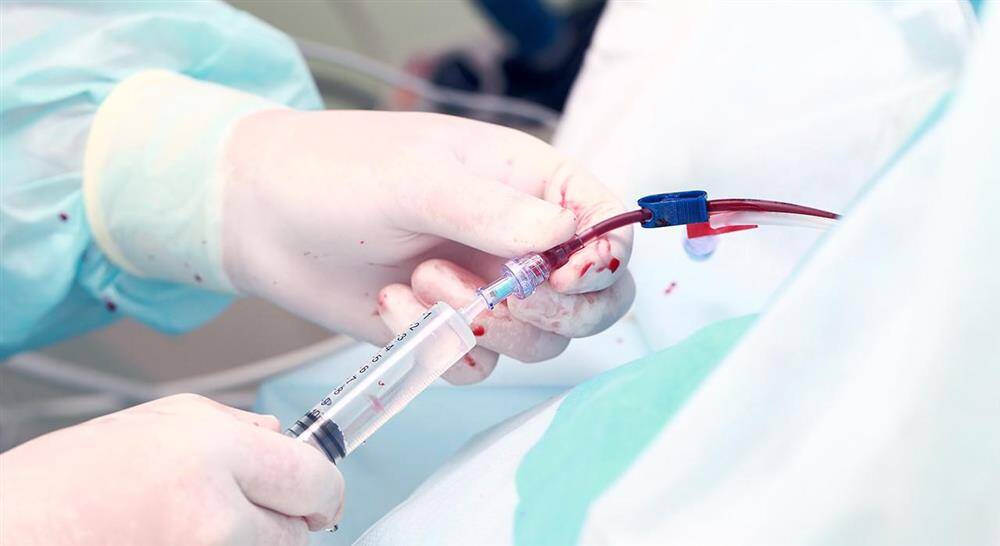 The provision of professional healthcare services within an Intensive Care Unit requires the acquisition of a highly specific set of knowledge and skills. Critical patient care is also one of the most specialized and evolving areas of the healthcare world. It is essential, therefore, that the nursing professional is  able to respond adequately to these advances in scientific and technological knowledge by constantly updating their knowledge.
The content of this Professional Master's Degree is focused on the detailed updating of nursing professionals for the provision of care in intensive care areas, whose functions require high levels of qualification. An the other hand, to initiate their activity as professionals in the field of research.
Only with an adequate, focused, and specialized updating program can the necessary knowledge and skills be acquired and maintained to respond to the needs of critically ill patients with criteria of efficiency, scientific rigor, and the highest professional level. The work of nurses in Intensive Care Units increasingly requires competent professionals with specialized Knowledge, so that they are able to respond to the care needs that society and the progress of medicine pose. This way, they will become familiar with a wide range of techniques and procedures and acquire the skills required for the assessment and care planning for critically ill patients. Specific care and assistance are indispensable and can only be provided by qualified and specialized professionals with specific knowledge and skills.
Thanks to this Professional Master's Degree, graduates will complete their specialization in Intensive Care with an online methodology that will allow them to update their knowledge in the field, adapting their skills to their daily work. 
Constant updating is key to providing specialized nursing care with maximum quality and safety required by the critically ill patient"
This Professional Master's Degree in Intensive Care Nursing contains the most complete and up-to-date scientific program on the market. The most important features include:
Development of more than 100 clinical cases presented by nursing professionals with expertise in intensive care and university professors with extensive experience in critical patients. The graphic, schematic, and practical contents with which they are created, provide scientific and practical information on the disciplines that are essential for professional practice
Assessment and monitoring of the critically ill patient; the latest international recommendations on life support maneuvers; critical care in patients with neurological, cardiovascular and respiratory disorders; care of the severe trauma patient in intensive care; pharmacology and transport in the critically ill patient, etc.
Comprehensive systematized action plans for the main pathologies in the Intensive Care Medicine Unit
Presentation of practical workshops on procedures, diagnosis, and treatment techniques in critical patients
An algorithm-based interactive learning system for decision-making in clinical situations presented throughout the course
Practical clinical guides on approaching different pathologies
With a special emphasis on evidence-based medicine and research methodologies in Intensive Care Nursing
All of this will be complemented by theoretical lessons, questions to the expert, debate forums on controversial topics, and individual reflection assignments
Availability of content from any device, fixed or portable, with an Internet connection
This Professional Master's Degree may be the best investment you can make when selecting an up-to-date program for two reasons: in addition to updating your knowledge of Nursing Intensive Care, you will obtain a qualification from TECH Technological University"
This Professional Master's Degree program is designed to update nursing professionals who work in Intensive Care Units, and who require a high level of qualification. The content is based on the latest scientific evidence and is organized in a didactic way to integrate theoretical knowledge into nursing practice. The theoretical-practical elements allow professionals to update their knowledge and help them to make the right decisions in patient care.
The multimedia content developed with the latest educational technology will provide the professional with situated and contextual learning, i.e., a simulated environment that will provide an immersive training program to train in real situations.
This program Scientific is designed around Problem-Based Learning, whereby the professional must try to solve the different professional practice situations that arise throughout the program. For this reason, the student will be assisted by an innovative, interactive video system created by renowned and experienced experts in the field of Intensive Care units who also have extensive teaching experienc}
Update your knowledge through the Professional Master's Degree in Intensive Care Nursing, in a practical way and adapted to your needs.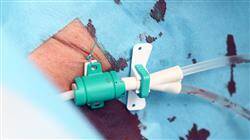 This Professional Master's Degree offers training in simulated environments, which provide immersive learning programmed to train in real situations.
The structure of the syllabus has been designed by a team of professionals who are aware of the implications of the training of the nursing professional in the approach to the critical patient, and who are conscious of the current relevance of training, and are committed to quality teaching through new educational technologies.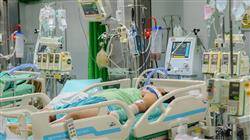 This Professional Master's Degree in Intensive Care Nursing contains the most complete and up-to-date scientific program on the market"
Module 1. Organization and Management of an Intensive Care Unit
1.1. Historical Review
1.2. Features of the Intensive Care Unit. ICU Equipment and Apparatus
1.3. Intensive Care Nursing
1.4. Professional Secrecy
1.5. Intensive Care Nurse Profile. Burnout Syndrome
1.6. Intensive Care Unit Nursing Management
1.7. Safety Culture
1.8. Humanization in the Intensive Care Unit
Module 2. Evaluation and Monitoring of a Critically Ill Patient
2.1. Basic Aspects of Monitoring a Critically Ill Patient
2.2. Cardiac and Respiratory Activity
2.3. Hemodynamic Status
2.4. Neurological Status
2.5. Delirium in Intensive Care Units
2.6. Monitoring of Sedoanalgesia in Critical Care
2.7. Analytical Controls in ICU
2.8. Intensive Care Nursing Records
2.9. Peripheral Arterial System Examination
2.10. Preload Monitoring. Ultrasound
Module 3. Life Support
3.1. General Aspects
3.2. Basic Electrocardiography and Arrhythmias
3.3. Basic Life Support and AED in Adults
3.4. Peripartum Arrhythmia
3.5. Airway Management
3.6. Advanced Life Support in Adults
3.7. Routes of Administrating Medication
3.8. Resuscitation in Special Cases
3.9. Basic Life Support and AED in Children
3.10. Recognition and Management of Critically Ill Children
3.11. Advanced Airway Management in Pediatrics
3.12. Basics of Mechanical Ventilation in Pediatrics
3.13. Infusion Routes and Drugs in Pediatric CPR
3.14. Pediatric VAS Algorithms and Arrhythmia Treatment
3.15. Neonatal Resuscitation
3.16. Post-Resuscitation Stabilization and Neonatal Transport
Module 4. Critical Care in Patients with Cardiocirculatory Disorders
4.1. Cardiocirculatory System Anatomy
4.2. Cardiocirculatory System Physiology
4.3. Heart Failure and Acute Pulmonary Edema
4.4. Ischemic Heart Disease
4.5. Cardiac Arrhythmias
4.6. Cardiogenic Shock
4.7. Valvulopathies
4.8. Pericarditis
4.9. Aneurysm and Aortic Dissection
4.10. Hypertensive Emergencies
4.11. ECG and Monitoring
4.12. Electrical Therapies: Cardioversion and Defibrillation
4.13. Fibrinolysis
4.14. Percutaneous Coronary Intervention
4.15. Aortic Counterpulsation Balloon Pump
4.16. Pacemakers
Module 5. Critical Care in Patients with Respiratory Disorders
5.1. Anatomophysiologic and Physiologic Memory of the Cardiocirculatory System
5.2. Acute Respiratory Failure
5.3. Adult Respiratory Distress Syndrome
5.4. Pulmonary Embolism
5.5. COPD Flare-up
5.6. Asthmatic Status
5.7. Pneumonia and Bronchopneumonia
5.8. Neuromuscular Disorders that Affect Respiration
5.9. Procedures: Oxygen Therapy
5.10. Procedures: Airway Access
5.11. Procedures: Aspiration of Tracheobronchial Secretions
5.12. Procedures: Thoracocentesis and Chest Drains
5.13. Extracorporeal Membrane Oxygenation System (ECMO)
5.14. Concept of Mechanical Ventilation. Respirators and Parameters
5.15. Mechanical Ventilation Methods
5.16. Ventilator Alarms
5.17. Nursing Care of Mechanically Ventilated Patients
5.18. Removing MV
5.19. Non-Invasive Mechanical Ventilation
5.20. Mechanical Ventilation in Tracheostomized Patients
Module 6. Care in Patients with Neurological Disorders
6.1. Anatomophysiologic Review of the Nervous System
6.2. Cerebrovascular Disease. Code Stroke
6.3. Intracranial Hypertension
6.4. Delirium
6.5. Guillain-Barré Syndrome
6.6. Seizures and Status Convulsus
6.7. Meningitis and Lumbar Puncture Practice
6.8. Comatose Patient
6.9. Pain and Sedoanalgesia
6.10. Neurological Evaluation in ICU. Most Common Diagnostic Tests
Module 7. Digestive and Renal Pathology in the ICU and Other Pathologies
7.1. Gastrointestinal Bleeding
7.2. Intestinal Obstruction
7.3. Inflammatory bowel disease
7.4. Mesenteric Ischemia
7.5. Acute Abdomen
7.6. Fulminant Hepatic Failure
7.7. Albumin-Based Liver Replacement System
7.8. Acute Pancreatitis
7.9. Intestinal Ostomy Patient: Colostomy
7.10. Intestinal Ostomy Patient: Ileostomy
7.11. Disseminated Intravascular Coagulation
7.12. Multiorgan Failure
7.13. Endocrinometabolic Disorders
7.14. Acute Renal Failure in the ICU
7.15. Urostomy Patient
7.16. Critical Care in Poisoning
7.17. Critical Care in Digestive Pathologies
7.18. Nosocomial Infections in the ICU
7.19. Sepsis and Septic Shock
7.20. Nursing Care in the Septic Patient
Module 8. Critical Care for Severe Trauma Patients
8.1. The Critically Ill Burns Patient
8.2. The Polytraumatized Patient
8.3. Initial Assessment of the Polytraumatized Patient
8.4. TBI and Spinal Trauma. Spinal Cord Injury
8.5. Thoracic and Abdominal Trauma. Hypovolemic Shock
8.6. Trauma to Extremities
8.7. Trauma in Special Situations(I)
8.8. Trauma in Special Situations (II)
Module 9. Pharmacology in Intensive Care
9.1. Basic Concepts in Pharmacology
9.2. Drug Administration Safety
9.3. Most Frequently Used Drugs: Analgesia, Sedation and Muscle Relaxants
9.4. Most Frequently Used Drugs: Antiarrhythmics, Vasodilators and Inotropes
9.5. Most Frequently Used Drugs: Respiratory System and Antibiotics
9.6. Drug Administration Precautions: Oral and Enteral, Parenteral, and Transfusion
9.7. Drug Administration Precautions: Cytostatics, Epidural, PCA and Insulin Pumps
9.8. Formulas and Dosage Calculation
9.9. Enteral and Parenteral Nutrition
9.10. Pediatric Pharmacology
Module 10. Pediatric Critical Care
10.1. Most Common Disorders in Newborns
10.2. Polytraumatized Children
10.3. Needs Assessment and Pediatric Rating Scales
10.4. Pediatric Assessment Triangle
10.5. Airway and Ventilatory Management for Critically Ill Pediatric Patients
10.6. Nursing Techniques for Critically Ill Pediatric Patients
10.7. Pediatric Postoperative Care
10.8. Pediatric Pain
10.9. Care for Premature Infants
10.10. End of Life Care
Module 11. Hospital Transport
11.1. Intrahospital Transfer of the Critically Ill Patient
11.2. Out-of-hospital Transfer and ISOBAR
11.3. Intrahospital Neonatal Transport
11.4. Ambulance Equipment
11.5. Cardiopulmonary Resuscitation Trolleys and Backpacks
11.6. Driving and Road Safety
11.7. Immobilization and Transfer
Module 12. Anesthesia and Surgery
12.1. Malignant Hyperthermia
12.1.1 Introduction
12.1.2 Pathophysiology
12.1.3 Diagnosis
12.1.4 Diagnostic Tests
12.1.5 Differential Diagnosis
12.1.6 Treatment
12.1.7 ICU Care
12.1.8 Bibliography
12.2. Types of Anesthesia
12.2.1 Introduction
12.2.2 Local
12.2.3 Regional Anesthesia
12.2.4 General Anesthesia
12.2.5 Monitoring of Consciousness Using the Bispectral Index Scale (BIS) in Anesthesia
12.2.6 Bibliography
12.3. Critical Postoperative Patient
12.3.1 Introduction
12.3.2 The Surgical Process
12.3.3 The Surgical Wound
12.3.4 Wound Healing Process
12.3.5 Complications in the Postoperative Patient
12.3.6 Assessment of the Postoperative Patient on Admission to the ICU
12.3.7 Most frequent Nursing Diagnoses in the Postoperative Patient
12.3.8 General Postoperative Patient Care
12.3.9 Wound Treatment with Vacuum Assisted System. VAC Therapy
12.3.10 Annexes
12.3.11. Bibliography
12.4. Cardiac Surgery
12.4.1 Introduction
12.4.2 Nursing care
12.4.3 Acute Postoperative Pain after Cardiac Surgery
12.4.4 Postoperative Complications in Cardiac Surgery
12.4.5 Cardiac Transplantation
12.4.6 Intra-Aortic Balloon Counterpulsation
12.4.7 Bibliography
12.5. Critical Care in Transplant Patients
12.5.1 Introduction
12.5.2 Brain Death in ICU
12.5.3 Definition of Brain Death
12.5.4 Asystole Donation
12.5.5 Critical Care in Transplant Patients
12.5.6 Bibliography
12.6. Nursing Care in Patients under Anesthesia Crash Cart
12.6.1 Introduction
12.6.2 Multidisciplinary Surgical Teams
12.6.3 Role of Nurses in Anesthesia
12.6.4 Bibliography
12.7. Postoperative Complications
12.7.1 Introduction
12.7.2 Causes of Perioperative Complications
12.7.3 Determination of Surgical Risk
12.7.4 Main Risks of Anesthesia
12.7.4.1. Respiratory Risk
12.7.4.2. Risk of Hemorrhage
12.7.4.3. Risk of Allergy
12.7.4.4. Cardiac Risk
12.7.4.5. Risk of Memory of Intraoperative Events
12.7.4.6. Risk of Peripheral Neurological Lesions
12.7.4.7. Risk of Mistaken Identity - Operation Errors
12.7.4.8. Risk of Dosage or Product Errors
12.7.4.9. Risk of Postoperative Blindness
12.7.5 Bibliography
12.8. Interventions that May Prevent Perioperative Complications
12.8.1 Interventions that May Prevent Perioperative Complications
12.8.1.1. Perioperative Treatment with Beta-Adrenergic Receptor Antagonists
12.8.1.2. Perioperative Optimization with Fluids and Inotropes
12.8.1.3. Perioperative Respiratory Treatment
12.8.1.4. Postoperative Intensive Care
12.8.1.5. Improved Postoperative Recovery
12.8.2 Main Perioperative Complications
12.8.2.1. Intraoperative Allergic Reactions and Anaphylactic Shock
12.8.2.2. Postoperative Nausea and Vomiting
12.8.2.3. Perioperative Arterial Hypertension
12.8.2.4. Bronchospasm
12.8.2.5. Malignant Hyperthermia
12.8.2.6. Perioperative Acute Kidney Injury
12.8.3 Bibliography
12.9. Admission of Patient to the Postoperative Reanimation Unit
12.9.1 Introduction
12.9.2 Specific Objectives
12.9.3 Structure of the Unit
12.9.4 Admission and Care
12.9.4.1. Immediate Postoperative
12.9.4.2. Late Postoperative Period
12.9.5 Monitoring
12.9.5.1. ECG
12.9.5.2. Arterial Pressure
12.9.5.3. Oxygen Saturation
12.9.5.4. Capnography
12.9.5.5. Temperature Monitoring
12.9.5.6. CNS Monitoring
12.9.5.7. Monitoring of Neuromuscular Function
12.9.5.8. Urine Output
12.9.6 Bibliography
12.10. Possible Complications in the Post-Anesthesia Care Unit
12.10.1 Introduction
12.10.2 Most Frequent-Surgical Complications
12.10.2.1. Respiratory complications
12.10.2.2. Nursing Outcomes Classification (NOCs) and Nursing Interventions Classification (NICs)
12.10.2.3. Complications of Cardiac Function
12.10.2.4. Complications
12.10.3 Other Complications
12.10.4 Bibliography
Module 13. Research Methodology in Intensive Care Nursing
13.1. Recovery of Quality Information Specializing in Health Sciences
13.1.1 Development of a Bibliographic Search
13.1.2 Knowledge of Different Sources of Information: General Search Engines (Google Scholar, Scopus), Databases (PubMed, Embase, Cinahl) and Clearinghouse of Clinical Practice Guidelines
13.1.3 Design of Search Strategies with Subject Headings (MeSH), Free Language Terms and Boolean Operator Algebra. PICO Questions (Patient, Intervention, Comparison, Outcomes)
13.1.4 Refinement of Search Results: Methodological Filters
13.1.5 Creating Bibliographic Alerts
13.2. Bibliographic Reference Management
13.2.1 Introduction
13.2.2 Importing References Directly from Databases (PubMed, CINAHL)
13.2.3 PDF Metadata Extraction
13.2.4 Use of Tags or Metatags to Classify the Bibliography
13.2.5 Including References in the Text (Word). Vancouver Style
13.2.6 Cloud Search Saving
13.3. Critical Reading on Outcomes Research
13.3.1 Introduction
13.3.2 Some Basic Concepts in Epidemiology
13.3.3 Quantitative Research Designs (Observational, Quasi-Experimental and Experimental) Data Interpretation and Techniques for Controlling Reliability, Validity and Scientific Accuracy
13.3.4 Qualitative Research Designs and Identification of the Social and Cultural Components of Health and Illness. Individual Results and Populations. Clinical, Economic, and Satisfaction Results
13.3.5 Instruments for Critical Reading: AGREE Instrument
13.4. How to Prepare a Research Protocol
13.4.1 Headings that Make Up the Protocol of a Research Project
13.4.2 Writing Articles with Scientific Structure and Publishing Results in High-Impact Journals
13.4.3 Writing a Case Report, Review, Qualitative Research Article, and a Thesis or Dissertation
13.4.4 Style in Scientific Communication
13.5. Master's Thesis: Academic Work of Bibliographic Review and Research
13.5.1 The Importance of a Master's Thesis
13.5.2 Proposal and Feasibility of a Master's Thesis
13.5.3 Recommendations for the Preparation of the Master's Thesis
13.5.4 Development and Evaluation of the Master's Thesis
13.5.5 Recommendations for the Defence of the Master's T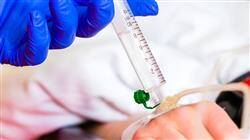 A unique, key, and decisive training experience to boost your professional development"