Professional Master's Degree
Sustainable Product Design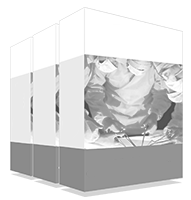 Climate change, recent productive transformations and growing ecological awareness have turned Sustainable Design into a booming discipline. Thus, today, this field is increasingly in demand and its specialists have numerous career opportunities. This degree will give the designer access to the most cutting-edge knowledge in this area, and will bring him/her closer to the latest developments in issues such as circular economy or the most suitable materials for this type of creations. The program is developed through a 100% online methodology and has various multimedia resources to prepare the professional to face all the present and future challenges of this discipline.
The world's largest faculty of design"
With this program, which is developed in a 100% online format, you will learn all the keys to advance your career through Sustainable Product Design"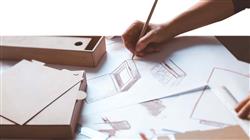 Growing social awareness of environmental problems has led to major changes in production and consumption patterns. Today, companies are not only looking for profitable business models, but also for sustainable ones. For this reason, one of the most sought-after professional profiles today is that of a product designer specialized in sustainability.
This is a figure that is increasingly in demand but, for the moment, is not very abundant. For that reason, becoming a great expert in this field can bring the designer closer to great job opportunities. Thus, this program has been specifically designed to provide the professional with the most outstanding techniques and tools for sustainable creation.
Throughout this Professional Master's Degree, you will be able to delve into issues such as entrepreneurship in the creative industries, renewable energies and international sustainable development or the main methodologies of eco-design, among many other innovative contents. All this, following an online teaching system that will allow the designer to combine his work with his studies, since it will allow him to choose the time and place to study, without being subjected to rigid schedules or uncomfortable trips to an academic center.
You will have at your disposal the latest contents on the main Eco-Design methodologies, presented with the most advanced multimedia resources"
This Professional Master's Degree in Sustainable Product Design contains the most complete and up-to-date program on the market. The most important features include:
The development of case studies presented by experts in Sustainable Design
The graphic, schematic, and eminently practical contents with which they are created, provide scientific and practical information on the disciplines that are essential for professional practice
Practical exercises where the self-assessment process can be carried out to improve learning
Its special emphasis on innovative methodologies
Theoretical lessons, questions to the expert, debate forums on controversial topics, and individual reflection assignments
Content that is accessible from any fixed or portable device with an Internet connection
Large design firms are looking for specialists to adapt to the new context of sustainability and this program will boost you professionally by making you an expert in this field"
The program's teaching staff includes professionals from sector who contribute their work experience to this training program, as well as renowned specialists from leading societies and prestigious universities.
The multimedia content, developed with the latest educational technology, will provide the professional with situated and contextual learning, i.e., a simulated environment that will provide immersive training programmed to train in real situations.
This program is designed around Problem-Based Learning, whereby the professional must try to solve the different professional practice situations that arise during the academic year. For this purpose, the student will be assisted by an innovative interactive video system created by renowned and experienced experts.
This program will allow you to delve into issues such as the fundamentals of creativity or corporate social responsibility"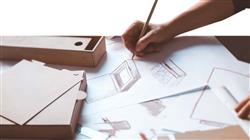 The best educational technology will be at your fingertips to become the best Designer Specializing in Sustainability in your environment"
This Professional Master's Degree in Sustainable Product Design, which is composed of 10 specialized modules, provides the most advanced knowledge on issues such as design and its aesthetic-formal dimension, the creation of the artist's book, ethnographic practice in the anthropological understanding of design culture or legislation on circular economy, among many other relevant aspects.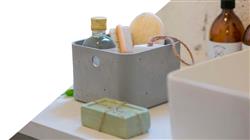 You won't find a more complete and in-depth content oriented to Sustainable Product Design"
Module 1. Design Fundamentals
1.1. Design History
           1.1.1. The Industrial Revolution
           1.1.2. The Stages of Design
           1.1.3. Architecture
           1.1.4. The Chicago School
1.2. Design Styles and Movements
           1.2.1. Decorative Design
           1.2.2. Modernist Movement
           1.2.3. Art Deco
           1.2.4. ndustrial Design
           1.2.5. The Bauhaus
1.2.6. World War II
          1.2.7. Transavantgarde
          1.2.8. Contemporary Design
1.3. Designers and Trends
          1.3.1. Interior Designers
          1.3.2. Graphic Designers
          1.3.3. Industrial or Product Designers
          1.3.4. Fashion Designers
1.4. Design Methodology
          1.4.1. Bruno Munari
          1.4.2. Gui Bonsiepe
          1.4.3. J. Christopher Jones
          1.4.4. L. Bruce Archer
          1.4.5. Guillermo González Ruiz
          1.4.6. Jorge Frascara
          1.4.7. Bernd Löbach
          1.4.8. Joan Costa
          1.4.9. Norberto Chaves
1.5. Language in Design
1.5.1. Objects and the Subject
1.5.2. Semiotics of Objects
1.5.3. The Object Layout and its Connotation
1.5.4. Globalization of Signs
1.5.5. Proposa
1.6. Design and its Aesthetic-Formal Dimension
1.6.1. Visual Elements
1.6.1.1. The Shape
1.6.1.2. The Measurement
1.6.1.3. The Color
1.6.1.4. Texture
1.6.2. Relationship Elements
1.6.2.1. Management
1.6.2.2. Position
1.6.2.3. Spatial
1.6.2.4. Severity
1.6.3. Practical Elements
1.6.3.1. Representation
1.6.3.2. Meaning
1.6.3.3. Function
1.6.4. Frame of Reference
1.7. Analytical Design Methods
1.7.1. Pragmatic Design
1.7.2. Analog Design
1.7.3. Iconic Design
1.7.4. Canonical Design
1.7.5. Main Authors and Methodology
1.8. Design and Semantics
1.8.1. Semantics
1.8.2. The Significance
1.8.3. Denotative Meaning and Connotative Meaning
1.8.4. The Lexicon
1.8.5. Lexical Field and Lexical Family
1.8.6. Semantic Relationships
1.8.7. Semantic Change
1.8.8. Causes of Semantic Changes
1.9. Design and Pragmatics
1.9.1. Practical Implications, Abduction and Semiotics
1.9.2. Mediation, Body and Emotions
1.9.3. Learning, Experience and Closing
1.9.4. Identity, Social Relations and Objects
1.10. Current Design Context
1.10.1. Current Design Issues
1.10.2. Current Design Issues
1.10.3. Contributions on Methodology
Module 2. Fundamentals of Creativity
2.1. Creative Introduction
2.1.1. Style in Art
2.1.2. Educate your Eyes
2.1.3. Can Anyone Be Creative?
2.1.4. Pictorial Languages
2.1.5. What do I Need? Materials
2.2. Perception as the First Creative Act
2.2.1. What do you See? What do you Hear? What do you Feel?
2.2.2. Perceives, Observes, Examines Attentively
2.2.3. Portrait and Self-Portrait: Cristina Núñez
2.2.4. Case Study: Photodialogue. Diving into Oneself
2.3. Facing the Blank Pape
2.3.1. Drawing Without Fear
2.3.2. The Notebook as a Tool
2.3.3. The Artist's Book, What is It?
2.3.4. References
2.4. Creating our Artist's Book
2.4.1. Analysis and Gaming: Pencils and Markers
2.4.2. Tricks to Loosen the Hand
2.4.3. First Lines
2.4.4. The Pen
2.5. Creating our Artist's Book
          2.5.1. The Stain
          2.5.2. Waxes. Experimentation
          2.5.3. Natural Pigments
2.6. Creating our Artist's Book III
          2.6.1. Collage and Photomontage
          2.6.2. Traditional Tools
          2.6.3. Online Tools: Pinterest
          2.6.4. Experimentation with Image Composition
2.7. Doing Without Thinking
          2.7.1. What do we Achieve by Doing Without Thinking?
          2.7.2. Improvise: Henri Michaux
          2.7.3. Action Painting
2.8. The Critic as Artist
         2.8.1. Constructive Criticism
         2.8.2. Manifesto on Creative Criticism
2.9. The Creative Block
         2.9.1. What is Blocking?
         2.9.2. Extend your Limits
         2.9.3. Case Study: Getting your Hands Dirty
2.10. Study of our Artist's Book
         2.10.1. Emotions and their Management in the Creative Sphere
         2.10.2. Your Own World in a Notebook
         2.10.3. What Did I Feel? Self-analysis
         2.10.4. Case Study: Criticizing Myself
Module 3. Design Theory and Culture
3.1. The Significance of Design in Contemporary Culture and Society
3.1.1. Introduction to the Concept of Design Culture
3.1.2. The Role of the Designer in the Context of Contemporary Society
3.1.3. Material Culture and Social Values
3.1.4. Globalization in Design
3.2. Information and Communication Theory
3.2.1. TInformation Theory
3.2.2. Information and Redundancy
3.2.3. Communication Model
3.3. Aesthetics
          3.3.1. General Concept and Historical Background
          3.3.2. Aesthetics of Objects
          3.3.3. Aesthetics and its Categories
          3.3.4. Dichotomy Between Form and Function
          3.3.5. The New Definitions of Designer Roles
          3.3.6. Taste and Design
          3.3.7. Symbolic and Emotional Values
3.4. Semiology
          3.4.1. Semiotics
          3.4.2. Elements of Communication: Sign, Symbol and Message
          3.4.3. Visual Language
3.5. Ethical Dilemmas of Design in Contemporary Culture and Society
          3.5.1. The Axiological Dimension of Design
          3.5.2. Theory of Aesthetics
          3.5.3. Beauty and Ugliness
3.6. Cultural Anthropology
          3.6.1. Introduction to Cultural Anthropology
          3.6.2. Conceptual Framework of Anthropological Analysis
          3.6.3. Design Culture as an Object of Anthropological Study
          3.6.4. Ethnographic Practice in the Anthropological Understanding of Design Culture
          3.6.5. Introduction to Ethnographic Fieldwork
3.7. Sociology and Consumer Culture
          3.7.1. Sociology of Culture
          3.7.2. The Circuitry and Dynamics of Culture in Technologically Advanced Societies
          3.7.3. Design Scenarios in Today's Consumer Culture
          3.7.4. Design Consumption
3.8. Technology and Design
          3.8.1. Technological Determinism
          3.8.2. Construction of Social Imaginaries
          3.8.3. Social Change and Technology
3.9. Ethics, Design and Consumption
          3.9.1. Consumer Ethics
          3.9.2. Design Professional Ethics
          3.9.3. Design and Ethics
          3.9.4. Designer's Code of Ethics
3.10. Methods of Research and Experimentation Specific to the Subject Matter
          3.10.1. Research in Design
          3.10.2. Research Methodology
Module 4. Circular Economy
4.1. Circular Economy Trend
4.1.1. Origin of the Circular Economy
4.1.2. Definition of Circular Economy
4.1.3. Need for the Circular Economy
4.1.4. Circular Economy as a Strategy
4.2. Characteristics of the Circular Economy
4.2.1. Principle 1. Preserve and Improve
4.2.2. Principle 2. Optimize
4.2.3. Principle 3. Promote
4.2.4. Key Characteristics
4.3. Benefits of the Circular Economy
          4.3.1. Economic Advantages
          4.3.2. Social Advantages
          4.3.3. Business Advantages
          4.3.4. Environmental Advantages
4.4. Circular Economy Legislation
          4.4.1. Regulations
          4.4.2. European Directives
          4.4.3. Legislation in Spain
          4.4.4. Autonomous Community Legislation
4.5. Life Cycle Analysis
          4.5.1. Scope of Life Cycle Assessment (LCA)
          4.5.2. Stages
          4.5.3. Reference Standards
          4.5.4. Methodology
          4.5.5. Tools
4.6. Green Public Procurement
          4.6.1. Legislation
          4.6.2. Green Procurement Manual
          4.6.3. Guidance on Public Procurement
          4.6.4. Public Procurement Plan 2018-2025
4.7. Carbon Footprint Calculation
          4.7.1. Carbon Footprint
          4.7.2. Types of Scope
          4.7.3. Methodology
          4.7.4. Tools
          4.7.5. Carbon Footprint Calculation
4.8. CO2 Emission Reduction Plans
          4.8.1. Improvement Plan. Supplies
          4.8.2. Improvement Plan. Demand
          4.8.3. Improvement Plan. Installations
          4.8.4. Improvement Plan. Equipment
          4.8.5. Emissions Offsets
4.9.. Carbon Footprint Registry
          4.9.1. Carbon Footprint Registry
          4.9.2. Pre-registration Requirements
          4.9.3. Documentation
          4.9.4. Application for Registration
4.10. Good Circular Practices
         4.10.1. Methodology BIM
         4.10.2. Selection of Materials and Equipment
         4.10.3. Maintenance
         4.10.4. Waste Management
         4.10.5. Reuse of Materials
Module 5. Renewable Energies and Their Current Environment
5.1. Renewable Energies
         5.1.1. Fundamental Principles
         5.1.2. Conventional Vs. Renewable Energy
         5.1.3. Advantages and Disadvantages of Renewable Energies
5.2. International Context of Renewable Energies
         5.2.1. Fundamentals of Climate Change and Energy Sustainability. Renewable Energies Vs. Non-Renewable Energies
         5.2.2. Decarbonization of the World Economy. From the Kyoto Protocol to the Paris Agreement in 2015 and the 2019 Madrid Climate Summit
         5.2.3. Renewable Energies in the Global Energy Context
5.3. Energy and Sustainable Development International
         5.3.1. Carbon Markets
         5.3.2. Clean Energy Certificates
         5.3.3. Energy Vs. Sustainability
5.4. General Regulatory Framework
         5.4.1. International Energy Regulation and Directives
         5.4.2. Legal, Legislative and Regulatory Framework of the Energy Sector and Energy Efficiency at National (Spain) and European level
         5.4.3. Auctions in the Renewable Electricity Sector
5.5. Electricity Markets
         5.5.1. System Operation with Renewable Energies
         5.5.2. Regulation of Renewable Energies
         5.5.3. Participation of Renewable Energies in Electricity Markets
         5.5.4. Electricity Market Operators
5.6. Structure of the Electric System
         5.6.1. Power System Generation
         5.6.2. Power System Transmission
         5.6.3. Distribution and Operation of the Market
         5.6.4. Marketing
5.7. Distributed Generation
         5.7.1. Concentrated Generation Vs. Distributed Generation
         5.7.2. Self-Consumption
         5.7.3. Generation Contracts
5.8. Emitters
         5.8.1. Measuring Energy
         5.8.2. Greenhouse Gases in Energy Generation and Use
         5.8.3. Emissions Assessment by Type of Power Generation
5.9.     Energy Storage
         5.9.1. Types of Cells
         5.9.2. Advantages and Disadvantages of Cells
         5.9.3. Other Energy Storage Technologies
5.10.     Main Technologies
         5.10.1. Energies of the Future
         5.10.2. New Uses
         5.10.3. Future Energy Contexts and Models
Module 6. Technical modeling in Rhino
6.1. Rhino Modeling
         6.1.1. The Rhino Interface
         6.1.2. Types of Objects
         6.1.3. Navigating the Model
6.2. Fundamental Notions
         6.2.1. Editing with Gumball
         6.2.2. Viewports
         6.2.3. Modeling Assistants
6.3. Precision Modeling
         6.3.1. Input by Coordinates
         6.3.2. Distance and Angle Restriction Input
         6.3.3. Restriction to Objects
6.4. Command Analysis
         6.4.1. Additional Modeling Assistants
         6.4.2. SmartTrack
         6.4.3. Construction Drawings
6.5. Lines and Polylines
         6.5.1. Circles
         6.5.2. Free-form Lines
         6.5.3. Helix and Spiral
6.6. Geometry Editing
         6.6.1. Fillet and Chamfer
         6.6.2. Mixing Curves
         6.6.3. Loft
6.7. Transformations I
         6.7.1. Move-Rotate-Scale
         6.7.2. Join-Modify-Extend
         6.7.3. Separate-Offset-Formations
6.8. Creating Forms
         6.8.1. Deformable Shapes
         6.8.2. Modeling with Solids
         6.8.3. Solid Transformation
6.9. Creating Surfaces
          6.9.1. Simple Surfaces
          6.9.2. Extrusion, Lofting and Surface Revolution
          6.9.3. Surface Sweeping
6.10. Organisation
          6.10.1. Layers
          6.10.2. Groups
          6.10.3. Blocks
Module 7. Entrepreneurship in the Creative Industries
7.1. The Entrepreneurial Projectv
7.1.1. Entrepreneurship, Types and Life Cycle
7.1.2. Entrepreneur Profile
7.1.3. Topics of Interest for Entrepreneurship
7.2. Personal Leadership
7.2.1. Self-Knowledge
7.2.2. Entrepreneurial Skills
7.2.3. Development of Entrepreneurial Leadership Skills and Abilities
7.3. Identification of Opportunities for Innovation and Entrepreneurship
7.3.1. Megatrends and Competitive Forces Analysis
7.3.2. Consumer Behavior and Demand Estimation
7.3.3. Evaluation of Business Opportunities
7.4. Business Idea Generation in the Creative Industry
          7.4.1. Tools for Idea Generation: Brainstorming, Mental Maps Drawstorming,etc
          7.4.2. Value Proposition Design: Canvas, 5W
          7.4.3. Value Proposition Development
7.5. Prototyping and Validation
          7.5.1. Prototype Development
          7.5.2. Validation
          7.5.3. Prototyping Settings
7.6. Business Model Design
          7.6.1. The Business Model
          7.6.2. Methodologies for the Creation of Business Models
          7.6.3. Business Model Design for Proposed Idea
7.7. Team Leadership
          7.7.1. Team Profiles According to Temperaments and Personality
          7.7.2. Team Leader Skills
          7.7.3. Teamwork Methods
7.8. Cultural Markets
          7.8.1. Nature of Cultural Markets
          7.8.2. Types of Cultural Markets
          7.8.3. Identification of Cultural Proximity Markets
7.9. Marketing plan and Personal Branding
          7.9.1. Projection of the Personal and Entrepreneurship Project
          7.9.2. Short and Medium-term Strategic Plan
          7.9.3. Variables for Measuring Success
7.10. Sales Pitch
          7.10.1. Project Presentation to Investors
          7.10.2. Development of Attractive Presentations
          7.10.3. Development of Effective Communication Skills
Module 8. Sustainable Design
8.1. Environmental Status
8.1.1. Environmental Context
8.1.2. Environmental Perception
8.1.3. Consumption and Consumerism
8.2. Sustainable Production
           8.2.1. Ecological Footprint
           8.2.2. Biocapacity
           8.2.3. Ecological Deficit
8.3. Sustainability and Innovation
           8.3.1. Production Processes
           8.3.2. Process Management
           8.3.3. Production Start-up
           8.3.4. Productivity by Design
8.4. Introduction. Eco-Design
           8.4.1. Sustainable Development
           8.4.2. Industrial Ecology
           8.4.3. Eco-efficiency
           8.4.4. Introduction to the Concept of Eco-Design
8.5. Eco-Design Methodologies
           8.5.1. Methodological Proposals for the Implementation of Eco-design
           8.5.2. Project Preparation ( Driving Forces, Legislation)
           8.5.3. Environmental Aspects
8.6. Life Cycle Assessment (LCA)
           8.6.1. Functional Unit
           8.6.2. Inventory
           8.6.3. Impact Ratio
           8.6.4. Generation of Conclusions and Strategy
8.7. mprovement Ideas (Eco-Design Strategies)
           8.7.1. Reduce Impact
           8.7.2. Increase Functional Unit
           8.7.3. Positive Impact
8.8. Circular Economy
           8.8.1. Definition 
           8.8.2. Evolution 
           8.8.3. Success Stories
8.9. Cradle to Cradle
           8.9.1. Definition 
           8.9.2. Evolution 
           8.9.3. Success Stories 
8.10.Environmental Regulations
           8.10.1. Why Do We Need a Regulation?
           8.10.2. Who Makes the Regulations?
           8.10.3. European Union Environmental Framework
           8.10.4. Regulations in the Development Process
Module 9. Materials for Design
9.1. Material as Inspiration
           9.1.1. Search for Materials
           9.1.2. Classification
           9.1.3. The Material and its Context
9.2. Materials for Design
           9.2.1. Common Uses
           9.2.2. Contraindications
           9.2.3. Combination of Materials
9.3. Art + Innovation
           9.3.1. Materials in Art
           9.3.2. New Materials
           9.3.3. Composite Materials
9.4. Physical
           9.4.1. Basic Concepts
           9.4.2. Composition of Materials
           9.4.3. Mechanical Testing
9.5. Technology
           9.5.1. Intelligent Materials
           9.5.2. Dynamic Materials
           9.5.3  The Future in Materials
9.6. Sustainability
           9.6.1. Obtaining
           9.6.2. Use
           9.6.3. Final Management
9.7. Biomimicry
           9.7.1. Reflection
           9.7.2. Transparency
           9.7.3. Other Techniques
9.8. Innovation
           9.8.1. Success Stories
           9.8.2. Materials Research
           9.8.3. Sources of Research
9.9. Risk Prevention
           9.9.1. Safety Factor
           9.9.2. Fire
           9.9.3. Breakage
           9.9.4. Other Risks
9.10. Regulations and Legislation
           9.10.1. Regulations According to Application
           9.10.2. Regulations by Sector
           9.10.3. Regulations According to Location
Module 10. Ethics and Business
10.1. Methodology
           10.1.1. Documentary Sources and Search for Resources
           10.1.2. Bibliographic Citations and Research Ethics
           10.1.3. Methodological Strategies and Academic Writing
10.2. The Field of Morality: Ethics and Morals
           10.2.1. Ethics and morals
           10.2.2. Material and Formal Ethics
           10.2.3. Rationality and Morality
           10.2.4. Virtue, Goodness and Justice
10.3. Applied Ethics
           10.3.1. The Public Dimension of Applied Ethics
           10.3.2. Ethical Codes and Responsibilities
           10.3.3. Autonomy and Self-Regulation
10.4. Deontological Ethics Applied to Design
           10.4.1. Requirements and Ethical Principles related to the Practice of Design
           10.4.2. Ethical Decision Making
           10.4.3. Relationships and Ethical Professional Skills
10.5. Corporate Social Responsibility
           10.5.1. Ethical Sense of the Company
           10.5.2. Code of Conduct
           10.5.3. Globalization and Multiculturalism
           10.5.4. Non-discrimination
           10.5.5. Sustainability and Environment
10.6. Introduction to Commercial Law
           10.6.1. Concept of Commercial Law
           10.6.2. Economic Activity and Commercial Law
           10.6.3. Significance of the Theory of the Sources of Commercial Law
10.7. The Company
           10.7.1. Economic Concept of the Company and the Entrepreneur
           10.7.2. Legal Regime of the Company
10.8. The Entrepreneur
           10.8.1. Concept and Characteristics of the Entrepreneur
           10.8.2. Partnerships and Corporations (Corporations and Limited Liability Companies)
           10.8.3. Acquisition of Entrepreneurial Status
           10.8.4. Corporate Responsibility
10.9. Regulation of Competition
           10.9.1. Antitrust
           10.9.2. Unlawful or Unfair Competition
           10.9.3. Competitive Strategy 
10.10. Intellectual and Industrial Property Law
           10.10.1. Intellectual Property
           10.10.2. Industrial Property
           10.10.3. Modalities of Protection for Creations and Inventions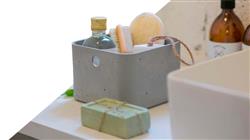 This is the most outstanding program to deepen in Sustainable Design, as it has the best syllabus and the most innovative and flexible teaching methodology"