Professional Master's Degree
3D Animation and Virtual Reality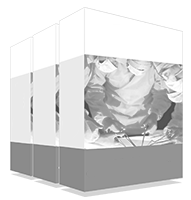 Among the professional opportunities that design offers is animation, a field that is currently in great demand in the digital and videogame sectors. However, it is a field that, with technological advances, has undergone substantial evolution, implementing increasingly complex and specific strategies and tools in its practice. For this reason, TECH and its team of experts have considered it necessary to develop a program that allows more graduates to specialize in this subject, adding skills of a true creative expert in the creation of virtual reality and 3D projects to their profile. All this through a 100% online, multidisciplinary, dynamic and intensive program that will elevate your talent to the top of the industry in just 12 months.
The world's largest faculty of design"
A forward-looking program designed for creative people looking to succeed in the 3D Animation and Virtual Reality sector"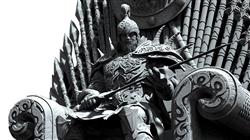 Virtual reality and 3D animation are here to stay, at least until technology and digital development discover a strategy that offers more possibilities such as those offered by the creation of increasingly specialized and complex audiovisual projects. For that reason, for any design professional, getting a background in this field can be a unique opportunity to open a path to a successful future in the digital or video game industry. 
To do so, you can count on this innovative and intensive program designed by a group of experts in the area, backed by the prestige of TECH Technological University. This is a multidisciplinary, immersive and dynamic academic experience through which students will be able to learn the ins and outs of the animation and 3D industry applied to different sectors. In addition, students will delve into the use of the most sophisticated tools for the creation of specific projects, as well as the use of the main creative techniques that are currently showing the best results. 
All this through 1,500 hours of the best theoretical, practical and additional content, including detailed videos, research articles, complementary readings, dynamic summaries and self-knowledge exercises, thanks to which you will be able to delve into the different sections of the syllabus in a personalized way. In conclusion: everything you need to become a true expert in less than 12 months and 100% online. 
It includes the latest and most comprehensive syllabus and the best academic tools to make this Professional Master's Degree a unique and highly empowering experience"
This Professional Master's Degree in 3D Animation and Virtual Reality contains the most complete and up-to-date program on the market. The most important features include:
The development of practical cases presented by Virtual Reality experts
The graphic, schematic, and practical contents with which they are created, provide practical information on the disciplines that are essential for professional practice 
Practical exercises where self-assessment can be used to improve learning
Special emphasis on 3D modeling and animation in virtual environments 
Theoretical lessons, questions to the expert, debate forums on controversial topics, and individual reflection assignments 
Content that is accessible from any fixed or portable device with an Internet connection 
This program will allow you to perfect your competence in 2D and 3D video game development through the austere knowledge of the main animation systems, materials and shaders"
The program's teaching staff includes professionals from the sector who contribute their work experience to this program, as well as renowned specialists from leading societies and prestigious universities. 
The multimedia content, developed with the latest educational technology, will provide the professional with situated and contextual learning, i.e., a simulated environment that will provide immersive education programmed to learn in real situations. 
This program is designed around Problem-Based Learning, whereby the professional must try to solve the different professional practice situations that arise during the academic year. For this purpose, the student will be assisted by an innovative interactive video system created by renowned and experienced experts. 
A program that adapts to your availability, allowing you to access your program from any device with internet connection and without restricted schedules"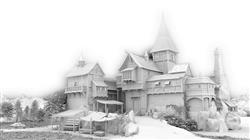 You will master 3D Max through the thorough handling of each of its tools. From zero to expert level"
The development of this program has been based on the teaching staff's criteria, who have been in charge of searching for and selecting information, as well as preparing the additional material. In addition, the theoretical section has been written following the guidelines of the prestigious and effective Relearning methodology, thanks to which it has been possible to reduce the teaching load of this Professional Master's Degree without sacrificing the slightest bit of academic quality.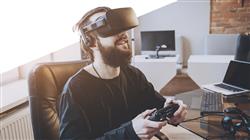 In the Virtual Classroom you will find detailed videos, practical exercises, research articles and much more additional material to further explore the aspects of the syllabus that you consider most relevant"
Module 1. The 3D Industry 
1.1. 3D Animation and Video Game Industry 
1.1.1. 3D Animation 
1.1.2. 3D Animation and Video Game Industry 
1.1.3. 3D Animation Future 
1.2. 3D in Video Games 
1.2.1. Video Games Limitations 
1.2.2. 3D Video Game Development Difficulties 
1.2.3. Solutions to Video Game Development Difficulties 
1.3. 3D Software for Video Games 
1.3.1. Maya. Pros and Cons 
1.3.2. 3Ds Max. Pros and Cons 
1.3.3. Blender. Pros and Cons 
1.4. Pipeline in 3D Asset Generation for Video Games 
1.4.1. Idea and Assembly from a Modelsheet 
1.4.2. Modeling with Low Geometry and High Detailing 
1.4.3. Projection of Textured Details 
1.5. Key Artistic 3D Styles for Video Games 
1.5.1. Cartoon Style 
1.5.2. Realist Style 
1.5.3. Cel Shading 
1.5.4. Motion Capture 
1.6. 3D Integration 
1.6.1. 2D Digital World Integration 
1.6.2. 3D Digital World Integration 
1.6.3. Real-World Integration (AR, MR/XR) 
1.7. Key 3D Factors for Different Industries 
1.7.1. 3D in Film and Series 
1.7.2. 3D in Video Games 
1.7.3. 3D in Marketing 
1.8. Real-time Rendering and Pre-Rendering 
1.8.1. Lighting 
1.8.2. Shadow Definition 
1.8.3. Quality vs Speed 
1.9. 3D Asset Generation in 3D Max 
1.9.1. 3D Max Software 
1.9.2. Interface, Menus, Toolbars 
1.9.3. Controls 
1.9.4. Scene 
1.9.5. Viewports 
1.9.6. Basic Shapes 
1.9.7. Object Generation, Modification and Transformation 
1.9.8. 3D Scene Creation 
1.9.9. 3D Professional Asset Modeling for Video Games 
1.9.10. Material Editors 
1.9.10.1. Creation and Material Editing 
1.9.10.2. Light Application to Materials 
1.9.10.3. UVW Map Modifier. Mapping Coordinates 
1.9.10.4. Texture Creation 
1.10. Workspace Organization and Best Practices 
1.10.1. Creating a Project 
1.10.2. Folder Structure 
1.10.3. Personalized Functionality 
Module 2. Art and 3D in the Video Game Industry 
2.1. 3D VR Projects 
2.1.1. 3D Mesh Creation Software 
2.1.2. Image Editing Software 
2.1.3. Virtual Reality 
2.2. Typical Problems, Solutions and Project Needs 
2.2.1. Project Needs 
2.2.2. Possible Problems 
2.2.3. Solutions 
2.3. Aesthetic Line Study for the Artistic Style Generation in Video Games: From Game Design to 3D Art Generation 
2.3.1. Video Game Target Choice. Who Do We Want to Reach?
2.3.2. Developer's Artistic Possibilities 
2.3.3. Final Definition of the Aesthetic Line 
2.4. Aesthetic Benchmarking and Competitor Analysis 
2.4.1. Pinterest and Similar Sites 
2.4.2. Modelsheet Creation 
2.4.3. Competitor Search 
2.5. Bible Creation and Briefing 
2.5.1. Bible Creation 
2.5.2. Bible Development 
2.5.3. Briefing Development 
2.6. Scenarios and Assets 
2.6.1. Production Asset Planning at Production Levels 
2.6.2. Scenario Design 
2.6.3. Asset Design 
2.7. Asset Integration in Levels and Tests 
2.7.1. Integration Process at All Levels 
2.7.2. Texture. 
2.7.3. Final Touches 
2.8. Characters 
2.8.1. Character Production Planning 
2.8.2. Character Design 
2.8.3. Character Asset Design 
2.9. Character Integration in Scenarios and Tests 
2.9.1. Character Integration Process in Levels 
2.9.2. Project Needs 
2.9.3. Animations 
2.10. 3D Video Game Audio 
2.10.1. Project Dossier Interpretation for Sound Identity Generation of Video Games 
2.10.2. Composition and Production Processes 
2.10.3. Soundtrack Design 
2.10.4. Sound Effect Design 
2.10.5. Voice Design 
Module 3. Advanced 3D 
3.1. Advanced 3D Modeling Techniques 
3.1.1. Interface Configuration 
3.1.2. Modeling Observation 
3.1.3. High-Speed Modeling 
3.1.4. Organic Video Game Modeling 
3.1.5. Advanced 3D Object Mapping 
3.2. Advanced 3D Texturing 
3.2.1. Substance Painter Interfaces 
3.2.2. Materials, Alphas and Brush Use 
3.2.3. Particle Use 
3.3. 3D Software and Unreal Engine Export 
3.3.1. Unreal Engine Integration in Designs
3.3.2. 3D Model Integration 
3.3.3. Unreal Engine Texture Application 
3.4. Digital Sculpting 
3.4.1. Digital Sculpting with ZBrush 
3.4.2. First Steps in ZBrush 
3.4.3. Interface, Menus and Navigation 
3.4.4. Reference Images 
3.4.5. Full 3D Modeling of Objects in ZBrush 
3.4.6. Base Mesh Use 
3.4.7. Piecework Modeling 
3.4.8. 3D Model Export in ZBrush 
3.5. PolyPaint Use 
3.5.1. Advanced Brushes 
3.5.2. Texture. 
3.5.3. Default Materials 
3.6. Retopology 
3.6.1. Retopology, Use in the Video Game Industry 
3.6.2. Low-Poly Mesh Creation 
3.6.3. Software Use for Rhetopology 
3.7. Posed 3D models 
3.7.1. Visualization Reference Images 
3.7.2. Transpose Use 
3.7.3. Transpose Use for Models Composed of Different Pieces 
3.8. 3D Model Export 
3.8.1. 3D Model Export 
3.8.2. Texture Generation for Exportation 
3.8.3. 3D Model Configuration with Different Materials and Textures 
3.8.4. 3D Model Preview 
3.9. Advanced Work Techniques 
3.9.1. 3D Modeling Workflow 
3.9.2. 3D Modeling Work Process Organization 
3.9.3. Production Effort Estimates 
3.10. Model Finalization and Export for Other Programs 
3.10.1. Workflow for Model Finalization 
3.10.2. Zplugin Exportation 
3.10.3. Possible Files. Advantages and Disadvantages 
Module 4. 3D Animation 
4.1. Software Management 
4.1.1. Information Management and Work Methodology 
4.1.2. Animation 
4.1.3. Timing and Weight 
4.1.4. Basic Object Animation 
4.1.5. Direct and Inverse Cinematics 
4.1.6. Inverse Cinematics 
4.1.7. Cinematic Chain 
4.2. Anatomy. Biped vs. Quadruped 
4.2.1. Biped 
4.2.2. Quadruped 
4.2.3. Walking Cycle 
4.2.4. Running Cycle 
4.3. Facial Rig and Morpher 
4.3.1. Facial Language. Lip-Sync, Eyes and Focal Points 
4.3.2. Sequence Editing 
4.3.3. Phonetics. Importance 
4.4. Applied Animation 
4.4.1. 3D Animation for Film and Television 
4.4.2. Video Game Animation 
4.4.3. Animation for Other Applications 
4.5. Kinect Motion Capture 
4.5.1. Motion Capture for Animation 
4.5.2. Movement Sequence 
4.5.3. Blender Integration 
4.6. Skeleton, Skinning and Setup 
4.6.1. Skeleton and Geometry Interaction 
4.6.2. Mesh Interpolation 
4.6.3. Animation Weights 
4.7. Acting 
4.7.1. Body Language 
4.7.2. Poses 
4.7.3. Sequence Editing 
4.8. Cameras and Plans 
4.8.1. Cameras and Environments 
4.8.2. Shot Composition and Characters 
4.8.3. Finishes 
4.9. Visual Special Effects 
4.9.1. Visual Effects and Animation 
4.9.2. Types of Optical Effects 
4.9.3. 3D VFX L 
4.10. The Animator as an Actor 
4.10.1. Expressions 
4.10.2. Actors' References 
4.10.3. From Camera to Program 
Module 5. Unity 3D and Artificial Intelligence Proficiency 
5.1. Video Games. 3D Unity 
5.1.1. Video Games 
5.1.2. Video Games. Errors and Hits 
5.1.3. Video Game Applications in Other Areas and Industries 
5.2. Video Game Development. 3D Unity 
5.2.1. Production Plan and Development Phases 
5.2.2. Development Methodology 
5.2.3. Patches and Additional Content 
5.3. 3D Unity 
5.3.1. Unity 3D. Applications 
5.3.2. Unity 3D Scripting 
5.3.3. Asset Store and Third-Party Plugins 
5.4. Physics, Inputs 
5.4.1. InputSystem 
5.4.2. Unity 3D Physics 
5.4.3. Animation and Animator 
5.5. Unity Prototyping 
5.5.1. Blocking and Colliders 
5.5.2. Pre-Fabs 
5.5.3. Scriptable Objects 
5.6. Specific Programming Techniques 
5.6.1. Singleton Model 
5.6.2. Resource Load When Running Windows Games 
5.6.3. Performance and Profiler 
5.7. Video Games for Mobile Devices 
5.7.1. Games for Android Devices 
5.7.2. Games for IOS Devices 
5.7.3. Multi-Platform Developments 
5.8. Augmented Reality 
5.8.1. Augmented Reality Game Types 
5.8.2. ARkit and ARcore 
5.8.3. Vuforia Development 
5.9. Artificial Intelligence Programming 
5.9.1. Artificial Intelligence Algorithms 
5.9.2. Finite State Machines 
5.9.3. Neural Networks 
5.10. Distribution and Marketing 
5.10.1. The Art of Publishing and Promoting a Video Game 
5.10.2. The Person Responsible for Success 
5.10.3. Strategies 
Module 6. 2D and 3D Video Game Development 
6.1. Raster Graphic Resources 
6.1.1. Sprites 
6.1.2. Atlas 
6.1.3. Texture
6.2. Interface and Menu Development 
6.2.1. Unity GUI 
6.2.2. Unity UI 
6.2.3. UI Toolkit 
6.3. Animation System 
6.3.1. Animation Curves and Keys 
6.3.2. Applied Animation Events 
6.3.3. Modifiers 
6.4. Materials and Shaders 
6.4.1. Material Components 
6.4.2. RenderPass Types 
6.4.3. Shaders 
6.5. Particles 
6.5.1. Particle Systems 
6.5.2. Transmitters and Sub-Transmitters 
6.5.3. Scripting 
6.6. Lighting 
6.6.1. Lighting Modes 
6.6.2. Light Baking 
6.6.3. Light Probes 
6.7. Mecanim 
6.7.1. State Machines, SubState Machines and Transitions between Animations 
6.7.2. Blend Trees 
6.7.3. Animation Layers and IK 
6.8. Cinematic Finish 
6.8.1. Timeline 
6.8.2. Post-Processing Effects 
6.8.3. Universal Render Pipeline and High-Definition Render Pipeline 
6.9. Advanced VFX 
6.9.1. VFX Graph 
6.9.2. Shader Graph 
6.9.3. Pipeline Tools 
6.10. Audio Components 
6.10.1. Audio Source and Audio Listener 
6.10.2. Audio Mixer 
6.10.3. Audio Spatializer 
Module 7. Programming, Mechanics Generation and Video Game Prototyping Techniques 
7.1. Technical Process 
7.1.1. Low-Poly and High-Poly Models in Unity 
7.1.2. Material Settings 
7.1.3. High-Definition Render Pipeline 
7.2. Character Design 
7.2.1. Movement 
7.2.2. Collider Design 
7.2.3. Creation and Behavior 
7.3. Importing Skeletal Meshes into Unity 
7.3.1. Exporting Skeletal Meshes from 3D Software 
7.3.2. Skeletal Meshes in Unity 
7.3.3. Anchor Points for Accessories 
7.4. Animation Import 
7.4.1. Animation Preparation 
7.4.2. Animation Import 
7.4.3. Animator and Transitions 
7.5. Animation Editor 
7.5.1. Blend Spaces Creation 
7.5.2. Animation Montage Creation 
7.5.3. Editing Read-Only Animations 
7.6. Ragdoll Creation and Simulation 
7.6.1. Ragdoll Configuration 
7.6.2. Ragdoll to Animation Graphics 
7.6.3. Ragdoll Simulation 
7.7. Character Creation Resources 
7.7.1. Libraries 
7.7.2. Import and Export of Library Materials 
7.7.3. Material Handling 
7.8. Work Teams 
7.8.1. Hierarchy and Work Roles 
7.8.2. Version Control Systems 
7.8.3. Conflict Resolution 
7.9. Successful Development Requirements 
7.9.1. Successful Production 
7.9.2. Optimal Development 
7.9.3. Essential Requirements 
7.10. Publication Packaging 
7.10.1. Player Settings 
7.10.2. Build 
7.10.3. Installer Creation 
Module 8. VR Immersive Game Development 
8.1. Uniqueness of VR 
8.1.1. Traditional Video Games and VR. Differences 
8.1.2. Motion Sickness: Smoothness vs. Effects 
8.1.3. Unique VR Interactions 
8.2. Interaction 
8.2.1. Events 
8.2.2. Physical Triggers 
8.2.3. Virtual World vs.. Real World 
8.3. Immersive Locomotion 
8.3.1. Teletransportation 
8.3.2. Arm Swinging 
8.3.3. Forward Movement With and Without Facing 
8.4. VR Physics 
8.4.1. Grabbable and Throwable Objects 
8.4.2. Weight and Mass in VR 
8.4.3. Gravity in VR 
8.5. UI in VR 
8.5.1. Positioning and Curvature of UI Elements 
8.5.2. VR Menu Interaction Modes 
8.5.3. Best Practices for Comfortable Experiences 
8.6. VR Animation 
8.6.1. Animated Model Integration in VR 
8.6.2. Animated Objects and Characters vs. Physical Objects 
8.6.3. Animated vs. Procedural Transitions 
8.7. Avatars 
8.7.1. Avatar Representation from Your Own Eyes 
8.7.2. External Representation of Avatars 
8.7.3. Inverse Cinematic and Procedural Avatar Animation 
8.8. Audio 
8.8.1. Configuring Audio Sources and Audio Listeners for VR 
8.8.2. Effects Available for More Immersive Experiences 
8.8.3. VR Audio Spatializer 
8.9. VR and AR Project Optimization 
8.9.1. Occlusion Culling 
8.9.2. Static Batching 
8.9.3. Quality Settings and Render Pass Types 
8.10. Practice: VR Escape Room 
8.10.1. Experience Design 
8.10.2. Scenario Layout 
8.10.3. Mechanic Development 
Module 9. Professional Audio for 3D VR Video Games 
9.1. Professional 3D Video Games Audio 
9.1.1. Video Game Audio 
9.1.2. Audio Style Types in Current Video Games 
9.1.3. Spatial Audio Models 
9.2. Preliminary Material Study 
9.2.1. Game Design Documentation Study 
9.2.2. Level Design Documentation Study 
9.2.3. Complexity and Typology Evaluation to Create Audio Projects 
9.3. Sound Reference Studio 
9.3.1. Main References List by Similarity with the Project 
9.3.2. Auditory References from Other Media to Give Video Games' Identity 
9.3.3. Reference Study and Drawing of Conclusions 
9.4. Sound Identity Design for Video Games 
9.4.1. Main Factors Influencing the Project 
9.4.2. Relevant Aspects in Audio Composition: Instrumentation, Tempo, etc. 
9.4.3. Voice Definition 
9.5. Soundtrack Creation 
9.5.1. Environment and Audio Lists 
9.5.2. Definition of Motif, Themes and Instrumentation 
9.5.3. Composition and Audio Testing of Functional Prototypes 
9.6. Sound Effect Creation (FX) 
9.6.1. Sound Effects: FX Types and Complete Lists According to Project Needs 
9.6.2. Definition of Motif, Themes and Creation 
9.6.3. Sound FX Evaluation and Functional Prototype Testing 
9.7. Voice Creation 
9.7.1. Voice Types and Phrase Listing 
9.7.2. Search and Evaluation of Voice Actors and Actresses 
9.7.3. Recording Evaluation and Testing of Voices on Functional Prototypes 
9.8. Audio Quality Evaluation 
9.8.1. Elaboration of Listening Sessions with the Development Team 
9.8.2. All Audio Integration into Working Prototypes 
9.8.3. Testing and Evaluation of the Results Obtained 
9.9. Project Exporting, Formatting and Importing Audio 
9.9.1. Video Game Audio Formats and Compression 
9.9.2. Exporting Audio 
9.9.3. Importing Project Audio 
9.10. Preparing Audio Libraries for Marketing 
9.10.1. Versatile Sound Library Design for Video Game Professionals 
9.10.2. Audio Selection by Type: Soundtrack, FX and Voices 
9.10.3. Audio Asset Library Marketing 
Module 10. Video game production and financing 
10.1. Video Game Production 
10.1.1. Cascading Methodologies 
10.1.2. Case Studies on Lack of Project Management and Work Plan 
10.1.3. Consequences of the Lack of a Production Department in the Video Game Industry 
10.2. Development Teams 
10.2.1. Key Departments in Project Development 
10.2.2. Key Profiles in Micro-Management: LEAD and SENIOR 
10.2.3. Problems of Lack of Experience in JUNIOR Profiles 
10.2.4. Establishment of Training Plan for Low-Experience Profiles 
10.3. Agile Methodologies in Video Game Development 
10.3.1. SCRUM 
10.3.2. AGILE 
10.3.3. Hybrid Methodologies 
10.4. Effort, Time and Cost Estimates 
10.4.1. Video Game Development Costs: Main Expense Concepts 
10.4.2. Task Scheduling: Critical Points, Keys and Aspects to Consider 
10.4.3. Estimates based on VS Stress Points Calculated in Hours 
10.5. Prototype Planning Prioritization 
10.5.1. General Project Objective Establishment 
10.5.2. Prioritization of Key Functionalities and Contents: Order and Needs by Department 
10.5.3. Grouping of Functionalities and Contents in Production to Constitute Deliverables (Functional Prototypes) 
10.6. Best Practices in Video Game Production 
10.6.1. Meetings, Dailies, Weekly Meetings, End of Sprint Meetings, and ALPHA, BETA and RELEASE Milestone Review Meetings. 
10.6.2. Sprint Speed Measurement 
10.6.3. Lack of Motivation and Low Productivity Detection and Anticipation of Potential Production Problems 
10.7. Production Analysis 
10.7.1. Preliminary Analysis I: Market Status Review 
10.7.2. Preliminary Analysis 2: Establishment of Main Project References (Direct Competitors)
10.7.3. Previous Analyses Conclusions 
10.8. Development Cost Calculation 
10.8.1. Human Resources 
10.8.2. Technology and Licensing 
10.8.3. External Development Expenses 
10.9. Investment Search 
10.9.1. Types of Investors 
10.9.2. Executive Summary 
10.9.3. Pitch Deck 
10.9.4. Publishers 
10.9.5. Self-Financing 
10.10. Project Post-Mortem Elaboration 
10.10.1. Corporate Post-Mortem Elaboration Process 
10.10.2. Positive Aspect Analysis of the Project 
10.10.3. Negative Aspect Analysis of the Project 
10.10.4. Improvement Proposal on the Project's Negative Points and Conclusions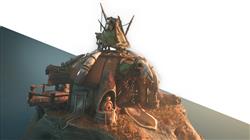 Make the most of this opportunity to learn about the latest advances in this subject to apply it to your daily practice"